ZACH OSBORNE INTERVIEW: RESIDENCIES, INJURIES & DEFENDING HIS TITLE
ZACH OSBORNE INTERVIEW: RESIDENCIES, INJURIES & DEFENDING HIS 450 MOTOCROSS TITLE
Just prior to the 2021 Daytona Supercross, it was announced that Rockstar Husqvarna's Zach Osborne would be sitting out the event with an injured back. Soon that one Supercross sideline would develop into missing the entire 2021 Supercross series. While the defending 2020 Outdoor 450 Champion has been spotted on the bike, his back is still healing. And while Osborne's limited 2021 Supercross results don't truly reflect the speed and fitness he has; this gritty rider will do all he can to defend his 2020 450 AMA National title. We caught up with Zach Osborne to learn how his recovery has been, and get his thoughts about his personal results in the 2021 Supercross season and hear what he thought about the other riders, the residency races and more.
By Jim Kimball
ZACH, OF COURSE THIS WAS A WHILE AGO NOW, BUT YOU HAVE TITLES IN 250 SUPERCROSS, 250 MOTOCROSS, AND NOW 450 MOTOCROSS, THAT'S A BIG ACHIEVEMENT. Of course, the 450 National title was my biggest accomplishment so far, and I am super stoked on it. There was not a lot of time to really relax and enjoy it, but it was big elation for sure.
IT MUST HAVE BEEN STRESSFULL, AND UNIQUE WITH WINNING THE TITLE IN THE MIDST OF COVID-19. Yes, it was a strange year with all the schedule changes, and only being nine races. And to have the issues that I had like at Loretta's two, and then also Millville. Before Millville, we were really in a comfortable spot and even that day we were only going to lose a few points to go 4-4 but the flat tire thing really put me in a position where I had to bounce back. Then, to do that well at WW Ranch with the 1-1 was pretty awesome.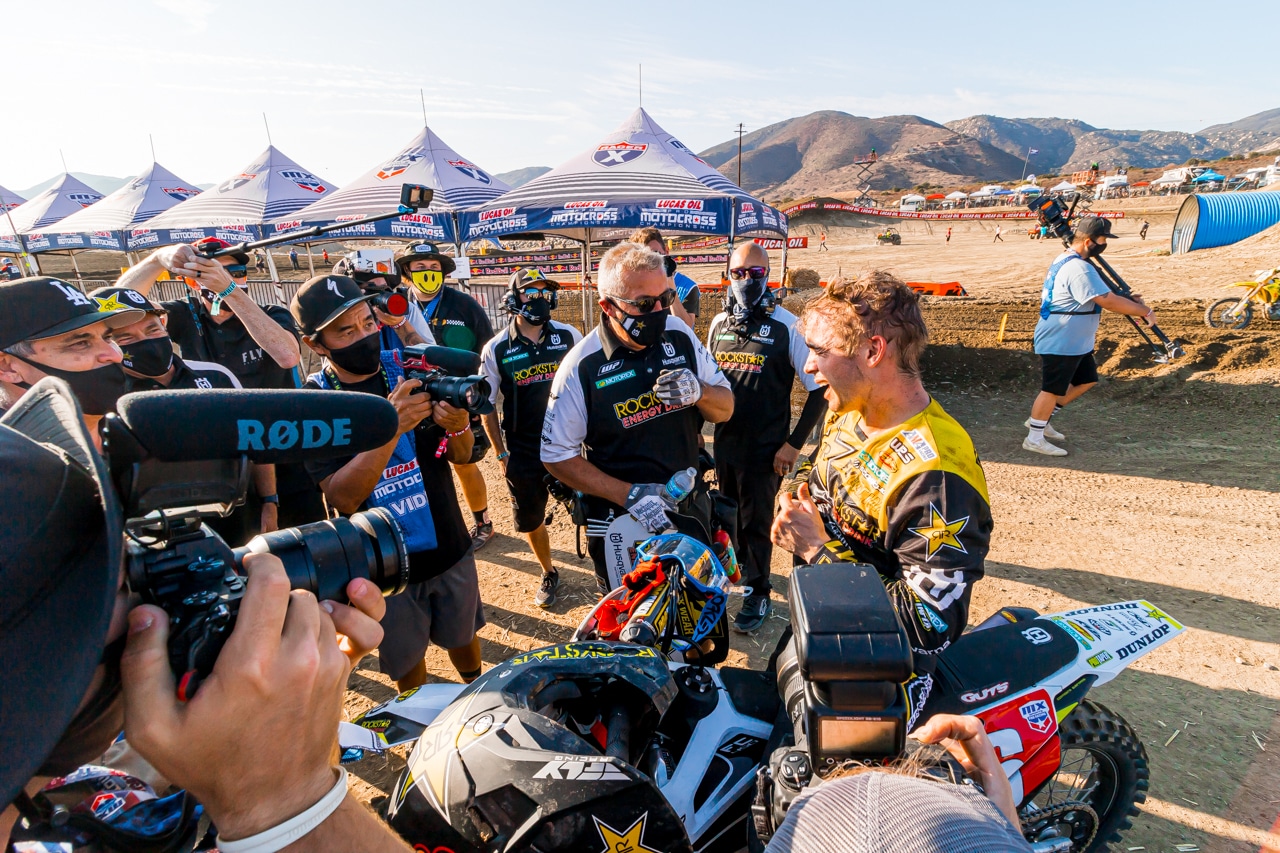 Zach Osborne is looking to defend his 450 Motocross Championship this summer starting at the same place he won it, the Fox Raceway National.  
YOU MAINTAINED THE POINTS LEAD FOR MUCH OF THE SERIES, CAN YOU DESCRIBE WHAT THAT IS LIKE? Well, it is not easy. There are times when you just have to take a 3rd or 4th and take the points and not take the risk when you are not feeling it. Also, there are times when your back is against the wall and you have to take the risk like WW Ranch was for me. There was no option but to go out there and just lay it on the line and send it. There are both those scenarios and winning a championship is not easy. Not only are the race weekends not easy, but also the weeks are just as hard trying to stay healthy, not have any mishaps, and not have anything that sets the momentum in the wrong direction. That is probably the hardest part, just managing it for such a long span of time through a season.
YOU DID NOT HAVE MUCH TIME BETWEEN LAST YEARS MOTOCROSS CHAMPIONSHIP, AND THE 2021 SUPERCROSS SEASON. I had a great off-season and great prep and felt really good coming in. It just really started off on the wrong foot. I had a big crash at the press day at Houston and I was really fast in the first couple of races, but just never really got off the ground as far as the results went. It was a struggle and then I finally got on the podium the second race. That was a big positive, but my back began bothering me too much. Then I got the ball rolling in the right direction. It was somewhat back to ground zero. I'm still dealing with that now and trying to prepare for motocross.
Zach Osborne landed on the podium for the first time in 2021 at the Orlando Supercross 1. 
MAYBE YOUR ACTUAL RESULTS DON'T REFLECT IT, BUT AT TIMES YOU APPEARED TO BE ONE OF THE FASTEST RIDERS ON THE TRACK IN SUPERCROSS. I definitely felt really good in the beginning of the season, just like I said, there were just a lot of little mishaps you know that took me out of contention in the Main Events. But my speed was really good, probably better speed than I ever had. Even my daytime speed, with qualifying and stuff. It was just one of those deals where the results have to fall into place, and then more results start to come. It never really got off the ground for me this Supercross.
"I MEAN IF THEY WERE WILLING TO DO MORE RESIDENCIES, I WOULD BE WILLING TO DO MORE RACES IN A YEAR"
IT'S LIKELY ALWAYS THE CASE IN SUPERCROSS, BUT HOW IMPORTANT WAS GETTING A GOOD START THIS YEAR WITH THE STIFF COMPETITION? I think the start is 90 percent of the race right now, just with the level of the guys, everyone at the gate and the level of training that everyone is at now. There is just no way you can start in the back and come through. But at the same time, I got stuck in the gate in the one at Indianapolis and came through to fifth, so it is just one of these deals where the cream always rises. It is still somewhat always the same guys at the front, so it is just one of those things where you have to make it happen off the gate and put yourself in position to be in the race.
Zach Osborne brought the Rockstar Husqvarna team their first 250 National Championship and their first 450 National Championship. 
OBVIOUSLY, YOU EXPERIENCED THIS A LITTLE BIT LAST YEAR IN SALT LAKE CITY BUT WHAT IS YOUR TAKE ON THE RESIDENCY RACES. DO YOU LIKE THEM? Yes, I do. I think they are awesome.  It is a great way to get us on the track more. I mean if they were willing to do more residencies, I would be willing to do more races in a year because for me, personally, it is like a lot less riding and a lot less work during the week, that is all for nothing. Whereas with this residency deal, we get to race more and more often and we are riding less. To me, it is a good system for the sport.
WERE THEY ABLE TO KEEP THE TRACKS IN GOOD SHAPE OVER THE COURSE OF A MULTIPLE RACES AT A VENUE? It was a completely different track every time, so it is fresh when we get out there. Sometimes weather dictates what they can actually do as far as prep and changing and all that stuff, so that is the biggest factor. Other than that, I think they are always pretty good.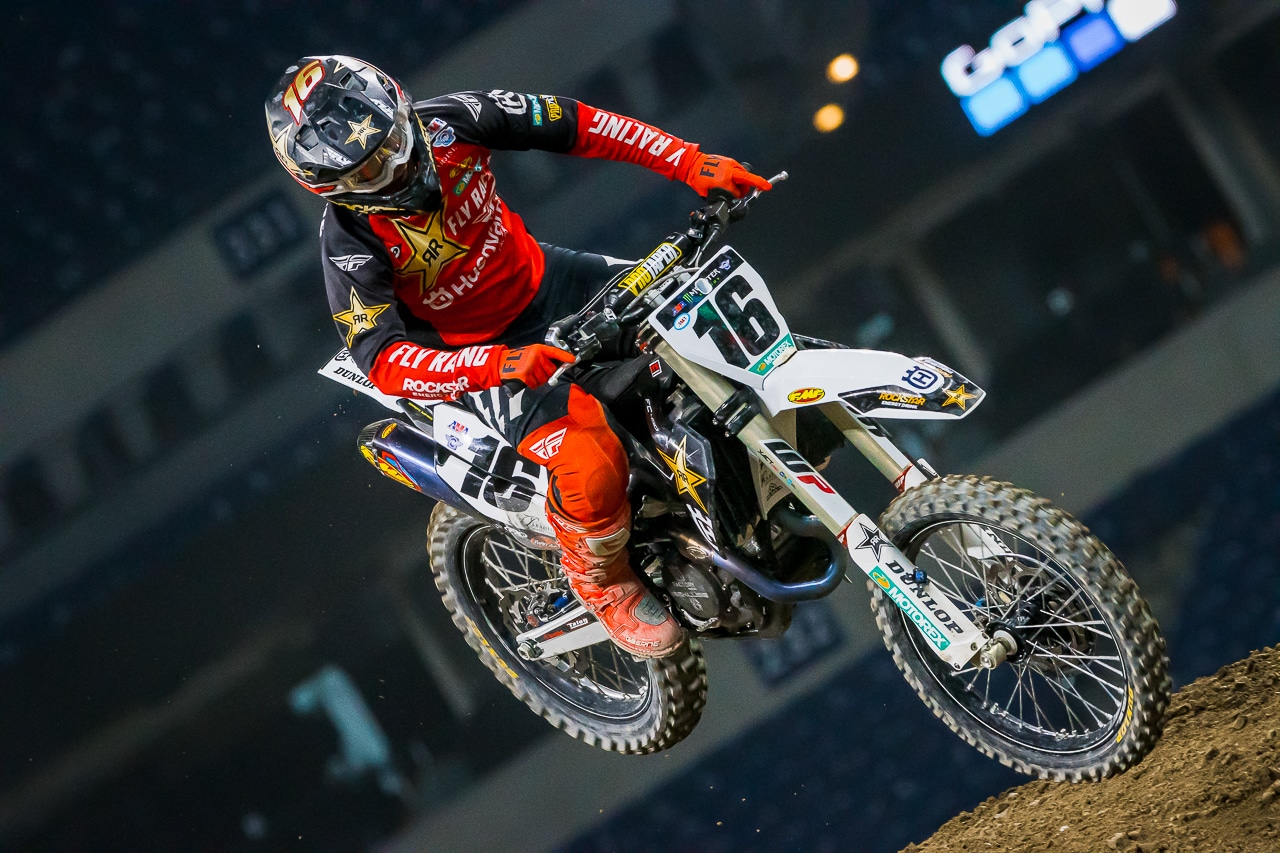 Zach Osborne suffered a broken rib, two bruised lungs and a sprained wrist during a practice crash at the Baker's Factory leading up to the Daytona Supercross. Originally he had hoped to be back racing before the end of the season, but his injury took longer to heal and he decided to set his focus on the Outdoor Championship.

YOU TOUCHED ON YOUR BACK INJURY A FEW MINUTES AGO, CAN YOU EXPAND ON THAT? No, not really, this was something that I have never experienced before. I have a herniated disc at my L-5/S-1 level in back. I made a lot of progress with it. I am back on the bike now and getting ready to go racing but it was just one of those things that took a little longer than what I initially anticipated and was a little frustrating. So, we made the decision to skip the rest of Supercross. It was just not worth getting things back going for a couple Supercross races and then missing out on extra outdoor prep time, so we made the decision to go ahead and get started on the outdoors.
IT IS NOT LIKE A BROKEN ARM THAT YOU CAN CAST AND IT HEALS. Yes, there is just no real straight forward answer to it and like every case, every person is different. It is just trial and error what works for you and what works for you, might not work for the person before you, and vice versa. It has just been a moving target for me and like I said, it has been a bit frustrating. I have learned a lot and I have really been able to focus on my recovery in recent weeks; I think it is getting there.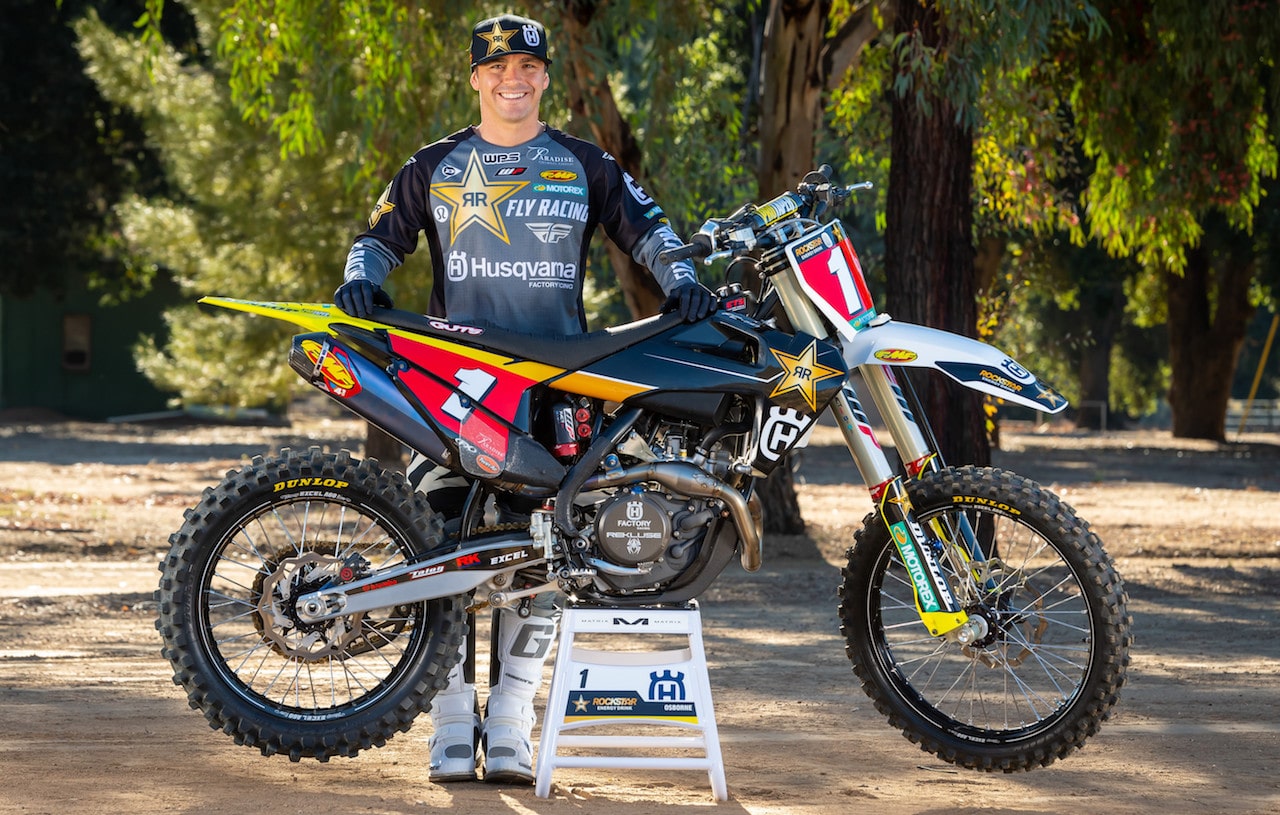 Zach Osborne with his 2021 AMA National 450 #1 plate. Zach will be lining up at the Fox Raceway National on May 29th to begin his title defense. 
I NEED TO ASK YOU; YOU HAVE BEEN BACK RIDING, WHY DIDN'T YOU RACE ANYMORE SUPERCROSS? I didn't really start riding until just barely before Atlanta 1, and that was after about six weeks off the bike. It takes me three weeks of riding to be back to any form of racing. So, maybe I could've been ready for the final two supercross rounds in Salt Lake City, but the team and I decided it was time better served getting ready for motocross to prepare for our title defense.
THERE WAS A TON OF INJURIES IN THE 250 CLASS. DO YOU FEEL THIS IS WORSE THAN NORMAL? It happens every couple of years where you see where four or five of the heavier hitter coast guys will go down with an injury, and then it seems like there is no one in the class. But you know also, there are still some super good, super talented fast guys that are still winning races and getting on the podium. It is just one of those years where a lot of people got injured right off the bat and was a knock on the series.
It was unfortunate to see Zach's Supercross season be cut short early as he showed some great flashes of brilliance before his practice crash.
DID YOU WATCH THE RACES WHILE YOU WERE SIDELINED? I have been watching. I am just as big of a fan as anyone, I would say. I have been watching every weekend and every Tuesday. That is also part of my job where I am not racing to do some studying and learn as much as I can.
DID ANYTHING STICK OUT TO YOU? No, nothing in particular. It is pretty typical. There are these three or four protagonists in the big class that become the front runner guys, and they get their confidence over the rest of the guys. It gets down to the wire to see who can grind it out and be the best the longest.
WE SAW ROCZEN HAVE SOME INCONSISTENT RACES THIS YEAR LIKE HIS 9th AT ALANTA 1 AND HIS WIN AT ATLANTA 2, WHY DO YOU THINK THAT IS? I mean he started 20th or whatever it was at Atlanta 1. He was way back and there were not a lot of options for him to be able to make time. Especially when it was muddy and, on the track, where there was just not a lot happening. There was not a lot of passing at the main line. It is what it is when you start that far back. It is hard even when conditions are perfect for you. It is hard to make good progress through the field. It is just one of those things that you have to take it on the chin and move on.
THAT IS INTERESTING INSIGHT, PEOPLE READ SO MUCH INTO KENNY'S RESULTS. I mean a lot of people are like that on all of us, like "oh one bad result and the walls are falling down, or the sky is falling" or whatever. To me, you are only one good start away from another win at that point when you have speed and talent like Kenny does, so there is not really any time for the panic button in my opinion.
WILL YOU BE GOING TO CALIFORNIA AT ALL TO TEST BEFORE OUTDOORS STARTS UP? No, pretty much everything is where I am. Everything I need is here. I don't really have any plans for going to California. I know we have press on Tuesday before Pala, so I will have to go out there for that but really no other plans other than that.
Zach at the Fox Raceway National last year.
THE 2021 HUSKY FC450 IS VERY SIMILAR TO LAST YEAR'S BIKE, RIGHT? That is correct, we really do not have a new bike. There is not a lot to look at or change. I am pretty happy where I stopped last year, so that will probably be the plan just to move forward with that and adjust as we go.
LETS HEAR ABOUT THE NEW AIR SHOCK; HAVE YOU USED IT? DO YOU LIKE IT? I don't really think it is new technology. It has been around for a long time. They just brought it back, but I was using it before I got injured and I think it is really good. There is a lot of positive take always and things we can build on.
"IT IS GOING TO BE ALL IN, ALL HANDS-ON DECK TO GO BACK-TO-BACK.  IT IS GOING TO BE TOUGH. IT IS A STACKED CLASS, BUT IT IS ALL TO PLAY FOR."
Zach Osborne holding up his 450 National Championship trophy.
YOU WON THE CHAMPIONSHIP LAST YEAR, HOW IMPORTANT IS IT TO DEFEND THAT NOW? It is paramount, all of our effort is towards that. It is going to be all in, all hands-on deck to go back-to-back.  It is going to be tough. It is a stacked class, but it is all to play for.
WILL THERE BE ANY OTHER GUYS YOU WILL BE WATCHING TO SEE WHAT THEY ARE DOING AS OUTDOOR PREPERATION? No, not really. I am one of the older guys now, so I have my ways and my program and the way I do things. I try to stick to that and stick to what I know works and keep in my routine and keep the focus on myself.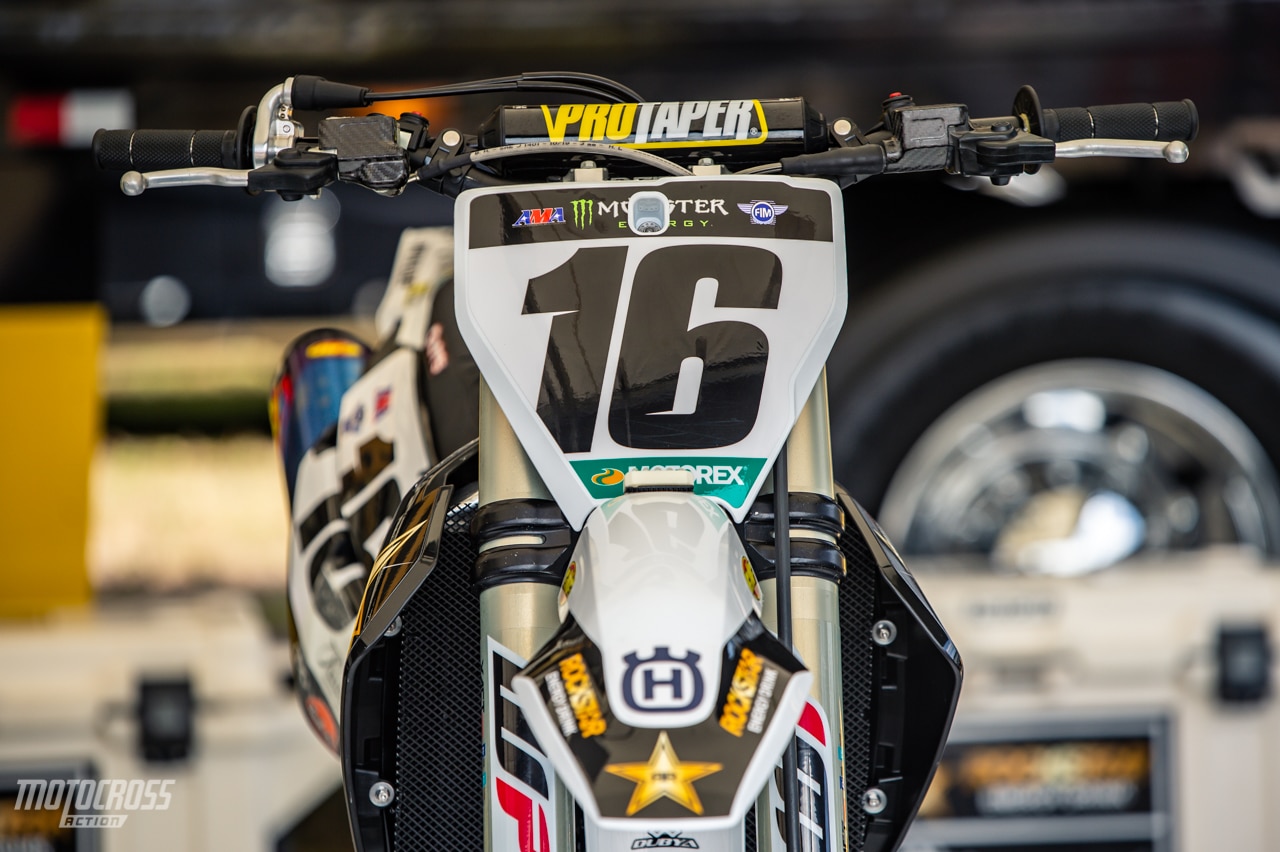 Osborne's factory Rockstar Husqvarna FC450.