20 GREATEST MXA TEST RIDERS OF ALL TIME
The late Al Baker was a motocross, off-road, ISDT and Baja star (also the Kawasaki team manager). His "Wingnut" column was MXA's first tech piece.
Dating back to the inaugural issue of MXA in 1973, one of the sweetest gigs in the sport of motocross was to become an MXA test rider. As MXA approaches 50 years of gracing the homes (and computers) of motocross fans around the globe, we'd like to pay homage to the handful of men who have thrilled thousands of MXA readers with their faultless riding styles and derring-do in the pages of the magazine. Some went on to greatness after their glossy, full-color, action-packed days as MXA test riders. Some stayed on at MXA with full-time jobs, not just riding for MXA but writing for it also.
Willy Musgrave almost rivaled Larry Brooks for the most cover appearances. Today, he races karts and owns Musgrave Racing Company.
MXA never ran the names of the test riders in the bike tests because bike tests were a cooperative effort of every rider to raced the bike, but their names did appear when they made the cover, but it wasn't a thankless job, because it came with the opportunity to ride, race and test the newest machinery of every model year (plus works bikes, project bikes and gear).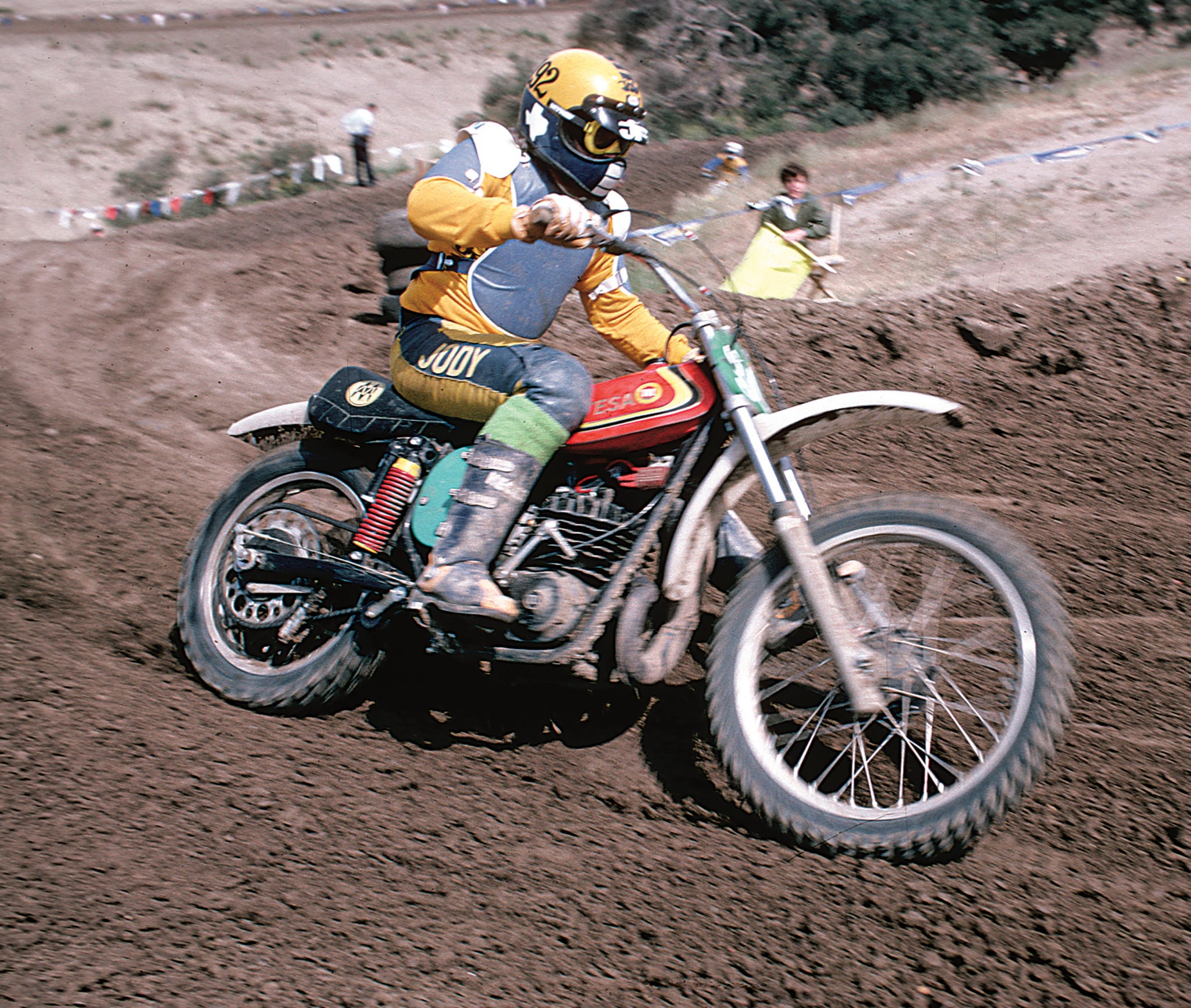 Jody Weisel was an experienced test rider when he joined MXA in December of 1976, and, in the ensuing 47 years, he has tested virtually every motocross bike ever made, but he has never appeared on any of the 540 covers he orchestrated.
Even though MXA never publicized the names of the test riders doing the massive berm shots or the big whips, their style became so familiar to Motocross Action readers that they could identify every MXA test rider over the decades at a glance. So, sit back and take a journey through 49 years of MXA test riders.
Gary Jones won four 250 National Motocross Championships before joining the MXA wrecking crew in 1979 and stayed with MXA until he switched to Dirt Bike Magazine.
Johnny O'Mara was a kid who hung out in the MXA offices. He would later become a Hall of Fame racer, but not before famously testing the Mugen ME125 for MXA.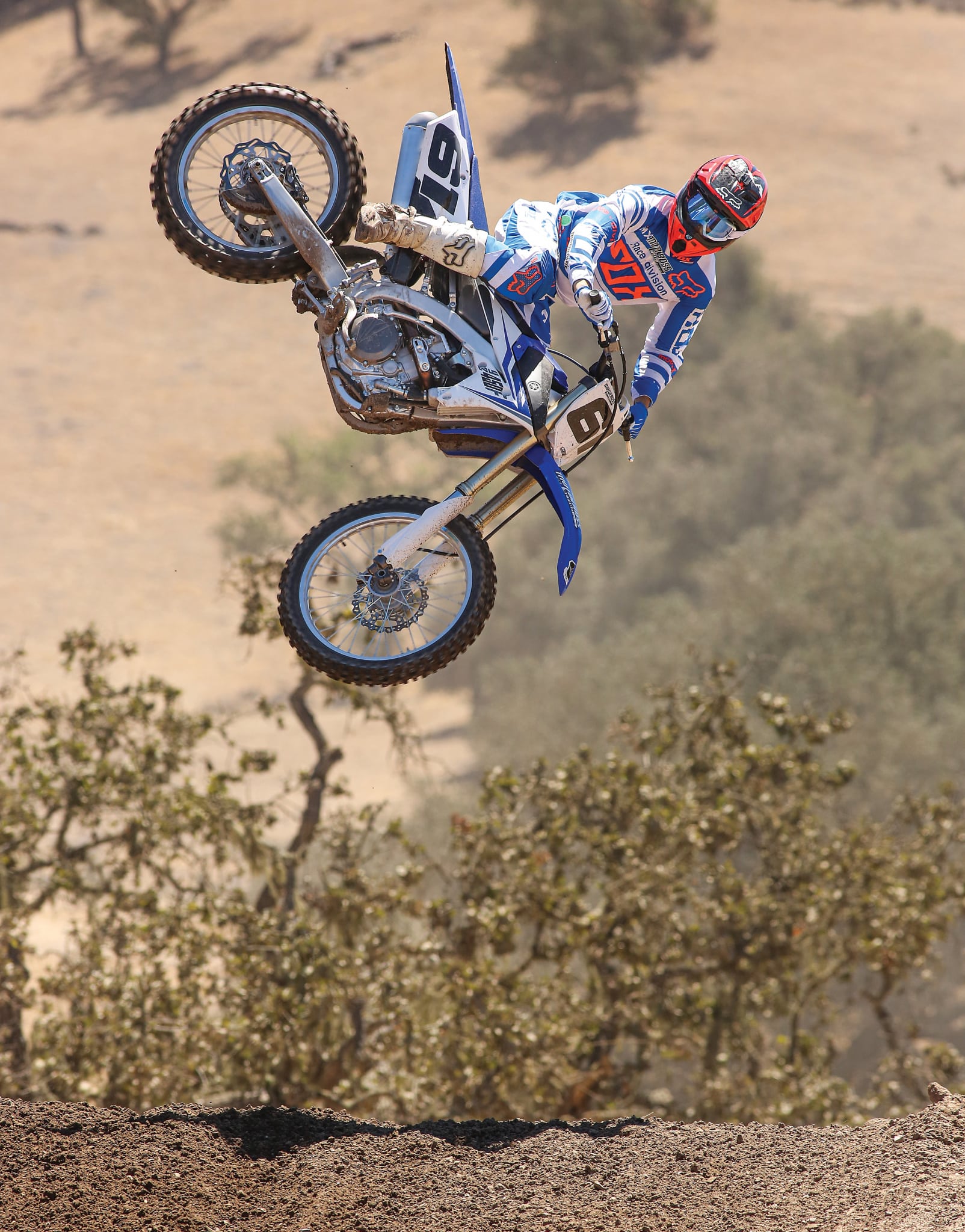 Daryl Ecklund came to MXA as a test rider while he was racing Supercross, but when John Basher left for the East Coast, Daryl took his place and today is the managing editor of MXA and the cog that keeps MXA's gears meshed.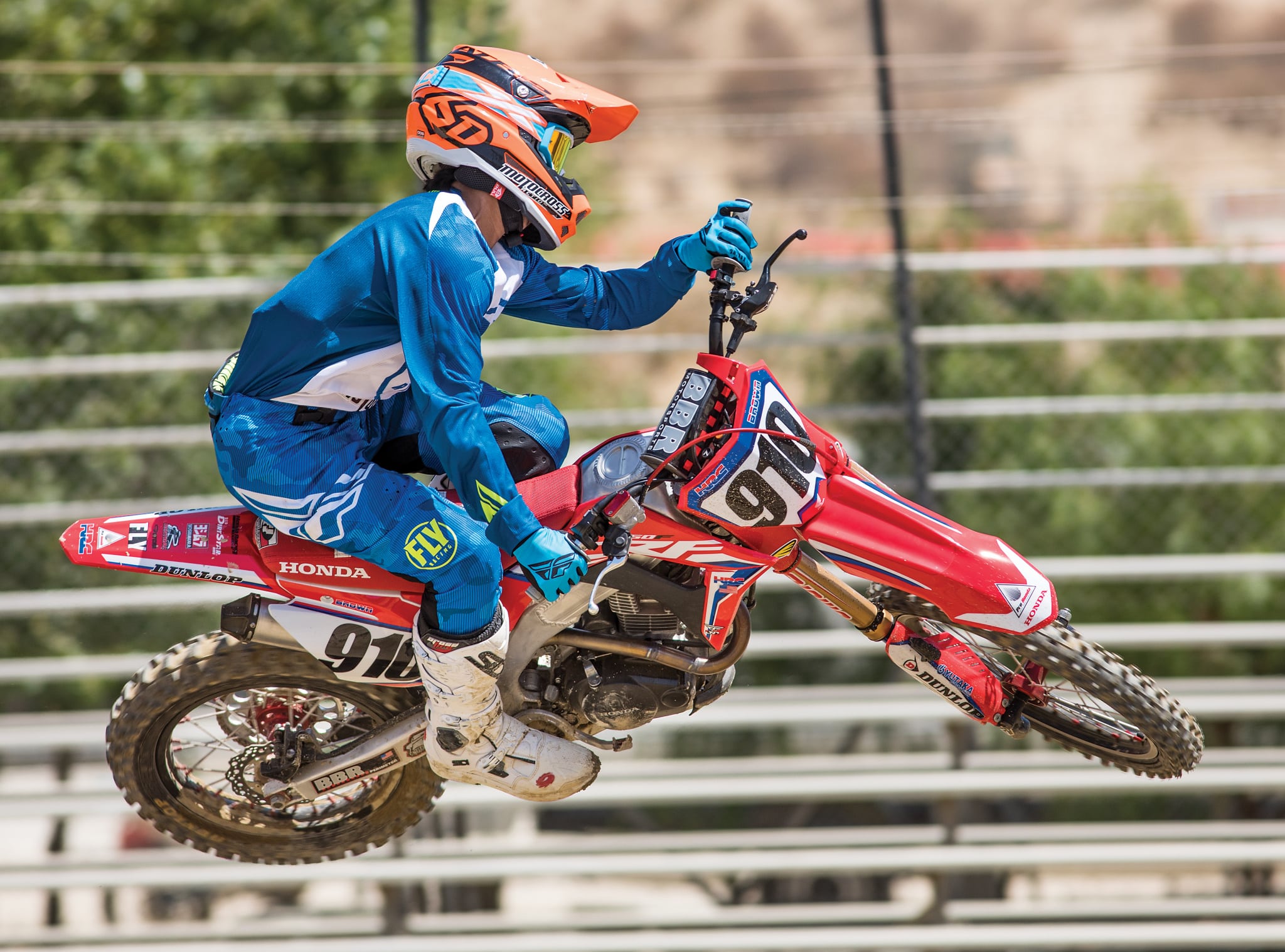 Brian Mederios came from Hawaii to pursue a Pro career. In the process, he hooked up with MXA as a resident test rider and is still pursuing AMA glory. 
Mike Alessi was MXA's go-to Pee-Wee, 60cc and 80cc minicycle test rider. He could do things on a Pee-Wee that were amazing. His dad Tony raced and was the track announcer at Perris Raceway in those days. Today, Tony is the MotoConcept team manager.
Jeremy McGrath was just an Intermediate, albeit headed for stardom, when MXA found him before his string of 72 AMA Supercross wins.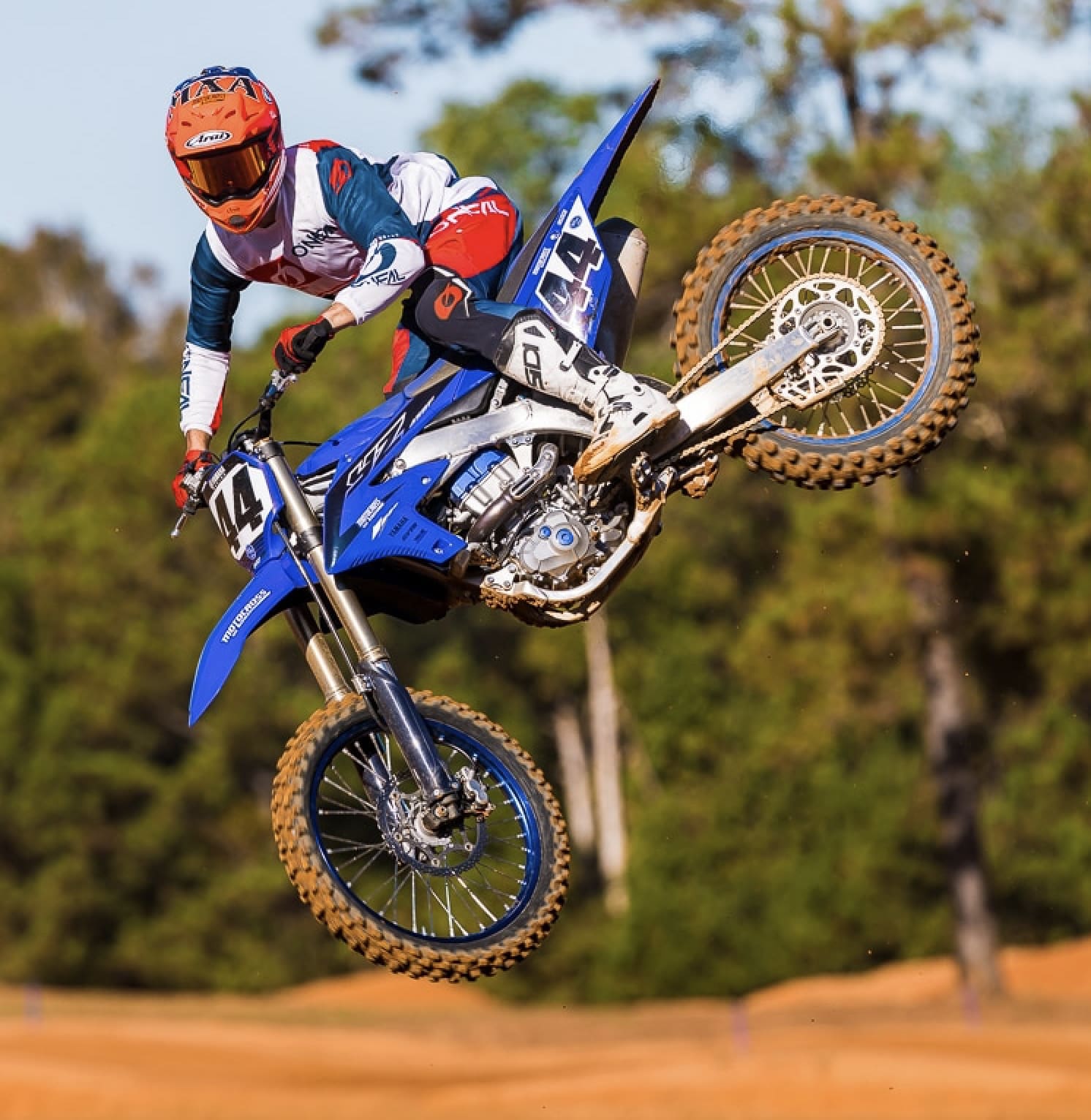 Josh Mosiman was an AMA Pro, but after recovering from a serious shoulder injury, he retired. MXA brought him out of retirement as a test rider, and today he is MXA's crown jewel of editors.

Pete Maly was the first full-time MXA test rider from 1973 to 1980.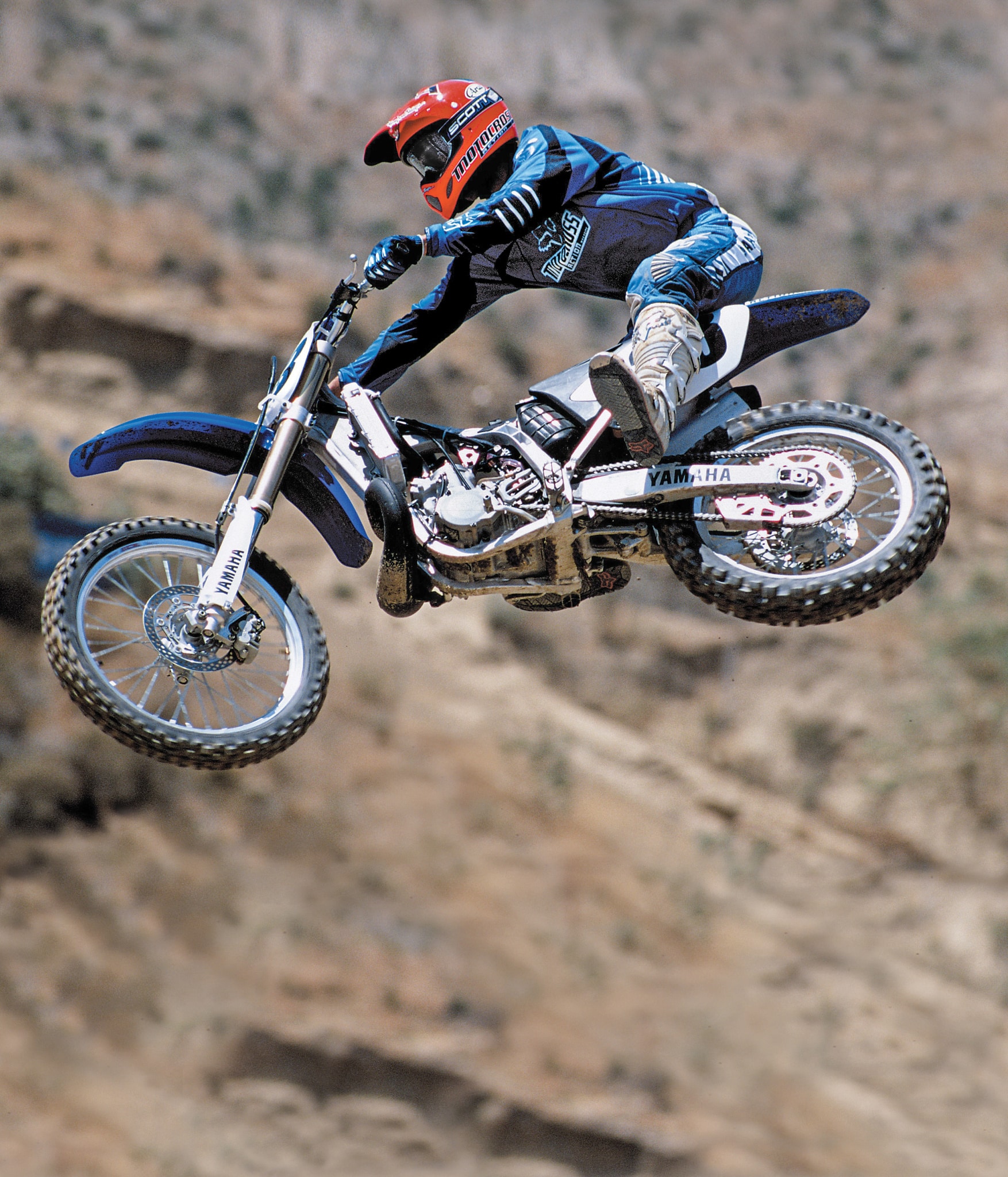 Doug Dubach was and always will be a working-class hero. He was a Team Yamaha rider and factory test rider whose insight and style were invaluable to MXA. 
John Basher came to MXA because his brother Mike was an MXA photographer. John stayed for over a decade as an editor. Today, he works for Joe Gibbs' NASCAR team.
Tim Olson's dad, Alan Olson, was an MXA test rider, nine-time World Vet Champion and AMA Supercross Mechanic of the Year while Tim was growing up. When Tim graduated from Long Beach State he went to work for MXA full-time for well over a decade. After his MXA days he has had a successful public relations career at Yamaha, Suzuki, Mazda and Peterbuilt. Today he works for Genesis cars.
Larry Brooks' first photo in MXA was on a Suzuki minicycle at Saddleback Park. Larry would appear on more covers than any other test rider.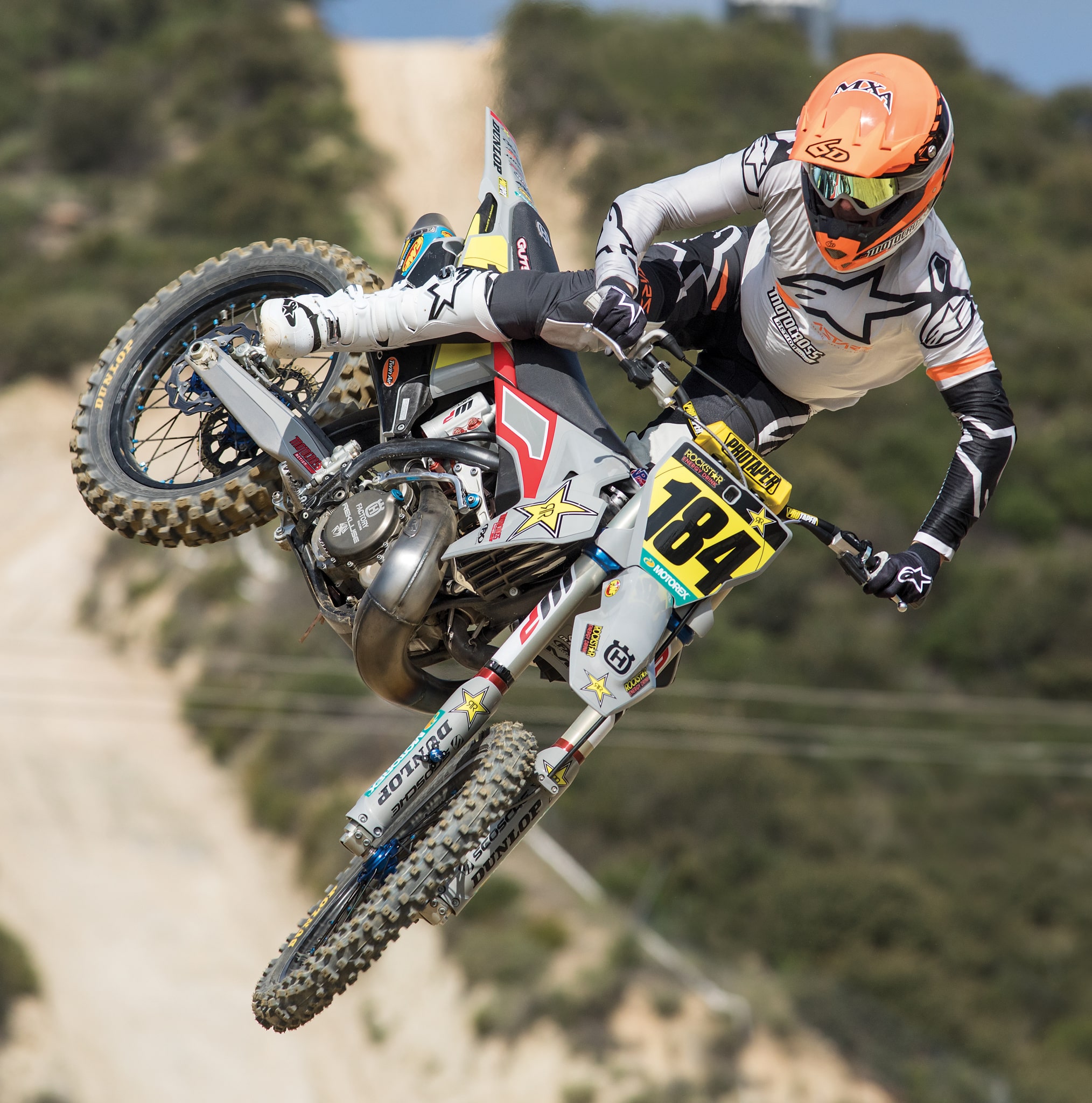 Dennis Stapleton was a power player at MXA. He even worked in the MXA towers for two years before begging to be a test rider instead of a test writer.
Clark Jones could rail berms like no one on the planet and would go on to run the Noleen team.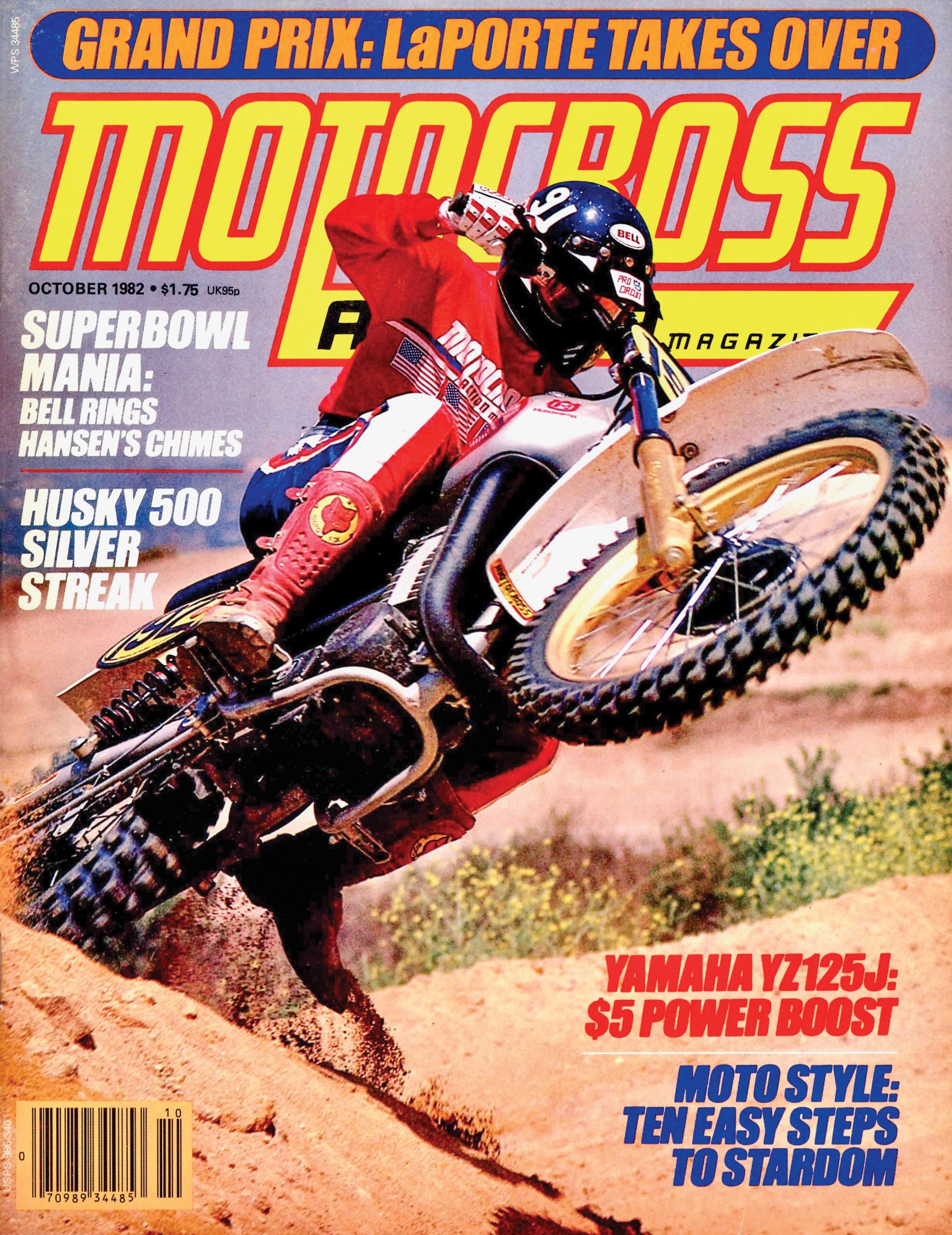 David Gerig was such a good test rider that he came inside at MXA and worked for various titles before becoming a man of God and going to work at a church.

Lance Moorewood was a National Minicycle Champion when he came to MXA. He stayed on for over a decade.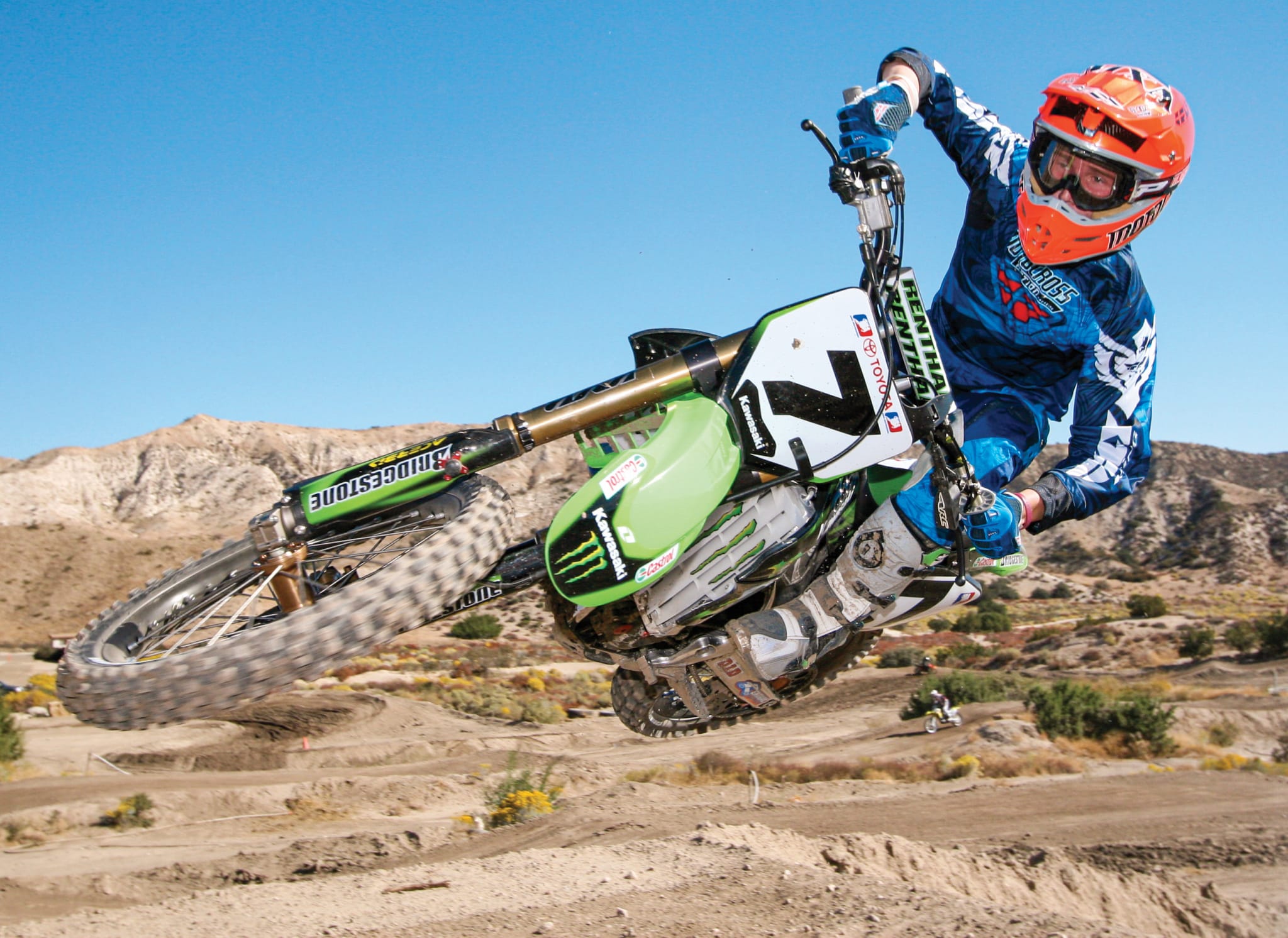 Before Cole Seely was a factory racer, he was a young rider who practiced at the Wyvern Ranch when Daryl Ecklund raced for the Wyvern team. It was only natural that Cole would be drafted as a test rider. Once an MXA test rider signs a factory contract, his test days come to an end. Cole recently came out of retirement to sign up for the FIM World Supercross series.