BEST OF JODY'S BOX: GETTING THERE IS AS IMPORTANT AS HOW YOU GET THERE

This was Jody's 1966 VW Bus. Jody squeezed his Sachs 125 in through the side door and carried his surfboards on the roof. As long as there wasn't a headwind or a hill, it got Jody to the beach and racetrack in style.
By Jody Weisel
Creeping professionalism is ruining sports as we know it. It's evident in every aspect of motocross, but most visible in the things we choose to drive to the races. Remember the ubiquitous three-rail trailer? Motorcycle trailers used to be a common sight at motocross races — even at Nationals. For many a racer it was the only way to get his bike to the track. After all, you can't ride your motocross bike on the road like a Harley-Davidson guy. So, back in the '70s a racer would tow his bike to the track behind the family wagon or whatever junk heap he could afford. No big deal, trailers were cheap, could be stowed in the backyard and required little more than a trailer hitch to get three bikes to the track. The enclosed trailer, like MXA's Pro-Trac trailer was a major upgrade from the three-rail trailer for local racers. It had the bikes locked inside and provided shelter from rain and wind.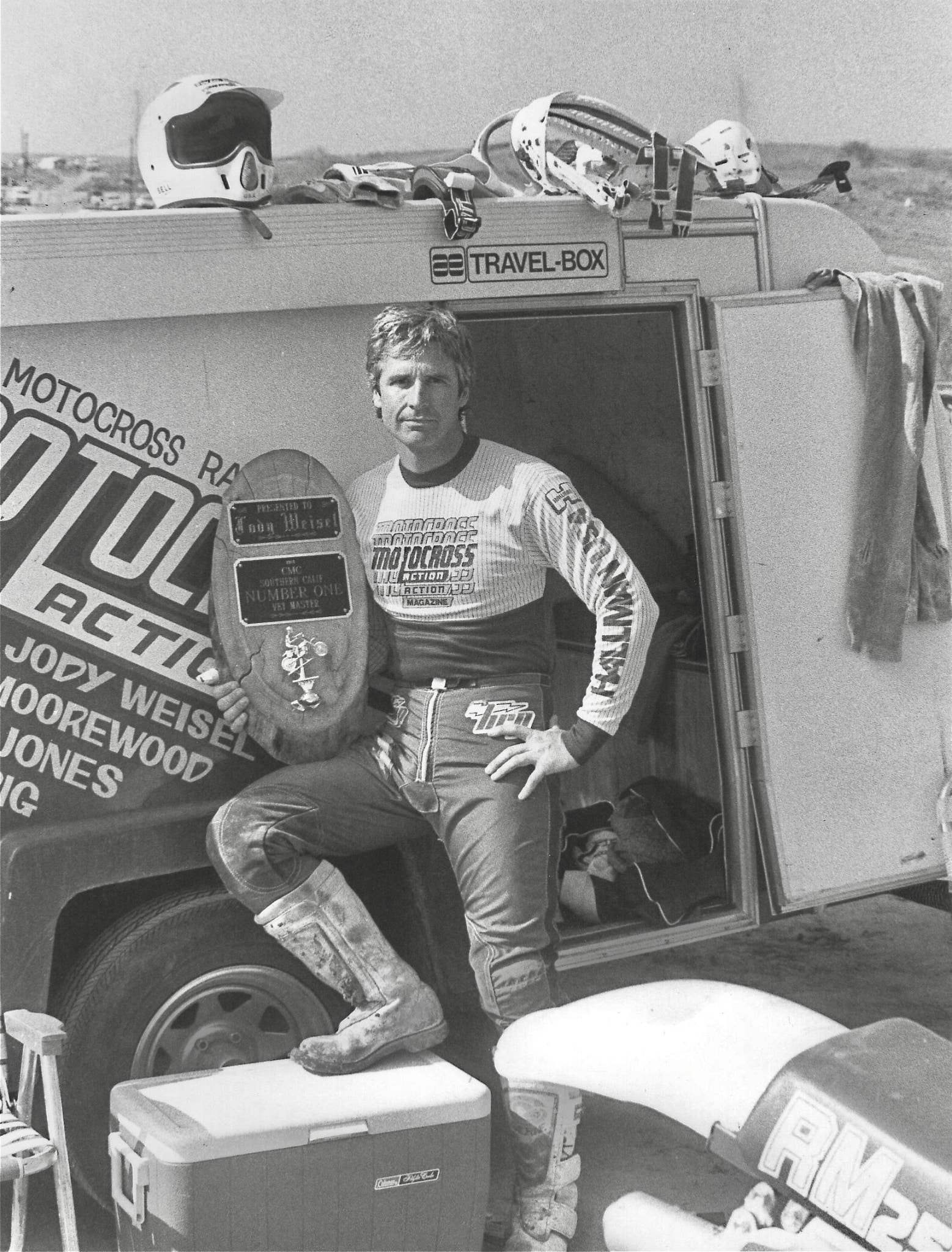 This was MXA's Pro-Trac trailer in 1984. It was used for test riders Jody Weisel, Lance Moorewood, Gary Jones and David Gerig.
But, the '70s van explosion killed the trailer. Once the van became de rigeur, the only people who used trailers were nouveau riche Harley guys trailering their Hogs to within ten miles of a rally so they could unload them and ride into town. Anybody who was anybody in the '70s owned a van.
Long wheelbase Dodges defined a generation of motocross racers—even the factory teams traveled in vans. The van was the optimal mode of motocross transportation. They didn't cost an arm and leg back in those days (about seven grand), could have mag wheels put on, walls built inside, bunks behind the driver's seat and as many as three bikes snuggled in the back (safe from the elements and would-be Clyde Barrows). Unfortunately, OPEC ripped the shag carpeting right out from under the van driver's feet (and from above his head in some cases). The van, with all of its 1970s cultural significance, was lost at the gas pump. Too bad!
MXA had a Honda Ridgeline pickup truck for a few years.
The van craze proved one thing — a motocrosser was so committed to his sport that he would forsake the sedan, coupe, hatchback or sports car in favor of cubic feet of capacity. With the van dead, racers turned to the pickup truck. Why not? Wasn't it just a van without the roof? Pickup truck sales boomed as sportsmen of all kinds came to believe that their pursuit of hang gliding, kayaking, mountain biking or motocrossing was more important than giving the wife and Junior adequate leg room. No big deal, pickup trucks were cheap, could be used to haul groceries and could get two bikes to the track with little hassle.
Only the factory teams mourned the death of the van, but not for long. They didn't let OPEC scare them (they had corporate credit cards). The demise of the van only begat the box van. What is a box van? It is a bigger, less aerodynamic, dinosaur-devouring, prison cell on wheels (six wheels to be exact). The box van was embraced by the factory teams as the logical successor of the long wheelbase Dodge. Not that factory teams hadn't been creative in the past — trying everything from bread trucks to former U.S. Postal Service vans. Starting out with one box van per team, the teams expanded to one box van per rider (and an additional box van for parts) and it wasn't long until the AMA Nationals began to look like a confetti-colored version of a Penske Truck Leasing lot.
This is how much stuff the average racer wishes he could get inside his Sprinter for a day at the races.
Today, you can't find a parking place at a local SoCal race for all the Sprinters and Sprinter-like transporters wedged in next to each other (90% of them white). Does this mean that the factory teams are at the track testing? Heavens no, even though Honda, Yamaha, Kawasaki, Suzuki, KTM, Husqvarna and GasGas are all big Sprinter buyers. The average Sprinter belongs to privateers, bucks-up Vets and mini dads who don't want to bring the motor home and enclosed trailer out for fours hours of Little Johnny GoFast riding his KTM 65SX at Chicken Licks Raceway on a Wednesday. The Sprinter is becoming as common in the '90s as the Datsun pickup in the '70s. Hey, no big deal, they can be fully outfitted with lots of tools you don't need and work benches that you won't use. Best of all, you can squeeze one bike between the work benches and the bed you built into the wall (for naps between motos) if you really try.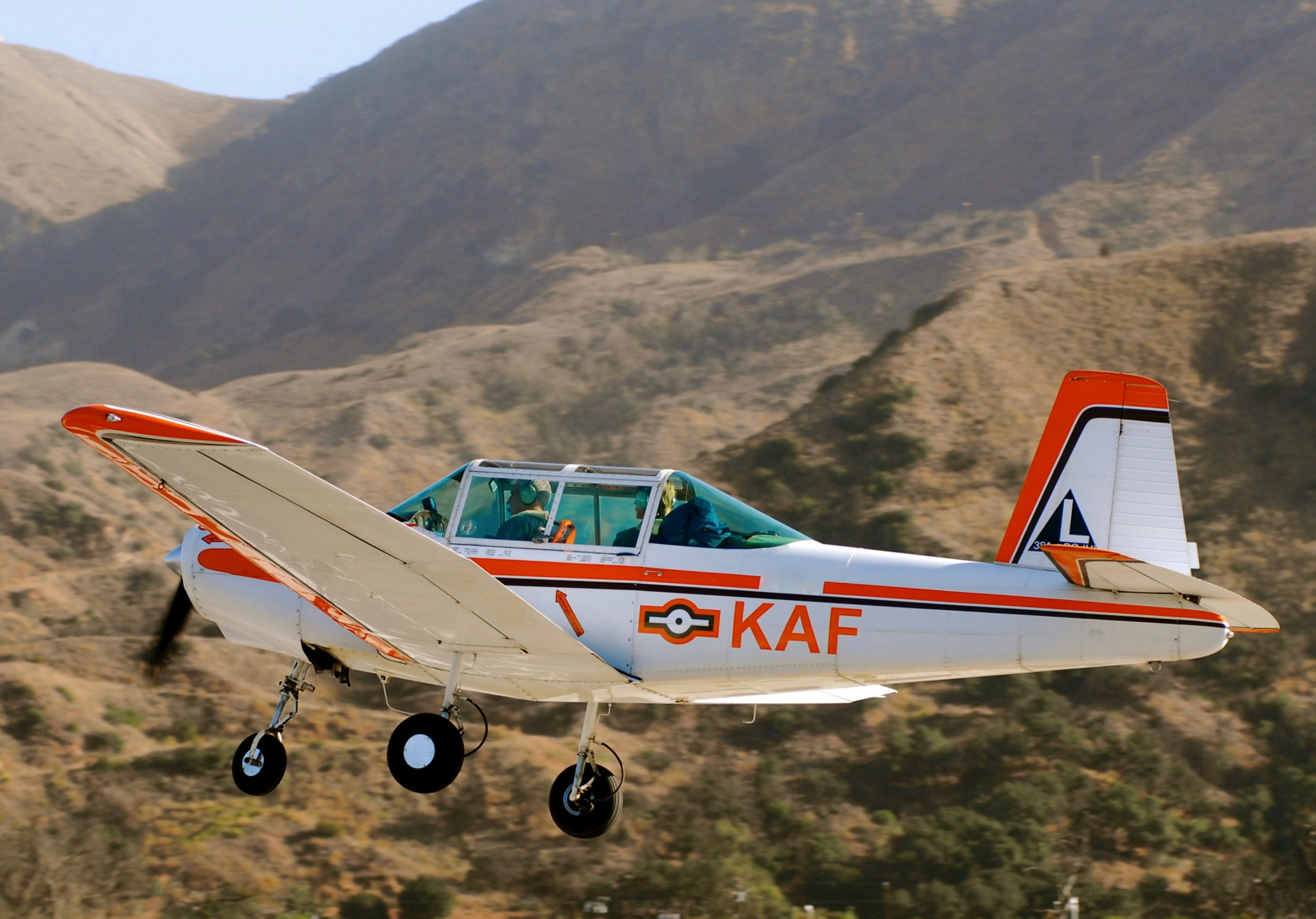 Jody used to send his bikes to Glen Helen with his friends and then land his plane in the parking lot. When they built the Lucas Oil Off-Road truck track it took away the space he needed to take-off. 
Team Kawasaki, in the ultimate game of one-upmanship, doomed affordable bike transportation when they bought the first 18-wheeled semi on the AMA circuit. They claimed was was much cheaper and could last ten or more years (yet they bought new ones every four years). It was an epidemic. Everybody tried to keep up with the Jones (even though the Jones had left the National circuit years before). Kawasaki's semi was joined by a Yamaha semi, Suzuki semi, Honda semi, SplitFire semi, Honda of Troy semi, FMF semi and, you got it, a little Johnny GoFast semi (after all, by this time, he had moved to the 85 class).
So I wasn't surprised when Crazy Dave drove into the pits in an 18-wheeler. It was an ex-Dale Earnhardt, Jr. NASCAR rig that had been passed down through the ranks of the World of Outlaws, to the Southwest Tour, to one of those start-up 125 Supercross teams and finally into the hands of Dave. It was a thing of beauty. It had "Crazy Dave Racing Team" painted on the sides, chrome wheels, sleeper cab, hydraulic tail gate, roll-out toolbox doors, refrigerator, second story loft, rider lockers and 78 feet of carrying capacity. Sadly, after 12 attempts to get it into his usual spot in the pits, Crazy Dave gave up and went home.
\