MOTOCROSS ACTION MID-WEEK REPORT
#WHIPITWEDNESDAY
Rider: Hunter Lawrence
Race: 2023 Tampa Supercross
Photog: Brian Converse
TWO-STROKE TUESDAY: JEY MNC CONCEPT KAWASAKI KX125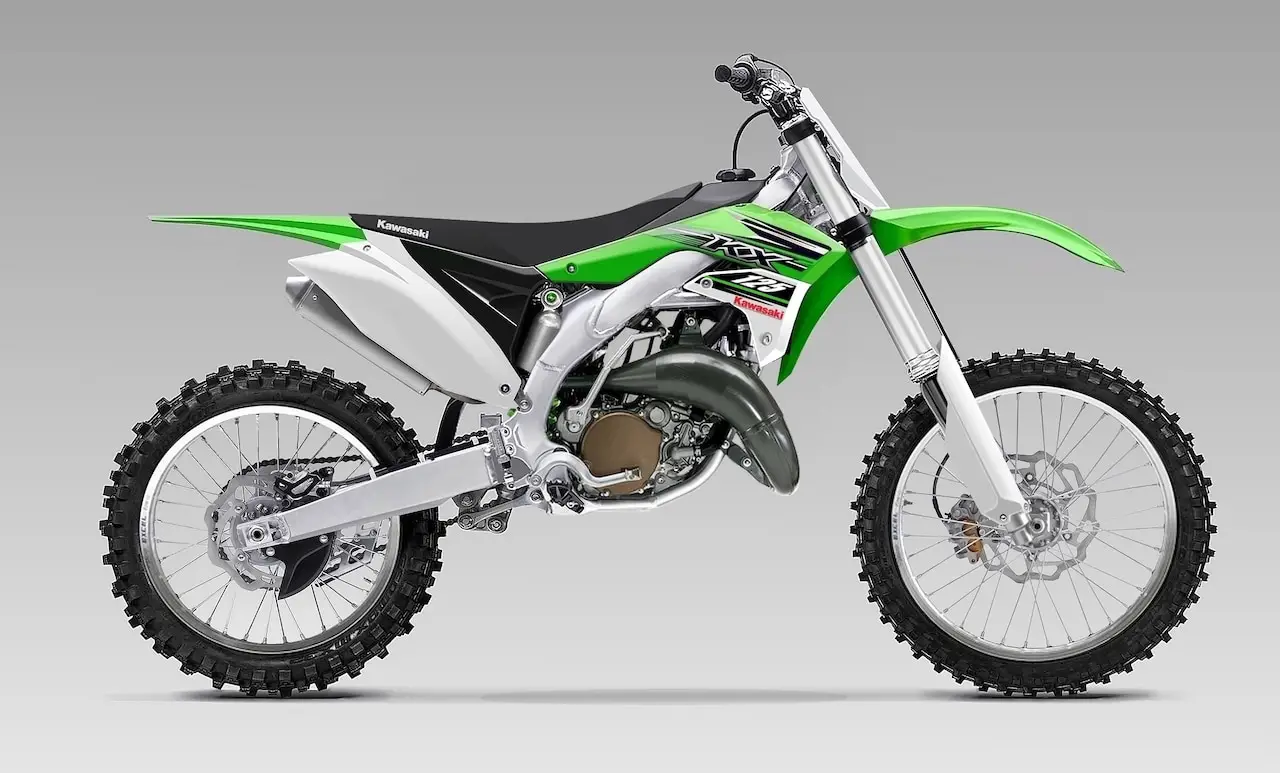 Hey Kawasaki. There is this guy from France name Jey Mnc, and he makes these really cool concept Kawasaki two-strokes. Do you want his contact information?
MXA | MOTO | TRIVIA
Who is this rider and what kind of bike is he riding? Answer at the bottom of the page.
MXA MINI TEST // TWIN AIR WIPES
Twin Air now offers a solution for greasy/oily hands with grime-fighting wipes that can clean your bike, tools and hands. They are surprisingly strong, and they stay moist much longer than you'd expect. MXA uses the Twin Air wipes to clean dirty hands after changing air filters and tires or re-greasing axles.
VERDICT: Tough on grime but gentle on hands, the Twin Air Power wipes are a nice addition to our track-day arsenal. They can't clean up every mess we make, but they are a safer option than our old T-shirts or contact cleaner.
DIGITS: $32.95 (70 wet wipes per container)—www.twinairusa.com or (800) 258-5126.
2023 INSIDE THE PRO BIKES 
GNARFACTORY BIG KICKER RAMP
The Big Kicker Ramp details

– Gnarfactory is an American company with the goal of helping create the next generation of action sports athletes
– The new Big Kicker Ramp is designed by X-Games moto champion Colby Raha
– Built for backyards and poaching local skateparks on everything from BMX bikes, pit bikes, e-bikes, scooters, mountain bikes, to full sized 450s.
– Two ramps in one: The Big Kicker Ramp includes the Mini Kicker Ramp (14.5″ tall) plus the Big Kicker Ramp Extension (42″ tall) for all your fullsend needs, whether you're a pro rider or beginner.
– Big Kicker Ramp is lightweight and portable. Assembles in minutes, breaks down enough to fit into a car trunk, and can still support up to 1000lbs.
– Steel tubing and powder coat finish and fine grip tape surface for a perfect launch every time
– Small enough to throw into the back of the car or truck, big enough to make you a neighborhood legend
Suggested retail price: $595
For more information CLICK HERE.
MXPERTS | SEEKING THE ULTIMATE BIKE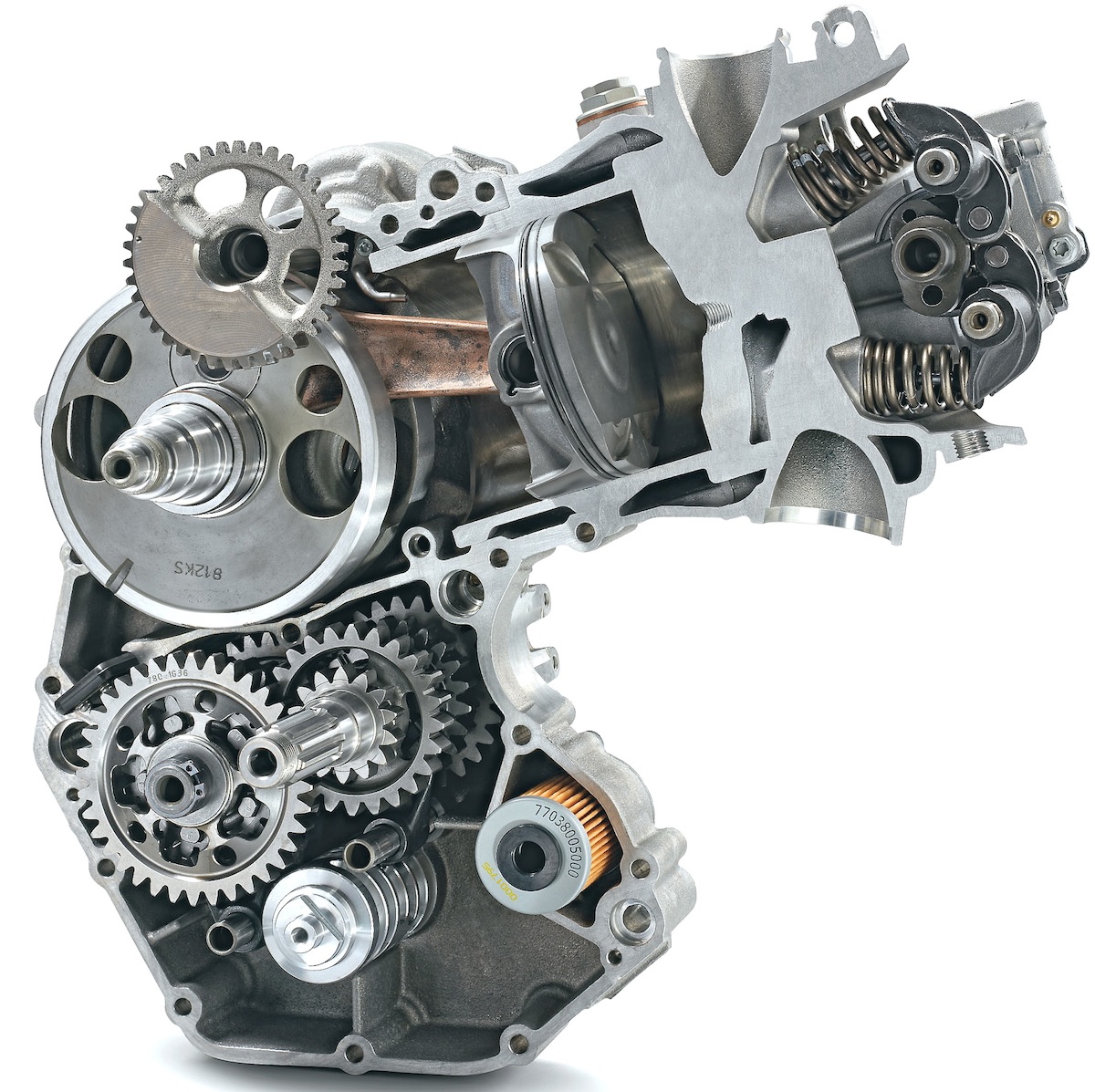 This was where progress stopped. The Jens Elmwall upsidedown Husaberg engine pushed the limits of theory and technology. But, it wasn't all that powerful, weighed too much and was hard to work on. No one ever went this far again.

Dear MXA,
It seems like everyone but KTM has stopped chasing new technology. Forks have gone back to the coil springs that were passé a few years ago. Centralization of mass just gets lip service today, and fuel injection is still in the port-injection mode of a 1960s automobile. Manufacturers seem to be trying to build the heaviest bike. What's going on in the motorcycle industry?
There was a time when the promise of aluminum frames, die-cast engines, spool-style hubs, reduced oil capacity, mass centralization, fuel injection and hydraulic clutches made consumers believe that we were on the verge of a quantum leap in motorcycle design. Sadly, the opposite was true.
Weight. When first introduced, aluminum frames were lighter than old-school steel frames; but, now they are heavier than KTM's chromoly steel frame. KTM was the first to successfully put electric starting on its bikes, but it took many years to get the weight down on KTM's push-button-equipped bikes. Now, the Japanese brands are installing electric starters but are ignoring the lesson they should have learned from KTM's struggle. Electric starting adds 5 pounds, which means you have to lose 5 pounds somewhere else on the bike to stay where you are.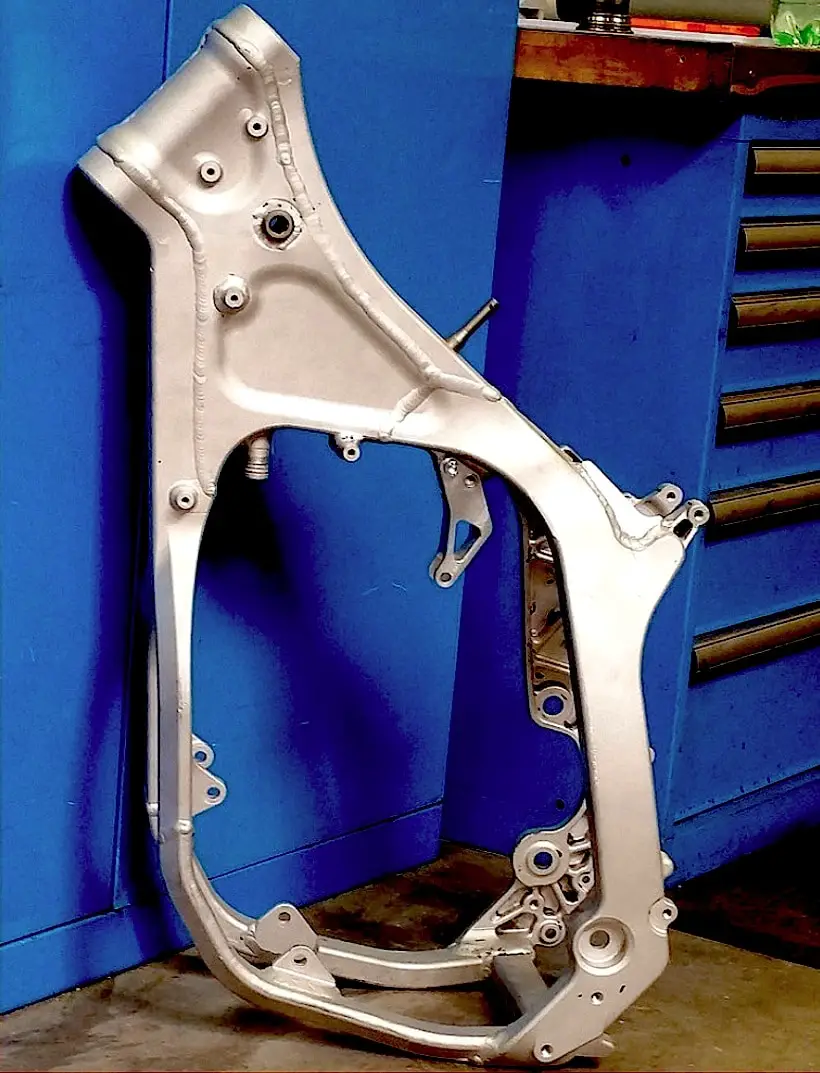 Even KTM tested with aluminum frames but decided chromoly was better. 
Suspension travel. There was a time in American motocross when the most important number on a spec sheet was how much travel a bike had. Manufacturers boasted that they had 10 inches of travel, then 11 inches, then 12 inches, and finally they worked their way close to 13 inches. Today, no one cares how much suspension travel a bike has because they have been distracted by the double whammy of the advent of air forks and the retreat from air forks.
Centralization of mass. The centralization of mass concept was started by an engineer named Peter Dill, who built Honda a concept bike with the majority of the weight centered in the chassis. Honda didn't move on Dill's idea, but, decades later, the idea of putting not only the weight but also the rotating mass of the cams, valves and piston close to the center of gravity became of prime importance. The ultimate expressions of this were the slant-engine Husaberg and the backward-engine Yamaha YZ450F. Today, no one is designing upside-down engines. Husaberg is gone, and Yamaha has been incrementally moving its cylinder forward.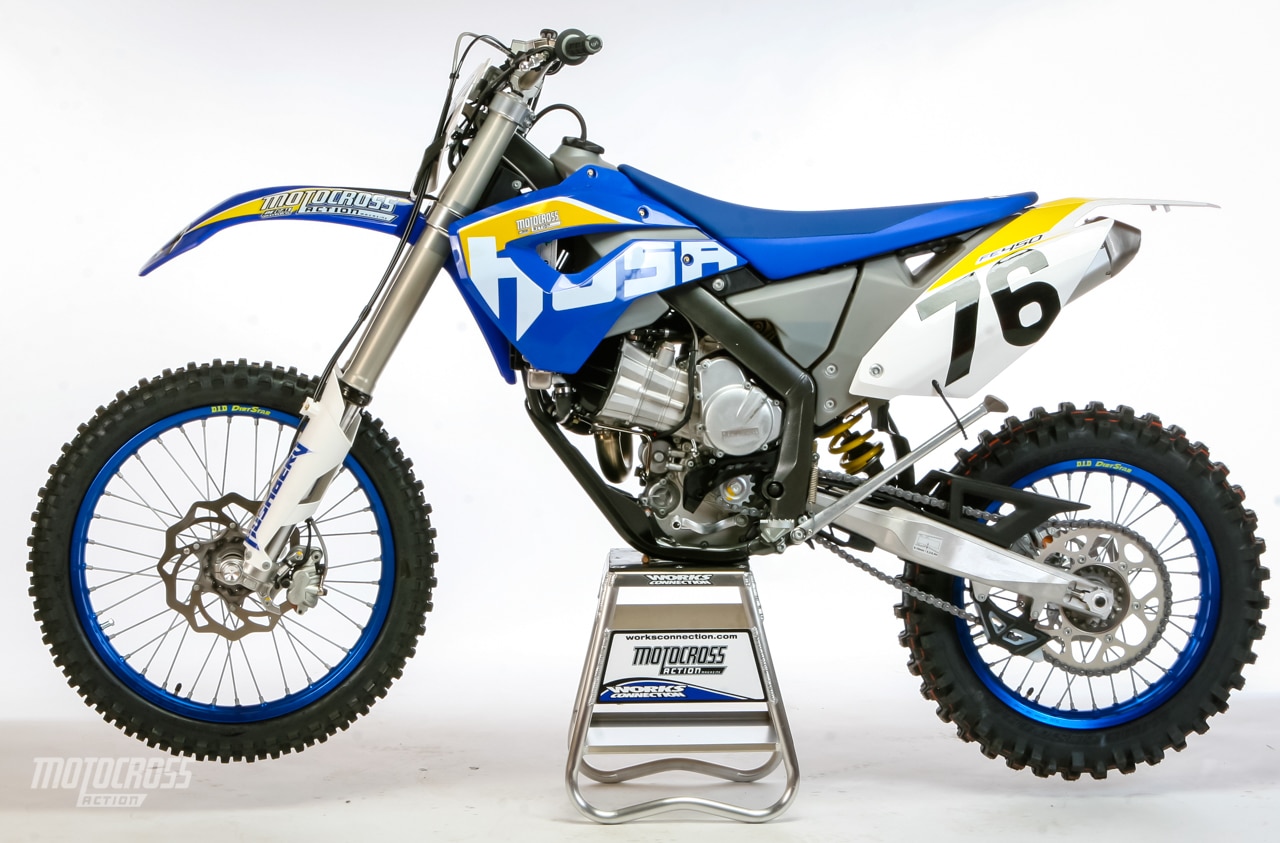 A look at the slant engine Husqberg FE450. 
Fuel injection. ATK fuel-injected its bikes as far back as 1990, but no one followed suit. And when they did (starting in 2008), the first generation of fuel-injected bikes made less horsepower than their carbureted brethren. It is true that motocross fuel injection is a relic of 1960 cars, but the complexity of direct injection is more than what a dirt bike really needs. Today, you can only find carburetors on play bikes, mini bikes snd two of the four frontline two-strokes. Fuel injection is here to stay, but with it came thicker gas tanks, bulbous fuel pumps, heavier magnetos and bulkier electronics. The weight difference between a fuel-injected bike and a carbureted one is 5 pounds.
To answer your question, when the motorcycle manufacturers were selling one million off-road bikes a year (in the 1970s), the sky was the limit when it came to R&D budgets. Today, dirt bike sales are a fraction of their peak. With the decline in sales, the R&D budgets have shrunk, corporate interest has waned and Japanese manufacturers don't want to spend the millions that it would cost to build a 220-pound KTM fighter.
If you have a question for us send an email to [email protected]
JOIN MXA'S FLIPBOARD PAGE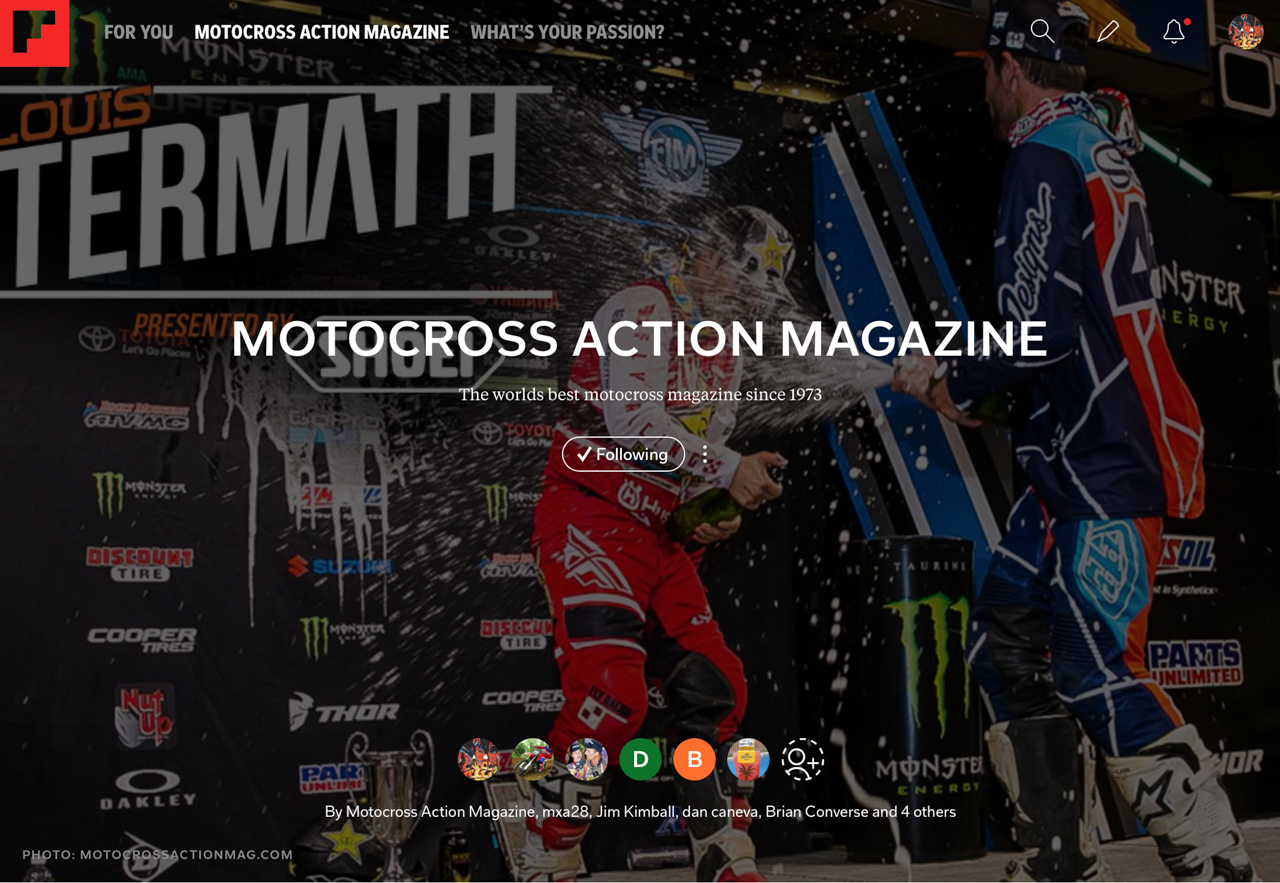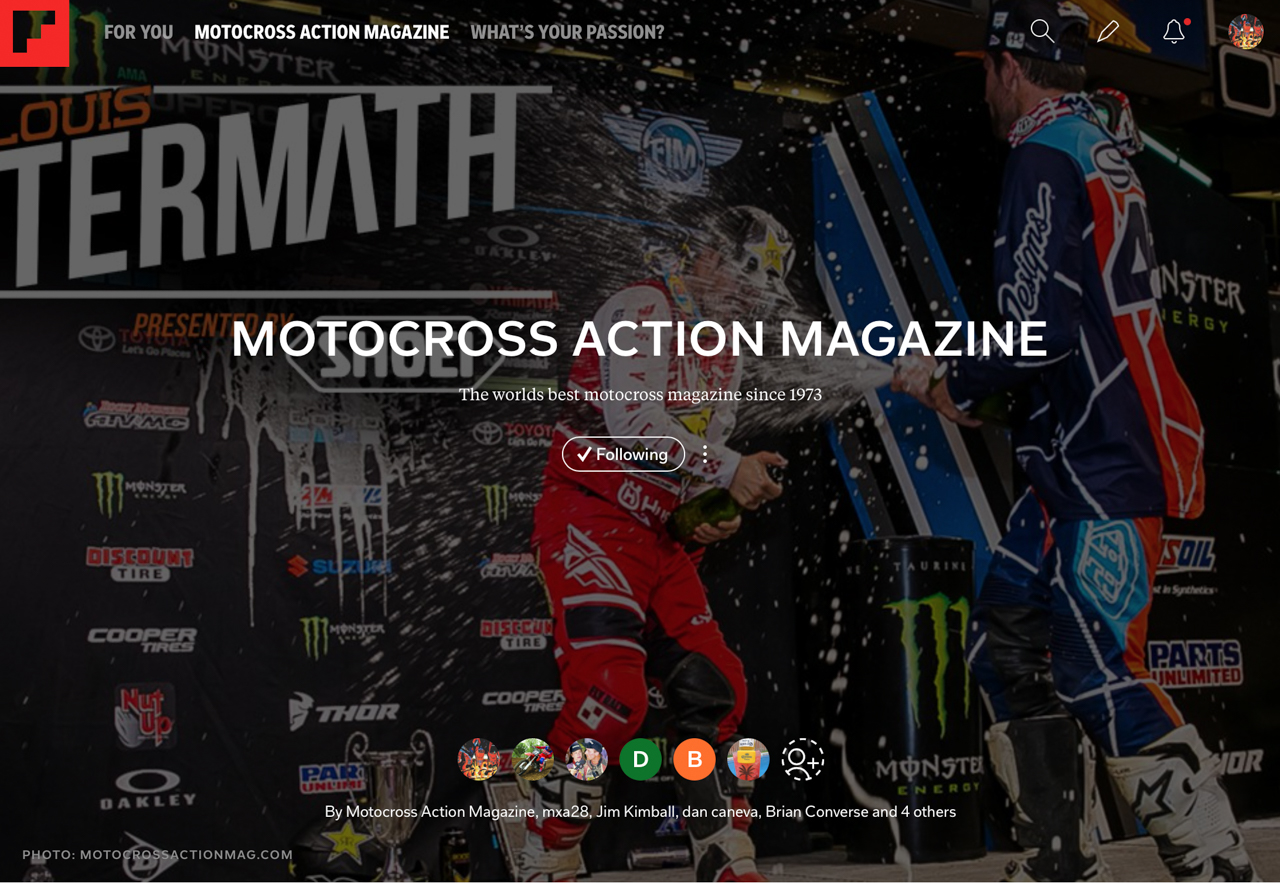 If you use Flipboard make sure to subscribe to the Motocross Action page for all the updates on our website. Click HERE to check out the page.
LOST BUT NOT FORGOTTEN | TREY CANARD'S 2010 GEICO HONDA CRF250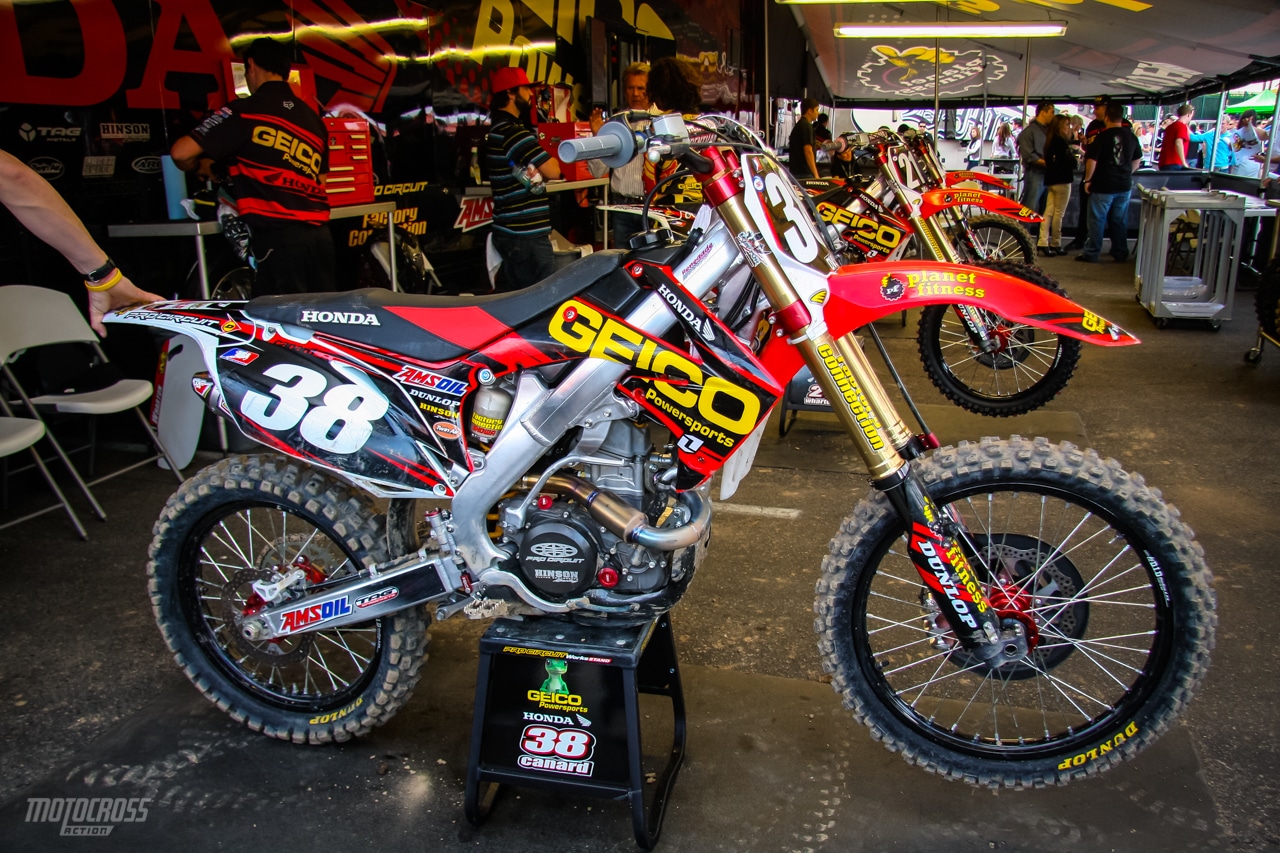 Trey Canard's 2010 Geico Honda CRF250. 
TALK MOTO WITH ON MXA'S FACEBOOK GROUP CHAT

We love everything moto and want to bring all moto junkies together into one place to share their two cents, ideas, photos, bike fixes, bike problems and much more. To check it out first you must need to or already have a Facebook account. If you don't, it isn't much work and you could even have an alias so nobody knows it is you. To join click HERE. After you request to join we will accept your request shortly after.
MXA YOUTUBE CHANNEL | HIT THAT SUBSCRIBE BUTTON
The MXA wrecking crew is everything moto related. Check out our MXA YouTube channel for bike reviews, Supercross coverage, rider interviews and much more. And don't forget to hit that subscribe button.
CLASSIC PHOTO
Do you remember when Ken Roczen rode for the Red Bull KTM team on the MXGP circuit and won the 250 World Championship? That's Stefan Everts talking with a young K-Roc in 2011.
---
MXA Moto Trivia answer: Josep Alonso on a Spanish -made Anvian 125.