MOTOCROSS ACTION MID-WEEK REPORT
#WHIPITWEDNESDAY
Rider: Chad Reed
Year: 2014
Bike: TwoTwo Motorsport KX450F
Race: Anaheim Supercross
FOUR-STROKE SPOTLIGHT | MATT WELLER'S CRF450 PROJECT BIKE

"I wanted to share my latest project bike with you, this one being a 2004 Honda CRF450. It is something completely different from my normal '90s two-stroke builds.
"I purchased the bike in several boxes from a friend who had started working on it and lost interest. My original idea for the build was going to be a Ricky Carmichael tribute. While surfing eBay I came across a set of blue side panels and rear fender, I immediately knew that I had to switch gears and build a '92 Peak Honda replica. The frame and swingarm were sent out to Curry Custom Coatings to have the powder coat stripped off. Curry Custom Coatings also coated the engine covers black to match the look of the '92 CR125 engine.
"KE3 Restorations Vapor Blasted the engine cases, cylinder, all brake components, hubs and the linkage to a better than new appearance. Bolt Motorcycle Hardware offers a complete engine bolt kit that made it very easy and affordable to assemble the engine with all new hardware. The engine was built using a Hot Rods stroker crankshaft, Vertex piston, and Hot Cams Stage 2 camshaft.

"I knew the graphics and seat cover would be a make or break deal for this build. Thankfully Unbounded Designs was able to recreate the graphics based on a few detailed pictures. CEET Racing who made the original seat covers agreed to make a one-off-seat cover, without those two companies, the overall look of this bike would not have been possible.
"I would like to thank everyone who helped make this build possible."–Matt Weller.
Curry Custom Coatings – Cerakote/Powder Coat
KE3 Restoration -Vapor Blasting
Bolt Motorcycle Hardware – Engine bolt kit
CEET Racing – Seat cover
Garvis Honda – OEM Honda parts
Photo's by Micah Thompson @gr82kr8
Editor's note: Please keep those submissions coming. If you would like your bike to be featured in the "Four-Stroke Spotlight," please email me at [email protected]. All I ask is that you give a breakdown of your bike and a detailed description of the build. Please also send a few photos of your steed. By submitting your bike for the "Four-Stroke Spotlight," you agree to release all ownership rights to the images and copy to MXA. 
EVER WONDER HOW THE OIL IN YOUR THUMBER ENGINE BREAKS DOWN?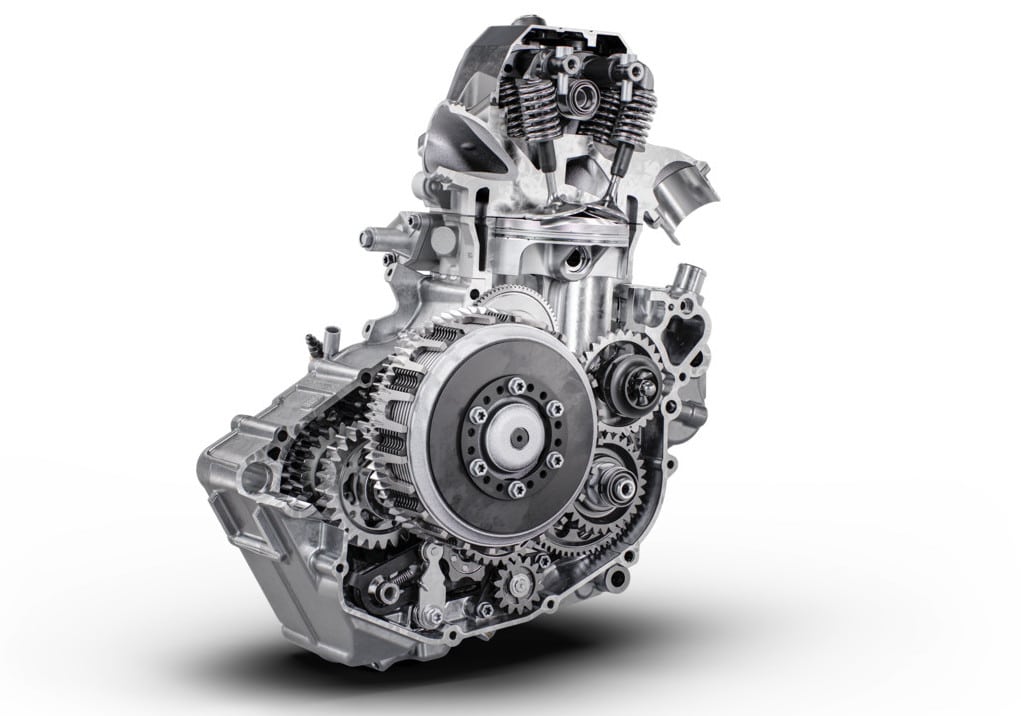 In a four-stroke engine, oil plays a critical role in lubricating moving parts, reducing friction, and protecting against wear and tear. Here is a brief explanation of how oil breaks down in a four-stroke engine:
Intake Stroke: During the intake stroke, the piston moves down, creating a vacuum that draws in a mixture of fuel and air. At the same time, the oil in the crankcase is splashed onto the cylinder walls, piston rings, and other moving parts, providing lubrication and reducing friction.
Compression Stroke: In the compression stroke, the piston moves up, compressing the fuel-air mixture. This compression generates heat, which can cause the oil to break down chemically and lose its lubricating properties.
Power Stroke: During the power stroke, the spark plug ignites the compressed fuel-air mixture, causing an explosion that drives the piston down. As the piston moves, it puts pressure on the oil film, which can shear and break down the oil further.
Exhaust Stroke: In the exhaust stroke, the piston moves up, pushing the exhaust gases out of the engine. At the same time, the oil that has been heated and sheared by the previous strokes begins to oxidize, forming sludge and varnish that can clog up the engine's passages and reduce performance.
Over time, the high temperatures and pressures inside the engine can cause the oil to break down further, leading to decreased performance, increased wear and tear, and even engine failure if left unchecked. That's why it's important to change your engine oil regularly and use the proper type and viscosity of oil for your engine.
FLASHBACK TO THE 2022 DAYTONA SUPERCROSS
THOR SPRING COLLECTION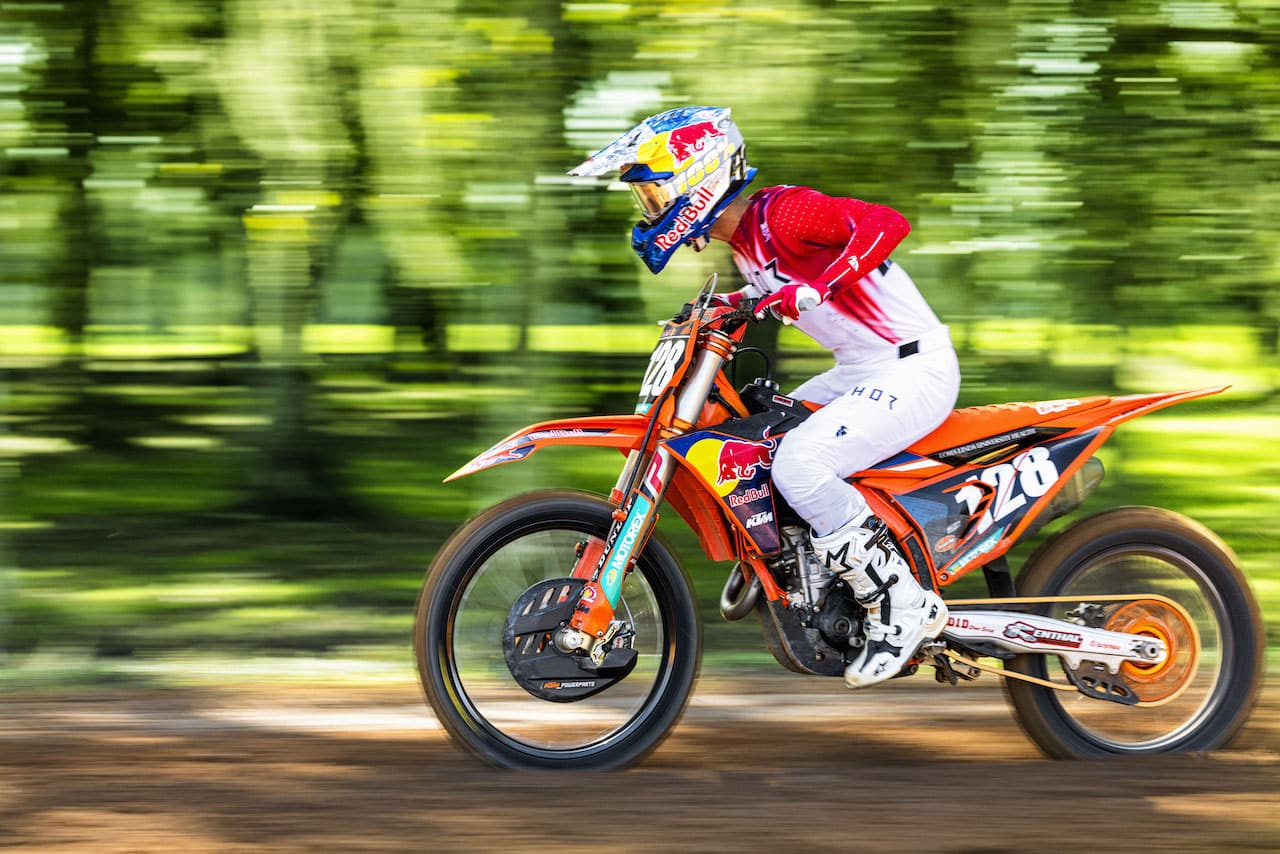 Thor Press Release: Boundaries, whether real or implied, limit our experiences. As riders, racers, and explorers, it is our duty to push past the boundaries and find new experiences. At THOR, our mission is to outfit all riders in that pursuit. For championship-proven performance on the track, look no further than our new Prime racewear and Sentinel LTD roost guards, a winning combination that ensures the best in lightweight, flexible, and breathable technology. For riders that are seeking the "edge of the map," our new Range collection is expertly crafted to ensure durability, comfort, and protection during long rides in all types of conditions. Whatever boundaries you are looking to break, know that we are Built for This.
THOR SENTINEL LTD AND SENTINEL LTD RACE ROOST GUARD
In the heat of battle, roost deflection is the name of the game, and our new Sentinel LTD Roost Guard is all about Player One. This new low-profile and lightweight design features plentiful ventilation for maximum airflow, a molded comfort liner, and dynamic adjustability at the shoulders and waistline for a secure, tailored fit. Designed to be worn either under or over the jersey, the Sentinel LTD looks just as good as it performs.
THOR PRIME RACEWEAR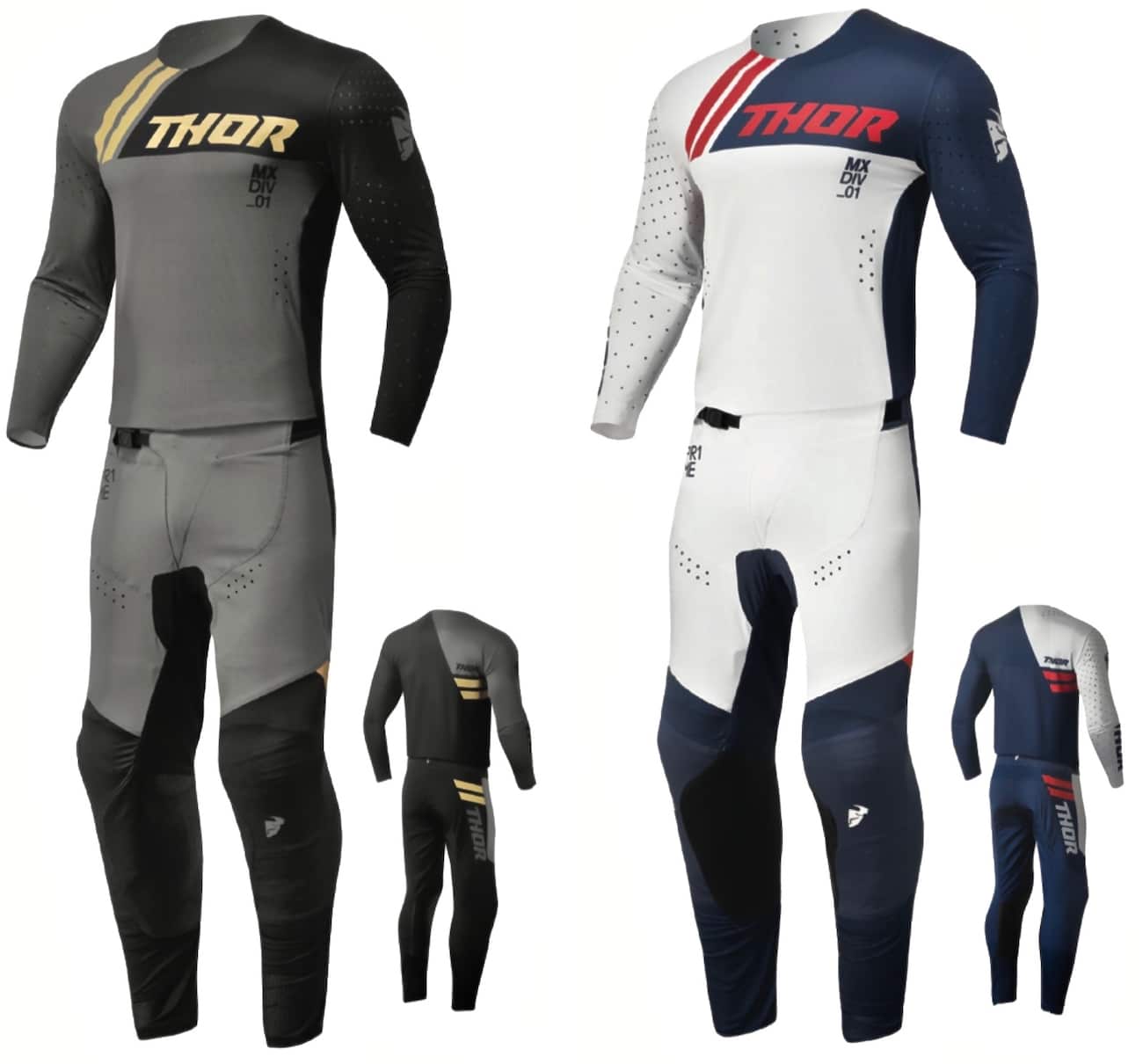 Prime racewear has served at the forefront of Motocross and Supercross around the globe since 2014 and shows no signs of slowing down. After thousands of test hours and feedback from our elite athletes, we have elevated the construction and flexibility of the Prime Collection.
THOR RANGE OFF-ROAD COLLECTION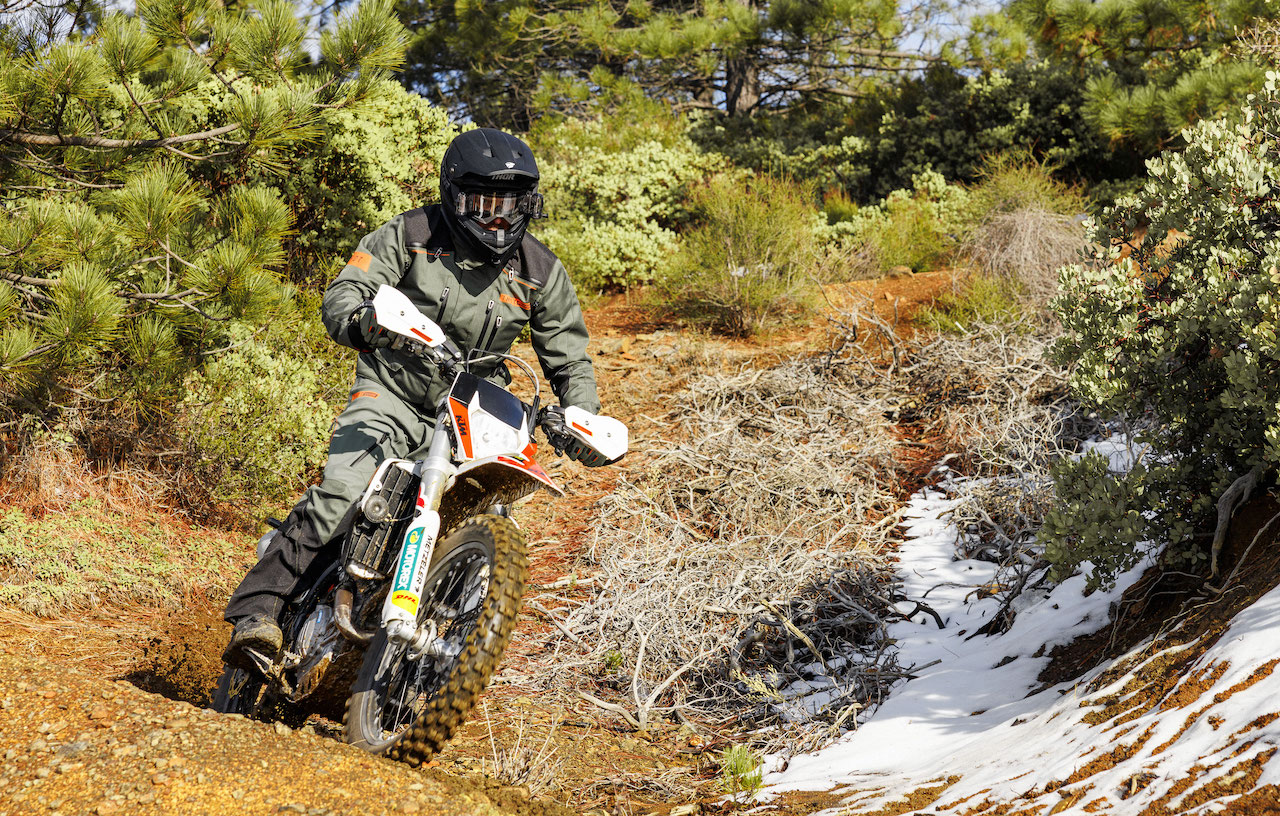 When your day-to-day life revolves around the ride, it is important to remove all limitations. Whether for commuting or pure adventure, our all-new Range collection has been built from the pegs up to ensure that your ride continues beyond the expected, year-round. From the all-day comfort of our flexible Dura-Motion material to internal and external waterproofing ng, quilted thermal liners, strategic ventilation system, and D3O® impact padding throughout, Range truly does push long-ride performance beyond expectation
MOTO | TRIVIA 
Name the rider and the year of the photo. Answer at the bottom of the page.
THE 8TH ANNUAL THOR PRO OPEN WILL BE THURSDAY NIGHT MARCH 2, 2023 AT TAMPA MX
JUSTIN BRAYTON TO BECOME FIRST GRAND MARSHAL IN DAYTONA SUPERCROSS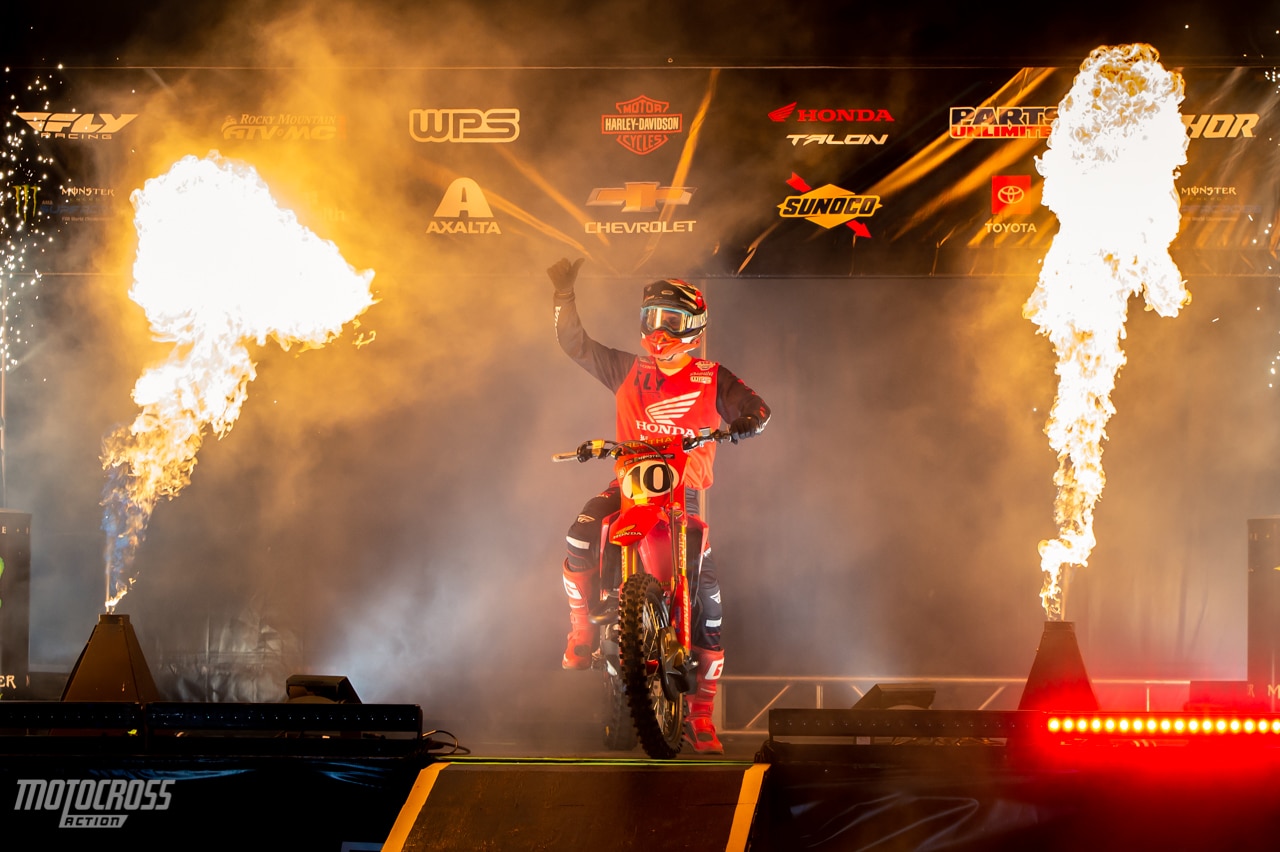 A new tradition will begin at Daytona International Speedway on Saturday night as Justin Brayton will become the first grand marshal in DAYTONA Supercross history for the March 4th event, the track announced today.
DAYTONA Supercross is the longest continuous Supercross race in America, dating back to 1971, but has never had a grand marshal to kick off the race. In what is already one of the most electric pre-race ceremonies in sports, Brayton will give the command to drop the gate following the world-class pyrotechnics and dazzling lights show.
Prior to the ceremonies, Brayton will also sign autographs and participate in track walks – giving fans in attendance the opportunity to meet and celebrate with the grand marshal.
"The grand marshal position is one of the most celebrated in motorsports at DIS and it's time we bring that tradition to DAYTONA Supercross," said Daytona International Speedway President Frank Kelleher. "Justin's Supercross story is deeply rooted at Daytona through his emotional victory in 2018 and we can't wait to have him kick off the biggest race on the Monster Energy AMA Supercross schedule."
Brayton is a two-time Australian Supercross Championships SX1 champion (2018, 2019) and tallied his lone Monster Energy AMA Supercross victory at Daytona in 2018. He retired from full-time racing following the 2022 season.
"I'm very excited to be the first grand marshal for DAYTONA Supercross, it's an absolute honor," said Brayton. "Daytona has always been a special place for me to race because of the history at the iconic speedway, but after winning in 2018 and becoming the oldest racer in Supercross history to win, it's become extra special. That day is one I'll never forget and Daytona will always be a place I'll cherish forever!"
LOST BUT NOT FORGOTTEN | DAVI MILLSAPS' 2013 ROCKSTAR SUZUKI RM-Z450
MXA QUOTE OF THE WEEK: JUSTIN BARCIA ON ARLINGTON SUPERCROSS
"It was a disappointing night. I rode really good in the first race. The second race was a bit average, and in the third race, I was near the front of the pack, and just had one big mistake. I just lost it, had the crash, and went over the berm. Man, our speed is so good, and the bike's so good. My starts were solid tonight, so there are a lot of positives, but I need to be better."
GET MXA AND DIRT BIKE SUBSCRIPTION AND SAVE MONEY—NOT TO MENTION THE $50 ROCKY MOUNTAIN E-GIFT CARD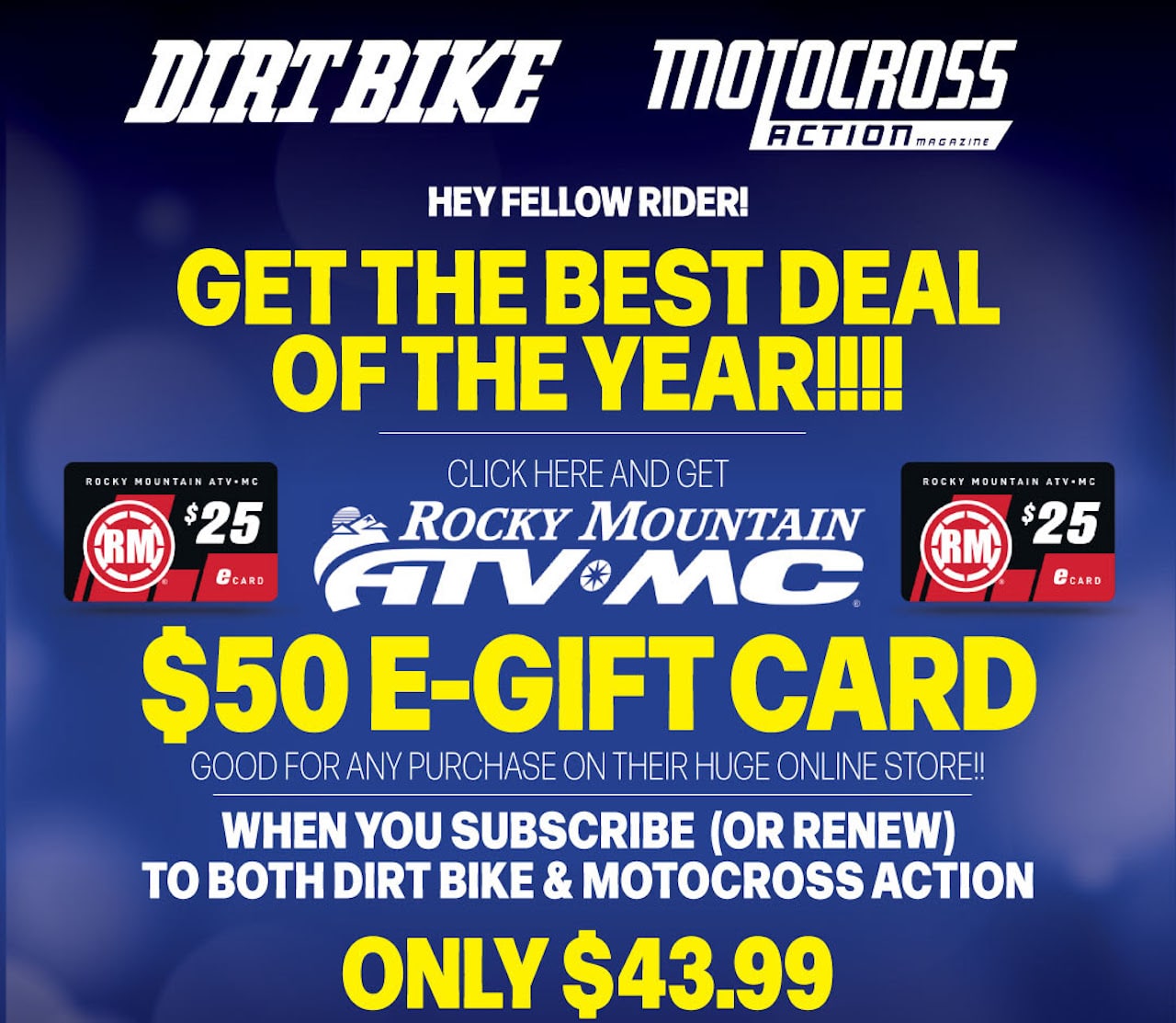 You can't afford not to subscribe, because when you order a subscription, Rocky Mountain ATV/MC sends you a $25 gift credit to use on anything you want from their massive selection. Plus, subscribers to MXA can also choose to get the digital mag on their iPhone, iPad, Kindle or Android by going to the Apple Store, Amazon or Google Play or in a digital version. Even better, you can subscribe to Motocross Action and Dirt Bike for one low price and get a $50 E-Gift card—plus you get the awesome print edition delivered to your house by a uniformed employee of the U.S. Government. Do we have to mention the $25 Rocky Mountain ATV/MC gift card again? That gift means that your subscription balances out as free, free, free! You can't lose on this deal? Call (800) 767-0345 or Click Here
MXA YOUTUBE CHANNEL | HIT THAT SUBSCRIBE BUTTON
The MXA wrecking crew is everything moto related. Check out our MXA YouTube channel for bike reviews, Supercross coverage, rider interviews and much more. And don't forget to hit that subscribe button.
2023 INSIDE THE PRO BIKES 
CLASSIC MXA PHOTO
Ken Roczen back in 2010 during the Glen Helen USGP back when he was still racing the MXGP circuit.
---
Moto Trivia answer: Zach Osborne back in 2010 when he raced the MXGP series over in Europe.