MOTOCROSS ACTION MID-WEEK REPORT
#WHIPITWEDNESDAY
Rider: Justin Barcia
Bike: 2023 GasGas MC450F
Race: 2023 Daytona Supercross
TWO-STROKE SPOTLIGHT: DENNIS REDDING'S 1987 CR500
"I have attached some photos of my "daily driver" 1987 CR500. I run a FMF Gnarly pipe and power core silencer, Excel wheels and powder coated hubs. The suspension is Race Tech gold valves in the rear with an Eibach spring. Front forks are either rebuilt stock with correct springs or I alternate to 2007 Pro Circuit A kit, although the stock stuff is more compliant." –Dennis Redding.
Editors Note: Please keep those submissions coming. If you would like your bike to be featured in the "Two-Stroke Spotlight," please email me at [email protected]. All I ask is that you give a breakdown of your bike and a detailed description of the build. Please also send a few photos of your steed. By submitting your bike for the "Two-Stroke Spotlight," you agree to release all ownership rights to the images and copy to MXA.
MXA | MOTO | TRIVIA
Who is this rider? Answer at the bottom of the page.
2023 INSIDE THE PRO BIKES 
CHECK OUT THE 2023 FXR CATALOG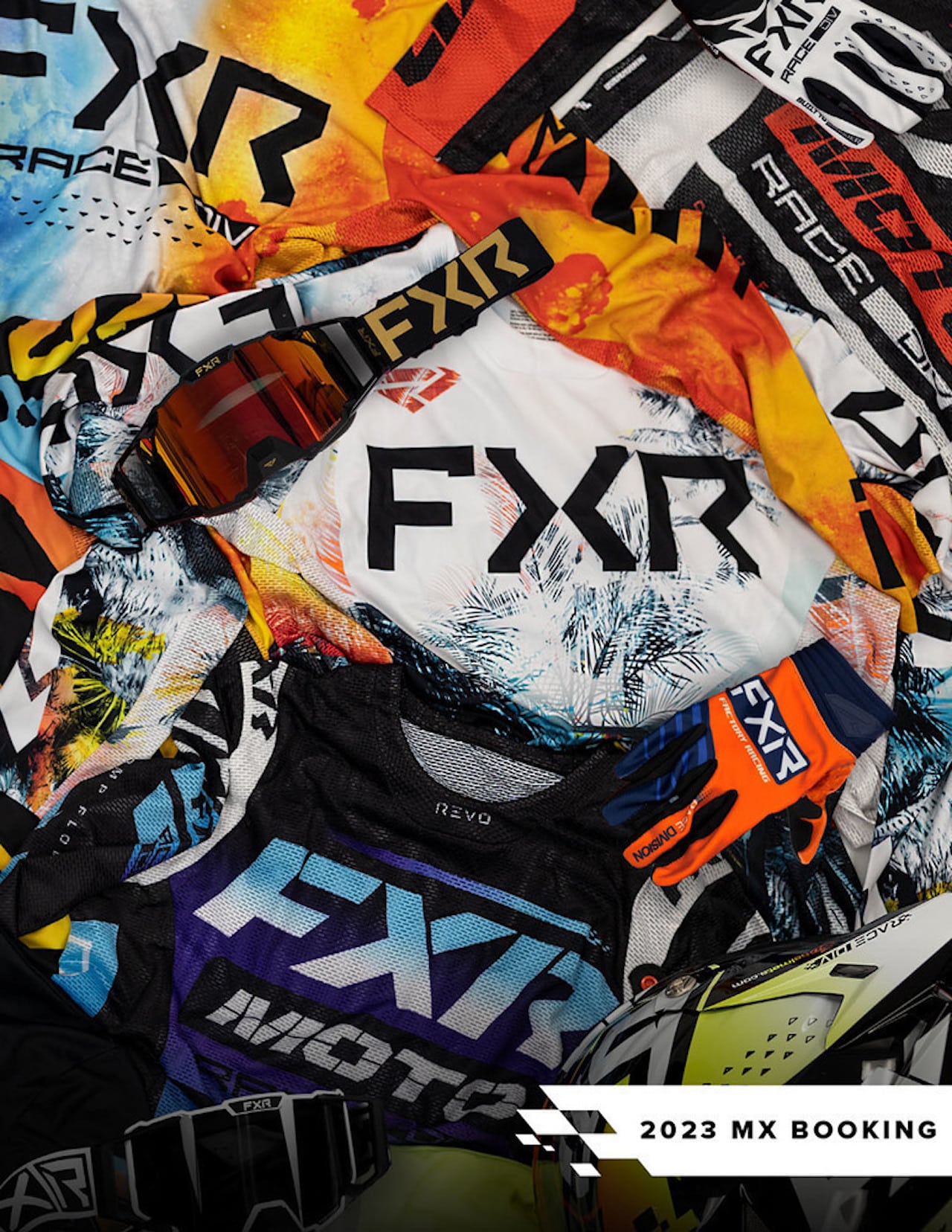 To check out the 2023 FXR line CLICK HERE.
QUOTE OF THE WEEK // ELI TOMAC ON HIS 7TH DAYTONA WIN
"It was an excellent night of racing for us. Daytona literally just feels like home to me. Every time the lights come on here, I just basically become one with the track. We went to battle again with Cooper (Webb) there in the main event.  A lot of lines were changing throughout the race. Then at one point, we even made contact and then I finally got into the lead and just felt really good on the motorcycle. This was one of the best times that I've felt on a motorcycle racing here, so that was awesome. It's pretty crazy to be tied with the NASCAR Champion, Richard Petty, with seven wins here. That's a cool thing, and I'm just thankful for everything."
IF YOU MISSED ANY DAYTONA SUPERCROSS NEWS WE HAVE YOU COVERED
Click here for more Daytona coverage than you can handle. 

MXA PRODUCT SPOTLIGHT: FOUR NEW MXA TRUCKER HATS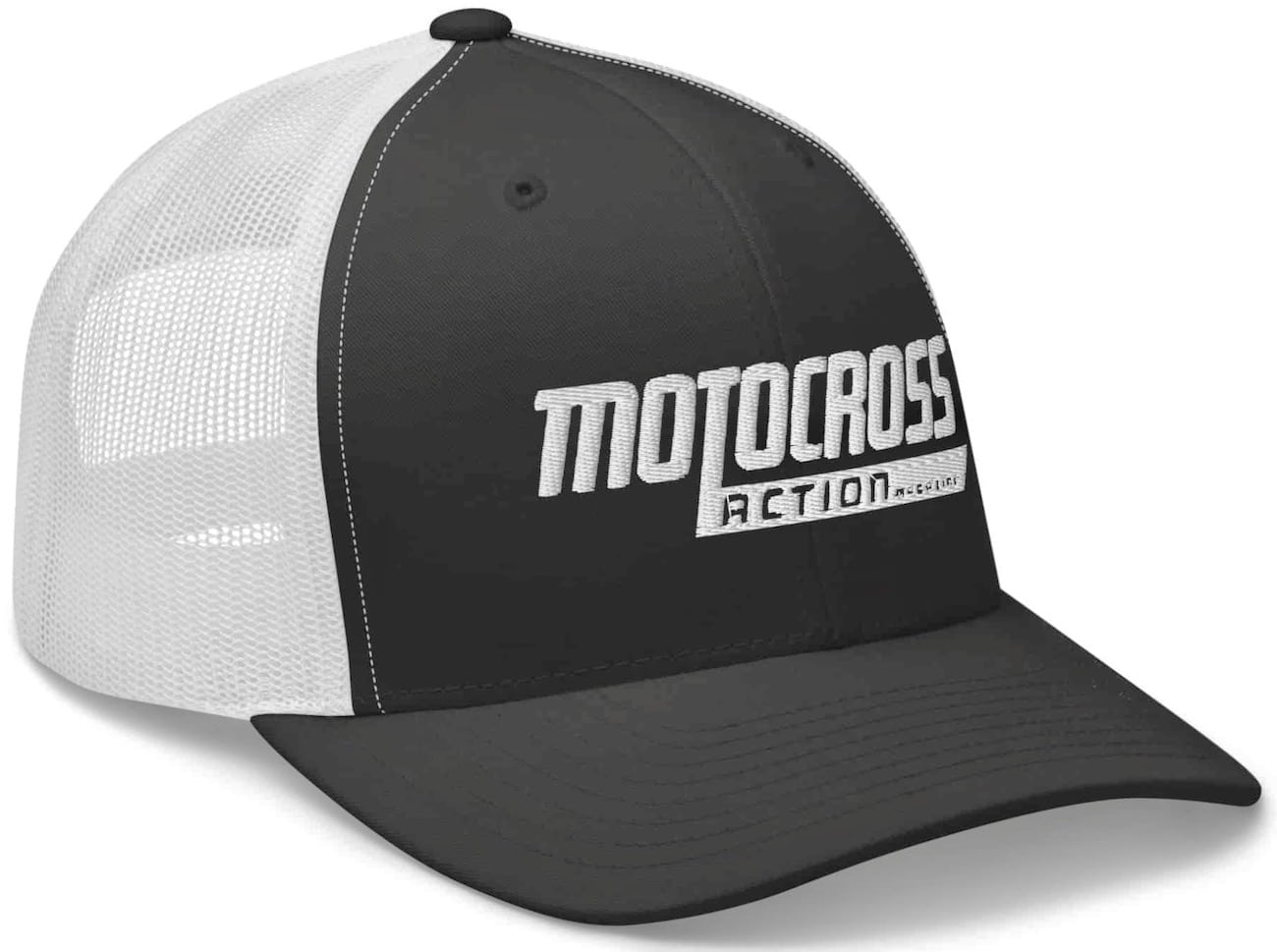 MOTOCROSS ACTION RETRO TRUCK HAT (BLACK/WHITE)—$25.00
MOTOCROSS ACTION RETRO TRUCK HAT (BROWN/KHAKI)—$25.00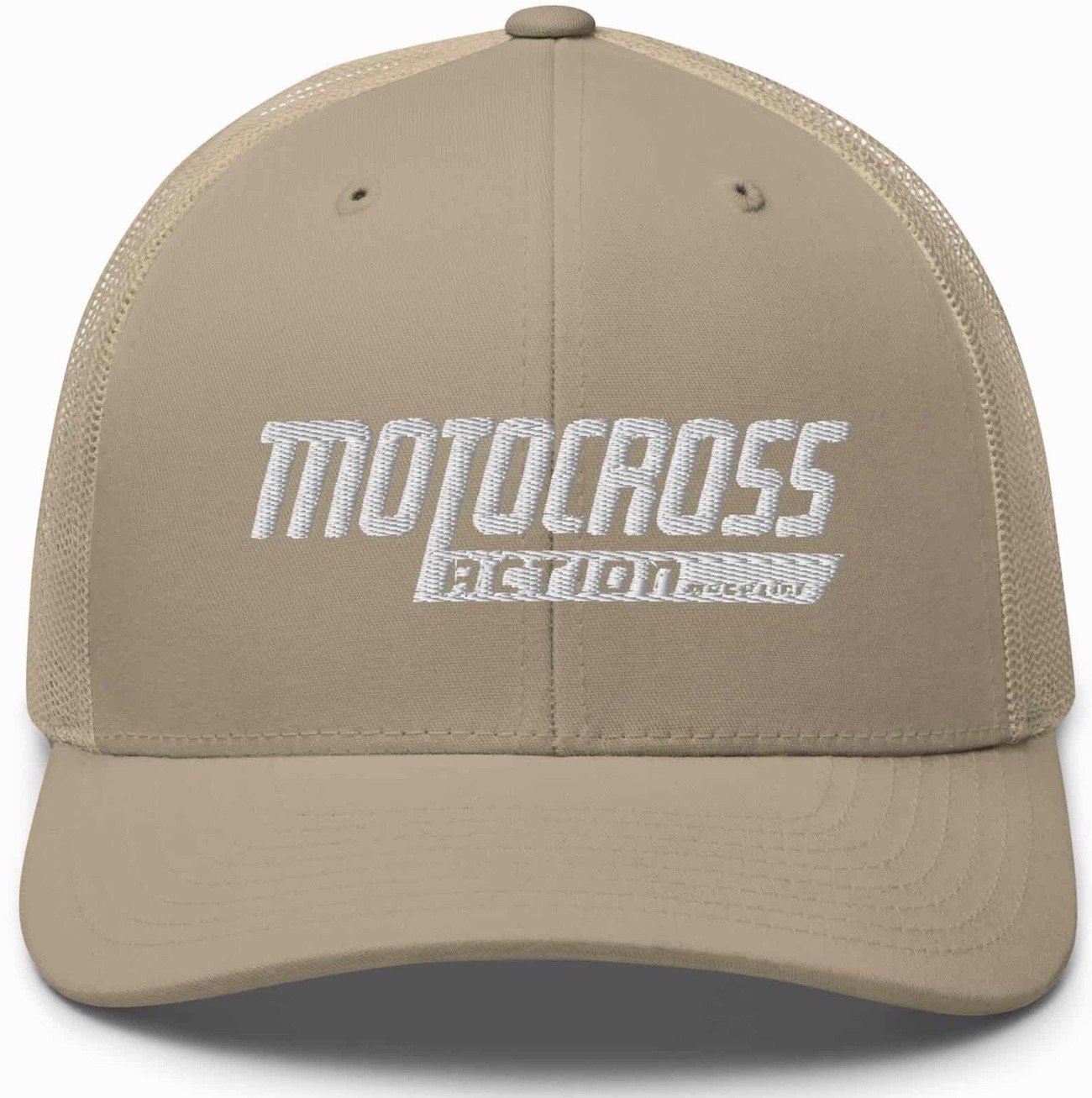 MOTOCROSS ACTION RETRO TRUCK HAT (KHAKI)—$25.00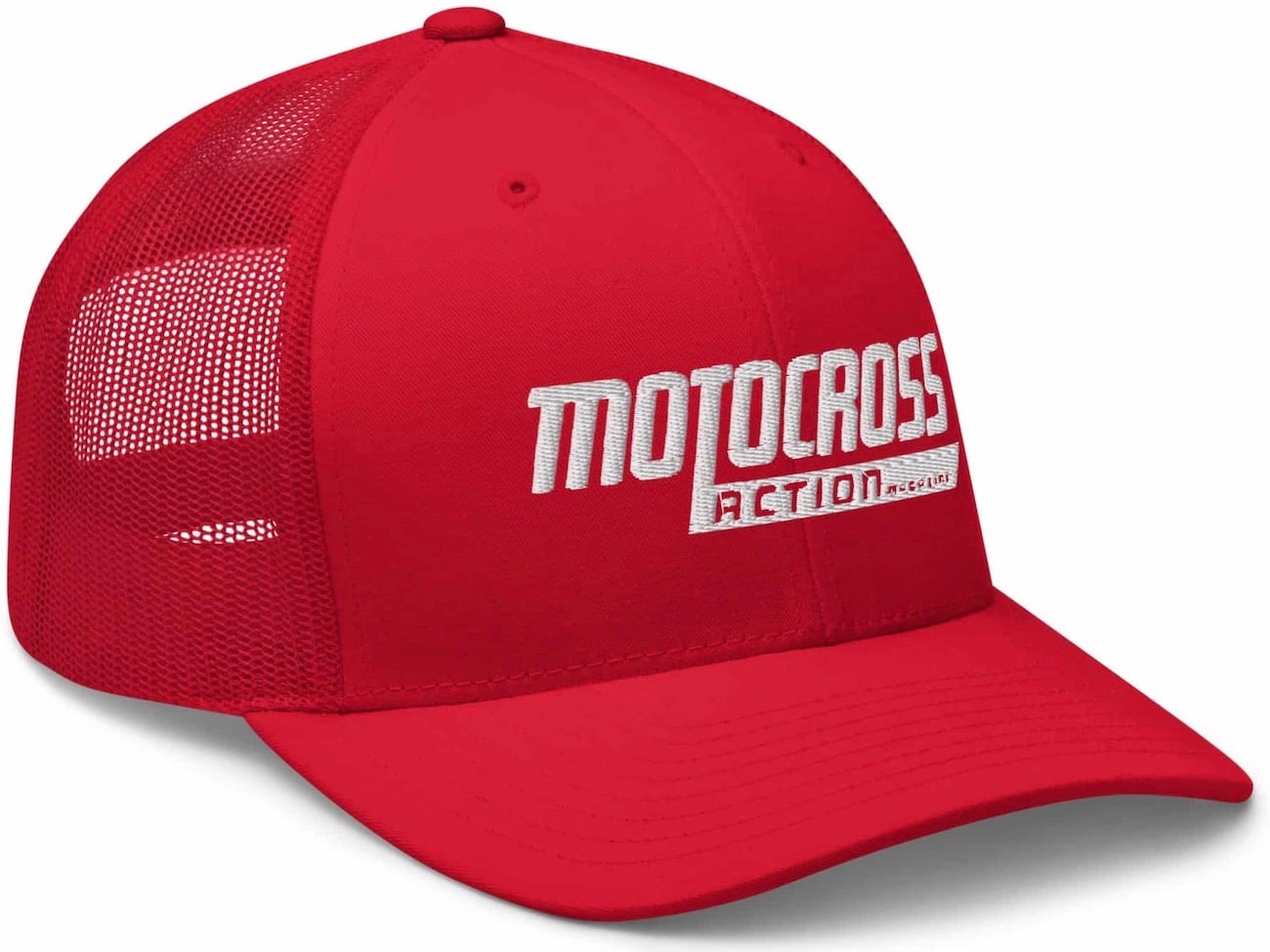 MOTOCROSS ACTION RETRO TRUCK HAT (RED)—$25.00 To see more hats or to order Click Here
MXPERTS: HOW TIGHT TO TIGHTENNuts are designed to be taken on and off, so you should expect nuts to come off on their own accord occasionally.
Dear MXperts,
The rearmost nut on my KTM 150SX shock linkage fell off. This is not the first time this has happened to me. I lost the exact same nut two years ago on my 350SXF. What am I doing wrong?
Obviously, you are not tightening the rearmost linkage nut enough. But, we sympathize with you because we have also lost the rearmost shock linkage nut often enough that now we carry a spare nut with us to every race. Luckily, we have never had the bolt itself walk out of the linkage when the nut falls off. Have you been using a torque wrench when you tighten the shock linkage nuts? They require 59 pound-foot of torque. We check this nut along with the head stay bolts, chain adjuster bolts, top shock mount and shift lever bolt as part of our pre-race checklist.
When a nut or bolt is properly tightened, the bolt itself is actually stretched to the point where its threads act like rigid springs that pull the mating surfaces of the bolt and nut together. This is why a torque wrench is important—because too much torque can cause the bolt to break, but not enough torque will allow the nut to spin. The size of the bolt/nut combo is the determining factor in how much torque should be applied. The KTM shock linkage bolts are 14mm in diameter. As a rule, larger nuts require more torque, but torque can be tricky. You would think that your bike's 25mm rear axle would require more torque than your 14mm shock linkage bolts, but both use the same 59 pound-foot of torque.
FIM E-XPLORER WORLD CUP // WHAT DOES THAT MEAN
LOST BUT NOT FORGOTTEN | JAMES STEWART'S 2016 FACTORY SUZUKI RM-Z450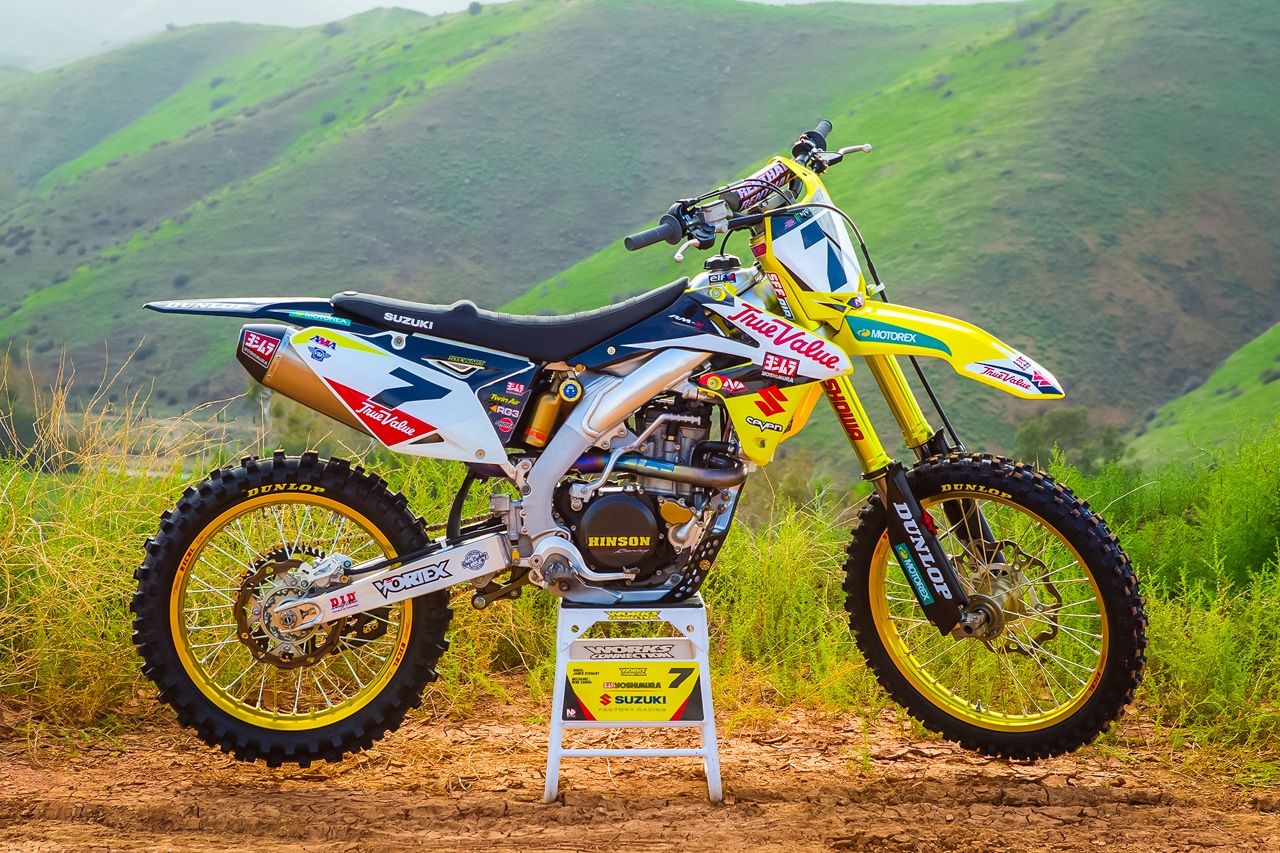 PASHA TO PAY $17,000 AT THE 2023 WORLD TWO-STROKE CHAMPIONSHIP ON APRIL 8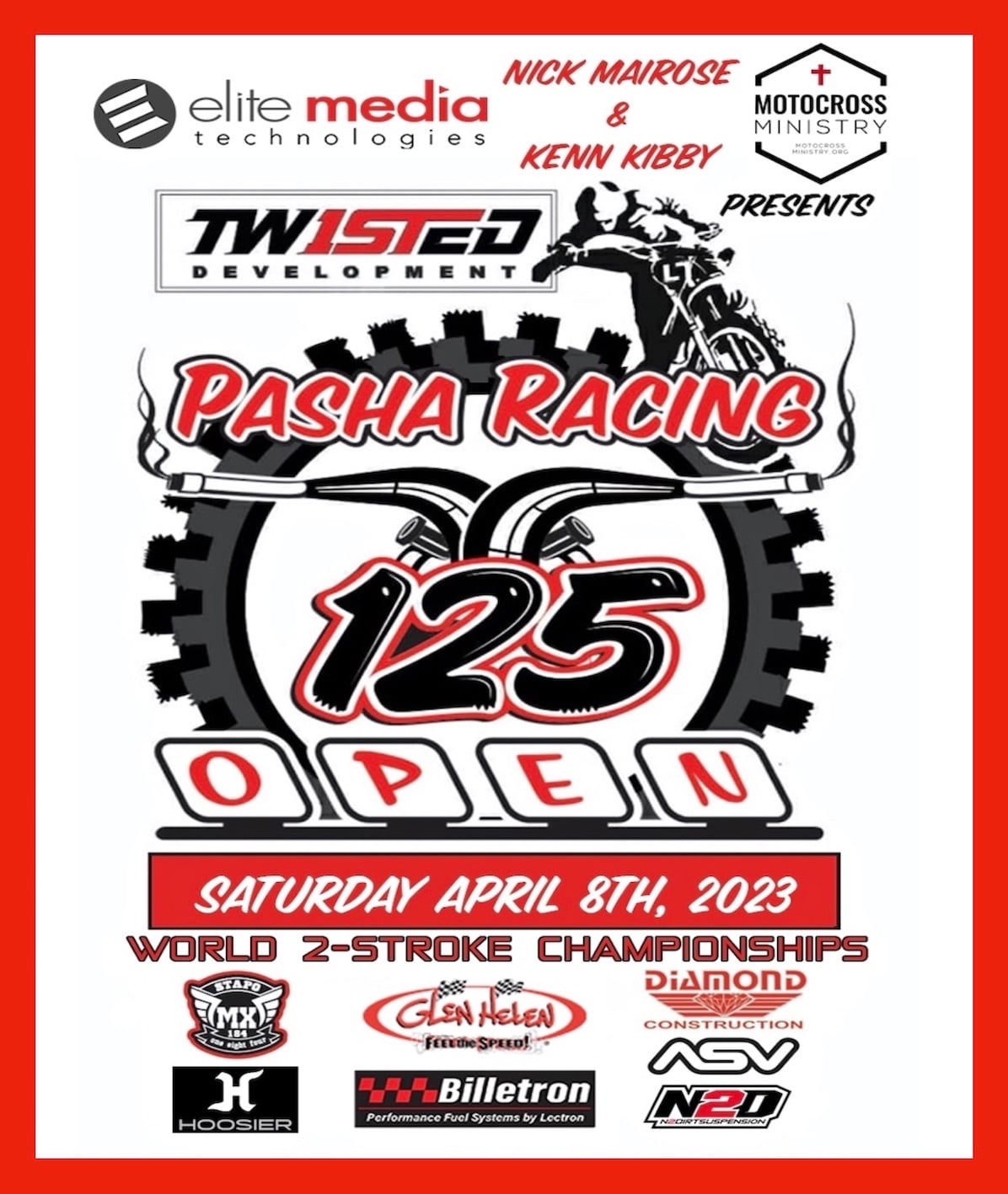 GET MXA AND DIRT BIKE SUBSCRIPTION AND SAVE MONEY—NOT TO MENTION THE $50 ROCKY MOUNTAIN E-GIFT CARD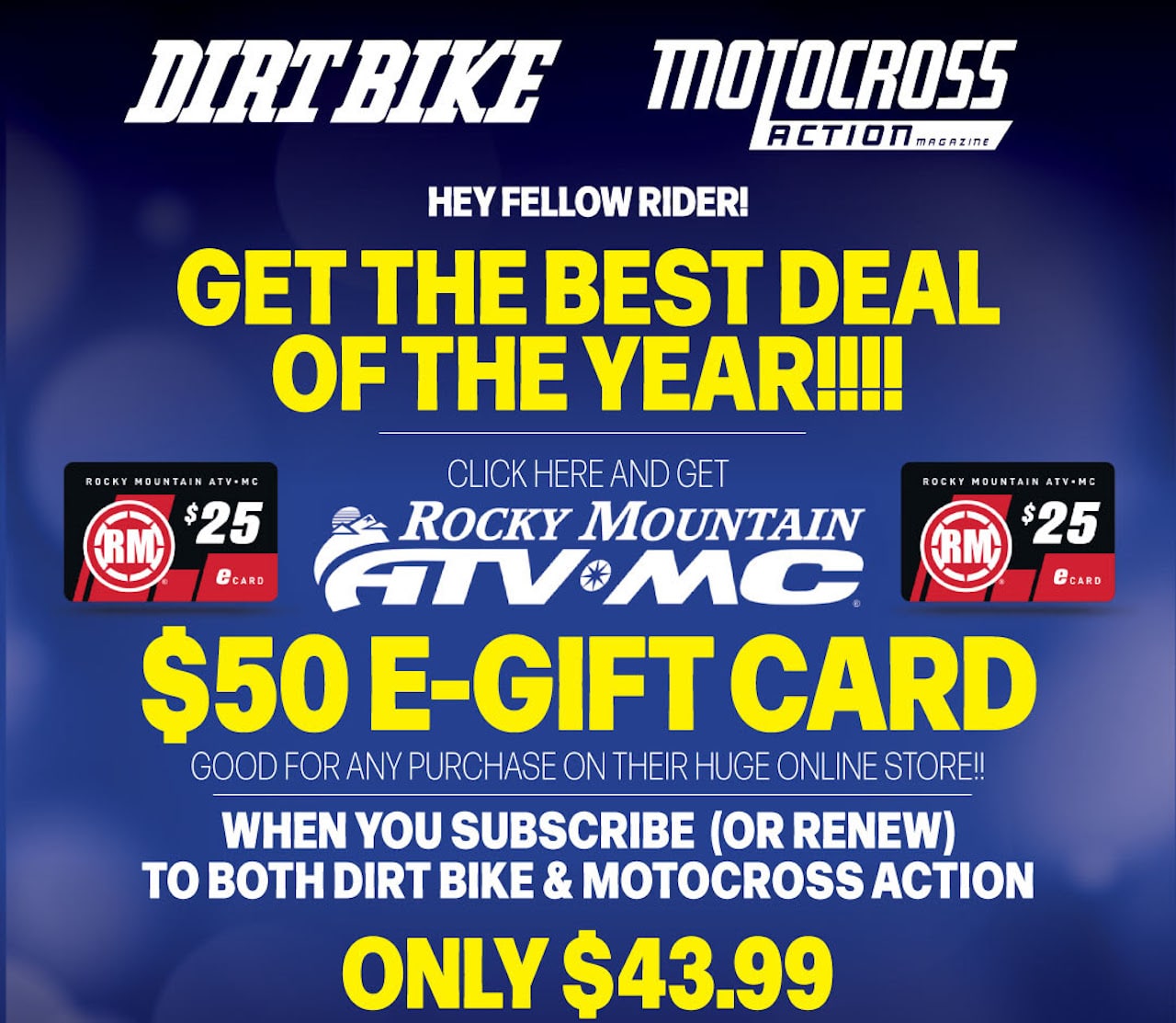 You can't afford not to subscribe, because when you order a subscription, Rocky Mountain ATV/MC sends you a $25 gift credit to use on anything you want from their massive selection. Plus, subscribers to MXA can also choose to get the digital mag on their iPhone, iPad, Kindle or Android by going to the Apple Store, Amazon or Google Play or in a digital version. Even better, you can subscribe to Motocross Action and Dirt Bike for one low price and get a $50 E-Gift card—plus you get the awesome print edition delivered to your house by a uniformed employee of the U.S. Government. Do we have to mention the $25 Rocky Mountain ATV/MC gift card again? That gift means that your subscription balances out as free, free, free! You can't lose on this deal? Call (800) 767-0345 or Click Here
MXA YOUTUBE CHANNEL | HIT THAT SUBSCRIBE BUTTON
The MXA wrecking crew is everything moto related. Check out our MXA YouTube channel for bike reviews, Supercross coverage, rider interviews and much more. And don't forget to hit that subscribe button.
CLASSIC MOTOCROSS PHOTO
Christophe Pourcel during his Pro Circuit KX250F days dropping off of REM's Mt. Whitney hill during the Glen Helen National.
---
Moto Trivia answer: Mark Barnett.