MOTOCROSS ACTION MID-WEEK REPORT
#WHIPITWEDNESDAY


Rider: Justin Barcia
Race: 2023 Detroit Supercross
Photog: Brian Converse
TWO-STROKE TUESDAY: STEVEN JENKINS' SUPER EVO HONDA CR500
LOST BUT NOT FORGOTTEN | Mike Kiedroski's factory 1991 Kawasaki KX125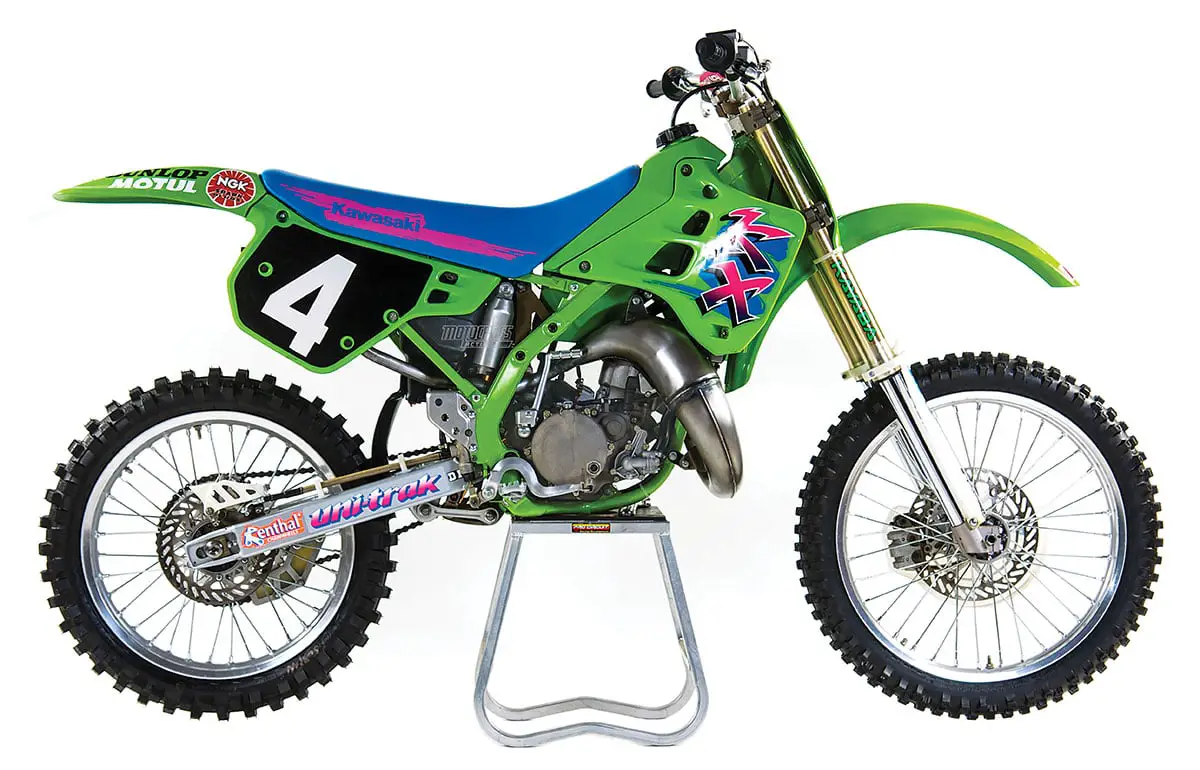 MXA'S 2023 450 FOUR-STROKE SHOOTOUT

MXA'S 2023 250 FOUR-STROKE SHOOTOUT
MXA'S 2023 125 TWO-STROKE SHOOTOUT

MXA MOTO | TRIVIA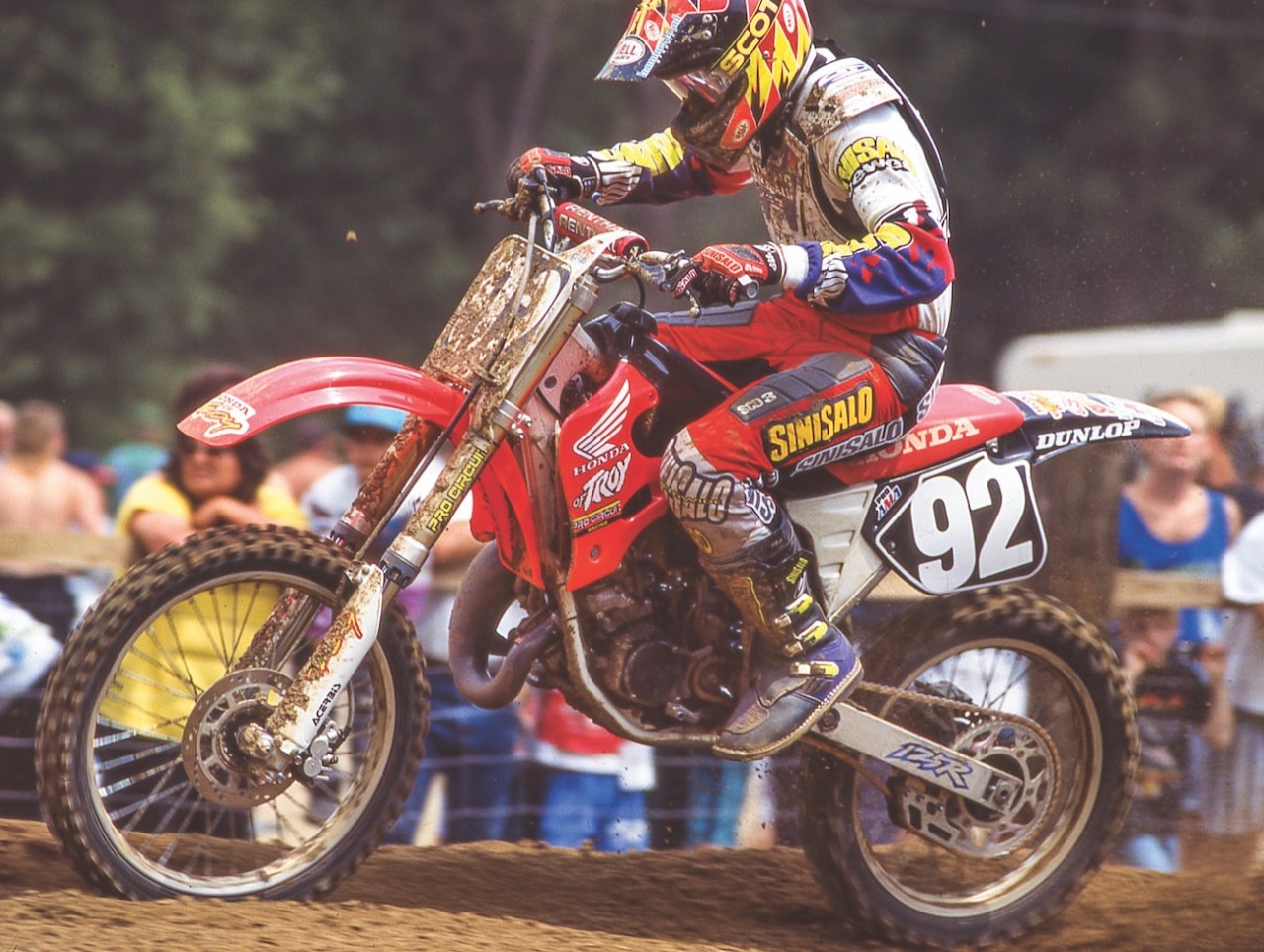 Who is this rider and what year was it taken? Answer at the bottom of the page.
MOTO TIP OF THE WEEK // NEWEST RIDING TECHNIQUE FAD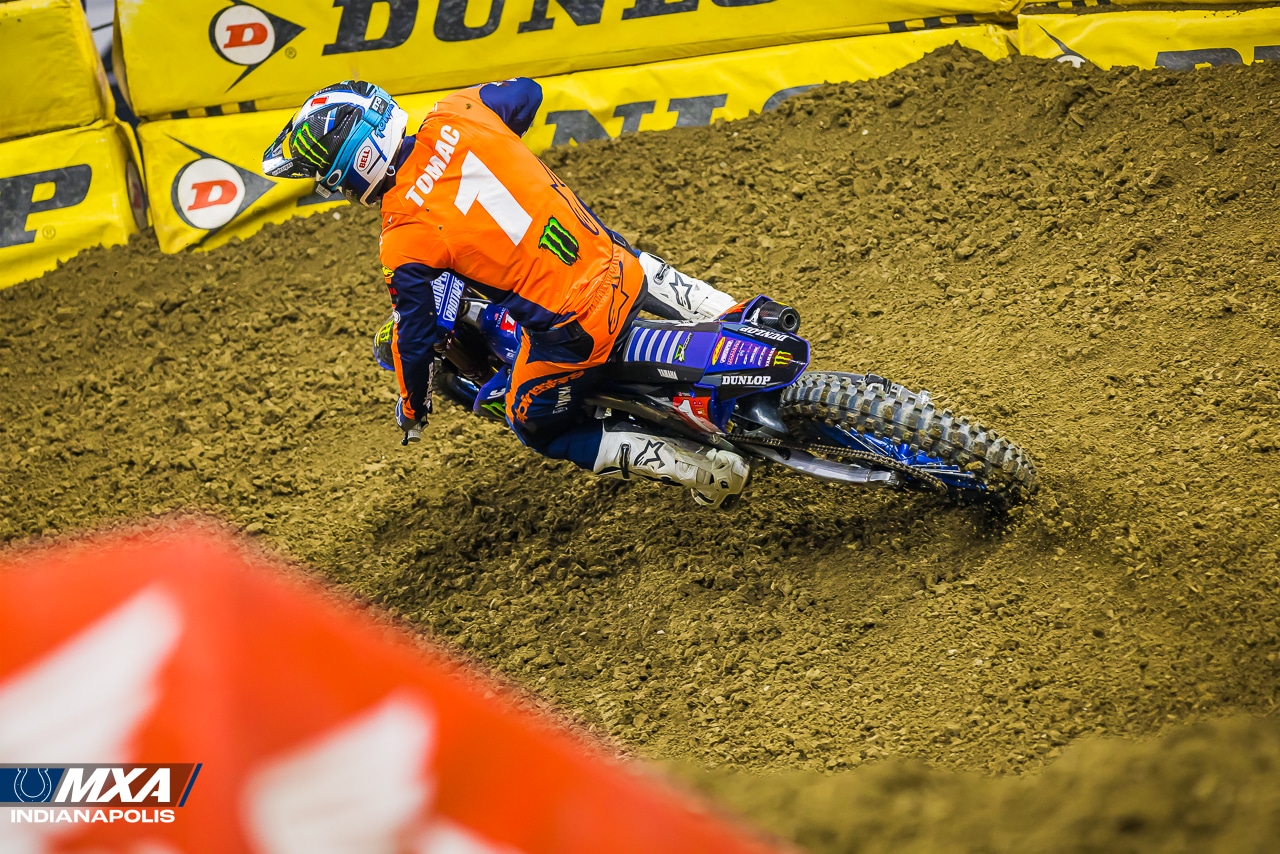 MOTO TIP: The most popular new riding technique in the motocross world right now is to keep your feet on the pegs all the way through the corners. This doesn't mean that you stand the whole time; it simply means that you leave both feet on the pegs all the way through the turn. Even in Supercross, top Pros are able to keep both feet on the pegs, especially to stay balanced coming out of a turn into a whoop section.
MXA Old School logo Men's premium heavyweight tee.
QUOTE OF THE WEEK //HUNTER LAWRENCE ON MAINTAINING HIS HEALTH WITH ALL THE TRAVEL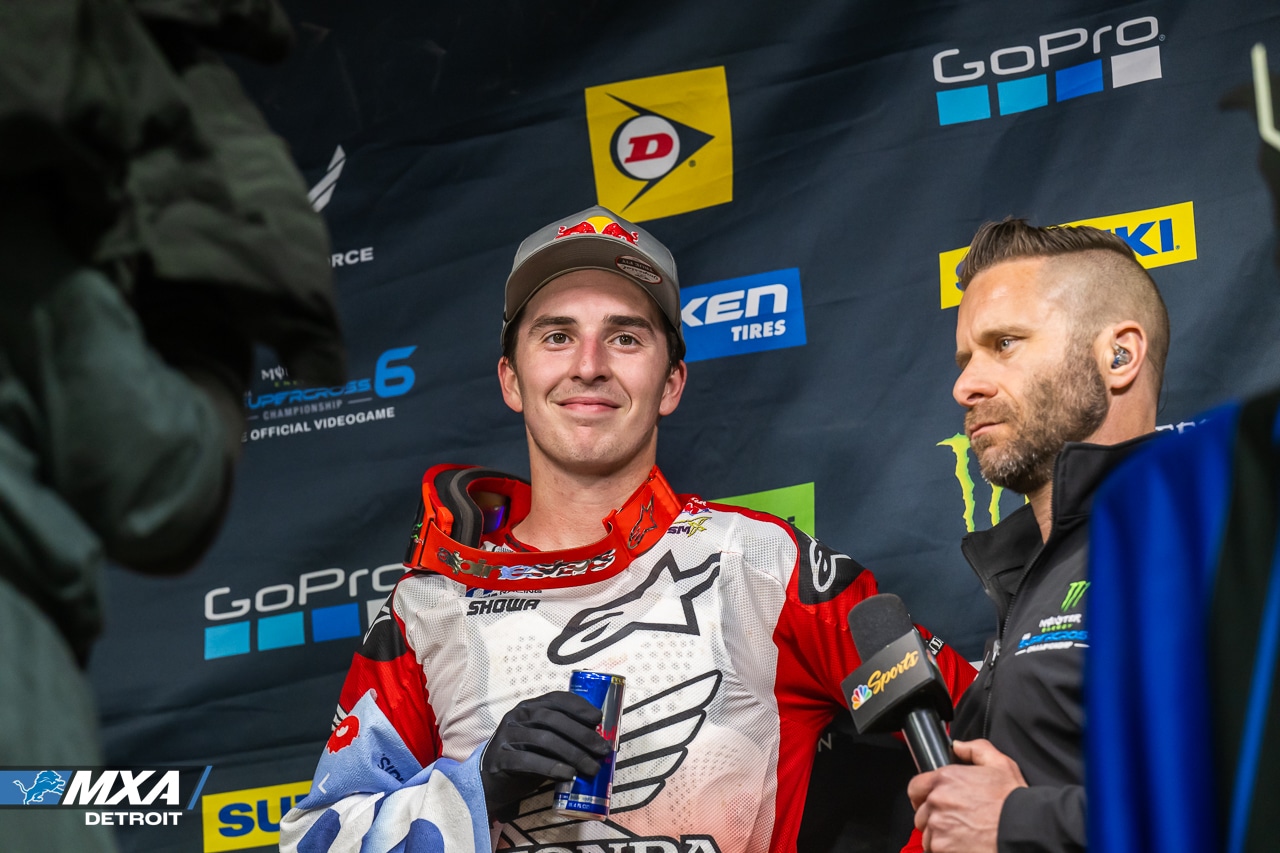 It is very difficult. After the main event, I always get a runny nose for some reason. I don't know why, at first you think "oh no, I am getting sick." But that is why diet and nutrition are so important.
TESTED // 2023 HUSKY FC450 ROCKSTAR EDITION

MXA MINI TEST: BLUR B-60 MAGNETIC GOGGLES
The new B-60 goggle comes with a hard-shell goggle case, mirrored lens, magnetic lens system and an outrigger lens lock. Triple-layer foam is used to boost comfort and keep sweat out of your eyes.
VERDICT: The B-60 has one of the best lens-changing systems we've seen. The lens snaps in and out easily and doesn't pop out by accident, thanks to outrigger locks on both sides. Plus, there are plenty of foam vents on the frame to help reduce sweat splash on the inner lens.
DIGITS: $99.99—www.bluroptics.com.
PASHA TO PAY $17,000 AT THE 2023 WORLD TWO-STROKE CHAMPIONSHIP ON APRIL 8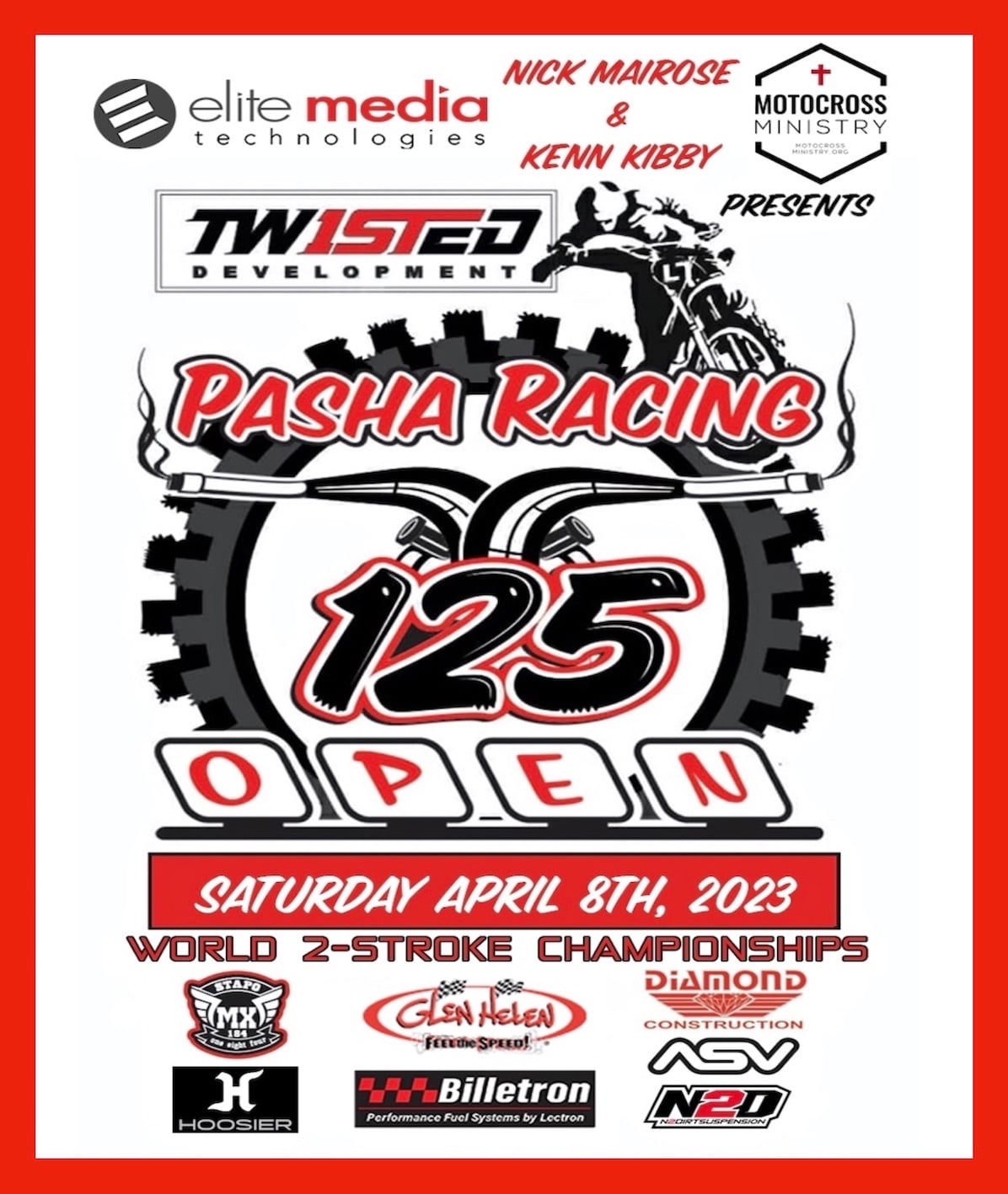 GET MXA AND DIRT BIKE SUBSCRIPTION AND SAVE MONEY—NOT TO MENTION THE $50 ROCKY MOUNTAIN E-GIFT CARD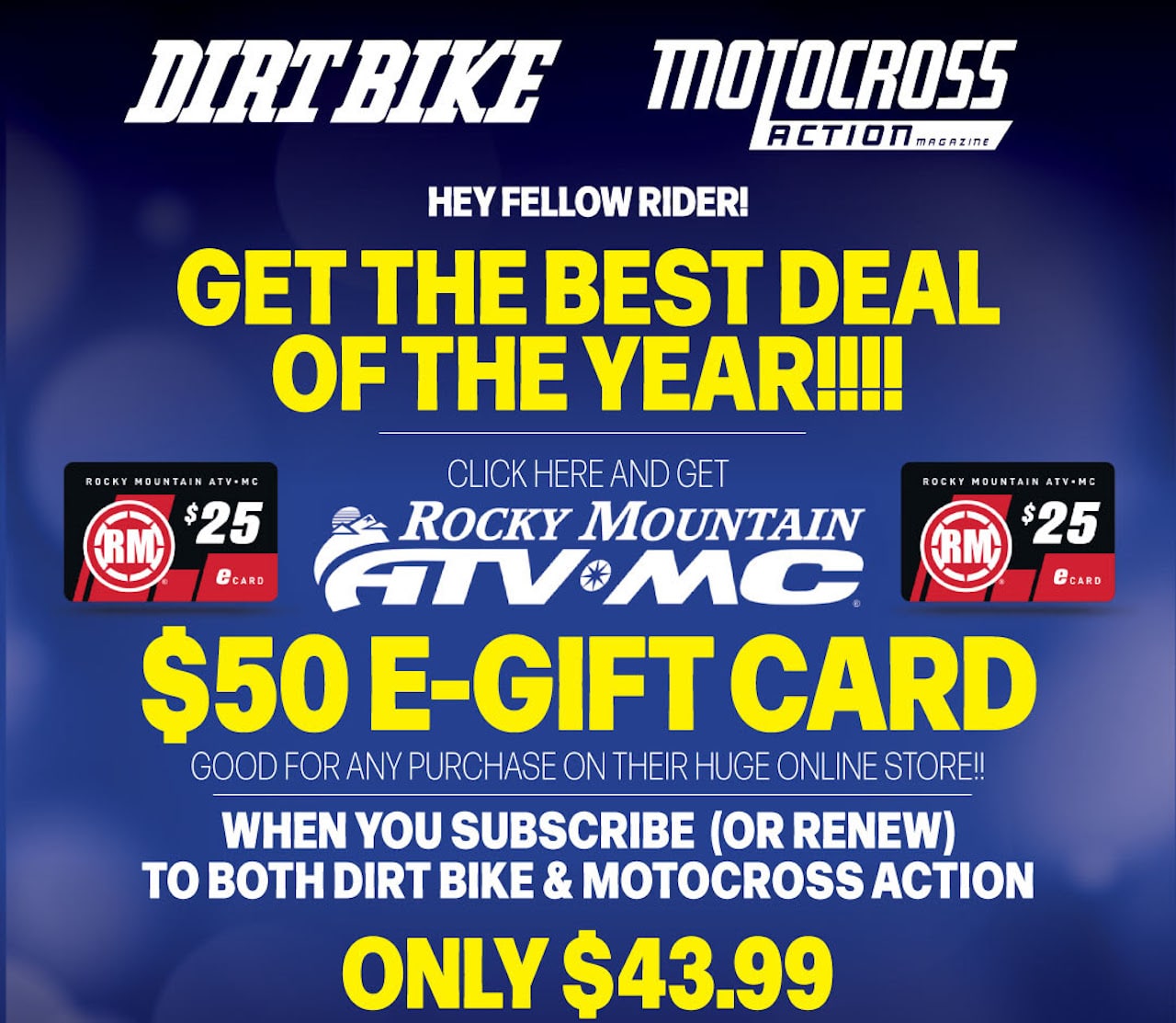 You can't afford not to subscribe, because when you order a subscription, Rocky Mountain ATV/MC sends you a $25 gift credit to use on anything you want from their massive selection. Plus, subscribers to MXA can also choose to get the digital mag on their iPhone, iPad, Kindle or Android by going to the Apple Store, Amazon or Google Play or in a digital version. Even better, you can subscribe to Motocross Action and Dirt Bike for one low price and get a $50 E-Gift card—plus you get the awesome print edition delivered to your house by a uniformed employee of the U.S. Government. Do we have to mention the $25 Rocky Mountain ATV/MC gift card again? That gift means that your subscription balances out as free, free, free! You can't lose on this deal? Call (800) 767-0345 or Click Here
MXA YOUTUBE CHANNEL | HIT THAT SUBSCRIBE BUTTON
The MXA wrecking crew is everything moto related. Check out our MXA YouTube channel for bike reviews, Supercross coverage, rider interviews and much more. And don't forget to hit that subscribe button.
2023 INSIDE THE PRO BIKES 
MXA CLASSIC PHOTO

Kevin Windham on his factory Yamaha YZ250 two-stroke.
---
Moto Trivia answer: Mike Brown on a Honda of Troy CR125 back in 1994.