MXA'S WEEKEND NEWS ROUND-UP: GOTTA ADMIT THAT SOMETIMES THEY'RE RIGHT
• ELI TOMAC NOMINATED FOR ESPY AWARD AS THE BEST MALE ATHLETE: VOTE NOW!
Eli Tomac has won everything else, so even something as arbitrary as an ESPY would be nice on the mantle.

Sports cable channel ESPN recently announced their 2022 ESPY Award nominations and two-time Monster Energy AMA Supercross Champion Eli Tomac is nominated for his first ESPY Award in the Best Athlete, Men's Action Sports Category. The Monster Energy Yamaha Star Racing athlete had an amazing Supercross season winning 7 of 17 races with his new team including 4 additional podium finishes while claiming his second Supercross championship. Tomac's 7 race victories in 2022 brought his career total to 44, landing him in a tie for fourth with Chad Reed on the all-time Supercross wins list. Supercross fans can cast their votes for Eli Tomac up through Saturday, July 17 at 8:00 p.m. ET . Click Here to vote
• DYLAN FERRANDIS PLANS TO RETURN AT UNADILLA ON AUGUST 13
Dylan Ferrandis has had a rocky 2022 season, but is willing to come back for a chance to run his number one plate for four races.
Defending AMA 450 National Champion Dylan Ferrandis has had a rocky season. In the 2022 Supercross series he injured his wrist and pulled out of the indoor series with seven races left. His wrist was completely healed (and he got in more outdoor testing than any other 450 National contender) by the time the Nationals rolled around, but it was of no avail as he suffered an Ulnar Collateral Ligament injury to his left thumb that required surgery just days before the 2022 AMA 450 National Motocross Champions started. Dylan celebrated his 29th birthday while sidelined. Dylan's current plan is to return for the Unadilla 450 National on August 13 and finish out the season at Budds Creek, Crawfordsville and Pala 2.
Ferrandis could have company on the starting line at Unadilla as that is the rumored date for the return of Dean Wilson and Malcolm Stewart. but let's wait and see.
• ALEX MARTIN TO CALL IT A CAREER AFTER 2022 AMA 450 NATIONALS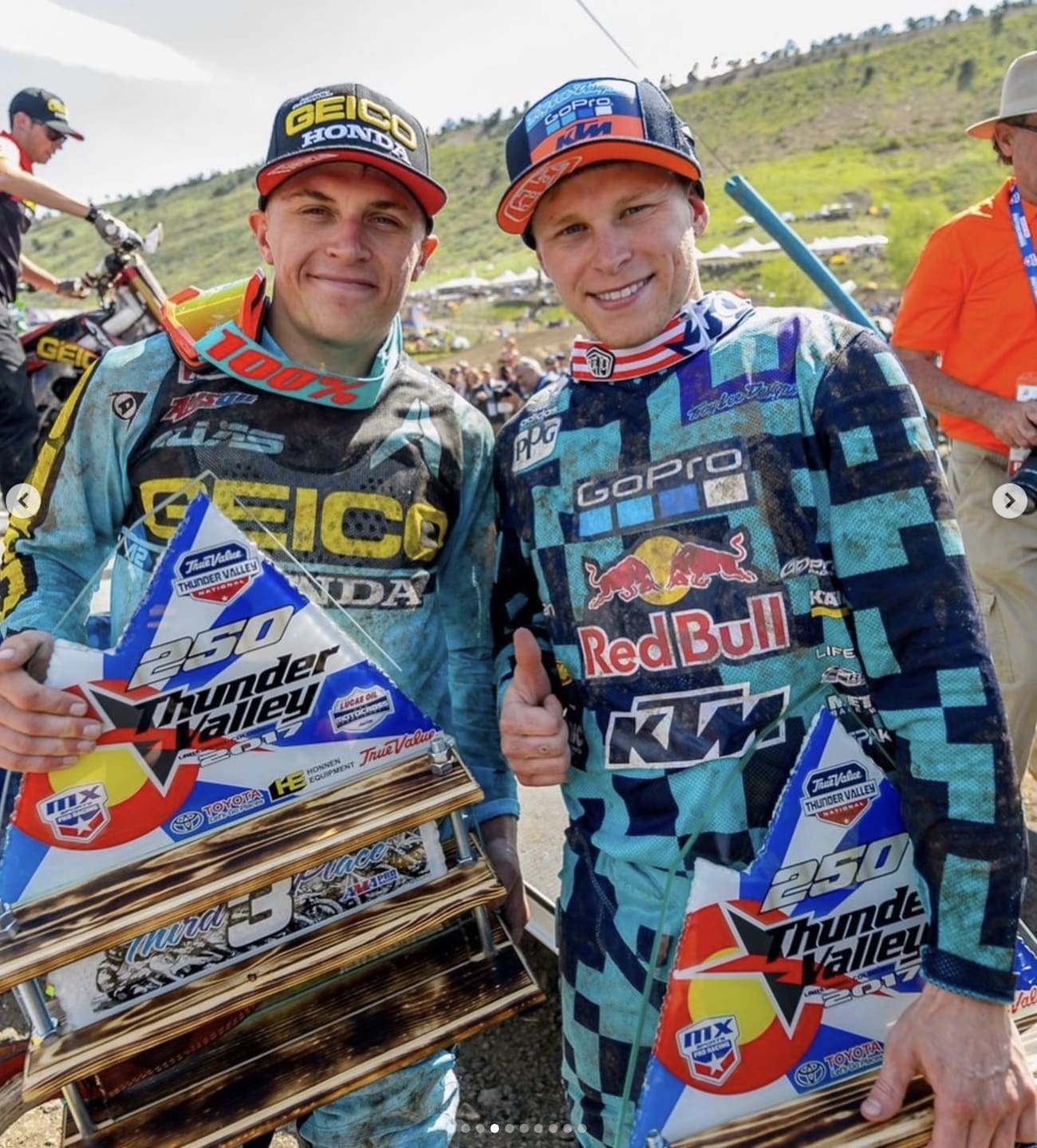 With his brother Jeremy signing to race for the ClubMX Yamaha team in 2023, there was a chance to see Alex and Jeremy side-by-side on the same team in 2023, but that's not happening.
Alex Martin had a 14-year career as a Pro in AMA Pro Racing. Alex turned Pro in 2008 and chocked up a very impressive racing resume. He was 250 National runner-up twice, score two AMA 250 National victories, had 22 podiums in the 250 class and raced for Team USA in the 2016 Motocross des Nations. In 2022 Alex moved to the 450 class for the Muc-Off/FXR/ClubMX/Yamaha team. When the 2022 AMA 450 Nationals end, the 32-year-old will retire to focus on his Troll Train coaching and mentoring program. Alex has raced for eight different teams during the career. They include Storm Lake Honda, Eleven-Ten Mods, Rock River Yamaha, Star Racing Yamaha, Troy Lee Designs KTM, JGR Suzuki, Manluk/Rock River Yamaha and the Muc-Off/FXR/ClubMX Yamaha team.
• MXA GEAR GUIDE: O'NEAL LIMITED EDITION V.23 PRODIGY GEAR
MXA's "Gear Guide" is here to help you find the gear that best suits your needs—from head to toe. Whatever your style or color preference, MXA has the inside line. Whether you are on a budget or want the best gear money can buy, you we will track it down. Our gear guide features quality products that you can bet your hard earned money on. This month we feature O'Neal Limited Edition V.23 Prodigy gear. For more info go to www.oneal.com
THE OFF-THE-RACK PRICES
Helmet: O'Neal 10SRS—$299.99
Goggles: Scott Prospect—$104.95
Jersey: O'Neal Limited Edition V.23 Prodigy—$74.99
Pants: O'Neal Limited Edition V.23 Prodigy—$219.99
Gloves: O'Neal Prodigy—$39.99
Boots: O'Neal RDX—$399.99
• IN CASE YOU DIDN'T GET THE MESSAGE: YAMAHA RECALLS 2022 YZ125 MOTOCROSS BIKES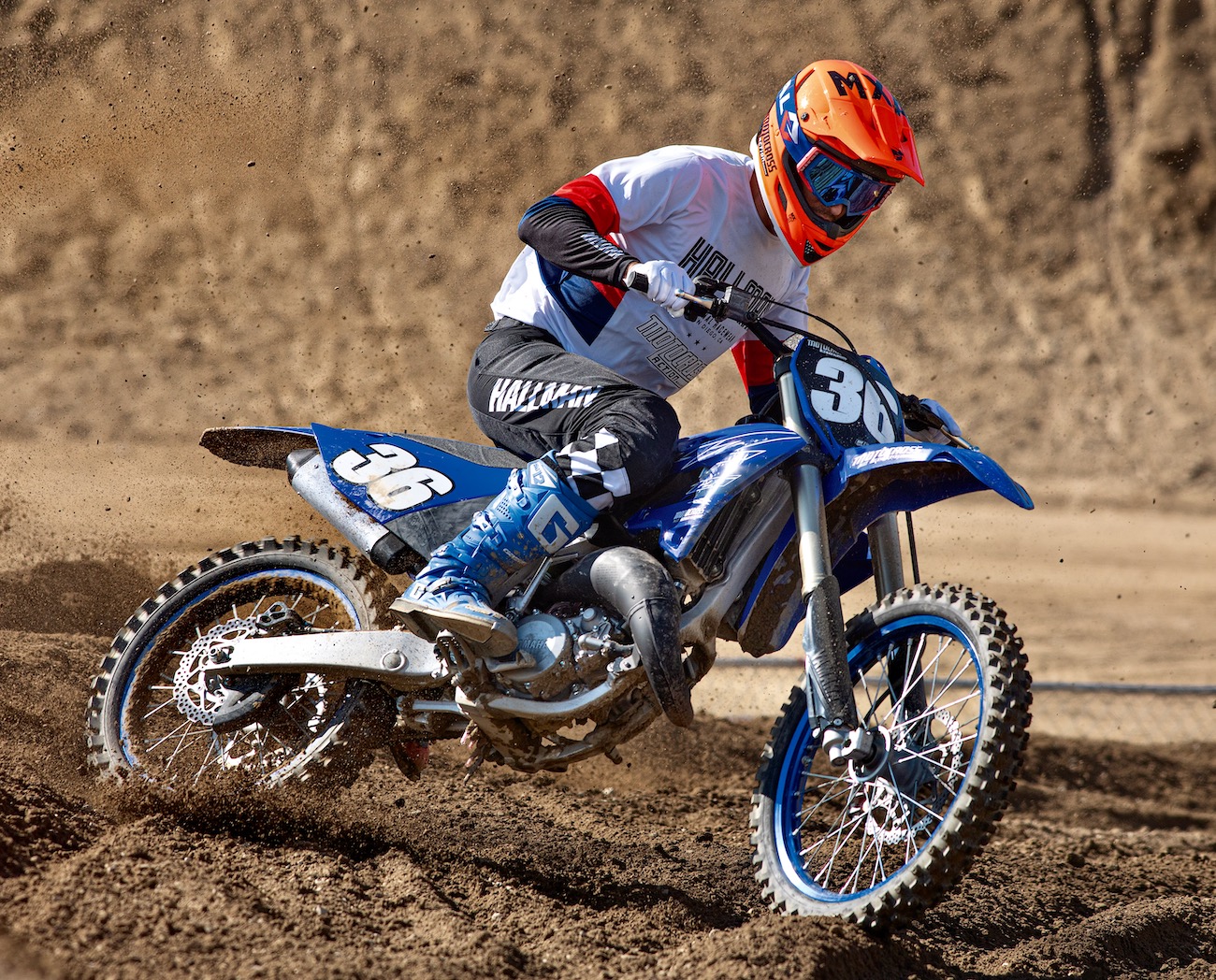 The 2022 YZ125 gear shift assembly can detach suddenly, resulting in unintentional gear shifting, posing a crash hazard.
According to the Consumer Product Safety Commission there is a recall involving "2022 Yamaha Competition Off-Road Motorcycle with model numbers YZ125N2L and YZ125N2ME. The motorcycles were sold in Blue and Monster Energy Racing Edition. The model number is printed on the right and left side of the motorcycle. The vehicle identification number (VIN) is stamped on the frame steering head. The 760 affected vehicles are in the following VIN range: ***CE34C***000301 through ***CE34C***004096."
Owners should immediately stop using the recalled off-road motorcycles. The recall effects approximately 760 units and owners should contact their local Yamaha dealer to schedule a free repair. Yamaha is contacting all registered owners directly. If you have questions, contact Yamaha at (800) 962-7926 from 8:30 a.m. to 5 p.m. Monday through Friday, or online at www.yamahamotorsports.com/motorsports/pages/cpsc-recalls or at www.yamahamotorsports.com and click on "CPSC Recalls" at the bottom of the page.
• 2022 DUBYA WORLD VET CHAMPIONSHIP RIDER NEWS
The 2022 Dubya World Vet MX Championships will take place on November 4-6 at Glen Helen Raceway. Over a thousand riders will travel from all 50 states and 25 different countries to compete for a prestigious World Vet Championship title. This is one of the largest Vet races in the world and certainly the longest running. This year, Glen Helen is looking forward to having even more countries participate. There will also be a three-moto format this year! Racing will start on Saturday for all Amateur classes and continue until Sunday. The results of the three motos will determine the 2022 Dubya World Vet MX Champion in every class! The exceptions are the Over-40 Pros, Over-50 Pros and Pasha Over-30 125 Pros—who race on Saturday only. Additionally, the Over-30 Pros and Pasha Over-50 125 Pros will race on Sunday only. The World Cup race for national teams from individual countries will race one moto on Saturday and one moto on Sunday.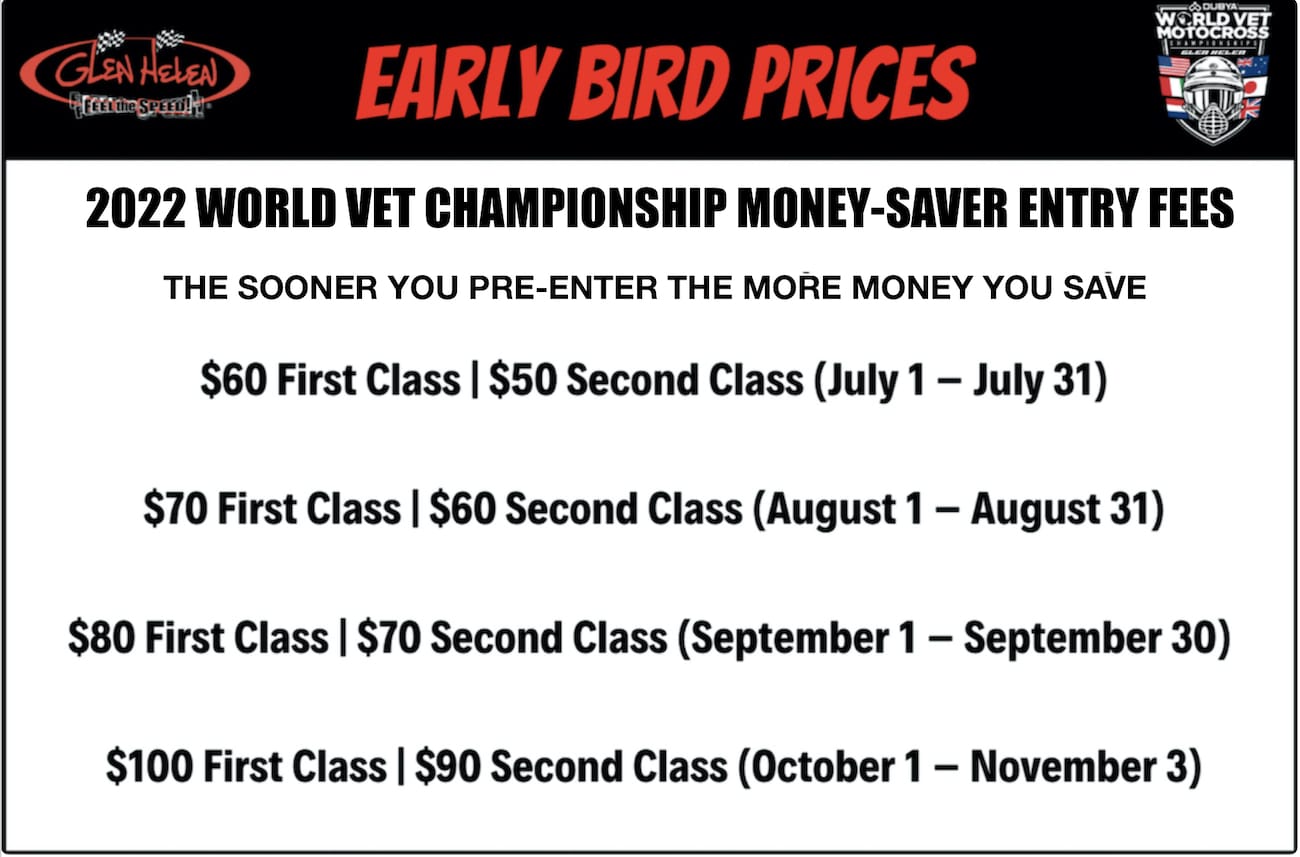 Riders can pre-enter the World Vet now! Pre-entering saves money. To pre-enter and see the class structures Click Here.
• MXA FIRST RIDE VIDEO: 2023 KTM 300SX FUEL-INJECTED TWO-STROKE
• SHIP YOUR BIKE TO THE 2022 WORLD VET MOTOCROSS CHAMPIONSHIP AND HAVE IT SAFELY STORED UNTIL YOU ARRIVE


The 38th Annual Dubya World Vet MX Championship is quickly approaching on November 4-6, 2022. With over a thousand riders traveling from many different cities, states, and countries to compete for a prestigious World Vet Championship title, many riders require a place to ship and store their bike. Although you will have to arrange sipping from your country or state, you can ship your bike to Malcolm Smith Motorsports and pick it up there once you arrive in SoCal! Malcolm Smith can receive your bike from the shipper of your choice and store it for a $150 storage charge—and it will be safe until you come to pick it up before your race. For the $150 you get seven days of storage. After the seven days, you will be billed at $20 per day. Included in this service is holding the bike after the race for return shipping for a maximum of 7 days (billed at $20 per day). This service does not include any transportation of your motorcycle to the track, uncrating or mechanical work. For more info or to order this service Click Here
• 2022 HUSQVARNA FC450 "FIRST RIDE" VIDEO VIEWS BY MEDIA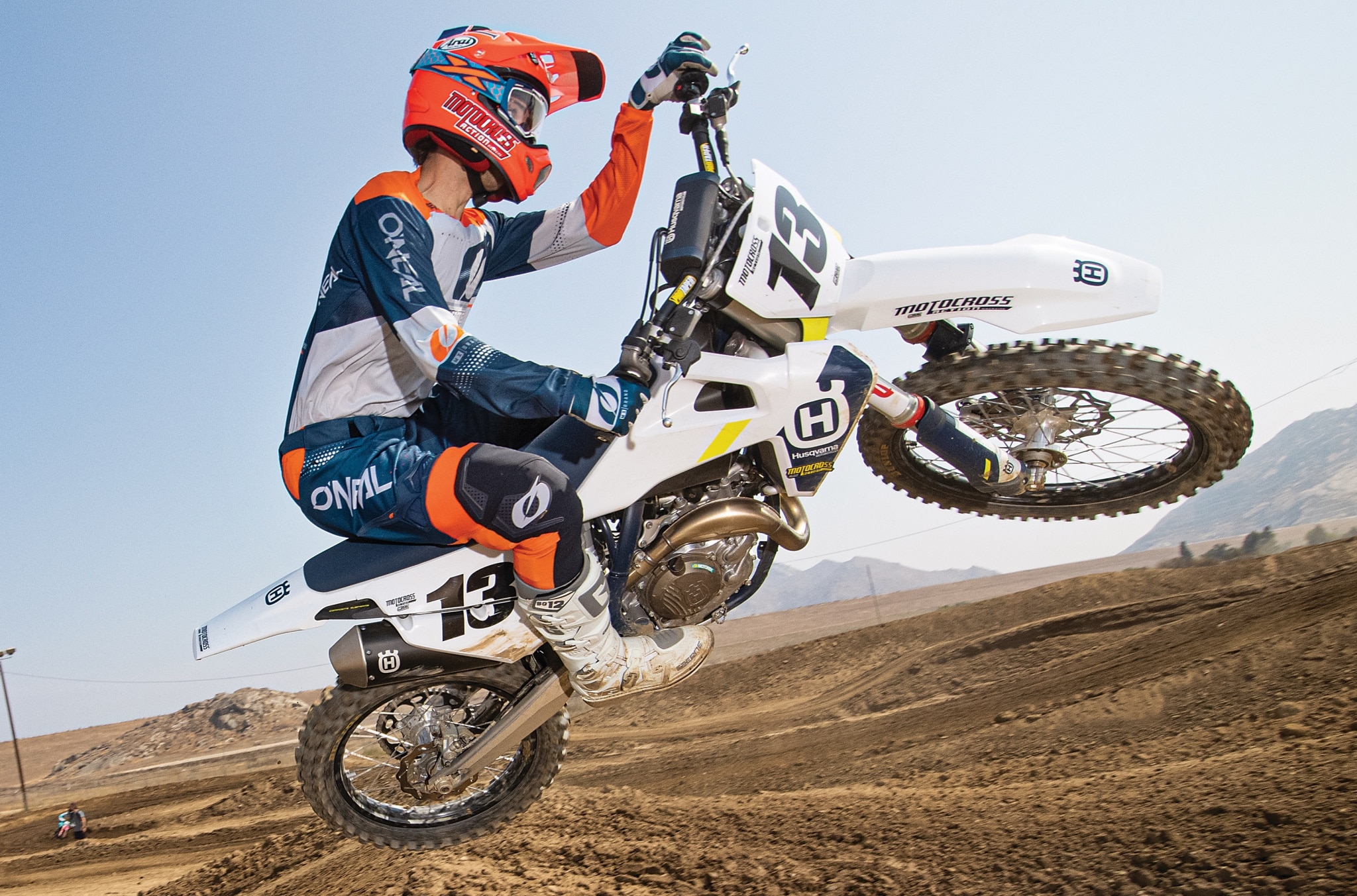 These are YouTube's official number of viewers for MXA, Dirt Bike, SwapMoto, Vital and RacerX videos.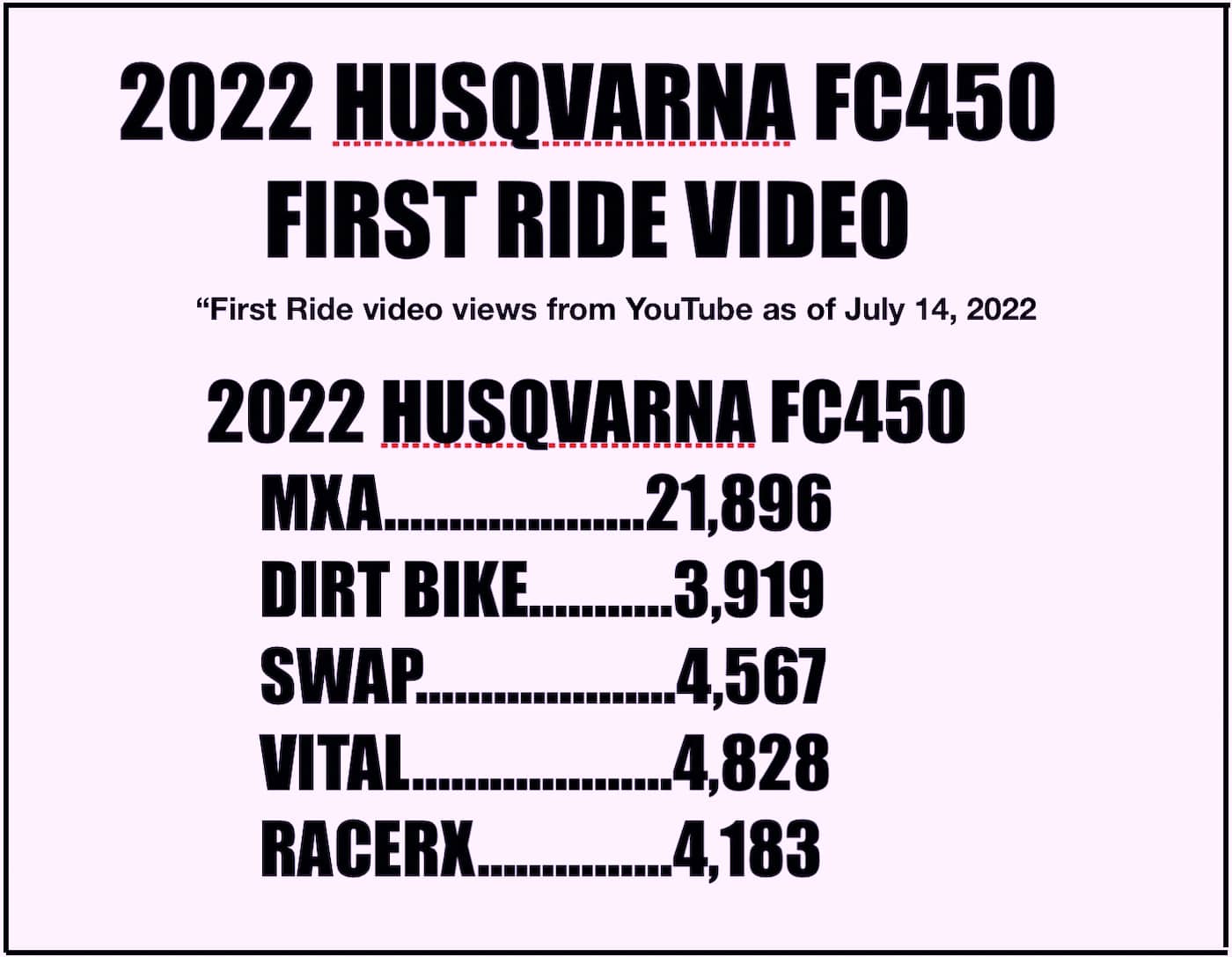 • THIS WEEK IN MXA WITH JOSH MOSIMAN: TIRE TESTING, SUSPENSION TESTING & PLAYING IN FLORIDA

• PASHA 125 OPEN "WORLD VET WARM-UP" TWO-STROKE RACE AT GLEN HELEN ON AUGUST 13
In order to give 125 two-stroke racers a chance to prep their bikes and bodies for the big World Vet Championship's Over-30 125 Pro and Over-50 125 Pro classes (with a $10,000 purse), 125 empressario Pasha Afshar will be holding two 125 two-stroke warm-up races as part of the "Saturday at the Glen" races series. The August 13th and an October 1st races will be held on the Glen Helen National track. For more info go to www.glenhelen.com.
• THE CURRENT TOP TEN IN THE 250 & 450 CLASS HEADING TO MILLVILLE

Eli Tomac (3) has moved to within one-point of Chase Sexton, who has led the 450 points chase since round one at Pala. Tomac has three wins out fo six races, but Sexton has been more consistent.

2022 450 NATIONAL CHAMPIONSHIP POINTS STANDINGS
(After 6 of 12 rounds)
1. Chase Sexton (Hon)…268
2. Eli Tomac (Yam)…267
3. Ken Roczen (Hon)…227
4. Jason Anderson (Kaw)…207
5. Ryan Dungey (KTM)…185
6. Christian Craig (Yam)…184
7. Justin Barcia (Gas)…159
8. Aaron Plessinger (KTM)…149
9. Joey Savatgy (Kaw)…125
10. Shane McElrath (Hus)…118
Star Yaaha's Levi Kitchen (59) broke his wrist practicing this week and will be out of action of an undetermined time. Levi is currently 5th in 250 National points, but will most likely lose one place a week — starting this Saturday.

2022 250 NATIONAL CHAMPIONSHIP POINTS STANDINGS
(After 6 of 12 rounds)
1. Jett Lawrence (Hon)…261
2. Hunter Lawrence (Hon)…246
3. Jo Shimoda (Kaw)…224
4. Justin Cooper (Yam)…197
5. Levi Kitchen (Yam)…180
6. Michael Mosiman (Gas)…169
7. Stilez Robertson (Hus)…158
8. Seth Hammaker (Kaw)…151
9. R.J. Hampshire (Hus)…132
10. Max Vohland (KTM)…129
• 2022 AMA 250/450 NATIONAL WINNERS AT A GLANCE
Using powers of observation, Ken Roczen should be leading the 450 points. He has his starts down pat, gets into the lead very quickly and opens up a big gap early in the races, but instead Ken has only one a single overall victory (and that came when Chase Sexton fell with two corners to go at Thunder Valley). We don't think fitness is an issue with Ken, but he has some physical problem that causes him to fade midway through each moto.
Venue                                                        450                                                   250
May 28…Pala, CA……………,……Chase Sexton………..Jett Lawrence
June 4…Hangtown, CA……..,….Jason Anderson…….Jett Lawrence
Jun 11…Thunder Valley, CO……Ken Roczen………….Jett Lawrence
June 18…Mt. Morris, PA…………Eli Tomac…………….Jett Lawrence
July 3…Red Bud, MI………………Eli Tomac……………..Jo Shimoda
July 9…Southwick, MA…………..Eli Tomac…………….Jett Lawrence
July 16….Millville, MN…………
July 23….Washougal, WA…….
Aug. 13…Unadilla, NY…………
Aug. 20…Budds Creek, MD…
Aug. 27…Crawfordsville, IN..
Sept. 3…Pala, CA……………….
450 points leader…………….Chase Sexton (Hon)
250 points leader………….Jett Lawrence (Hon)
• MXA FIRST RIDE VIDEO: 2023 HUSQVARNA TC250 FUEL-INJECTED TWO-STROKE
• THE AUGUST 2022 ISSUE OF MXA IS OUT! JAM-PACKED! SUBSCRIBE AND YOU WON'T MISS ANYTHING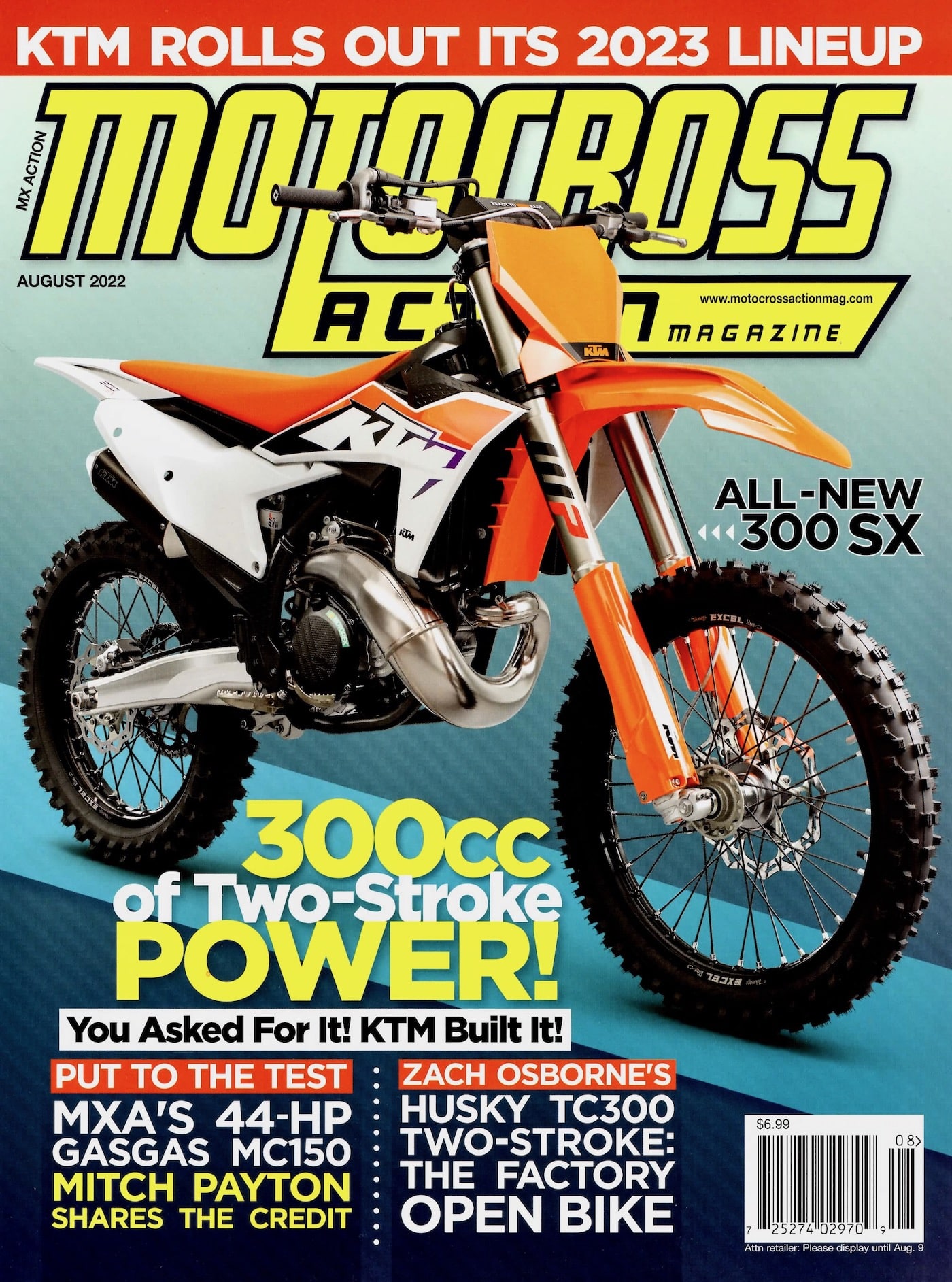 Did you know that you can subscribe to MXA at virtually no cost to you—because when you subscribe you receive a Rocky Mountain ATV/MC credit for $25 towards anything is their massive inventory. Plus, all the content in 12 monthly issues of Motocross Action magazine—from four-stroke tests, two-stroke tests, retro tests, race coverage, new tech to product tests (most of which never appear on the internet).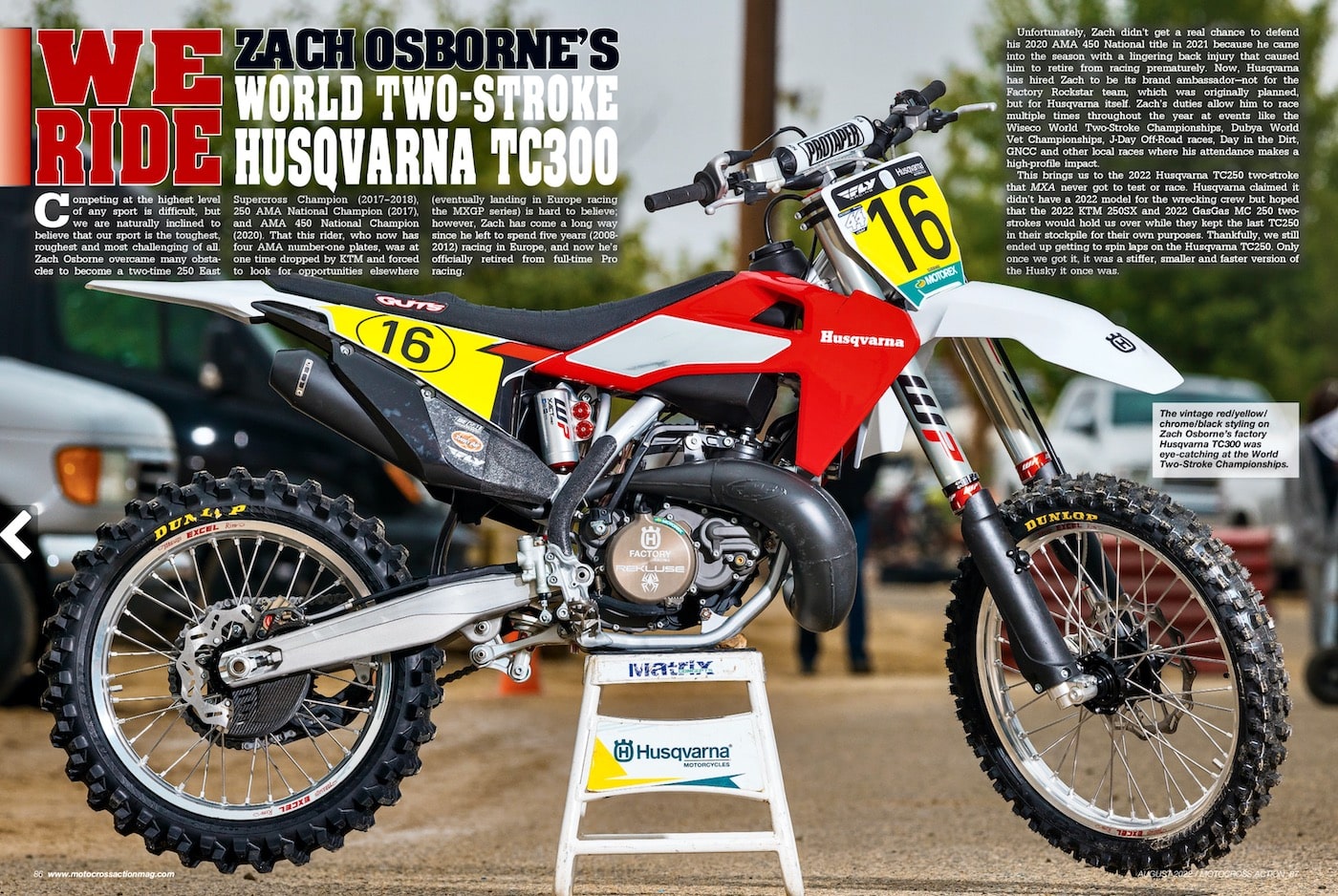 In the August issue, MXA tested Zach Osborne's factory-built Husqvarna TC300 two-stroke that he raced at the 2022 World Two-Stroke Championship. Husqvarna went all out to capture the vibe of the good old days.
The August 2022 issues has full tests on the 2022 Yamaha YZ85 and YZ85 Big Wheel, 2022 Suzuki RM-Z250, a full test of the ultra-cool retro-mod Husqvarna TC300 that Zach Osborne raced at the 2022 World Two-Stroke Championship, Josh Mosiman gives the full break-down on how his GasGas MC250 two-stroke got to 44-horsespower and a retro test on James Stewart's  2005 Kawasaki SR 250. If that's not enough for you, we sat down with Larry Brook to learn how he went from minicycle star to MXA test rider to AMA racer to team owner for Chad Reed and James Stewart to his rejuvenation running an amateur team to becoming the team manager of Suzuki's official 250 Supercross and National effort.
If that's not enough, go with us as we trace the 2022 Supercross season's trail of broken dreams and broken bodies. And, don't forget, you can will also get a $25 credit from Rocky Mountain ATV/MC  that will more than cover the cost of your subscription. To subscribe call (800) 767-0345 or Click Here
• MXA PRODUCT SPOTLIGHT: Z1R F.I. MIPS LUMEN HELMET
"Light up the sky in the new Lumen graphics on the F.I. offroad helmet. This helmet comes equipped with MIPS technology and features a multi-density EPS liner for impact absorption. The F.I. helmet vents extremely well because it has nine intake and three exhaust vents that feed into the internal air channels. A unique friction hinge visor is eas- ily adjusted and secured on the fly. Offered in sizes extra small to triple extra large."—Z1R's Austin Erikson. The retail price is $169.96 at www.z1r.com or your local dealer
• MXA FIRST RIDE: 2023 KTM 450SXF
• 2022 FIM 250/450 GRAND PRIX WINNERS AT A GLANCE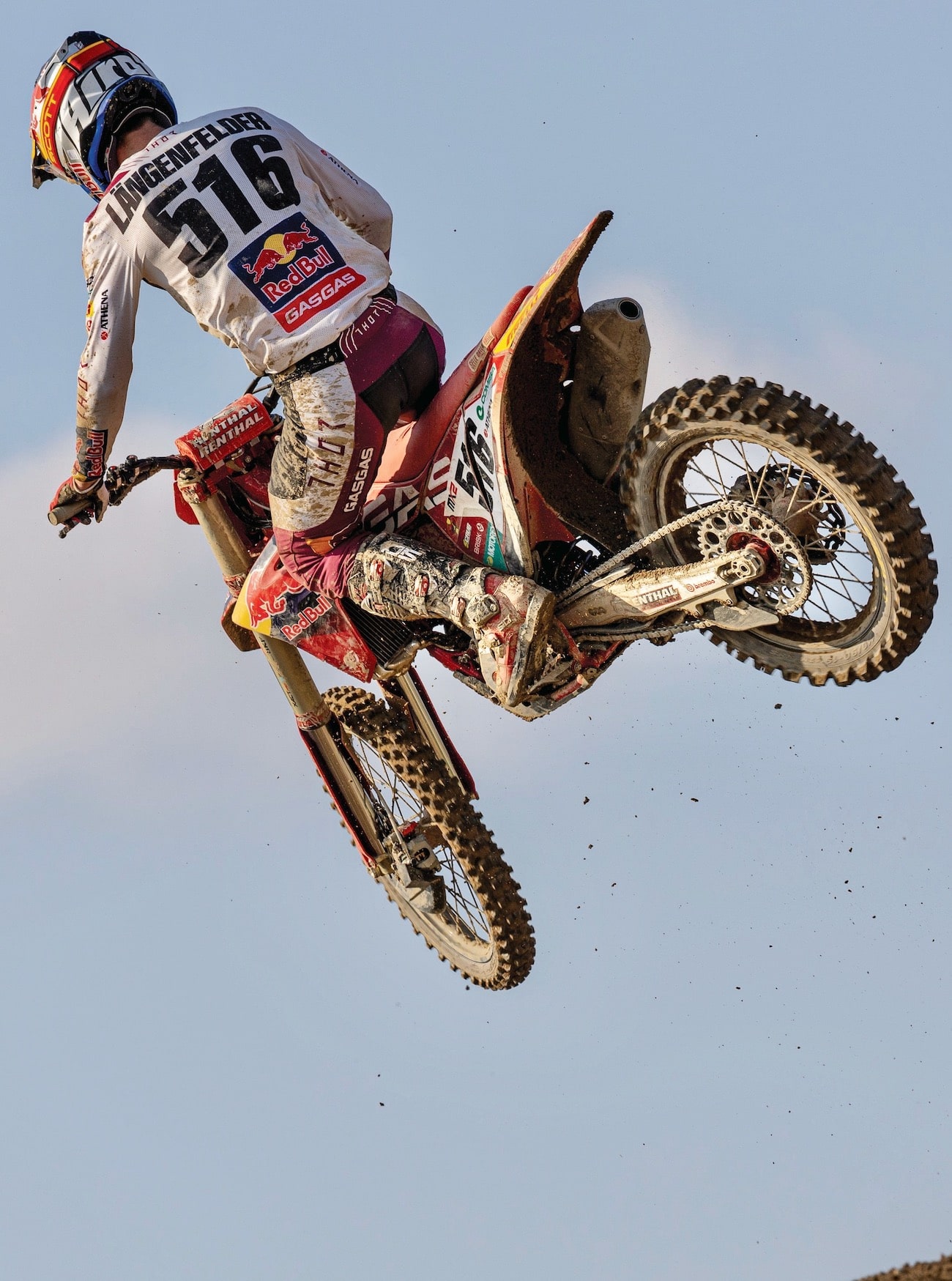 Simon Laegenfelder (516) won the opening round of the 250 GPs in England and has been a front runner ever since. He is third in 250 points.
Venue                                                        450                                                   250
Feb. 27…England…………….Tim Gajser………………………..Simon Laegenfelder
Mar. 6…Mantova…………….Tim Gajser………………………..Jago Geerts
Mar. 20…Argentina…………Tim Gajser………………………..Tom Vialle
April 3…Portugal…………….Jorge Prado………………………Tom Vialle
April 10…Trentino…………..Tim Gajser……………………….Tom Vialle
Apr. 24…Latvia……………….Tim Gajser………………………..Jago Geerts
May 8…Maggiora…………….Tim Gajser………………………..Jago Geerts
May 15…Sardinia…………….Calvin Vlaanderen……………..Tom Vialle
May 29…Spain………………..Maxime Renaux…………………Tom Vialle
June 5…Ernee, France……..Jeremy Seewer………………….Tom Vialle
June 12…Germany…………..Tim Gajser………………………..Thibault Benistant
June 26…Indonesia…………Tim Gajser………………………..Tom Vialle
July 17…Czech Republic…
July 24…Belgium…
Aug. 7…Sweden…
Aug. 14…Finland…
Aug 21…France…
Sept. 4…Turkey…
Sept. 11…Oman…
450 points leader…………….Tim Gajser (Hon)
250 points leader………….Tom Vialle (KTM)
• WHO'S WHO IN THE MXGP ZOO? THE TOP TEN AFTER 12 OF 19 RACES
Pauls Jonass, the 2017 250 World Champion, is still struggling to get to the front of the 450 pack. He gets another shot at it this Sunday in the Czech Republic.

2022 450 WORLD CHAMPIONSHIP POINTS STANDINGS
(After 12 of 19 rounds)
1. Tim Gajser (Hon)…535
2. Jorge Prado (Gas)…410
3. Jeremy Seewer (Yam)…4054
4. Maxime Renaux (Yam)…365
5. Glenn Coldenhoff (Yam)…363
6. Ruben Fernandez (Hon)…342
7. Pauls Jonass (Hus),,,342
8. Brian Bogers (Hus)…263
8. Pauls Jonass Hus)…250
9. Calvin Vlaanderren (Yam)…239
10. Jeremy Van Horebeeck (Bet)…229
This may look like a closely cropped photo of the 250 start at the Indonesian Grand Prix, but it is not cropped. There were only nine 250 GP riders at the last Grand Prix (Indonesia)—the other 5 riders making up the 14-man 250 field were Southeast Asian locals. How embarassing!

2022 250 WORLD CHAMPIONSHIP POINTS STANDINGS
(After 12 of 19 rounds)
1. Tom Vialle (KTM)…502
2. Jago Geerts (Yam)…498
3. Simon Laengenfelder (Gas)…395
4. Kevin Horgmo (Kaw)..356
5. Mikkel Haarup (Kaw)…3329
6. Andrea Adamo (Gas)…314
7. Thibault Benistant (Yam)…3046
8. Stephen Rubini (Hon)…277
9. Isak Gifting (Gas)…255
10. Kay de Wolf (Hus)…244
• MXA FIRST RIDE VIDEO: 2023 HUSQVARNA TC250 FUEL-INJECTED TWO-STROKE
• MXA PRODUCT SPOTLIGHT: TWIN AIR 2021-2022 CRF450 POWER FLOW KIT
The stock CRF450 airbox makes it easy to replace the air filter, but it hinders the performance of the CRF. Twin Air's Power Flow kit eliminates the backfire screen, increases airflow and produces a broad power delivery that pulls harder from bottom to top. With a smoother power delivery, it was easier to manage long ruts without having to rely on the clutch to keep the bike at the correct lean angle.
VERDICT: Improved performance and making the CRF450 easier to ride is always a plus for the MXA test rid- ers—and the Twin Air Power Flow kit did just that.
DIGITS: $264.95(800) 749-2890 or www.twinair.com.
• MXA FIRST RIDE VIDEO: 2022 HONDA CRF450WE WORKS EDITION
• FREE DIRT BIKE! FILL OUT MXA'S SURVEY FOR A CHANCE TO WIN THIS SSR BIKE

This is your chance to win this SSR SR140TR. It is loaded with premium components including disc brakes, upside-down forks, an adjustable shock and more. The MSRP of this bike is over $2000. But you can win it for free! All you have to do to be entered in the drawing is fill out the MXA Reader Survey.
Click here to take MXA's survey. 
• MXA VIDEO: 2022-1/2 KTM 250SXF FACTORY EDITION VIDEO TEST
• 2022 GREAT PLAINS VINTAGE MOTOCROSS SERIES: THE NEXT RACE IS AUGUST 21
For more info go to www.greatplainsvintagemx.org
• MXA PRODUCT SPOTLIGHT: BOLT HARDWARE BRAND-SPECIFIC BOLT KITS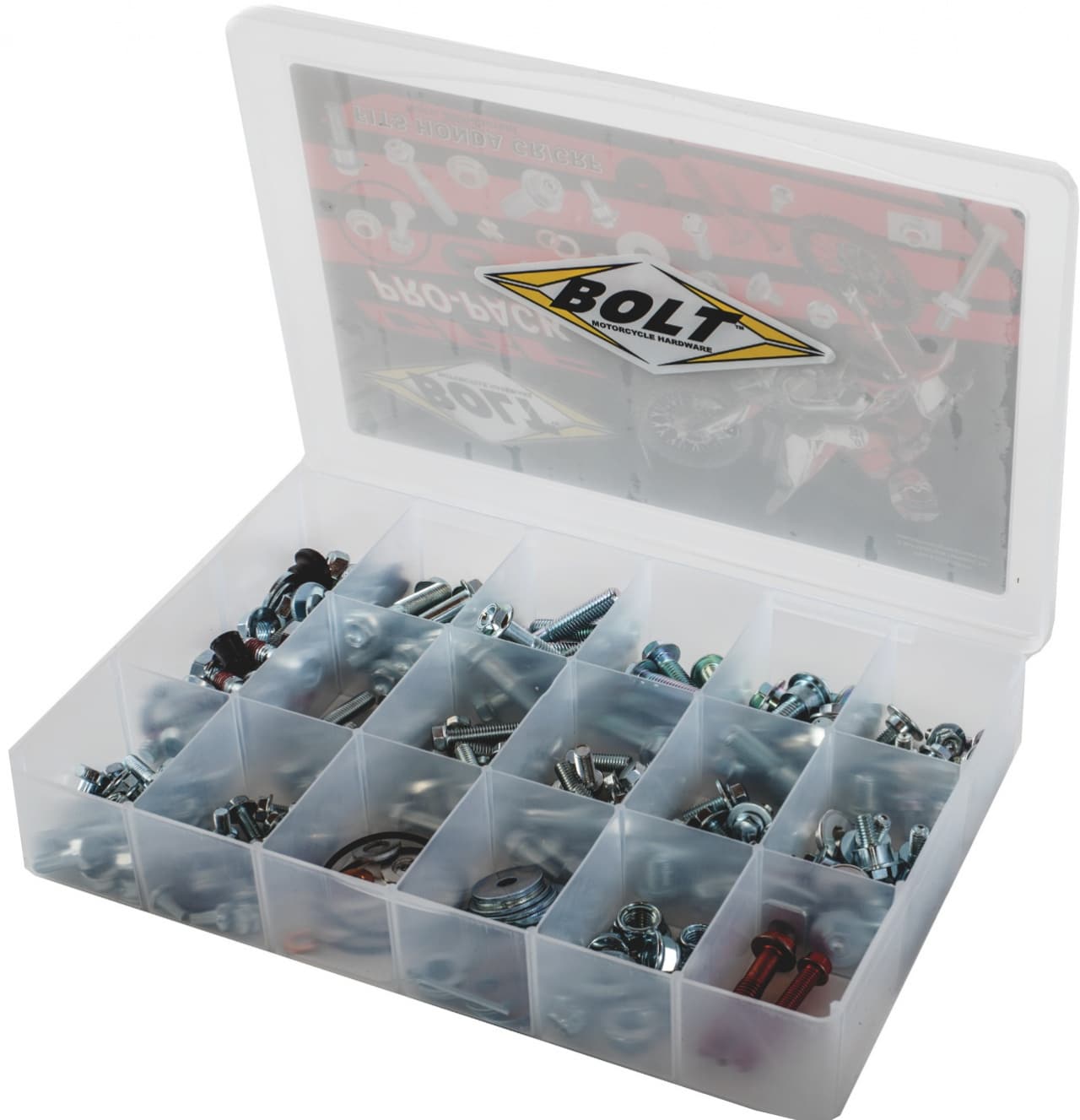 Bolt offers a self-contained kit that stockpiles the most commonly used bolts for Honda, Yamaha, Suzuki, Kawasaki, Husqvarna and KTM offroad bikes (and vintage bikes). Each kit is specially designed to include special bolts for each brand. Every Bolt kit comes in an 18-compartment plastic box, which slips easily under the front seat of a truck. What can we say about the performance of a bolt kit. It works. The retail price is $54.95-$64.95 (Pro Packs), $19.95 (56-piece Track Packs) and $15.99 (bodywork only). For more info go to www.boltmotorcyclehardware.com
• MXA FIRST RIDE VIDEO: 2022-1/2 KTM 450SXF FACTORY EDITION
• HOW SMART DO YOU HAVE TO BE TO SUBSCRIBE TO MXA? YOU SUBSCRIBE AND GET A $25 ROCKY MOUNTAIN GIFT CREDIT—SEEMS SIMPLE

You can't afford not to subscribe, because when you order a subscription, Rocky Mountain ATV/MC sends you a $25 gift credit to use on anything you want from their massive selection. Plus, subscribers to MXA can also choose to get the digital mag on their iPhone, iPad, Kindle or Android by going to the Apple Store, Amazon or Google Play or in a digital version. Even better, you can subscribe to Motocross Action and get the awesome print edition delivered to your house by a uniformed employee of the U.S. Government. Do we have to mention the $25 Rocky Mountain ATV/MC gift card again? You can't lose on this deal? Call (800) 767-0345 or Click Here
• MXA AD OF THE WEEK: IS THAT A LEFT-HANDED COMPLIMENT?

When MXA picked the Yamaha YZ125 as the "Bike of the Year," Yamaha took out full-page ads on the award. The headline read, "The MXA Wrecking Crew Has a Reputation For Radical Statements and Lots of Finger Pointing. Gotta Admit, Sometimes They're Right." In the fine print, Yamaha wrote, "Thanks Ed and Don —We salute your efforts." That was a reference to Yamaha mechanics Ed Scheidler and Don Dudek, who ran Yamaha's USA test department.

 • TENTATIVE 2022 RACE SCHEDULES
The World Vet returns on November 4-6, 2022. The most thrilling and chilling section of Glen Helen is the 70 mph charge to the steeply banked 180-degree first turn. 
2022 AMA NATIONAL MOTOCROSS CHAMPIONSHIP
May 28…Pala, CA
June 4…Hangtown, CA
June 11…Thunder Valley, CO
June 18…Mt. Morris, PA
July 3…Red Bud, MI
July 9…Southwick, MA
July 16….Millville, MN
July 23….Washougal, WA
Aug. 13…Unadilla, NY
Aug. 20…Budds Creek, MD
Aug. 27…Crawfordsville, IN
Sept. 3…Pala, CA
2022 FIM GRAND PRIX CHAMPIONSHIP (TENTATIVE)
Feb. 27…Matterley Basin, England
Mar. 6…Mantova, Italy
Mar. 20…Villa La Angostura, Argentina
April 3…Agueda, Portugal
April 10…Trentino, Italy
Apr. 24…Kegums, Latvia
May 1…Orlyonok, Russia (CANCELED)
May 8…Maggiora, Italy
May 15…Rio Sardo, Sardinia
May 29…Intu Xanadu, Spain
June 5…Ernee, France
June 12…Teutschenthal, Germany
June 26…Samota-Sumbawa, Indonesia
July 3… Jakarta, Indonesia (CANCELED)
July 17…Locket, Czech Republic
July 24…Lommel, Belgium
Aug. 7…Uddevalla, Sweden
Aug. 14…Hyvinka, Finland
Aug 21…St. Jean d' Angely, France
Sept. 4…Afyonkarahisar, Turkey
Sept. 11…Oman
2022 AMA ENDUROCROSS SERIES SCHEDULE
Sept. 24…Redmond, Oregon
Oct. 1…Denver, Colorado
Oct. 15…Salt Lake City, Utah
Oct. 22…Prescott Valley, Arizona
Nov. 5…Boise Idaho
Nov. 19…Reno, Nevada
2022 AMA SUPERCROSS CHAMPIONSHIP
Jan. 8…Anaheim, CA
Jan. 15…Oakland, CA
Jan. 22…San Diego, CA
Jan. 29…Anaheim, CA
Feb. 5…Glendale, AZ
Feb. 12…Anaheim, CA
Feb. 19… Minneapolis, MN
Feb. 26…Arlington, TX
Mar. 5…Daytona Beach, FL
Mar. 12…Detroit, MI
Mar. 19…Indianapolis, IN
Mar. 26…Seattle, WA
Apr. 9…St. Louis, MO
Apr. 16…Atlanta, GA
Apr. 23…Foxborough, MA
Apr. 30…Denver, CO
May 7…Salt Lake City, UT
2022 KICKER ARENACROSS SERIES
Jan. 7-8…Loveland, CO
Jan. 15…Amarillo, TX
Jan. 21-22…Oklahoma City, OK
Jan. 29…Greensboro, NC
Feb. 4-5…Reno, NV
Feb. 11-12…Denver, CO
2022 WORLD SIDECAR MOTOCROSS CHAMPIONSHIP
Apr. 24… Holland
May. 22…Czech Republic
June 26…Belgium
July 3…Estonia
Sept. 4…Czech Republic
Sept. 18…Germany
2022 SATURDAY AT THE GLEN RACE SCHEDULE
Apr. 2…Spring Series #1
Apr. 23…Spring Series #2
Apr. 30…Spring Series #3
May 7…Spring Series #4
May 14…Spring Series #5 (National Track)
June 11…Summer Series #1
June 25…Summer Series #2
July 9…Summer Series #3
July 30…Summer Series #5
Aug. 13…Summer Series #6  & Pasha 125 Open (National Track)
Sept. 10…Fall Series #1
Sept. 17…Fall Series #2
Oct. 1…Fall Series #3 & Pasha 125 Open (National Track)
Oct. 15…Fall Series #4
Oct. 22…Fall Series #5
Nov.r 12..Winter Series #1
Nov. 19…Winter Series #2
Dec. 3…Winter Series #3
Dec. 10…Winter Series #4 (National Track)
2022 WORCS OFF-ROAD SCHEDULE
Jan. 21-23…Primm, NV
Feb. 18-20…Glen Helen, CA
Mar. 11-13…Lake Havasu City, AZ
Apr. 8-10…Taft, CA
Apr. 29-May 1…Las Vegas, NV
May 27-29…Cedar City, UT
Sept. 16-18…Preston, ID
Oct. 14-16…Mesquite, NV
Nov 4-6…Primm, NV
2022 CANADIAN TRIPLE CROWN SERIES
June 5…Kamloops, BC
June 12…Drumheller, AB
June 19…Pilot Mound, MB
July 3…Walton, ON
July 10…Courtland, ON
July 17…Ottawa, ON
July 24…Moncton, NB
July 31…Deschambault, QC
Aug. 14…Walton, ON
2022 AUSTRALIAN NATIONAL CHAMPIONSHIP
Mar. 27…Wonthaggi
Apr. 10…Mackay
May 1…Wodonga
June 26…Maitland
July 24…Coffs Harbour
Aug. 14…Queensland Park
Aug. 20…Coolum (Saturday)
2022 MICHELIN BRITISH CHAMPIONSHIP
Mar. 20…FatCat
May 1…Landrake
May 29…Lyng
June 26…Cusses Gorse
Aug. 7…TBA
Sept. 4…Hawkstone
2022 REVO BRITISH CHAMPIONSHIP
Mar. 13…Culham
Apr. 17…Foxhill
May 8…Lyng
May 22…Canada Heights
June 19…Blaxhall
July 10…Fatcat
July 31…Whitby
Sep. 11…TBA
2022 WORLD TWO-STROKE CHAMPIONSHIP
April 16…Glen Helen, CA
2022 MOTOCROSS DES NATIONS
Sept. 25… Red Bud, MI
2022 WORLD VET MOTOCROSS CHAMPIONSHIP
Nov. 3-6…Glen Helen, CA
2022 PARIS SUPERCROSS
Nov. 12-13… Paris, France
• MXA YOUTUBE CHANNEL | HIT THAT SUBSCRIBE BUTTON
The MXA wrecking crew is everything moto related. Check out our MXA YouTube channel for bike reviews, Supercross coverage, rider interviews and much more. And don't forget to hit that subscribe button.