Motocross Action has the most documented collection of photos in the sport as their photogs have been capturing everything motocross since MXA's inception in 1973. These photos have been kept locked up inside MXA's palatial towers (except for the ones that were pilfered). It was time to break into the historic archive of photos that have been captured over our 48-year history. Out of the millions of photos MXA has in its archive only a fraction of those have been seen by the public. Only a few hundred photos were needed per issue of MXA, but our guys snapped thousands of photos each month that were just stored never to be seen. We finally thought we should share these unseen photos of the past and present. We also thought that other fans of the sport needed a platform for them to share their Rad photos as well. With that, MXA's Random Radness was born.
This week's gallery is sponsored by Helix Racing Products. They truly have some serious random rad products. Check them out!
---
1985 125 Nationals start.
Austin Forkner racing the Monster Cup.


Mark Barnett racing in 1983.
Broc Glover in 1985 with Erik Kehoe in tow.
Damon Huffman on a Moto XXX CRF450.
Dean Wilson supporters.
Jake Weimer's number 1 PC KX250F.
Remember Gavin Gracyk?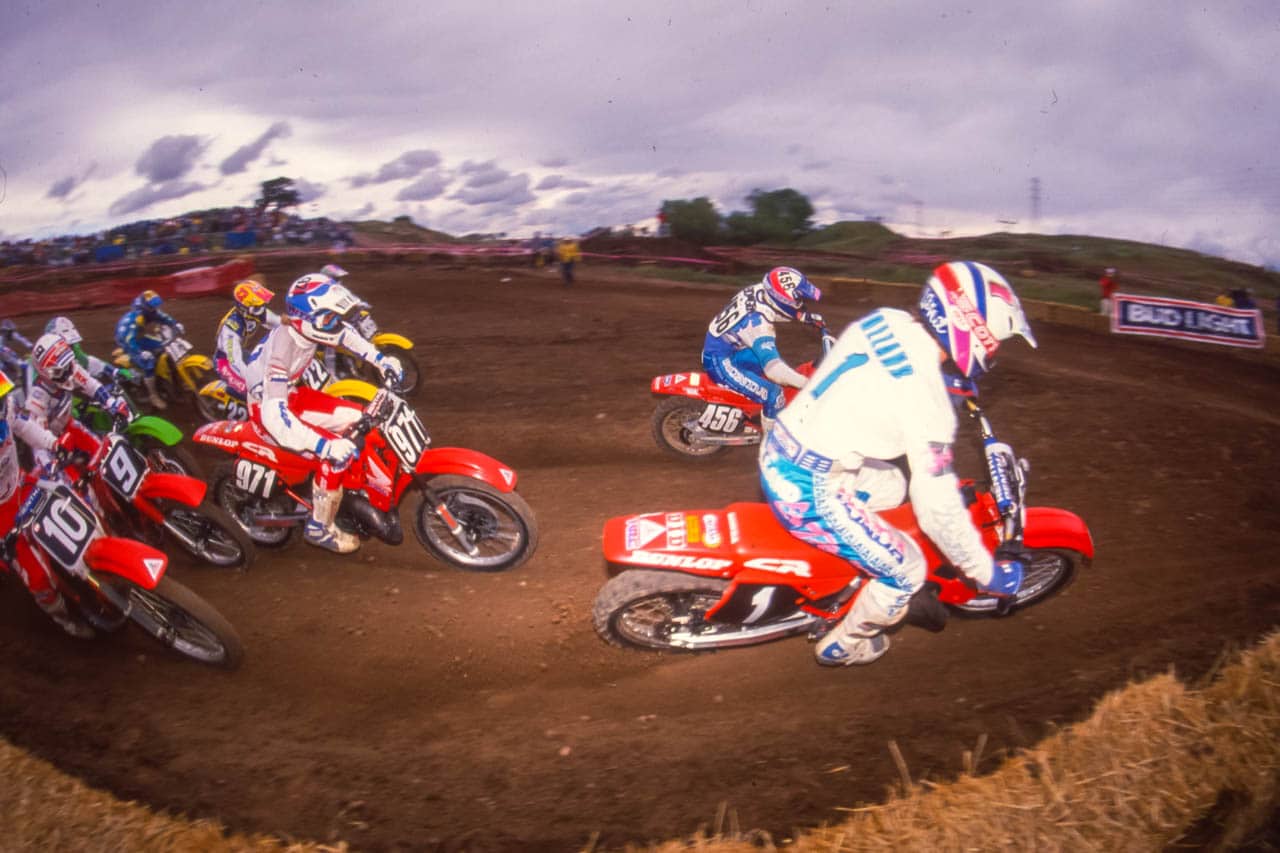 George Holland leading the pack on his 1989 CR125.
1994 250 two-stroke shootout bikes ready for MXA.


See the KX80 and KX100 with number 167 on them. Those were Ricky's bikes when he was a mini racer.  
The Indian Dunes water track.
Jake Weimer during opening ceremonies.


J-Law.


Jeremy Albrecht in awe of James Stewart's pit bike.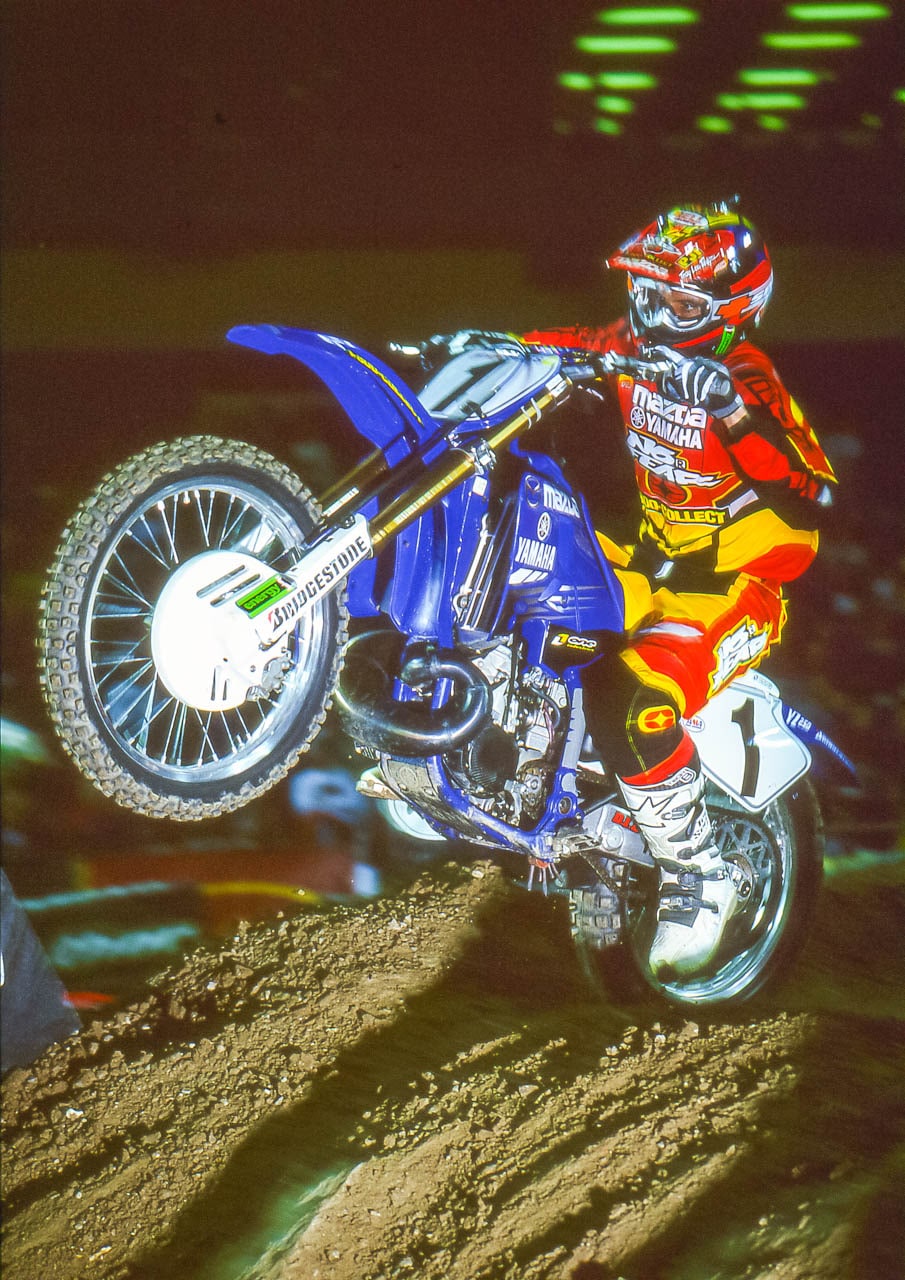 Jeremy McGrath in his heyday.
Kevin Windham when he rode for factory Suzuki.
Micky Diamond racing in 1987. 
The brawl between Ryan Hughes and Mike Brown was great to watch.
Ezra Lusk.
Art.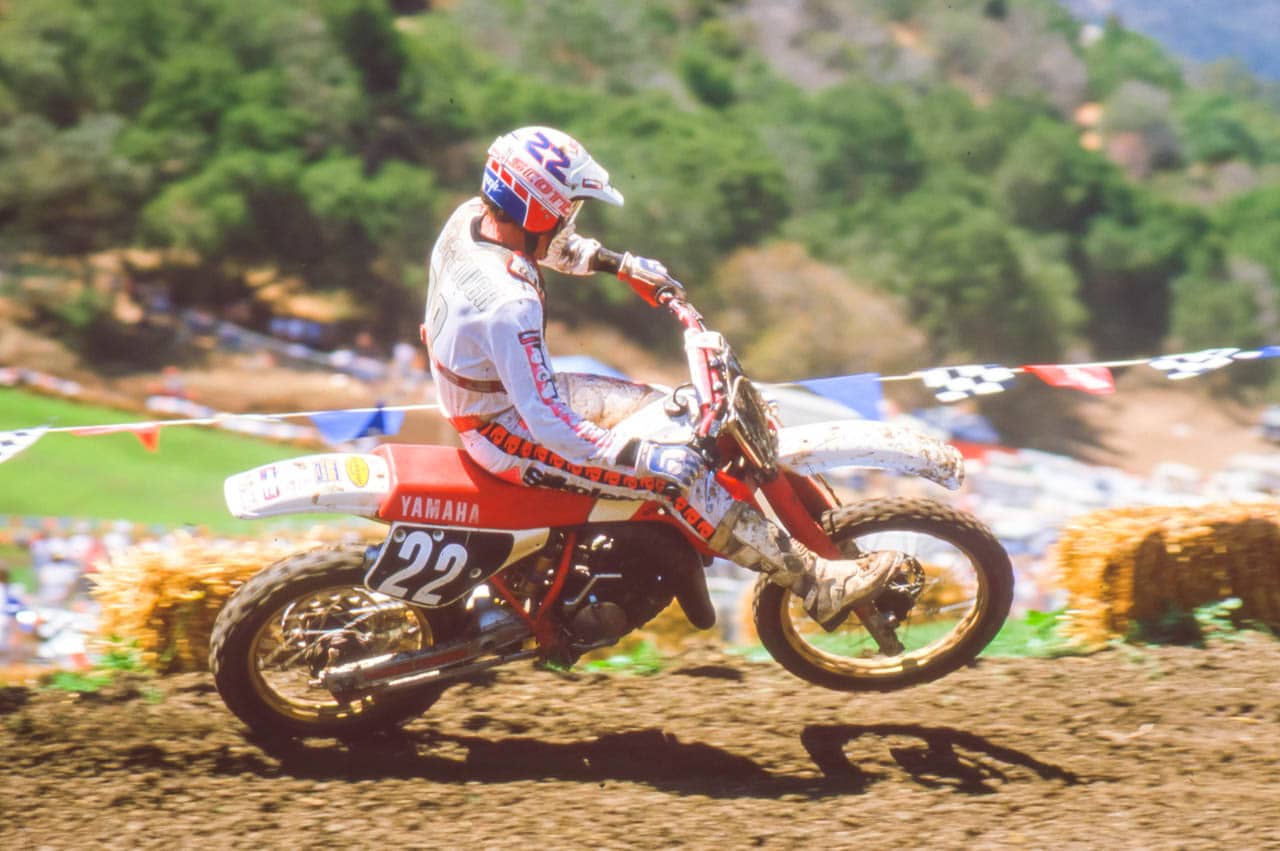 Brian Myerscough.

These two had some great battles.
Ricky Carmichael up close on his factory KX250.
Ryan Dungey.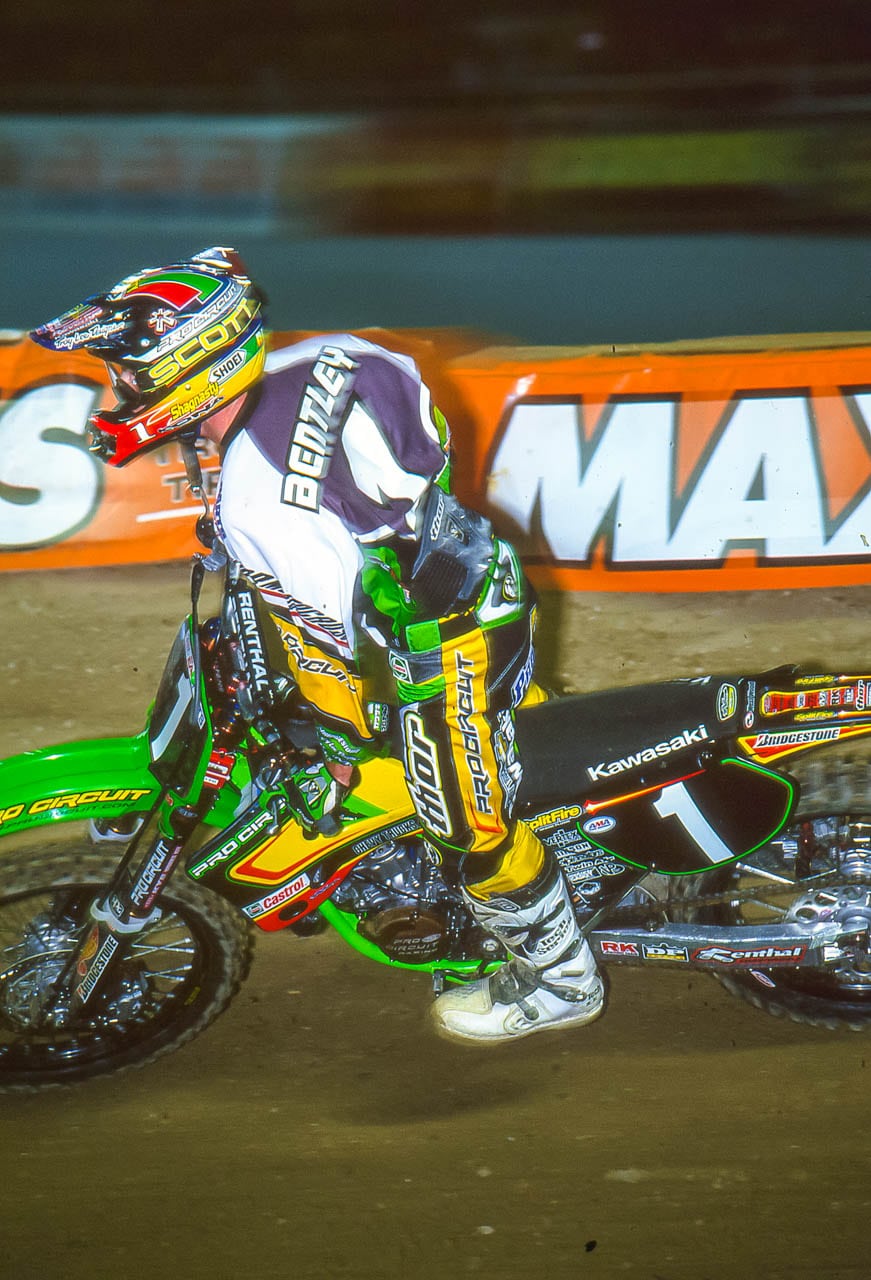 Shae Bentley.
Skip Norfolk was Jeremy McGrath's wrench in 2001.
"The Man" Roger DeCoster next to Travis Pastrana's RM250.