The big focus for the Yamaha engineers was updating the 2021 Yamaha YZ250F— here are the changes they made to all their motocross bikes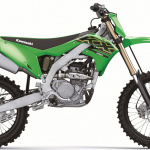 The KX250 gets updated power and style for 2021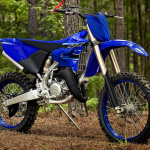 We snuck in a bunch of other 2021 Yamaha models while we were at it. Check them out!
Kawasaki joins the off-road market with two race-ready models
Was the bike to blame? Was Grant? Was it the R&D department in Mattighofen?
It would be inaccurate to say that the Husky TC125 and KTM 125SX are identical, but no one will slap you upside the head for thinking it
Pee-wee racing used to smell of gasoline and peanut butter and jelly sandwiches, now it doesn't smell like gasoline anymore
How to fix the 2020 Yamaha YZ450F with a few common sense moves and crack 60 horsepower without something out-of-the-box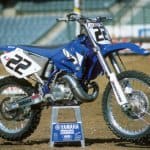 In 2004 Team Yamaha asked MXA to ride Chad Reed's Supercross-winning Yamaha YZ250 two-stroke — That was a day to remember
One small step backwards and one giant leap forward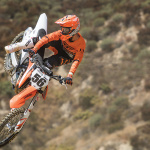 The 2020 KTM 350SXF makes 54.61 horsepower, which is more peak horsepower than the 2020 Suzuki RM-Z450—to get it you have to rev it to the moon.
"I was excited because I really enjoy the bike, but confused about why MXA was testing a bike that hadn't changed in 14 years" —Josh Mosiman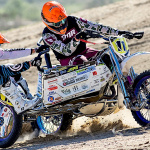 "I got on the gas hard coming into the Talladega first corner, and I could hear Josh yelling, "Slow down!" I ignored him and kept the throttle pegged."
The 2020 Yamaha YZ125 a great all-around dirt bike in spite of Yamaha's backwards priorities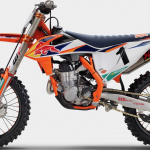 The inside story behind the groundbreaking Factory Edition—the AMA rule book, the history, the special effort by KTM and what's what on the latest version
This is the engine package that Yamaha's sponsored riders use in European EMX 125 and the Yamaha Cup 125 races. Sounds great, doesn't it? Sadly, it's not sold in America
The three-speed tranny was not just for Supercross, Yamaha said they also ran the three-speed outdoors, but with a smaller rear sprocket.
KTM's 2021 off-road line up offers a wide range of choices for the guy who wants to get away from it all
Think of the possibilities! A motocross engine mated to off-road tuned suspension with cross-country-ready accessories
They looked great going one-two-three at the Salt lake City Supercross finale—they might look good with you on them too
From the smallest Pee-Wee, actually there are two them, to the 125, 150 and 250 two-strokes to the romping stomping SXF 250, 350, 450
There are five enduro-specific off-road bikes and two dual-sport bikes in Husky's 2021 catalog—and that doesn't count the TC and FC motocross bike or TX or FX cross-country racers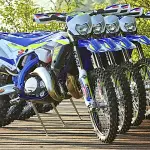 If they ever wanted to switch to making motocross bikes, they could build a powerhouse team of French riders
The 2005 CR250 should have dug a trench at low rpm, but instead of going "braapp" it went "wahhhhh." On the positive side, it's no longer a "wah, wah, wah" engine, just one "wah" in '05
Watch as MXA test riders battle on Pro Circuit, R&D Racing and Twisted Development 125 project builds
Brett Metcalfe's Yamaha of Troy YZ125 was the last of the breed — and he was the last of the Mohicans
KTM doesn't make a 300cc motocross version, but that doesn't stop anyone with a desire to up the ponies from building their own — we go above and beyond desire
With the 2020 Supercross series on its final run to the Championship, do you remember when Lance Smail and Tom Moen made Supercross history
When BBR gets done massaging the CRF150, iti becomes the most expensive Honda CRF150F four-stroke play bike ever built
Don't be afraid of fuel-injected two-strokes, they don't change a thing you love about smokers, except worrying about jetting
At just 20 years old, Carson Brown's name is famous in the Pacific Northwest, and his reach is growing as he continues to improve in Supercross.
We like testing Windham's race bikes just as much as we like him. Why? Kevin has a real world racing setup that doesn't take a Greek god to ride
We take a look back to Honda's 2004 CR250 two-stroke. It had the third generation aluminum frame and strange electronic powerband feel. Do you remember?
At 212 pounds and with 49.23 horsepower the 2020 KTM 250SX delivers the most anti-four-stroke style of power imaginable
A Kompendium of Knowledge about the last 13 years of KTM 450SXF Know-how
James Stewart's 2009 AMA Supercross-winning YZ450F is a piece of history, chock-full of personal touches that only James Stewart would like
Jamie Ellis, Dean Dickenson & Mitch Payton put our KTM, Husky & Yamaha 125s on remedial speed therapy — with video and something called "words"
Video, history, test ride and tech about the newest 500cc two-stroke engine on the plane
The Pro Circuit RM-Z250 proves that you can keep up with the Joneses with enough time, money and know-how
You can make your 250 four-stroke torquier, broader and more powerful in one simple step. The secret sauce? Cubic centimeters.
Once a new bike, then a forgotten relic, then a barn find and now we are are racing it
Grant Langston's 2007 Yamaha YZ450F was the easiest to ride AMA National bike we have ever tried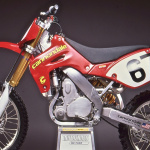 Why the long dreamed of Great American Motocross Hope was a total flop
The 2020 Husqvarna TC250 is the safe two-stroke choice. It doesn't kick like an Army mule or make you wait for the power to build; it is Mama Bear's 250 two-stroke
"Since Mini Moto in Las Vegas has dried up, we no longer had a set of rules to keep the bikes small and slow, so it was time to let loose!"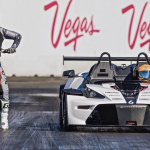 The MXA wrecking crew matches its motocross skill against the KTM X-bow
It was an Edison light-bulb moment back in 2006 when Kayaba switched the YZ250 forks from 70-percent position-sensitive damping to 90-percent speed-sensitive damping. It became the Holy Grail of motocross suspension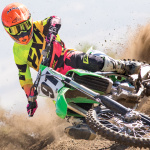 Areas to focus on when living and loving your 2020 Kawasaki KX450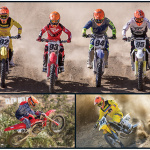 One last chance to see what is sitting on the showroom now, while waiting for the 2021 models to arrive. You might get a good deal now!
Yamaha spent millions of dollars on the development of the most advanced two-stroke motocross bike in motocross history at the exact moment when two-stroke sales hit the dumpster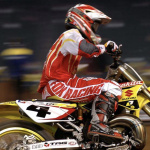 RC, DeCoster & Goose tell all about the bike that everyone who was anyone in 2005 remembers
Factory two-strokes are a thing of the past as no manufacturer is going to build a factory two-stroke in a world dominated by four-strokes — we found one!
We take you back to the days of the last of mid-size two-strokes, more specifically, the 2000 KTM 380SX
One man, one bike, one Honda guru, two strokes and eighteen years of waiting for fruition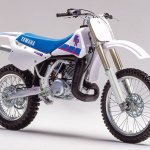 Some times a stop gap measure is the only measure that can work when you start tool late
We wanted to test Michael Byrne's 2003 CR125 because it, along with the rest of the Factory Connection CR125s, is the only fast CR125 on the track
Could we complain? Yes, but we're not going to
Suzuki resurrected itself from the ashes of the rather mediocre 1998 engine in 1999. The '99 powerband was a KX250 clone
There is no doubt that there is a new 2021 Honda CRF450 on the horizon — take this opportunity to see what it will and won't look like
An electric bike that is fast, adjustable, long lasting and great for growing with your kids