In 2004 Kawasaki had just launched its all-new KX250F. The team offered the four-stroke to James, and he tried it during the pre-season. He decided to stay with the KX125 two-stroke instead
The lower-overall-height platform of the Husqvarna TC250 has an exceptional chassis that provides superb handling
The YCF Bigy is 187.2cc, air-cooled, single-cylinder four-stroke with 17/14 wheels and a seat height of 35 inches — best of all it retails for $2999 and comes with a warranty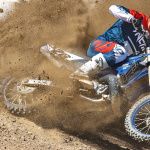 The best thing about the YZ250 is that Yamaha keeps making it. Yamaha's last Japanese two-stroke competitor said, "Sayonara" 12 years ago
What is different about the 2022 Suzuki motocross models?
Remember when Suzuki was at the top of the motocross food chain? In fact, the 2011 RM-Z250 took top honors in the 250 four-stroke class. But, the last decade has not been kind to the RM-Z250.
TM makes a few different versions of its 250 two-stroke; TM makes a motocross version and an enduro version. So, how did we get a cross-country version? We combined the two.
Roger's instructions were to tell us anything we wanted to know, keep the bikes running as long as we liked, and help us dial in our own stock 1991 CR125
Don't be surprised by the BNG on the 2022 Kawasaki motocross bikes—and the "B" is subdued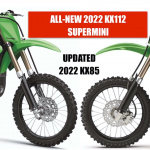 The 2022 Kawasaki KX112 Supermini racer bridges the gap to full-size motocross bikes and boasts a powerful 112cc displacement engine