You'd be surprised how little we did to build a rocketship KTM 125SX. We got a 150 kit from KTM and help from Mitch Payton (and we left the rest of the bike fairly stock)
Factory-prepped bikes evoke images of unbelievable power, superb handling, and razor-like control. Yet visually, Windham's YZ125 looked pretty much like the stock YZ125 that the MXA gang brought along for comparison
Thankfully, Honda went to work on our two biggest complaints from the 2021 CRF450 when they developed the 2022 model. Hear what we thought of the updated bike in our latest test video
How to get the most out of the 2022 KTM 250SX, plus, we give you a quickie KTM 250SX versus Yamaha YZ250 comparo
The TM 112MX has the same bore as the TM 100MX, but with a longer stroke. The longer stroke adds more power and TM's engineers built all-new cases just for the TM 112MX.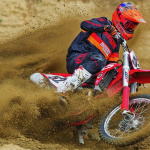 Since GasGas' race bikes were all-new in 2021, we don't expect any major changes for 2022, but we do think you need to know these ten GasGas facts
Much of the credit for the improvements goes to homegrown solutions, the ideas and concepts developed by local racers, hardcore KTM owners and the race teams, that KTM implemented into the 2014 KTM 450SXF.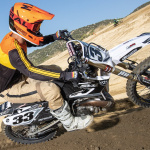 It was built for Josh Grant, but when he crashed in practice, that was the end of the Twisted YZ300's day—or so they thought
We flashback to when all the Japanese manufactures made two-stroke dirt bikes. This is the complete 2004 RM250 vs. YZ250 vs. CR250 vs. KX250 vs. KTM brawl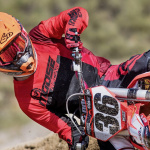 This is a test of the Cylinder Works 366 engine kit. Yes, we did go all out on the rest of the bike, but the bling is just icing on the cake.