The 2023 Kawasaki KX250 looks the same on the outside, but underneath the hood, it has updates to the intake, piston, valves, transmission, flywheel, exhaust, suspension settings, foot pegs and more. We compared it back-to-back with our 2022 KX250
Honda's aluminum frame looked cool, but it vibrated like a dentist's drill and, in Honda's hands, didn't shown a single advantage over its chromoly steel competitors
Jamie Ellis, Dean Dickenson & Mitch Payton put our KTM, Husky & Yamaha 125s on remedial speed therapy — with video and something called "words"
When a small, underfunded race team with minimal support from its manufacturer (bikes and parts only) turns head with its results that is a feel good story—MXA wanted to test this feel good machine
Team Kawasaki knew that someday, someone was going to beat "Supermac," and they had banked everything on a short, stocky, red-headed kid from Florida, but he needed their help
The 2023 Kawasaki KX450 has a lot going for it, but the MXA wrecking crew isn't an easy bunch to please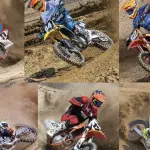 Even though they know the best bike when they ride it, that doesn't mean that they choose the winner when it's time to race
The MXA test crew takes the 2023 GasGas MC350F for its maiden voyage and it gets a thumbs up for its intended audience—which might be you!
The 2023 KTM E-XC Freeride is the first time that MXA has ever tested a 12-year-old bike as though it was brand new. It has very little motocross potential, but is still fun to ride in its targeted terrain
Short of making it happen at gunpoint, the easiest way to get your hands on a works bike is to be Daytona winner or an MXA test rider
Instead of a first ride video, it's actually more like the 200th ride on the GasGas MC250F because it was unchanged for the 2023 model
If the people in power don't understand the technical aspects, they find it in their best interest of ban it — and that is how they killed Lars Larsson's titanium-framed Husqvarna 51 years ago
The one 2023 model that didn't need any changes—they fit their target demographic perfectly already
The 2023 Honda CRF450 comes with a healthy list of little updates. Do these changes fix the issues we had with last year's bike? Learn what we think about the new model so far in this video
Nick asked us to ride his CRF450. Long before his San Francisco triumph, Nick wanted us to take his CRF450 out for a test ride. Why? Because he believes it's good.
A smaller version of KTM's SX-E5
We compare Jo Shimoda's factory Pro Circuit Kawasaki KX250 race bike to a stock Kawasaki KX250 in a head-to-head comparison
Like the KTM 125SX, the 2023 Husqvarna TC125 two-stroke is highly anticipated. It comes with fuel injection, an electronic power valve, electric start and new generation chassis
We got to spin our first laps on the new, electric starting, fuel injected 2023 Husqvarna TC250 two-stroke and this is our initial impression
MXA has always believed that the production bike is better than the Factory Edition model that preceded it—that is the benefit of a couple of months of added test time
We try out the new electric-starting fuel-injected 2023 KTM two-strokes at Red Bud and give our first impressions in this video
One small step backwards and one giant leap forward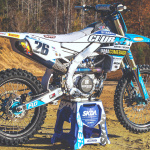 Watch the video about a bike that was built for a troll and that graced the cover of Motocross Action magazine
The true story of the Mitch Payton tuned-150cc KTM/Husqvarna/GasGas engine that has led an exciting life in the hands of the MXA wrecking crew
The Yamaha YZ85 Big Wheels retails for $4999 (compared to $4799 for the standard YZ85). It features bigger wheels, longer swingarm, stiffer fork springs and firmer valving
Zach Osborne's factory TC300 big-bore two-stroke was a joy to ride. We explain which parts you can buy, which parts you can't buy and how it worked on the track here
The MXA wrecking crew had no time limit on this factory bike and took full advantage of it. Learn all about Cairoli's 450 in this video
"Once the 2005 season started , we knew that our odds of spending a day with James Stewart's Kawasaki SR250 works bike were nil — unless something weird happened"
The silver frame and wheels, black engine, yellow Decal Works backgrounds and red and chrome shrouds pay homage to the vintage Husqvarnas of the 1960s, 1970s and 1980s
The YZ450F brings a new look for 2023!
The written word! Or, should that be the "ridden word?" MXA logged a lap time 3.5 seconds faster than the stock KX250 in back-to-back tests
"I chose the Yamaha YZ125 because it had been basically the same since 2005. I know lots of people criticize Yamaha for not making a new YZ125 and YZ250 every couple of years, but the fact that they don't change is why I wanted one."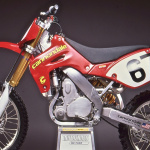 Why the long dreamed of Great American Motocross Hope was a total flop
The wild and wacky story of how Yamaha got into the dirt bike business and the cast of characters that made it a success
Little brother to the 2022 -1/2 450SXF Factory Edition and older brother to the 2023 KTM 250SXF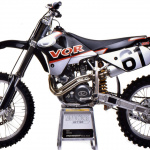 It started life as the brain child of the Vertemati brothers, but the Vertemati/VOR breakup was probably a good thing for buyers—because the 503MX did improve under VOR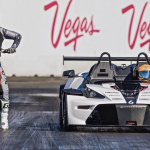 The MXA wrecking crew matches its motocross skill against the KTM X-Bow
A really good entry-level race bike at an affordable price — Not for everyone, but it's flaws are fixable and its power is manageable
Daryl takes KTM's inexpensive RC390 Sport Bike to a road race track to test it and himself
Suzuki has the know-how to build a world-beating RM-Z450, but they spent the greater part of the last decade watching its competition pull away with new technology
MXA had asked Honda about testing Ricky Carmichael's 2004 CRF450, but after RC announced that he was switching to Suzuki for 2005, we crossed it off our list. Surprise! It was about to be crated up sent to the Honda Museum in Japan when Honda told us "Yes!"
On the track, the Husky was smoother, mellower and easier to ride at the crack of the throttle, where the KTM 450 Factory Edition was more responsive
The 2022 Yamaha YZ250 got a much-needed facelift, but the lack of engine upgrades or weight savings means that the new YZ250 didn't close the power gap on the 2022 KTM 250SX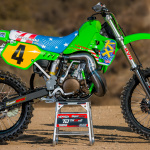 This video is a 10-minute is a story of how this old KX500 came together and how it ran on the track
The door opened for Husqvarna in 1960 with the demise of Monark. This freed up Monark and Lito designer Nils Hedlund to develop a state-of-the-art 500cc motocross machine for Husqvarna
A first of its kind from Honda as they partnered with Greenger to build this electric kids bike
Owned by Yarrive Konsky, built by Nathan Alexander (with aid from Jamie Ellis) and tested by MXA
KTM engineers wanted to move motocross design forward with advancements in bodywork, electronics, ergonomics, power, ease of use and overall design. We tell you how they did
The TM SMX 450FI was built with a single purpose, which was paradoxically to be dual-purpose
When WORCS went to Lake Havasu, MXA knew it would be the place to test our YZ450FX and CRF450RX cross-country bikes, even if we had to ride through the lake
Everything a smoker should be is wrapped up in a 2004 Suzuki RM250. The engine was great and nothing turns as sharp
Not just one of Stefan Everts Championship bikes, but both of them at the same track on the same day
It is a true-to-life kawasaki KX112 engine, which makes it ready-made for the Supermini class, but the rest of the bike is pure KX85
One man, one bike, one Honda guru, two strokes and eighteen years of waiting for fruition
Yamaha has updated their YZ85 and added a new model to their production line, the YZ85 Big Wheel. We shake down these new bikes here
What are the pros and cons of the tried-and-true YZ125 versus the all-new 2022 version? We break them down here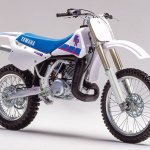 Some times a stop gap measure is the only measure that can work when you start too late
This is the KX450 that Kawasaki should have made in the first place, but without the $12,400 price tag—it's good and it could be better
This is a classic example of all that can go wrong with a hopped-up bike—and spending a bundle of money doesn't always make a bike better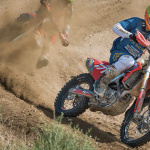 Honda wouldn't give us Sexton's or Roczen's works bikes for the weekend, but Honda's Johnny Campbell gave us one