Yamaha focused on updating the engine on the 2020 YZ450F
There were many changes on the 2020 CRF250 that refined the bike
Why Carson didn't use an KX250F aluminum frame or a 144cc kit, but did use Showa air forks and an Lectron carb
"My goal? I developed a plan to customize my KTM 350SXF to be perfect for a short rider. I'm not alone in this pursuit, as motocross bikes get taller and taller each year."
Small changes made a big difference on the 2020 CRF450
The MXA wrecking crew puts the 2020 KX450 through its paces
You asked for it and we did it in a way that makes this a YZ250 versus YZ250F shootout like no other — read it to learn why
KTM's all-new 2020 Special Edition Enduro models for the two toughest off-road races on the planet
Learn about the new 2020 Yamaha YZ250F in this episode of MXA's First Ride series
RC, DeCoster & Goose tell all about the bike that everyone who was anyone in 2005 remembers
In 2004 Team Yamaha asked MXA to ride Chad Reed's Supercross-winning Yamaha YZ250 two-stroke. That was a day to remember
The 2020 CRF250 got an overhaul on the engine with a new frame and swing arm while the CRF450 got some interesting updates
The brave new world of clean two-strokes won't be new for long as more manufacturers jump in to meet the Euro5 emission standards
Jody builds a fuel-injected 2019 Husqvarna TE300i motocross bike for himself, but gives it to his arch nemesis
The wild and wacky story of how Yamaha got into the dirt bike business and the cast of characters that made it a success
A bike that Junior can ride in the backyard no matter what that nosy neighbor Mrs. Kravitz has to say
How to make a great bike better, by applying common sense, a lots of laps and the right people to help
Building a 125 two-stroke that is faster than most 250 four-strokes— and better sounding
We break down the all of the exciting new attributes of the 2020 Kawasaki KX250 in this first ride video
Just how much has the Yamaha YZ85 changed over the last 17 years — very little for the first 16, but a lot in 2019
Once a new bike, then a forgotten relic, then a barn find and now we are are racing it
KTM's 2020 250SXF address last year's problem areas to produce a much improved race bike
We are well aware of the problems associated with turning a 300cc enduro bike into a motocross bike. This wasn't our first 300 rodeo.
We got to ride the 2020 KX250 for an entire day at Castillo Ranch. Hear what we had to say about the updated bike
It's a little bigger and a little smaller, but its one the most impressive bikes made
Learn all about the 2020 KTM 450 and hear our impressions on it after day one of testing
Husky made some key changes to the FC450, but do they make a difference? Check it out and see
The little brother of the FC450 gets a bundle of practical changes for regular people — see for yourself
As part of a large MXA effort for the World Two-Stroke Championship, MXA had TM's Ralf Schmidt build this wild TM 300MX
Living the good life at 14,000 rpm with a motocross bike that is mildly disguised as an offroad bike
How David O'Connor built the ultimate race bike from a salvaged frame, borrowed suspension and an Irish passport
The one thing Suzuki has going for it is the loyalty of its owners. Although that group shrinks every year, the loyalists who remain are true believers
2020 YAMAHA YZ450F The 2020 Yamaha YZ450F has been redesigned to provide a lighter, more powerful and better-handling motocross experience. The new 449cc, electric-start engine features an all-new compact cylinder head with redesigned combustion chamber shape, steeper valve angles and more aggressive cam profiles. The rearward-slanted cylinder houses a higher-compression piston with low-friction rings attached […]
WHAT'S NEW ON THE 2020 SUZUKI RM-Z450? RM-Z450 1. The 2020 Suzuki RM-Z450 updates are limited to a blue stripe instead of a red one on the gas tank—and that is it. The remainder of this list includes Suzuki highlights, not updates to the 2020 model. 2. The 2020 RM-Z450 features a traction management system. […]
WHAT'S NEW ON THE 2020 KAWASAKI KX250? 1. Revised bore and stroke. 2. Finger-follower valve actuation. 3. Larger-diameter intake and exhaust valves. 4. Larger-bore high performance piston. 5. Low-friction crankshaft pin plain bearings. 6. Stronger cam chain and relocated cam chain tensioner. 7. Shorter intake funnel. 8. Larger throttle body. 9. Shorter exhaust system design. […]
WHAT'S NEW ON THE 2020 KTM 450SXF? 1. New WP XACT front fork setting and new fork piston for improved performance. 2. New WP XACT rear shock setting and new compression adjuster. 3. Airbox and air boot designed to provide maximum protection and better airflow. 4. Optional perforated airbox cover included. 5. New piston with […]
Husqvarna Motorcycles' 2020 motocross and cross-country lineup features nine premium minicycle and full-size motocross machines and three cross-country models with refined handling, aesthetics and performance. The 2020 Husqvarna lineup sees upgrades to the FC250, FC350, and FC450 four-strokes and TC125 and TC250 two-stroke machines, as well as to the TC50. Most interesting for motocross racers […]
WHAT'S NEW ON THE 2020 HONDA CRF450 1. New battery box on the 2020 CRF450 moves the battery 28mm lower to bring the center of gravity down. 2. New suspension settings to work with the stiffer chassis, flexier swingarm and more resilient subframe. 3. Honda Selectable Torque Control (HSTC) offers three different settings of traction […]
The KX250 gets a new engine and suspension but lacks electric start
The 2020 KTM SX-E 5 might introduce a whole new group of families to the joys of motocross
With some reasonable modifications, a CR450 can be transformed into a desert racer, enduro bike, supermoto bike, dirt tracker, TT racer, sidecar racer or even a road racer
The CRF450 Works Edition goes on sale in August for $11,999
Do you know what the best-selling motocross bike on planet earth is? Wrong. It is used Yamaha YZ250 two-stroke
The YZ250X isn't the best 250cc two-stroke offroad racer or the best 250cc two-stroke motocross bike—but it might be the best all-around 250 two-stroke for a guy who wants to do it all
We cover the complete Honda off-road lineup for 2020: CRF450RX, CRF450L, CRF250RX, CRF250F, CRF125F, CRF110F and CRF50F
Check out the specifics on the 2020 Husky TE150i, TE250i, TE300i, FE350, FE350s, FE501 & FE501s
2020 Yamaha smokers!
The 2019's blue frame finally makes sense as the 50, 65, 125, 250, 300i two-strokes and 250, 350 & 450 four-strokes get color-coordinated
Yamaha release the YZ125X two-stroke as an all-new model for their off-road lineup
The 2020 Suzuki motocross models have arrived with a minor color update
KTM added the 150XC-W two-stroke to the fuel injected list for 2020
Plus, totally re-defined and refined fuel-injected KTM 250 & 300 fuel-injected XC models
2020 Suzuki trail bikes, dual sport & play bikes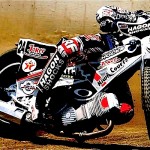 Our best advice? Turn right to go left, speed up to slow down and ignore everything you learned by racing motocross
Underneath the big tank is the heart and soul of a 2019 Honda CRF250 motocross bike. It shares the five-speed transmission, frame geometry, 44mm throttle body, compression ratio, and three push-button maps with its racier brother
The door opened for Husqvarna in 1960 with the demise of Monark. This freed up Monark and Lito designer Nils Hedlund to develop a state-of-the-art 500cc motocross machine for Husqvarna
The Americanization of a high-tech Italian two-stroke thanks to a unique Dutch connection
A quick primer on how to fish a dusty old bike out of the back of the garage and make it great again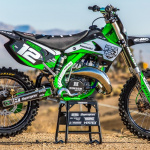 "The other MXA guys started to refer to my KX125 project bike as the 'green unicorn.' I told them that it would be finished soon and then they'd be sorry. I lied!"
When fuel-injected two-strokes become commonplace the price of brass on the stock market will plunge