"I had a few moments of brilliance — one of them was almost passing my childhood hero, Mike Brown, and having him flip me off after I revved my engine behind him."
From the outside, not so different. From the inside, way different
Which one should you buy? We break down the details and give you our opinion on the bikes in this MXA Head-to-Head Shootout video
How to fix the 2020-2021 Yamaha YZ450F with a few common sense moves and crack 60 horsepower with something out-of-the-box
When you give up a ton of horsepower and add a ton of weight, you aren't going to make it all-better with a couple clicks
The fact that Broc Glover won the 1985 AMA 500 Championship on this bike was testament to his talent
The 2021 CRF250 doesn't shine in any area of the power curve. It is lethargic off the bottom, needs a wake-up call in the midrange and doesn't take off until the upper echelons of the powerband.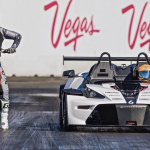 The MXA wrecking crew matches its motocross skill against the KTM X-bow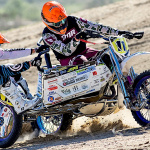 "I got on the gas hard coming into the Talladega first corner, and I could hear Josh yelling, "Slow down!" I ignored him and kept the throttle pegged."
They look so lovely under studio lights, but getting them to that point is fraught with peril and imperiled by fraught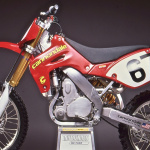 Why the long dreamed of Great American Motocross Hope was a total flop
The wild and wacky story of how Yamaha got into the dirt bike business and the cast of characters that made it a success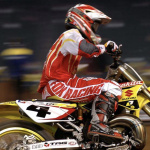 RC, DeCoster & Goose tell all about the bike that everyone who was anyone in 2005 remembers
We ride and talk about the new 2021 Husky FC250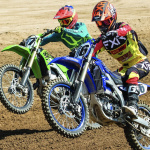 Polar opposites on the track, these two relatively unchanged 2021 models, trade pluses and minus—and your intended use makes a difference
What makes the showroom stock Austrian bikes such a force for change and innovation in the motocross world?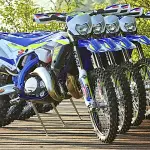 If they ever wanted to switch to making motocross bikes, they could build a powerhouse team of French riders
Jamie Ellis, Dean Dickenson & Mitch Payton put our KTM, Husky & Yamaha 125s on remedial speed therapy — with video and something called "words"
Before Josh Mosiman came to work at MXA or Jamie Ellis wrote his "Twisted Logic" column for MXA, they collaborated on a very special "Smart" Husqvarna FC450
When Honda's aluminum frame was in its teething stages it was jaw breaker rigid. Looking back, was it the way to go?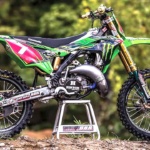 Why Carson didn't use an KX250F aluminum frame or a 144cc kit, but did use Showa air forks and an Lectron carb
Brett Metcalfe's Yamaha of Troy YZ125 was the last of the breed — and he was the last of the Mohicans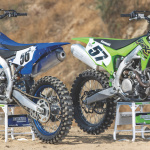 Which bike is better for you? We break apart the details in our latest MXA video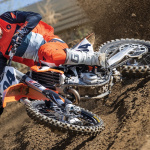 The best advice for first-time 350SXF riders is don't shift. Of course, we don't mean never shift, just don't shift until the rpm peaks out
For the MXA wrecking crew only two bikes were worthy of consideration for the 2006 250cc Bike of The Year crown—the YZ250 and the RM250—we chose the yellow one
If you are looking for a bike that will make you a better rider, turn sharper, brake stronger and haul the mail without any drama, this is the bike for you
It's nice, pleasant and fun to race, but maybe Kawasaki should start thinking about better forks, a smaller rear rotor, electronic mapping and more actual horsepower for 2022
A great powerband. Not an incredibly powerful engine down low, but a powerband that helps both the rider and chassis work better together
The YCF Bigy is 187.2cc, air-cooled, single-cylinder four-stroke with 17/14 wheels and a seat height of 35 inches — best of all it retails for $2999 and comes with a warranty
The new Rockstar Edition Husqvarna FC450 is here
It seems like it has been released earlier than usual, but its on time, we are still running on Covid time
Various CRs and CRFs parts make 2008 Service Honda CR500AF sound like Frankenstein's bike, but on the stand it looks like it was meant to be.
After an aborted attempt to jump from Team Suzuki to Team Honda in the middle of the 1997 season, Mike finally got his wish for the 1998 season
This is a classic example of all that can go wrong with a hopped-up bike—and spending a bundle of money doesn't always make a bike better
Justin Barcia's Geico 2012 Honda CRF250 ripped, the brakes were sensitive and the suspension was set up for a 144-pound man-child.
Time has a way of blurring the rear-view vision of motocross fans. What's better a 2004 Honda or 2004 Yamaha? We not surprised that you don't know the correct answer
The CRF450 was the first production 450 motocross bike to break the 60-horse barrier. For comparison, the 2015 Honda made 53.03 horsepower. The "slower is better" philosophy was old news
On MXA's 2020 Yamaha YZ125, we wanted a no-frills race bike. We only wanted to change the stuff that needed changing, work on the items that needed help and replace the parts that we knew could be better
Mitch Payton gave us Ryan Villopoto's engine specs and his special YZ125RV works pipe which is now available to buy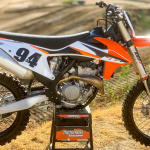 It doesn't look any different, but there are significant changes to the 2021 KTM 350SXF
What Rockstar Energy Suzuki has managed to accomplish in 2013 was a major feat—they built a super-competitive bike, developed one-off parts and hired the best racer possible
We finally have the KTM 250 in the MXA stables. Here's what we thought of the updated bike after day one
Yamaha YZ250F owners should rejoice, because while Webb's bike is graced with a handful of unobtainable parts, the vast majority of parts that make Cooper's steed run are readily available
Short of making it happen at gunpoint, the easiest way to get your hands on a works bike is to be Daytona winner or an MXA test rider
We get misty-eyed sometimes thinking about past bikes we loved, as well as ones that should remain forgotten. We take you on a trip down memory lane with bike tests that got filed away and disregarded in the MXA archives. We reminisce about a piece of moto history that has been resurrected. Here is our […]
"My goal? I developed a plan to customize my KTM 350SXF to be perfect for a short rider. I'm not alone in this pursuit, as motocross bikes get taller and taller each year."
The 2021 Yamaha YZ250F looks the same, but it has over 30 new part numbers for 2021
For 2021 Suzuki offers all the things it has been famous for over the years
One caveat: if you buy a YZ250X and port the cylinder, mill the head and add an aftermarket pipe, you might as well have bought a YZ250 and saved the money
Yamaha Enduro models for the 2021 year… the ones with the headlights
The Kawasaki KX250 is all-new for 2021. Watch our video, see detailed photos of the engine parts and use our custom map setting here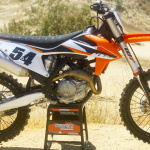 We tell you everything that we learned on day one of our KTM 450SXF long-term test
Yamaha is back with their YZ250 two-stroke. No, it hasn't changed. Yes, we're still testing it
The 2021 Kawasaki KX450 has a few updates that could make this bike a contender in MXA's 2021 450 Shootout
We bring you all the details on the new 2021 Husqvarna FC450 and give you our first impressions on it after day one of testing
The 2021 Honda CRF450 is all-new from head-to-toe. Learn our initial impressions about the bike here
Shaking down our brand new 2021 Yamaha YZ450F, which sadly only gained new graphics and plastic colors
The MXA Wrecking Crew shakes down the 2021 Honda CRF250
The bike that James Stewart rode to a perfect season in 2008 —perfect means 24 straight moto wins
There is a lot to be learned from the BWR Honda team. They are the most creative privateer team on the Supercross circuit