Yamaha brought MXA out into the trees of South Carolina to test the new 2020 YZ250FX off-road race bike
We tell you what you need to know about the off-road tailored YZ125 two-stroke
The downside of winning the "2019 MXA 250 Shootout" was that Yamaha took the calculated risk of not spending any money on the 2020 YZ250F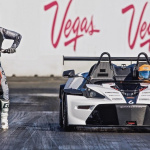 The MXA wrecking crew matches its motocross skill against the KTM X-bow
It lacks bottom-end power and an electric starter. One of these things is something every racer needs; the other is something every racer wants
Husqvarna's buyer demographics skew towards riders who are not interested in Supercross-stiff suspension. They want suspension that is fun to be on
TM has entered the two-stroke fuel injection market on their enduro models
Everything you need to know, more than you want to know & things you won't understand
Husqvarna sets out on its own paths — it's not KTM's lap dog anymore
TM offers a laundry list of 2020 models to choose from
You waited for it. It's here! Everything you need to know about the YZ450F, RM-Z450, 450SXF, KX450, FC450 & CRF450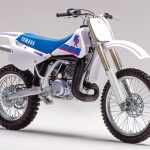 Some times a stop gap measure is the only measure that can work when you start tool late
We were excited when Rockstar Husqvarna called and told us that they were building Jason Anderson a factory 250 two-stroke. After Jason rode it we gladly hopped on and tested it out
The wild and wacky story of how Yamaha got into the dirt bike business and the cast of characters that made it a success
With some reasonable modifications, a CR450 can be transformed into a desert racer, enduro bike, supermoto bike, dirt tracker, TT racer, sidecar racer or even a road racer
RM-Z250 vs. CRF250 vs. KX250 vs. 250SXF vs. FC250 vs. YZ250F. Find out who takes the cake for 2020
In this episode of MXA's First Ride series we ride KTM's best selling motocross bike
Jody builds a fuel-injected 2019 Husqvarna TE300i motocross bike for himself, but gives it to his arch nemesis
The Pro Circuit RM-Z250 proves that you can keep up with the Joneses with enough time, money and know-how
We are well aware of the problems associated with turning a 300cc enduro bike into a motocross bike. This wasn't our first 300 rodeo.
The brave new world of clean two-strokes won't be new for long as more manufacturers jump in to meet the Euro5 emission standards
When fuel-injected two-strokes become commonplace the price of brass on the stock market will plunge
You don't really know what's going on with your bike until you do a comprehensive inspection and rebuild
How to lose the wah-wah blues of the Honda's CRF250 lack of bottom-end throttle response
A Kawasaki-backed Grand Prix team builds an awesome KX125 two-stroke, but with a blue twist
It may not have changed much between 2019 and 2020, or 2006 and 2020 for that matter, but sometimes a Golden Oldie shouldn't be messed with
RC, DeCoster & Goose tell all about the bike that everyone who was anyone in 2005 remembers
MXA takes the 2020 Suzuki RM-Z450 out to Glen Helen for this First Ride Video
The personal two-stroke race bikes of the stars of the past — they could race anything they wanted, but they prefer two-strokes
MXA looks back to the 2001 Honda CR250 two-stroke—that was the years that Honda came to its senses and took a step back to the good old days
The new generation of 500cc two-strokes
Video, history, test ride and tech about the newest 500cc two-stroke engine on the plane
Why the long dreamed of Great American Motocross Hope was a total flop
Do you remember the Aloop XMX Freestyle bike? We had Mike Metzger do the testing
Enjoy the sights and sounds of the 2019 TM300MX two-stroke in it's raw form
It's your capacitor's fault. The most common use for a capacitor on a fuel-injected motocross bike is to give a jolt of power to start the engine
A former AMA Pro and current team manager brings a pop gun to a gunfight and exceed expectations
Once a new bike, then a forgotten relic, then a barn find and now we are are racing it
It seemed so long ago, but when Kenny got off the title-winning Suzuki RM-Z450 — the MXA wrecking crew got on it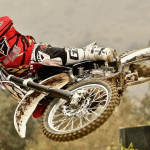 The Husqvarna story started in Sweden over 100 years ago, ended up in Italy, got bought by the Germans and then, in 2013, this is what MXA was left to test
At first glance it looks the same, but once you dig in to it, there are a lot of updates on the 2020 Yamaha YZ450F
As part of a large MXA effort for the World Two-Stroke Championship, MXA had TM's Ralf Schmidt build this wild TM 300MX
You might be tempted to think of the Honda Roczen Edition as the equal to the KTM Factory Edition, but that would be inaccurate
Learn all about the new 2020 Yamaha YZ450F in this detailed bike breakdown video
A bike that Junior can ride in the backyard no matter what that nosy neighbor Mrs. Kravitz has to say
Looking for a smoker? You came to the right place. This is MXA's performance guide to the 2019 two-strokes (which in most cases means the 2020 two-stroke models also)
The perfect entry-level bike for a future racer or for family fun
T2 pre-mixed race gas uses a high-quality, brand-name, synthetic, two-stroke oil that will not separate.
There were many changes on the 2020 CRF250 that refined the bike
Yamaha focused on updating the engine on the 2020 YZ450F
Why Carson didn't use an KX250F aluminum frame or a 144cc kit, but did use Showa air forks and an Lectron carb
"My goal? I developed a plan to customize my KTM 350SXF to be perfect for a short rider. I'm not alone in this pursuit, as motocross bikes get taller and taller each year."
Small changes made a big difference on the 2020 CRF450
The MXA wrecking crew puts the 2020 KX450 through its paces
You asked for it and we did it in a way that makes this a YZ250 versus YZ250F shootout like no other — read it to learn why
KTM's all-new 2020 Special Edition Enduro models for the two toughest off-road races on the planet
Learn about the new 2020 Yamaha YZ250F in this episode of MXA's First Ride series
The 2020 CRF250 got an overhaul on the engine with a new frame and swing arm while the CRF450 got some interesting updates
How to make a great bike better, by applying common sense, a lots of laps and the right people to help
Building a 125 two-stroke that is faster than most 250 four-strokes— and better sounding