Everything you need to know about the 2020 Kawasaki KX450
We think that we could fix the RM-Z450 in an afternoon, we have to wonder what's stopping Suzuki's engineers from doing the same thing
Get the details on MXA's Pro Circuit build Husqvarna TC125 two-stroke project bike
Everything you need to know about the 2020 Yamaha YZ450F — not just how it performs, but why
Everything you need to know about the 2020 Honda CRF250 and some stuff you don't want to know
Husqvarna sets out on its own paths — it's not KTM's lap dog anymore
Before Josh Mosiman came to work at MXA, we tested his "Smart" Husqvarna FC450 — it was a unique bike in many ways
Video, history, test ride and tech about the newest 500cc two-stroke engine on the plane
RC, DeCoster & Goose tell all about the bike that everyone who was anyone in 2005 remembers
With the 2020 Supercross series around the corner, do you remember when Lance Smail and Tom Moen made Supercross history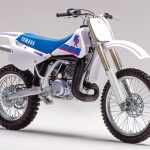 Some times a stop gap measure is the only measure that can work when you start tool late
The Honda CRF450 makes the most horsepower by leaps and bounds, which is exactly what this super stiff chassis does not need
A look into the future of what KTM is planning for their 2021 models
Our goal is to help you find out what bike is best for you—so, we pull no punches in the search for knowledge
You can make your 250 four-stroke torquier, broader and more powerful in one simple step. The secret sauce? Cubic centimeters.
Always thought of as a boutique brand, TM is firing up the assembly line to double 85c, 100cc, 125cc, 144cc, 250cc, 300cc & 450cc production
We sent Lars Larsson into the woods of Sweden to search through the workshops of ex-Husky engineers to find the hidden gems
This is the most expensive Honda CRF150F four-stroke play bike ever built
MXA test riders want to love the 2020 Suzuzki RM-Z250 and, at times, we do, but then a big hill appears in front of us
Was the KTM 380SX faster than the KX500 and CR500 of their times? Yes and no. Could big two-strokes ever come back?
The first of the limited edition KTM and Husqvarna prelude to 2021 motocross bikes breaks cover — see it here and now
TM has been around for many years, and their claim to fame is that they are the only manufacturer offering a full-blown factory bike to the public
The most modern bike ever made with a vintage engine
The personal two-stroke race bikes of the stars of the past — they could race anything they wanted, but they prefer two-strokes
We were excited when Rockstar Husqvarna called and told us that they were building Jason Anderson a factory 250 two-stroke. After Jason rode it we gladly hopped on and tested it out
The bike built for Jeremy McGrath, not the end user
This engine ran on $35 per gallon VP MXR02 and was so temperamental that it had to be rejetted every time it was ridden.
When Honda's aluminum frame was in its teething stages it was jaw breaker rigid. Looking back, was it the way to go?
You asked for it! A YZ250 versus YZ250F shootout like no other — read it to learn why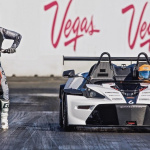 The MXA wrecking crew matches its motocross skill against the KTM X-bow
The downside of winning the "2019 MXA 250 Shootout" was that Yamaha took the calculated risk of not spending any money on the 2020 YZ250F
Everything you need to know, more than you want to know & things you won't understand
Why the long dreamed of Great American Motocross Hope was a total flop
The wild and wacky story of how Yamaha got into the dirt bike business and the cast of characters that made it a success
In a year where Honda and Kawasaki have chased after KTM's signature high-rpm powerband, the KTM 250SXF is still the best—because it didn't give up low-to-mid to get top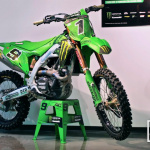 Adam's mechanic takes you through an incredibly detailed description of the Adam's works KX450
Yamaha brought MXA out into the trees of South Carolina to test the new 2020 YZ250FX off-road race bike
We tell you what you need to know about the off-road tailored YZ125 two-stroke
It lacks bottom-end power and an electric starter. One of these things is something every racer needs; the other is something every racer wants
Husqvarna's buyer demographics skew towards riders who are not interested in Supercross-stiff suspension. They want suspension that is fun to be on
TM has entered the two-stroke fuel injection market on their enduro models
TM offers a laundry list of 2020 models to choose from
You waited for it. It's here! Everything you need to know about the YZ450F, RM-Z450, 450SXF, KX450, FC450 & CRF450
With some reasonable modifications, a CR450 can be transformed into a desert racer, enduro bike, supermoto bike, dirt tracker, TT racer, sidecar racer or even a road racer
RM-Z250 vs. CRF250 vs. KX250 vs. 250SXF vs. FC250 vs. YZ250F. Find out who takes the cake for 2020
In this episode of MXA's First Ride series we ride KTM's best selling motocross bike
Jody builds a fuel-injected 2019 Husqvarna TE300i motocross bike for himself, but gives it to his arch nemesis
The Pro Circuit RM-Z250 proves that you can keep up with the Joneses with enough time, money and know-how
We are well aware of the problems associated with turning a 300cc enduro bike into a motocross bike. This wasn't our first 300 rodeo.
The brave new world of clean two-strokes won't be new for long as more manufacturers jump in to meet the Euro5 emission standards
When fuel-injected two-strokes become commonplace the price of brass on the stock market will plunge
You don't really know what's going on with your bike until you do a comprehensive inspection and rebuild
How to lose the wah-wah blues of the Honda's CRF250 lack of bottom-end throttle response
A Kawasaki-backed Grand Prix team builds an awesome KX125 two-stroke, but with a blue twist
It may not have changed much between 2019 and 2020, or 2006 and 2020 for that matter, but sometimes a Golden Oldie shouldn't be messed with
MXA takes the 2020 Suzuki RM-Z450 out to Glen Helen for this First Ride Video
MXA looks back to the 2001 Honda CR250 two-stroke—that was the years that Honda came to its senses and took a step back to the good old days
The new generation of 500cc two-strokes
Do you remember the Aloop XMX Freestyle bike? We had Mike Metzger do the testing
Enjoy the sights and sounds of the 2019 TM300MX two-stroke in it's raw form