Do you know what the best-selling motocross bike on planet earth is? Wrong. It is used Yamaha YZ250 two-stroke
Husky made some key changes to the FC450, but do they make a difference? Check it out and see
The KX250 gets a new engine and suspension but lacks electric start
Yamaha focused on updating the engine on the 2020 YZ450F
The YZ250X isn't the best 250cc two-stroke offroad racer or the best 250cc two-stroke motocross bike—but it might be the best all-around 250 two-stroke for a guy who wants to do it all
Check out the specifics on the 2020 Husky TE150i, TE250i, TE300i, FE350, FE350s, FE501 & FE501s
The 2020 CRF250 got an overhaul on the engine with a new frame and swing arm while the CRF450 got some interesting updates
2020 Yamaha smokers!
The 2019's blue frame finally makes sense as the 50, 65, 125, 250, 300i two-strokes and 250, 350 & 450 four-strokes get color-coordinated
Yamaha release the YZ125X two-stroke as an all-new model for their off-road lineup
The 2020 Suzuki motocross models have arrived with a minor color update
The CRF450 Works Edition goes on sale in August for $11,999
KTM added the 150XC-W two-stroke to the fuel injected list for 2020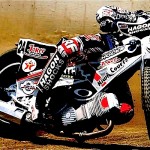 Our best advice? Turn right to go left, speed up to slow down and ignore everything you learned by racing motocross
Underneath the big tank is the heart and soul of a 2019 Honda CRF250 motocross bike. It shares the five-speed transmission, frame geometry, 44mm throttle body, compression ratio, and three push-button maps with its racier brother
The door opened for Husqvarna in 1960 with the demise of Monark. This freed up Monark and Lito designer Nils Hedlund to develop a state-of-the-art 500cc motocross machine for Husqvarna
The Americanization of a high-tech Italian two-stroke thanks to a unique Dutch connection
A quick primer on how to fish a dusty old bike out of the back of the garage and make it great again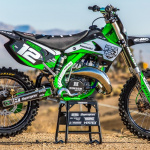 "The other MXA guys started to refer to my KX125 project bike as the 'green unicorn.' I told them that it would be finished soon and then they'd be sorry. I lied!"
When fuel-injected two-strokes become commonplace the price of brass on the stock market will plunge
Plus, totally re-defined and refined fuel-injected KTM 250 & 300 fuel-injected XC models
The most modern bike ever made with a vintage engine
Think of it as a Husky FC450 with a GYT Kit, or a precursor to the 2020 Husqvarna FC450
Twisted Development's Jamie Ellis is the go-to guy for privateers who want to stand a fighting chance against the might of the factory teams
It's no secret that we didn't like this bike very much in 2003. It finished last in MXA's 2003 250cc shootout. Find out if the 2004 KTM 250SX was any better
We sent Lars Larsson into the woods of Sweden to search through the workshops of ex-Husky engineers to find the hidden gems
Things you can't learn in one ride, one week or even one month — MXA puts the 2019 KX450 through a full test cycle
2020 Suzuki trail bikes, dual sport & play bikes
Chad Reed got a last-minute deal to ride the 2009 AMA Nationals for Team Suzuki. It was thrown together, but a match made in heaven
The closest thing to a time machine that we can find. It takes you back to 2006 and brings you back to the present in a flick of the throttle
Sheak's high-rpm flyer was perfect for his 125 National speed, but without his talent, it is a demanding bike to ride
There are three players in the 250 two-stroke game — the hard-hitting KTM 250SX, the slow-developing but high-revving YZ250 and the jack-of-all-trades Husqvarna TC250
Everyone who works at KTM is a racer, KTM media guru David O'Connor lets MXA ride his 15,000 rpm pride and joy
Was the KTM 380SX faster than the KX500 and CR500 of their times? Yes and no
The 2006-2019 Yamaha YZ250 is a remedy for the four-stroke doldrums — pop one Yamaha YZ250 under your fanny and kiss the doldrums goodbye
James Stewart's 2009 AMA Supercross-winning YZ450F is a piece of history, chock-full of personal touches that only James Stewart would like
We cover the complete Honda off-road lineup for 2020: CRF450RX, CRF450L, CRF250RX, CRF250F, CRF125F, CRF110F and CRF50F
Since the 2019-1/2 KTM 450SXF Factory Edition engine is the same as the 2019 production engine—save for these three small changes—we have to give a nod to the minor changes' effects
A fuel-injected, electric start, trail bike that is designed to take the place of the popular CRF230… or the XR250 if you are savvy enough to remember it
Honda, bless their souls, rolled the dice in 2002 with a case-reed engine and that affected the 2005 model
An electric bike that is fast, adjustable, long lasting and great for growing with your kids
80 percent of Ryan Villopoto's 2007 bike was made, modified or reconfigured in the Pro Circuit race shop. Not even the frame was left alone
How Chad Reed got to America in the first place—and the moves he made to insure that he became a moto icon
This is an interesting powerband. It feels snappy when the throttle is first rolled, then calms down as the rpm climbs, but from 8000 rpm on, the Husqvarna takes off
The 2019 KTM 125SX is the best production 125cc machine to ever roll down a production line
The MXA wrecking crew wanted to know what kind of bike a hammerhead like RC really rides. What better way to find out than by riding race bike?
The RM250 had every two-stroke trait–good, bad and ugly
The 2003 125 National Championship at Troy, Ohio, could have been an epic battle between Langston and Hughes, but It didn't happen. Fate, in the form of a massive rainstorm, dealt a cruel blow to one of the two KTM racers.
TM has been around for many years, and their claim to fame is that they are the only manufacturer offering a full-blown factory bike to the public
The most comprehensive 2019 450 shootout — complete with all the stuff that no one else will ever tell you. This is the real deal shootout
In 2004 Team Yamaha asked MXA to ride Chad Reed's Supercross-winning Yamaha YZ250 two-stroke. That was a day to remember
Japan versus Austria versus the MXA wrecking versus your wallet
Carson is the fastest pit bike racer on the planet, but that status doesn't pay the bills— winning Straight Rhythm does. On to Supercross!
Your first chance to see Honda's electric CRF450 (minus the 450) motocross bike.
The 2005 CR125 was much faster than the 2004 model. In fact, was competitive with the rest of the 125s. As for the 250Fs, let's not get too greedy
Suzuki is trying to fight back from the 250 cellar, but they have to fight harder than this
Starting in 2019, Kawasaki started playing in the same league as the Austrian brands and with Kawasaki's newfound popularity have come aftermarket companies
With its revolutionary fuel injection, we wanted to see if we could turn this off-road 300 into a double-duty motocross bike
Why the long dreamed of great American Motocross Hope was a total flop
Honda's main focus was on fixing the weak-sister powerband of the 2018 CRF250 for 2019—and doing it while staying within its meager R&D budget