"I chose the Yamaha YZ125 because it had been basically the same since 2005. I know lots of people criticize Yamaha for not making a new YZ125 and YZ250 every couple of years, but the fact that they don't change is why I wanted one."
Take it from the MXA wrecking crew, the FC350 is the best all-around motocross bike available. It's as agile as a 250 and as powerful as a 450
In the 1990s Kawasaki was know as an engine company due to the powerful engines they produced
We've ll seen the motocross bikes, but have you looked into the cross-country models that add features for both MX and off-raod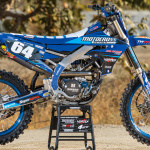 We cried a little bit when riding this bike for two reasons. (1) The reverberation noise was insanely loud due to the hopped-up engine and vented airbox cover (2) The power profile brought us tears of joy
When it came time to select a test rider for the 1991 KX500 project build, managing editor Daryl Ecklund was voted the right guy for the job. We had a blast on this bike and explain all the details on it in this video
We love this bike, and we think that you will, too. It's fast, light and low. It works with you to make you best that you can be.
We had come to ride the bike that Damon had used to win Anaheim, Houston, Pontiac, Charlotte, Los Angeles and Mt. Morris; why would we want to change anything?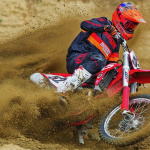 Since GasGas' race bikes were all-new in 2021, we don't expect any major changes for 2022, but we do think you need to know these ten GasGas facts
Finally, after remaining basically the same since 2006, the YZ250 has gained some significant upgrades. It's not "All-new," but it feels pretty new!