The 2005 CR125 was much faster than the 2004 model. In fact, was competitive with the rest of the 125s. As for the 250Fs, let's not get too greedy
Suzuki is trying to fight back from the 250 cellar, but they have to fight harder than this
Starting in 2019, Kawasaki started playing in the same league as the Austrian brands and with Kawasaki's newfound popularity have come aftermarket companies
We sent Lars Larsson into the woods of Sweden to search through the workshops of ex-Husky engineers to find the hidden gems
With its revolutionary fuel injection, we wanted to see if we could turn this off-road 300 into a double-duty motocross bike
Why the long dreamed of great American Motocross Hope was a total flop
Honda's main focus was on fixing the weak-sister powerband of the 2018 CRF250 for 2019—and doing it while staying within its meager R&D budget
In 2004 Team Yamaha asked MXA to ride Chad Reed's Supercross-winning Yamaha YZ250 two-stroke. That was a day to remember
TM has been around for many years, and their claim to fame is that they are the only manufacturer offering a full-blown factory bike to the public
The Husqvarna FC250 rolls off the same assembly line as the KTM 250SXF in Mattighofen, Austria, but the two brands strive to have their own personalities
In 2005 the YZ125 sold 28 percent more bikes from the pervious year which allowed Yamaha to spend R&D money to make the 2006 YZ125 even better
The personal two-stroke race bikes of the stars of the past — they could race anything they wanted, but they prefer two-strokes
We give you our impression of the KTM 450SXF Factory Edition's twin brother the FC450 Rockstar Edition
A Kompendium of Knowledge about the last 12 years of KTM 450SXF Know-how
KTM didn't update the problematic issues we had on the 2019 KTM 450SXF, but they did make updates to the engine, suspension and added lots of bling for $11,099
The 2019 KTM 125SX is the best production 125cc machine to ever roll down a production line
As close as you'll ever get to the innermost workings of the bike that is the same as the one leading the 250 West Supercross series right now
Things you can't learn in one ride, one week or even one month — MXA puts the 2019 KX450 through a full test cycle
The return of the KTM 690 Enduro R in 2019 offers riders a true long-distance Enduro machine, ready to connect the tarmac with trails
You can't always believe word of mouth, sometimes you have to take all six bikes to the dyno and wring them out to get the right answer
"The worst business decision that KTM ever made was to buy the Dutch-based WP suspension company"
If Suzuki's engineers can't justify a stronger engine, electric starter and calmed-down chassis, they will suffer from the law of diminishing returns
TM, the Italian bike manufacturer, has been around for many years, and their claim to fame (as far as a marketing strategy goes) is that they are the only manufacturer offering a full-blown factory bike to the public
In 2001 the KTM 125SX made big strides to not only stay with the Japanese brands, but beat them
Finally, the Italian bike is fitting into the American way of life, riding styles, tracks and needs
Rockstar Husqvarna decided to build Jason Anderson a true-to-life factory Husqvarna TC250 two-stroke. Why? Why not.
One small step backwards and one giant leap forward
We want to see smokers line the gate inside stadiums again as much as anyone, but the only way that will happen is if Gared Steinke is put in charge of running the AMA.
On motocross bikes it is human nature to believe that change is good, but that isn't always the case
Four-year production cycles are not advantageous to keeping up with the competition
In 2001, Honda came to its senses and took a step back to the good old days
In the 1990s Kawasaki was know as an engine company due to the powerful engines they produced
We give you the inside scoop on the TC250 two-stroke
This is Motocross Action's detailed 2019 250 Four-Stroke shootout — raw and unfiltered
Everything you need to know to get the most out of the 2019 Yamaha YZ250F—including LMAR9E-J
Under the hood is a Jame Ellis-tuned engine that knows what you want and when to give it to you
The most comprehensive 2019 450 shootout — complete with all the stuff that no one else will ever tell you. This is the real deal shootout
The 2019 Honda CRF450 is paradox wrapped in an enigma with a side of bacon
There is no doubt that the KTM 250SXF is the lightest and highest revving bike in its class. All you have to do to utilize all the power is to resist shifting
This is a classic example of all that can go wrong with a hopped-up bike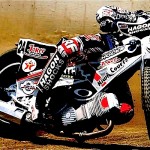 Our best advice? Turn right to go left, speed up to slow down and ignore everything you learned by racing motocross
All-new flagship of the CRF Recreational Line is a fuel-injected, four-valve, 50-state legal, steel frame, off-road machine
If you've never seen a true-to-life pink TM, don't fret. The MXA wrecking crew is going to show you two of them in our all-pink shootout
Models of the Honda trial line
Did you own any of these 125cc or 250cc winners throughout the two decades?
The all-new CRF250F now has fuel injection
KTM introduces modest changes to the 2019-1/2 Factory Edition that are built around the actual 2020 machine
The age-old struggle of power versus powerband
Get to know the ins and outs of the new 2019 Honda CRF250R in this First Ride video
The 2019 Suzuki RM-Z250 is here and we all agree that it's better than last year. Watch Landon Currier shred the new bike around a freshly prepped Glen Helen track
Our chief test rider Dennis Stapleton takes the brand new 2019 Honda CRF250RX to the track and trails of Cahuilla Creek in this first ride video.
KTM grows through its teething stages breaking into the new millennium
To quote Michael Corleone, "Just when I thought I was out, they pull me back in!"
The powerband that is so usable that it feels like a rheostat. You dial in the power and the lights get brighter, or dial it down for a little mood lighting
My kingdom for a blue valve cover, four wheel spacers and two axle lugs — and why they matter
Mama mia, that's some spicy MXer!
You have to ask yourself, "What would Aristotle do?" Because that is the key to success in finding brand loyalty from 50cc to 450cc
People thought Yamaha was crazy for implementing the aluminum frame on the YZ250 & YZ125, but it paid off. Yamaha sold 50% more YZ250s in '05 than in '04
Underneath the YZ250's clothes it's virtually the same bike since 2006. Although we still have just as much fun riding it
You can't tell a book by its cover — even an orange book. We read the KTM 350SXF for you from cover to cover