CLASSIC MOTOCROSS IRON: 1981 HONDA CR250R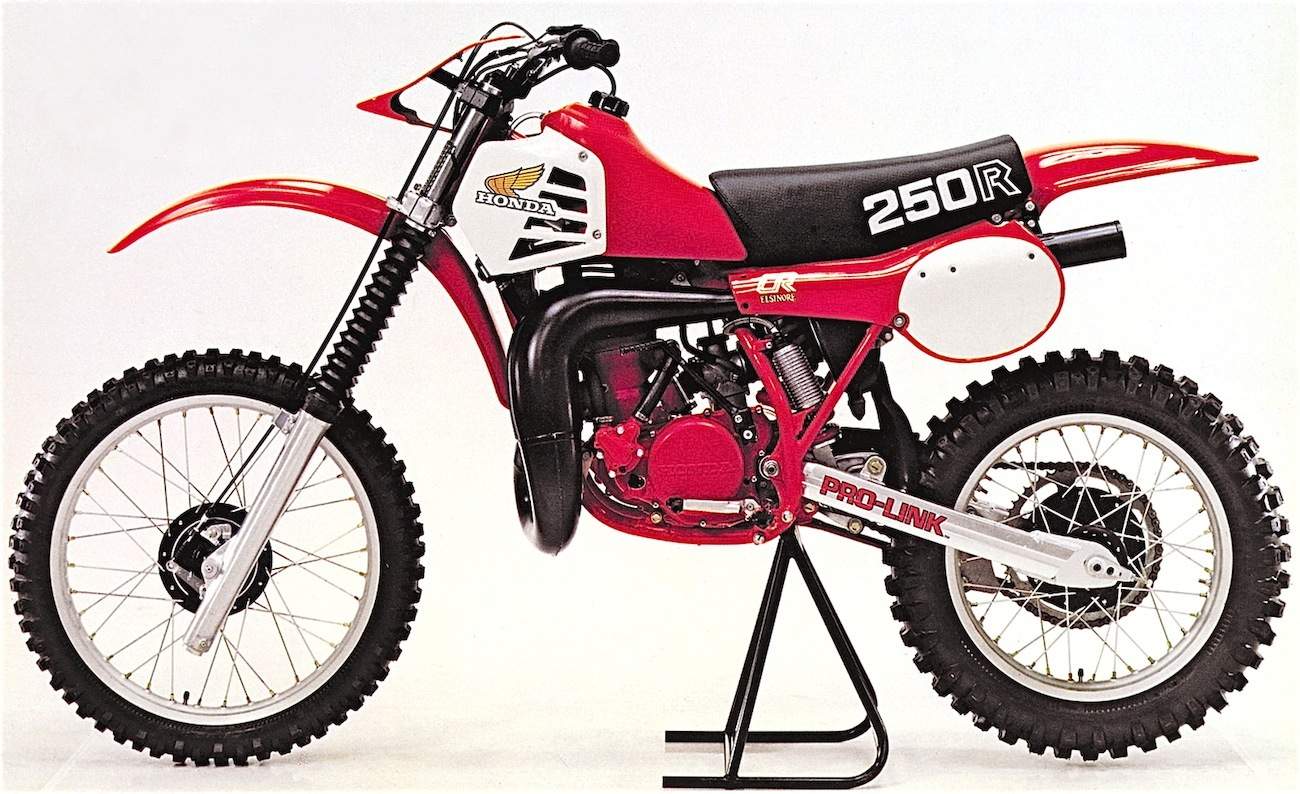 By Tom White
There is little doubt that 1981 was an interesting year for Honda. The manufacturer went all Star Wars on its cosmetics, plus water-cooled the CR125 and CR250, introduced the ill-fated CR450 and unveiled the stupidest front number plate in motocross history. Still, the 1981 CR250 tried to bring exotic works technology to the production line. It was the first-ever, water-cooled, 250cc production bike. Borrowing works technology, the 1981 CR250 shared the works bike's long-stroke engine design, center port exhaust, semi-double-cradle frame and Pro-Link single-shock suspension. Although Honda wasn't the first to put a single-shock system on a production bike, the Pro-Link setup proved to be a precursor for all the linkage designs in use today.
In 1981 Honda broke away from Showa to outfit the CR250 with Kayaba components. Honda wasn't ready to go to disc brakes in 1981, but it did equip the CR250 with a double-leading-shoe front drum that worked very well. There were problems, though. The frames had a tendency to break, the clutch slipped, the head pipe hung below the frame and the transmission popped out of third gear constantly. Even worse, the 1981 CR250 weighed a ton, and the wing-like front number plate, designed to get more air to the two small radiators, was so ugly that nobody ever raced with it.
THE ODDITY EXTRAPOLATION
The 1981 Honda CR250 is collectible only because of its unique place in history. Not a great bike by any stretch of the imagination, it is memorable for its ground-breaking technology and ugly aesthetics. Even oddities can have a following, which is why collector bikes must have the original wing-style front number plate, along with the double-leading-shoe front brake and remote reservoir, four-click adjustable shock.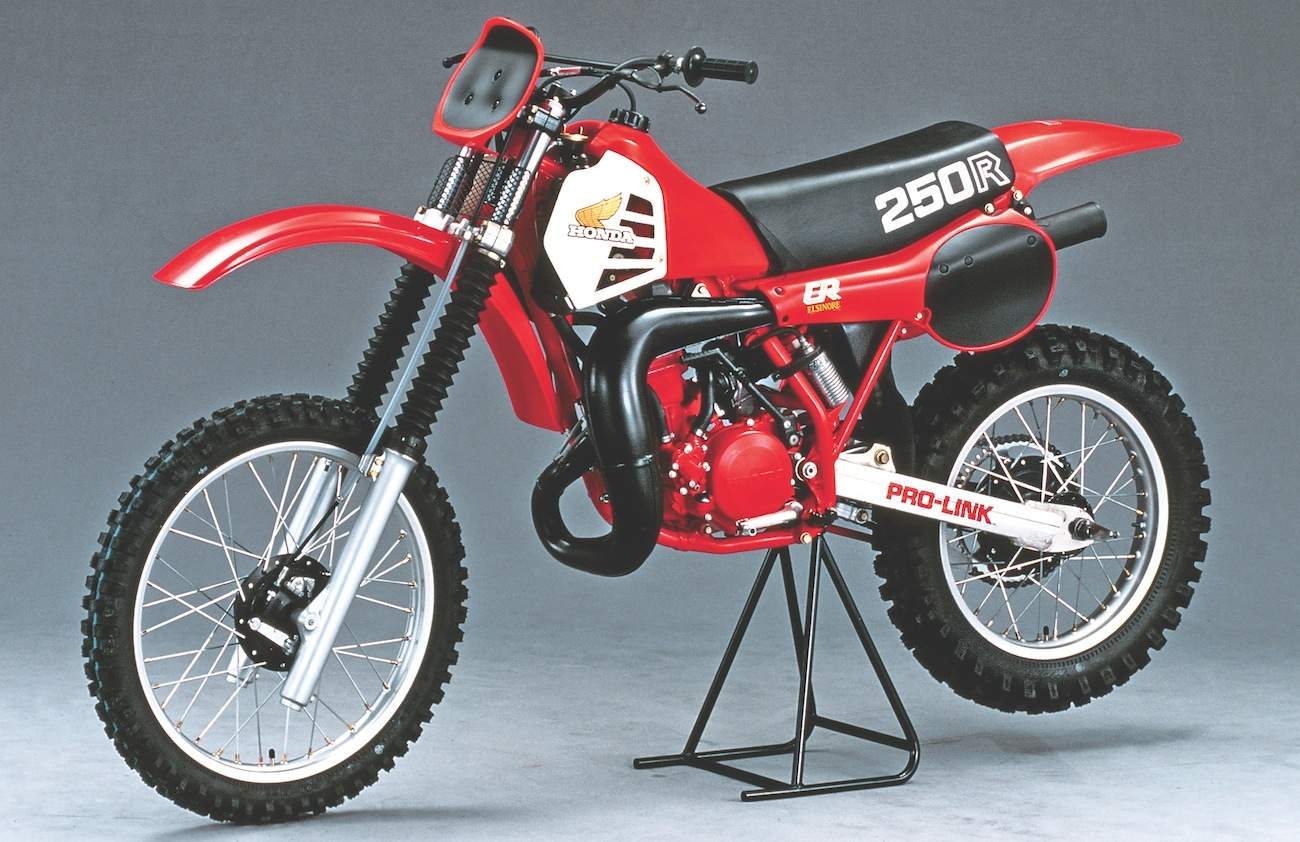 The Japanese domestic version did not have the wing-like front number plate, but then none of the American models had them once the buyers got the bike home. The domestic Japanese model (shown above) had a forward facing, but very small front number plate (with the same wire screen below it as the American model).