BIKES YOU'VE NEVER SEEN BEFORE: 1970 TORPADO 50 SQUIRREL CROSS
Industria Cicli Torpado was founded in Padova in 1950 and specialized in manufacturing machines fitted with 32cc Mosquito and 48cc Minarelli two-stroke engines, many of which had quite distinctive styling. They also built bicycles.
"Style and perfection on two wheels!!"
The Mosquito engine had a unique history. After WWII Adalberto Garelli was no longer in the business of making industrial engines for the military, so Garelli introduced an engine called the 38cc Mosquito. The Mosquito Model 38A began in 1946 as a clip-on engine for a bicycle frame. The concept was a huge success over with two million of the engines sold world-wide. Power was delivered to the back wheel via a friction wheel and was able to reach a top speed of 20 mph.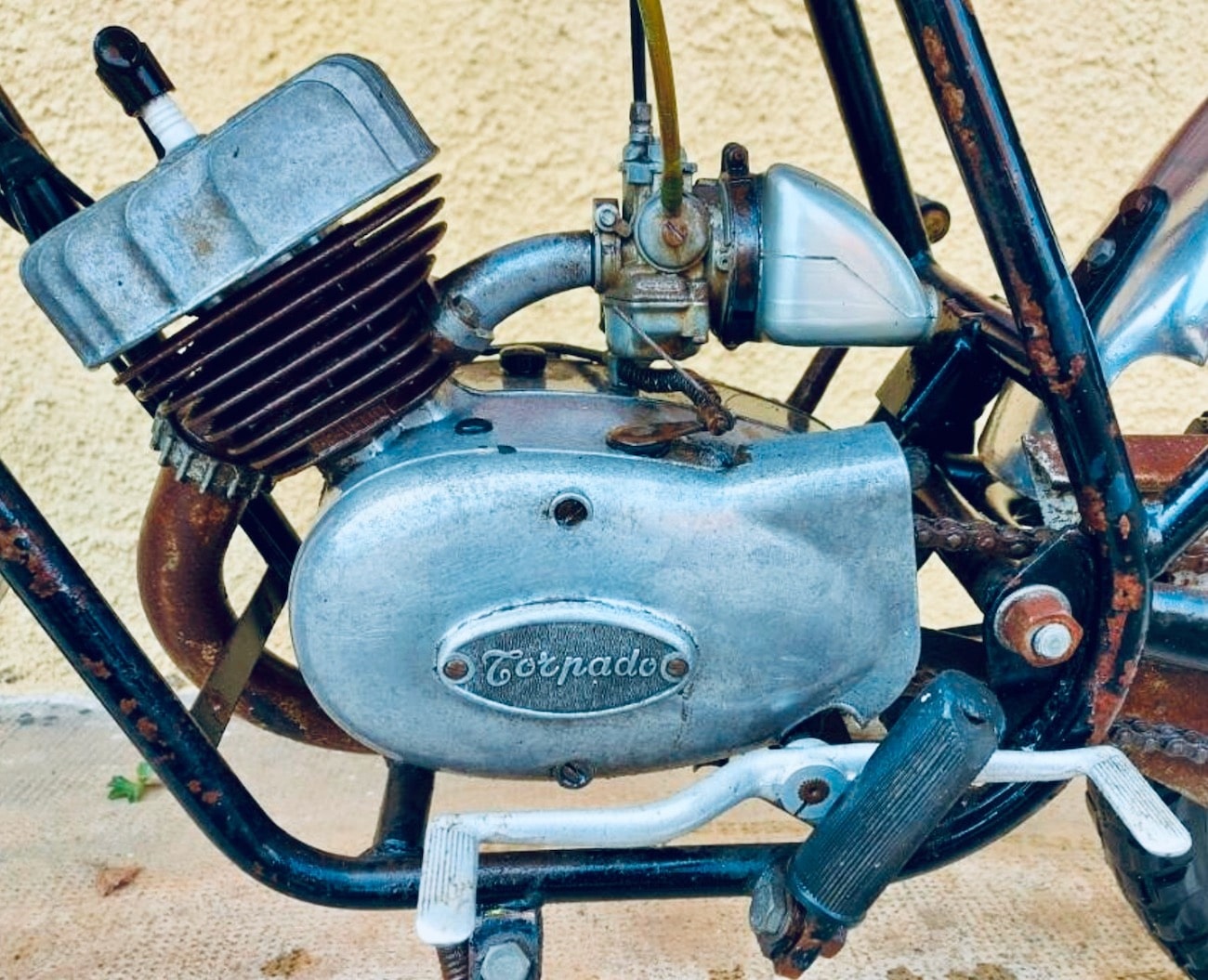 Looking for more power, the Mosquito Model 38B was introduced in 1953, it had a 48cc engine and, in 1955, had a special automatic transmission, was added. In a 1952 endurance run, the Mosquito ran continuously for 55 days.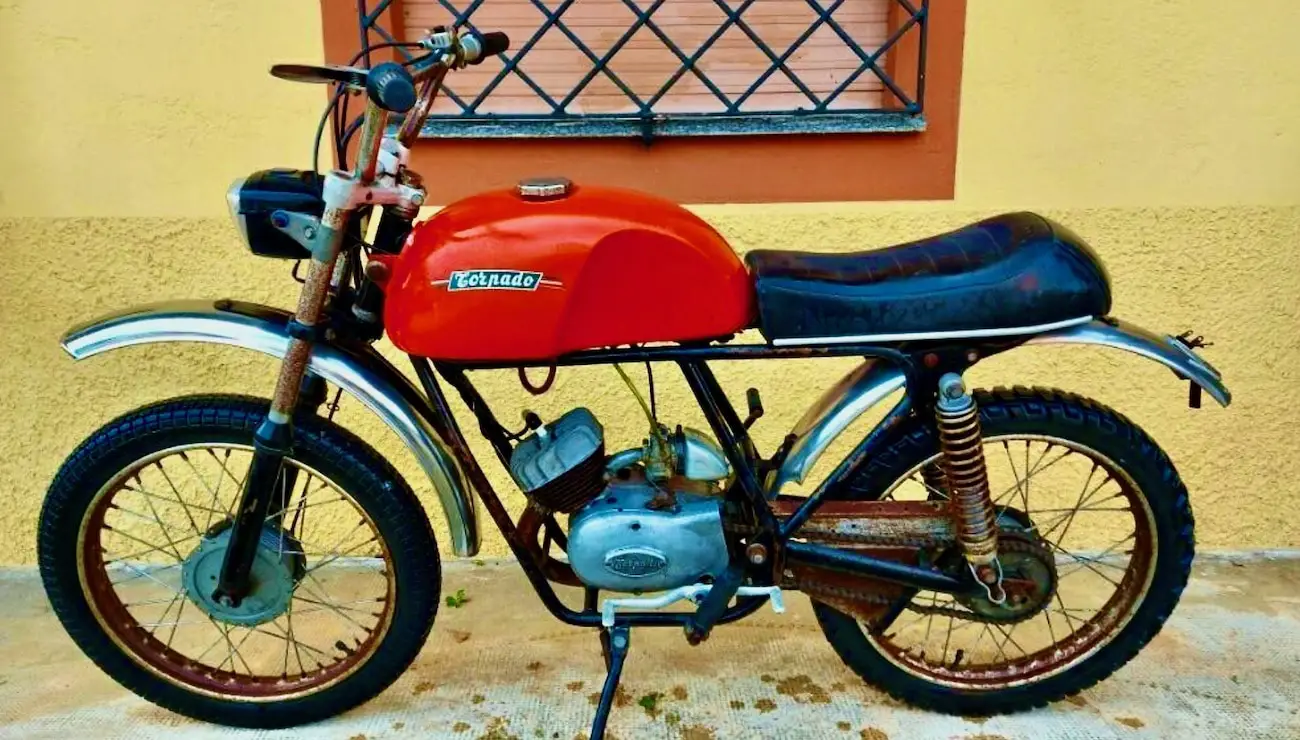 The Torpado Squirrel Cross wasn't much of a looker—just a frame, tank and 50cc three-speed engine.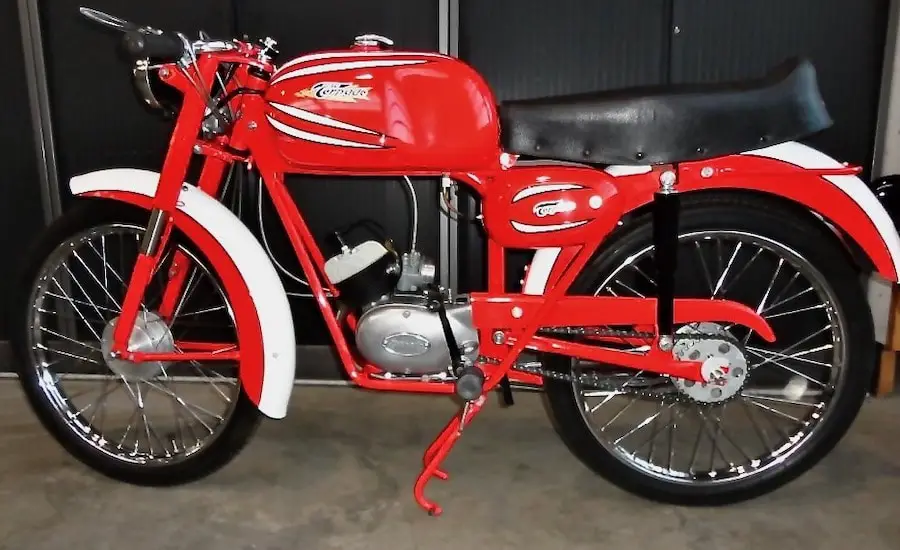 The street Torpado's had style for miles.
In the mid-1950s Torpado offered the 48cc T48 Competitzione model. It had a nacelle fairing, hydraulic suspension, 3-speed gearbox, 18″ wheels and a double cradle frame. Production continued until the the mid-seventies, by which time trail bikes like the Squirrel were offered.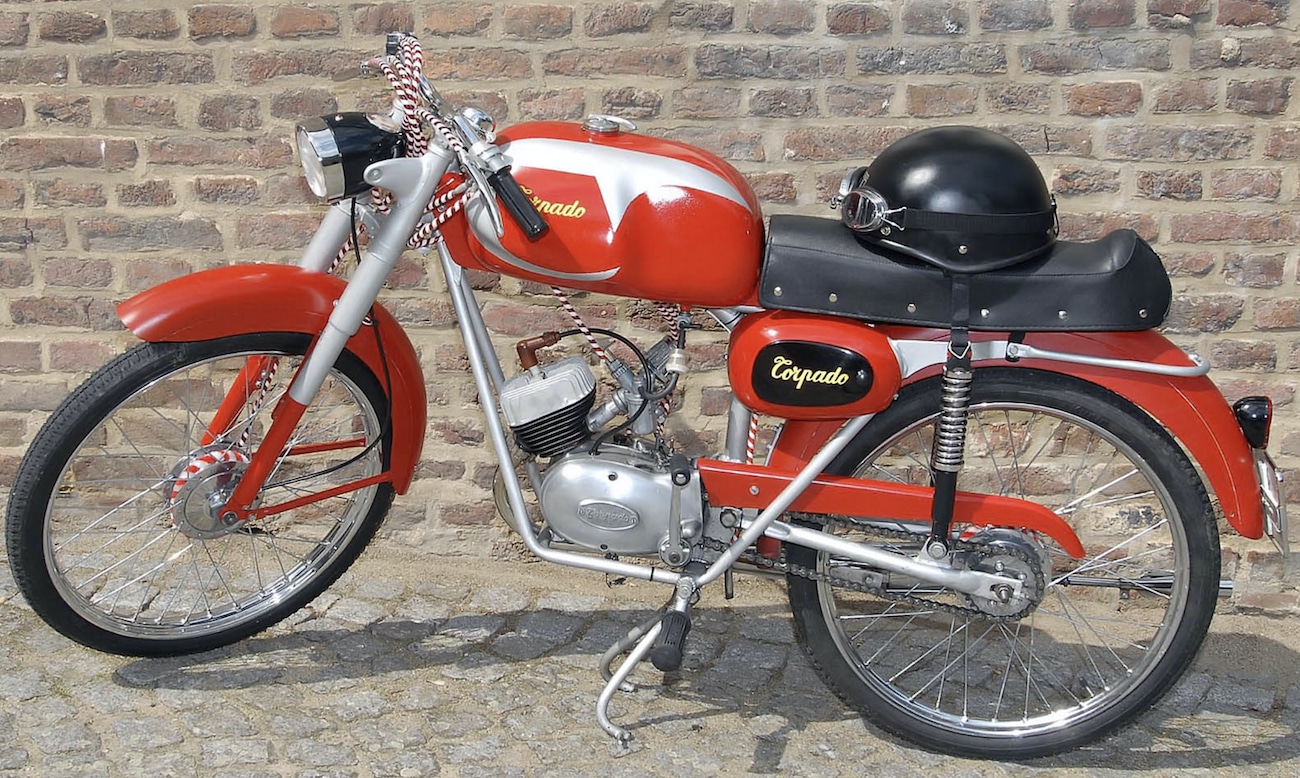 This stripped-down, cafe racer-style Torpado 48 had a Brevetta cylinder and lowered footpegs.
The Squirrel Cross had a basic steel tube double-cradle frame, high steel fenders, and an upswept exhaust. Essentially it was a bike for trolling city streets, while looking like an off-road racer, but the Squirrel Cross left most of the serious off-road work for the owner to develop, but given that 50cc racing was big in Italy in 1970, Squirrels were raced.