CLASSIC MOTOCROSS IRON: 1963 TRIUMPH TS20 TIGER CUB SCRAMBLER
BY TOM WHITE
The 1963 Triumph TS20 was a very rare "Works Replica" model developed to be as near as possible to the machines used by the factory riders. In fact, the Tiger Cub had been around for a long time. It was first introduced in 1954 to supplement the 149cc Triumph Terrier and as a contender against BSA's Bantam and other lightweights, including the Villiers-powered brands; Cub sales soared to over 60,000 units by 1963.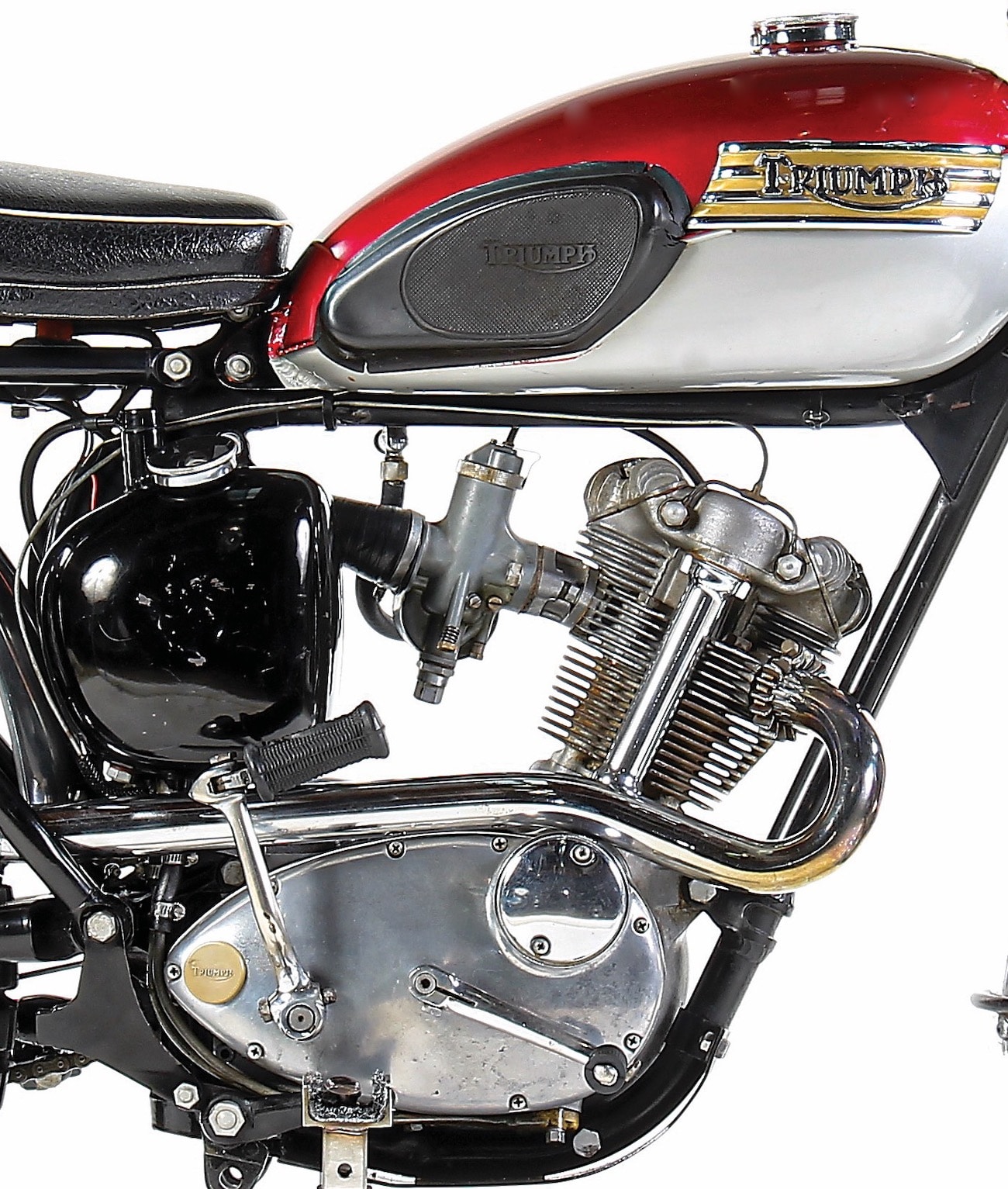 The Cub was an immediate success in Europe and America. American rider Lammy Lamoreaux blew away all entries under 500cc in the 34th Big Bear Run in 1955. Around the same time, factory riders George Fisher and Ken Heanes both won Gold Medals in the 1956 ISDT on Cubs. In 1958, Frank Stallard won a major motocross event at Hawkstone Park, England, on a prototype 199cc Cub. Motocross brought two of the Cub's shortcomings to the surface—engine overheating and the limitations of the spindly chassis. This actually spawned a healthy aftermarket for internal engine parts and even aftermarket frame kits.
The 1963 TS20 Scrambler featured a mid-line and open exhaust system, high 9:1 compression ratio, 199cc displacement, 63mm by 64mm bore and stroke, large 27mm Amal Monobloc, improved ignition system and four-speed transmission. Beefed-up front suspension was standard, along with a short competition seat, polished alloy mudguards, and the absence of lights, a toolbox and center stand. The gas tank was painted the same color as the 1962 Bonneville in Hi-Fi Scarlet over Silver Sheen. Only 340 TS20s were produced in 1963, with 97 percent of them shipped to the U.S. The production Scrambler model was withdrawn at the end of 1963 after only two seasons in production. The suggested retail was $485. This original and unrestored example is valued at $8000 by the Early Years of Motocross Museum.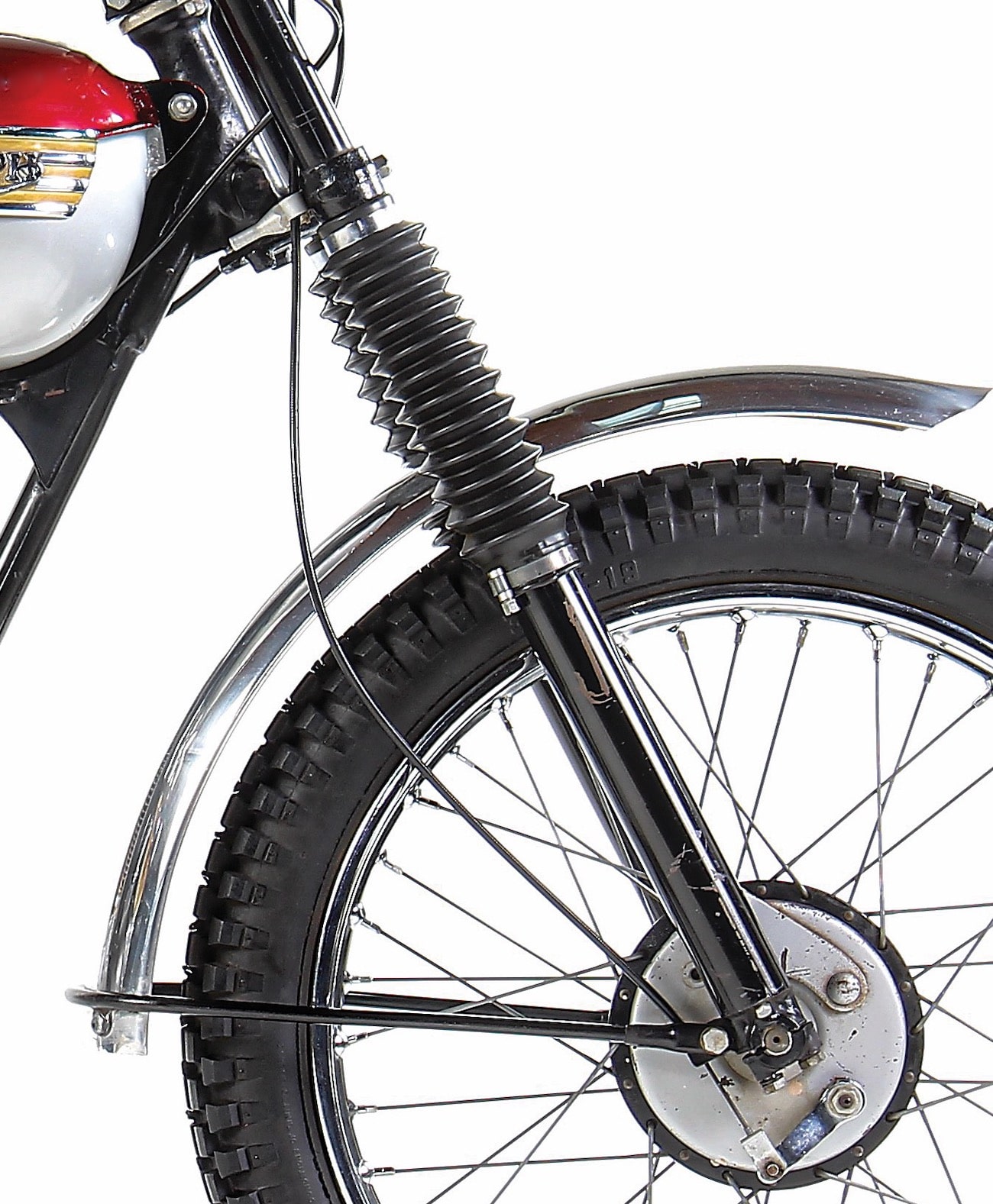 There were also spin-off models, including the T20T Trials, T20SS Street Scrambler (US West Coast), T20SR (performance modified road model), T20SC (US East Coast), TR20 Trials (Works spec trials bike) and the TS20 Cub Scrambler (featured).
By 1965, the writing was on the wall for the aging Triumph Cub. Without a major revision, it could not withstand the onslaught of the new lightweight two-strokes.