GODSPEED! STIG PETTERSSON (DEC. 21, 2022)
Stig Pettersson.
Stig Pettersson passed away earlier this week. He was the younger brother of Olle Petterson, who was a successful Grand Prix motocross racer and development test rider, in the 1970s. Stig was also a GP rider, who transitioned to the technical side of racing. He was 500 World Motocross Champion Brad Lackey's mechanic before becoming the suspension technician for Yamaha's Motocross and Road Racing teams.
Olle Pettersson (left) and Stig (right) riding in the snow back home in Sweden when Olle worked for Suzuki and Stig raced a Husqvarna.
Stig explained, "I was doing Ohlins suspension for the Yamaha motocross team in the 1980s. I traveled with Team Yamaha when it was Ricky Johnson, Broc Glover and Mike Bell. After that, I helped the Ohlins distributor, Noleen Racing, with their setup. In 1990, I opened up my own suspension business, Pettersson Pro Suspension (PPS) in Anaheim, California. I worked in everything from road racing to Supercross."
Olle Pettersson was a development test rider for both Suzuki and Kawasaki and was a top three Grand Prix racer.
Then in 2010 Stig went back to working for Ohlins again and remained under contract fine-tuning the suspension of some of the world's top racing teams, including Fast by Ferrachi, Team Muzzy, Erion Racing, Vance & Hines, Yoshimura Suzuki, M4 Racing, Team Michael Jordan and Team Corona.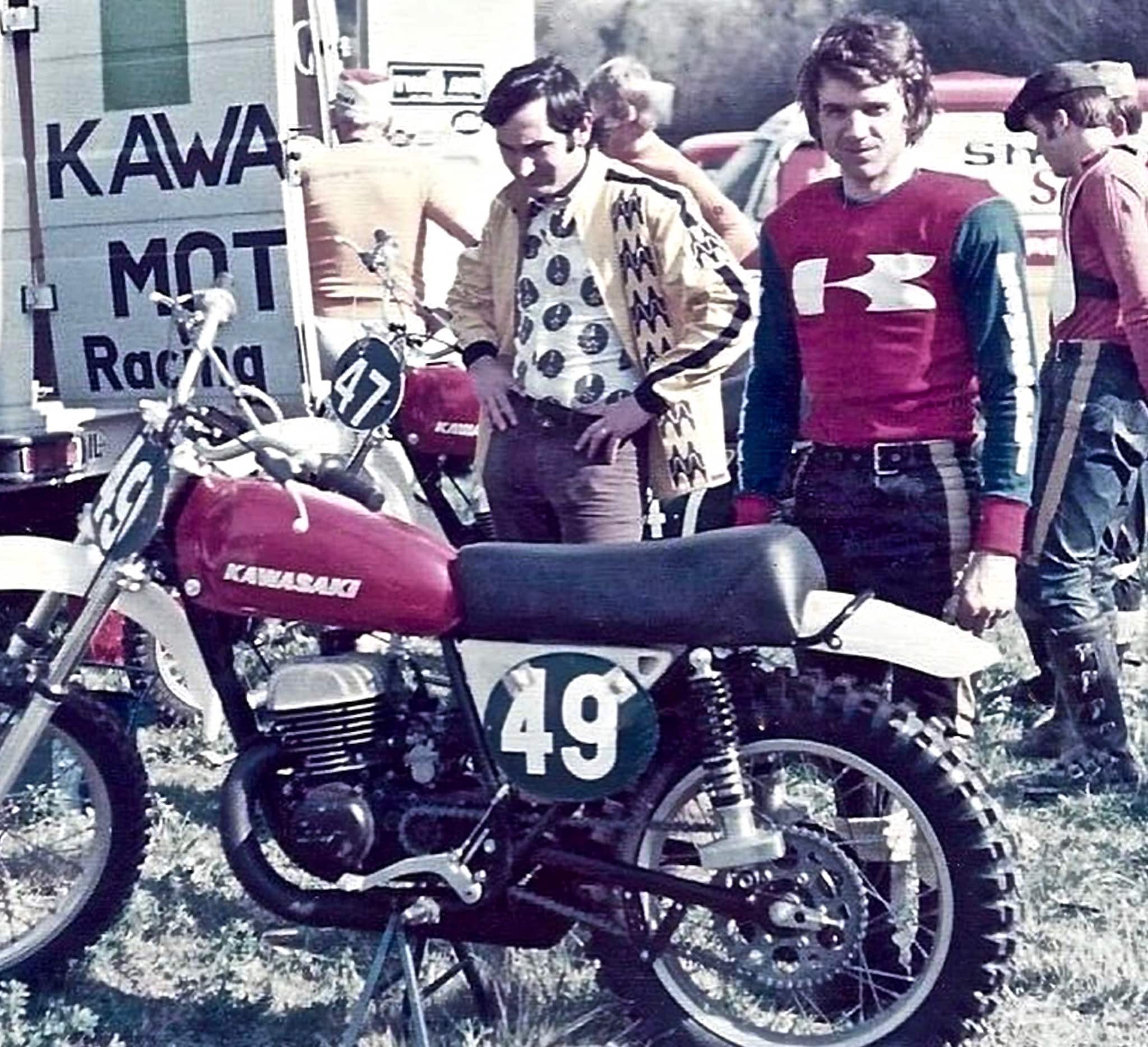 Stig during his racing days standing next to a prototype Kawasaki.
When remembering Stig, Kenth Ohlin said: "Stig was a beloved colleague who will be remembered for his technical gifts and contributions to the long legacy of racing at Ohlins. He devoted his career to helping all racers and riders, from everyday motorcyclists to World Superbike Champions, get the most out of their Ohlins suspension."
Stig retired from Ohlins in March of 2020 after 40 years at the company.