"SATURDAY AT THE GLEN" CANCELED DUE TO ANOTHER APPEARANCE FROM OUR FRIEND THE "ATMOSPHERIC RIVER"
Glen Helen normally gets just under 15 inches of rain every year. This year, the rain totals, as of today, for Glen Helen are 25.25 inches of rain (and 17.5 inches of that rain has come down in the last six weeks). Yet, as bad as the rain has been to the SoCal racing scene this year, Glen Helen sits in a particularly bad location in a rainy season. It is in a Canyon with hills on both sides and a big river, which is normally dry, coming down between Route 66 and the track. Obviously this has not been much of a problem during the drought years, but with so much snow on the peaks to the east of Glen Helen, where Lake Arrowhead and Big Bear have received not inches of snow but feet of snow, the atmospheric river is drawing warm moisture off the Pacific Ocean from the south. This means that the current rain will not turn into snow, unless it is above 8000 feet. The new rain will hit the existing snow banks and melt them, causing massive run-off from the mountains above Glen Helen and then on Friday night, when there is a 90% chance of rain, the streets, roads and lanes will be covered in ice when the rain freezes.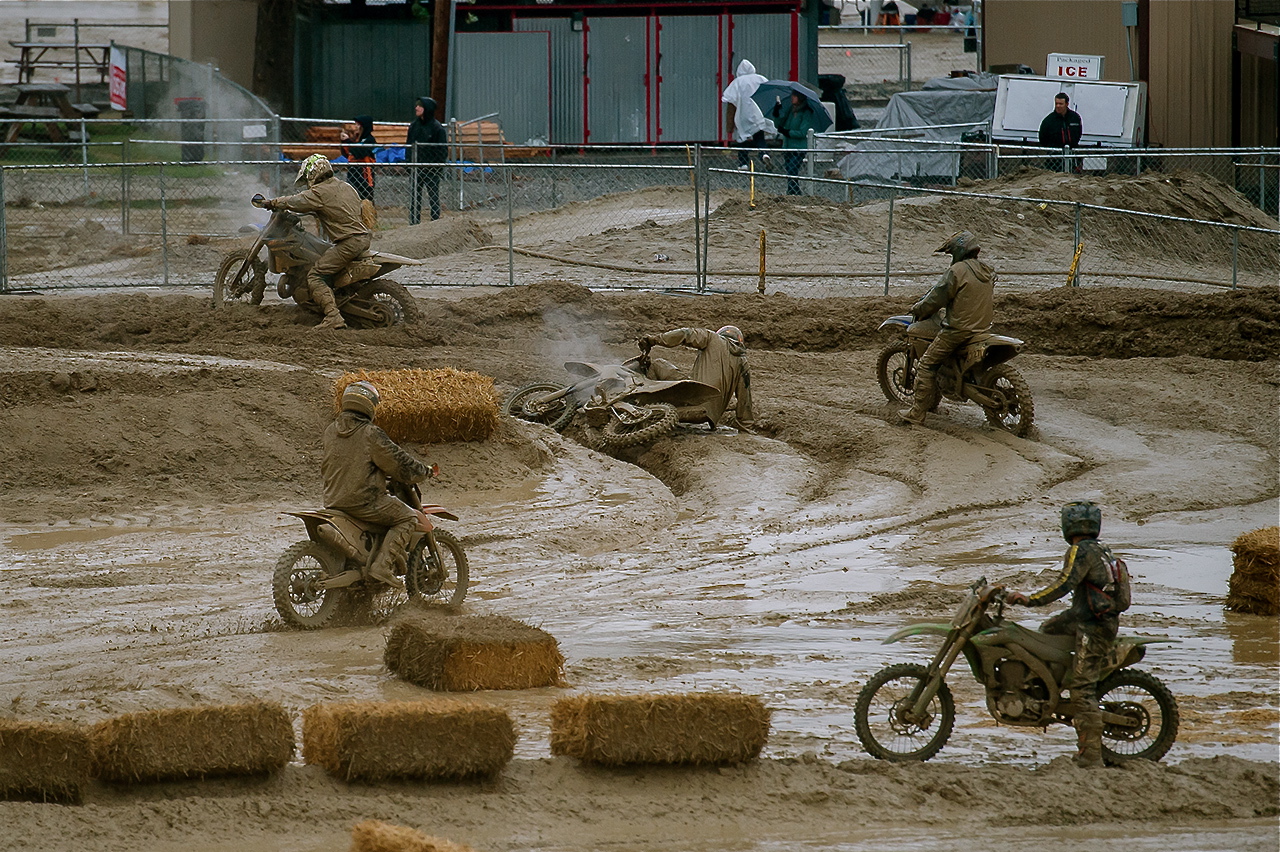 The existing run-off has caused the river to flood the main road into Glen Helen, causing the MXA guys to come into Glen Helen yesterday from the housing project on Glen Helen Parkway off the 15 Freeway. The new rain, bolstered by snow melt, will make Glen Helen's three tracks flood. Glen Helen's track crew, spearheaded by John Allen, has kept the the tracks prepped and open, but the continuous rain makes it difficult to stay ahead of the water. Thursday's practice day tracks were perfect, but  today's rain will wreck that.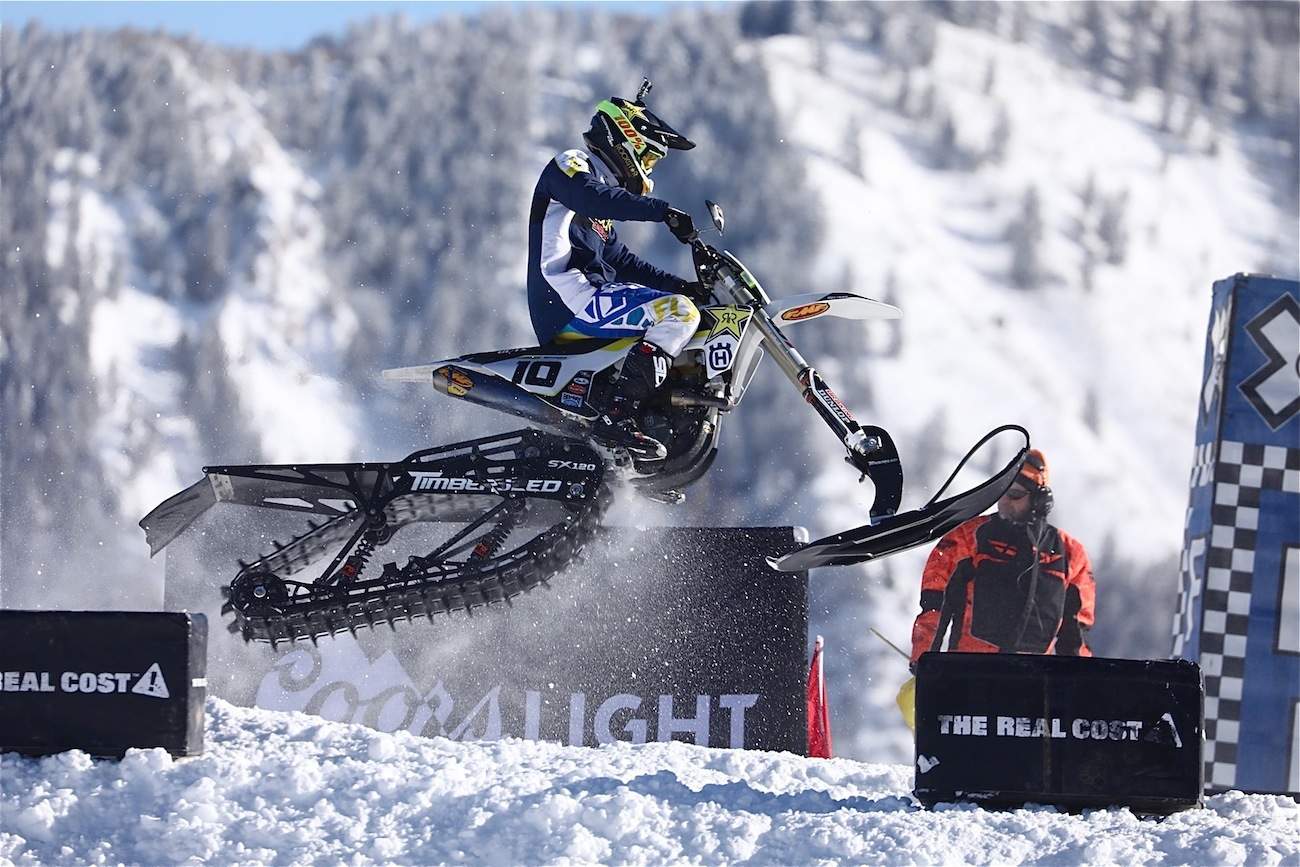 It hasn't gone his far yet, but Jet Skiis have looked like a possibility on some days this year.
Since this Saturday's "Saturday at the Glen" was the final round of the Winter Series, Glen Helen will pay double points at the March 18 race— will also include a "Pasha 125 Open" warm-up race as prep for the April 8th World Two-Stroke Championship race. Go to Glen Helen's Facebook or Instagram page for more updates on the weather.
\