AMA BANS CBD PRODUCT SPONSORSHIP ON BIKES, GEAR OR SIGNAGE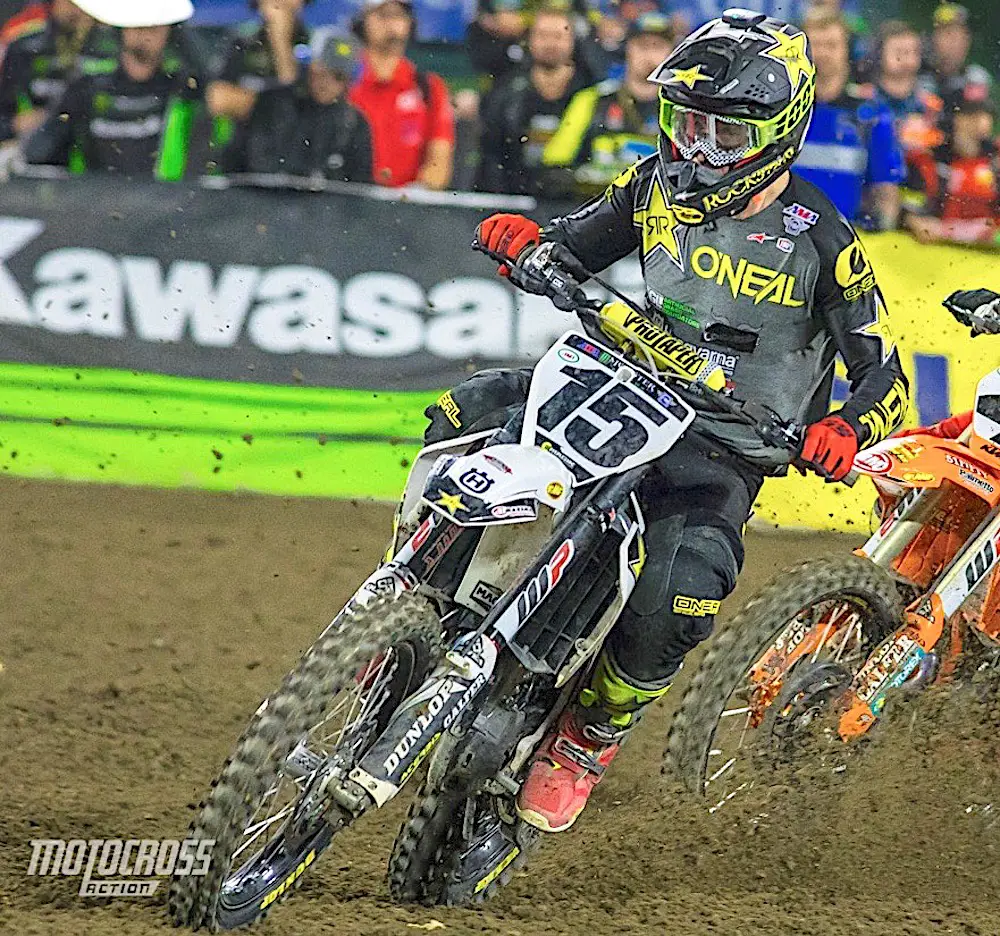 Dean Wilson with the AMA-mandated black tape over the Incite CBD logo on his chest.
Cannabidiol (CBD) oil is extracted from the flowers and buds of marijuana or hemp plants. It does not produce a marijuana high because it does not contain tetrahydrocannabinol (THC)—although it can. There are 17 states that have CBD specific laws. They are Texas, Utah, Virginia, Alabama, North Carolina, Oklahoma, Georgia, Indiana, Iowa, Kentucky, Mississippi, Missouri, South Carolina, South Dakota, Tennessee, Wisconsin and Wyoming.
However, the AMA sent out a Competition Bulletin this week banning any CBD advertising. They had signaled their intent when they made Dean Wilson cover up his Incite CBD logos. Now Chad Reed has found a CBD sponsors and vows to fight the the AMA.
CHAD REED JUST BROUGHT CBDMD ON BOARD AS A SPONSOR
HERE IS THE GIST OF THE AMA BAN
Due to the ongoing issues arising from CBD Product sponsorships, we are providing the following notice to riders and their teams.
The law regarding CBD products, including their lawful sale, possession, advertising, and sponsorship of them, is unsettled. Not withstanding the change in federal law in December 2018, there are no federal regulations in place yet on how these products can be advertised or promoted. CBD and related products are not completely legal in all 50 states and there are various restrictions on their sale and promotion.
Signage or promotional displays for CBD-related products will not be allowed in the pit areas.
No rider will be allowed to race with logos or other promotional displays on their person, their uniform, their gear, or on their bike.
The AMA will be enforcing this at inspection points and at any other time a violation is brought to the attention of Feld Motor Sports or the AMA. Riders will be required to cover or remove any logo before being allowed to race and at no time during the event are the display of CBD-related logos permitted. Failure to comply with this will result in a rider being removed from a race or denied entry.
In addition, sanctions may be applied pursuant to the AMA Supercross rule book for any rider who violates this policy.
This will remain in effect until further notice.