CLASSIC MOTOCROSS IRON: 1967 GREEVES CHALLENGER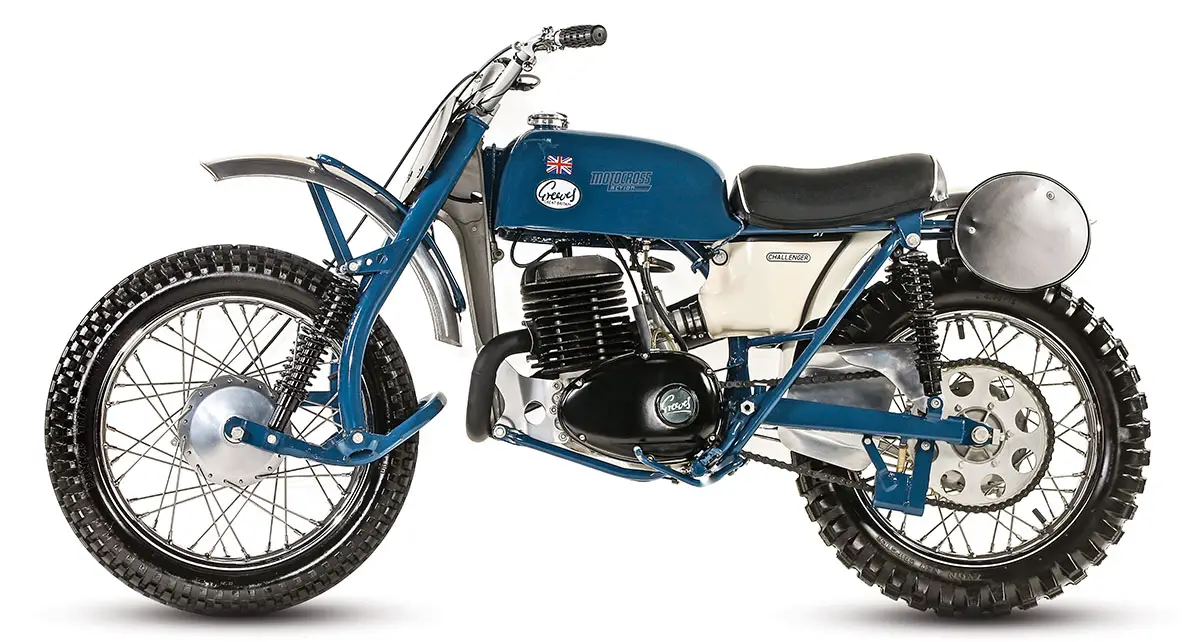 By Tom White
Bert Greeves began making motorcycles in 1951 and produced his first racing motorcycle in 1954. Total production output in 1954 was 14 motorcycles, but Bert upped that to 17 in 1955, only to dip back to 13 in 1956. It's not that Bert didn't take motorcycles seriously, but his fortune had been earned making wheelchairs and invalid cars. Motorcycles were a hobby.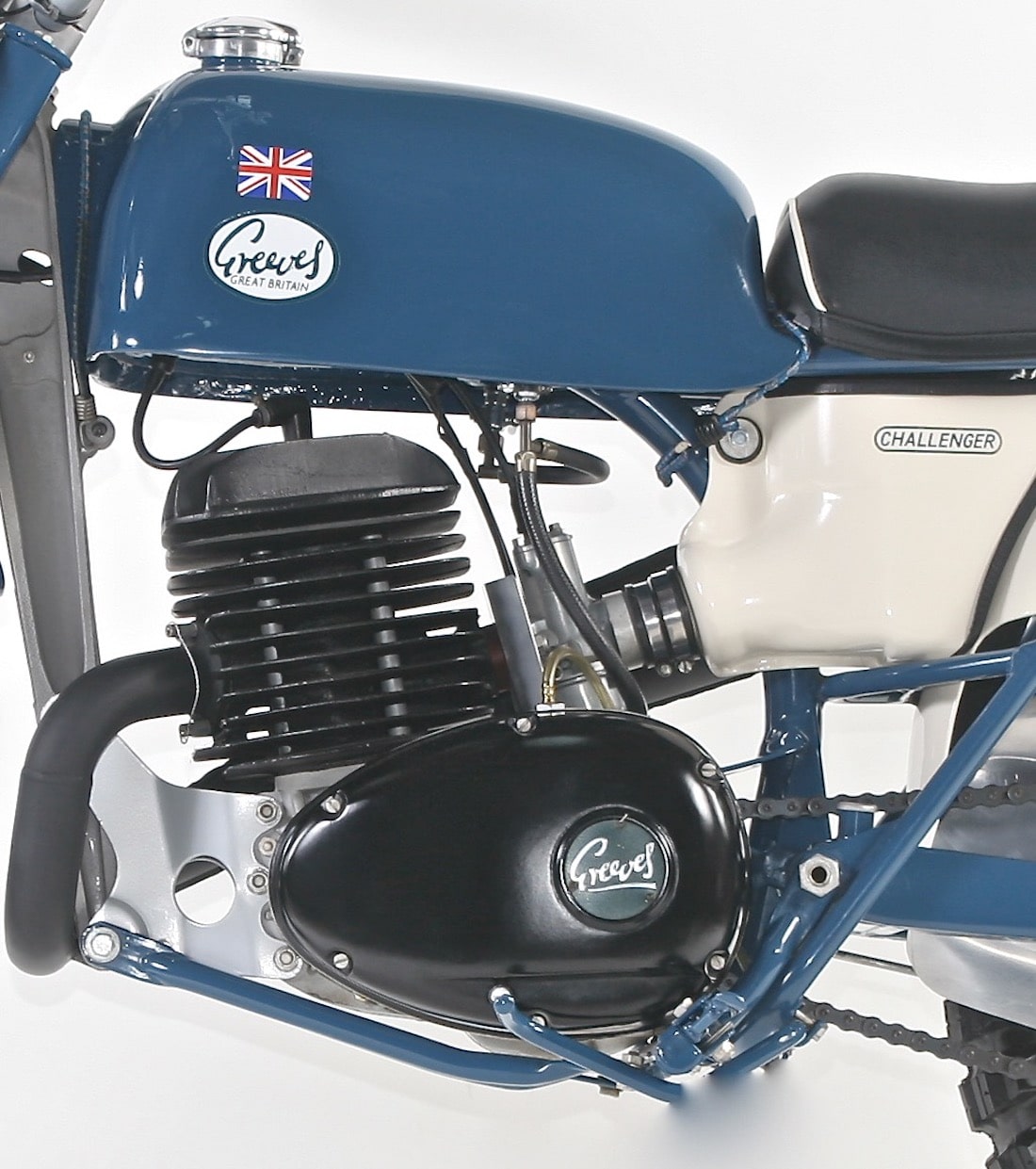 But, they were soon to take on a more important role at the Essex, England, factory. Originally outfitted with a 197cc Villiers 20S engine that pumped out 15 horsepower, the iron barrel limited its potential. Greeves eventually produced their own aluminum cylinder and pushed the horsepower of the now 250cc Villiers engine up to 24 horsepower. After an unsuccessful attempt to use the new Villiers Starmaker engine, Greeves produced his own engine.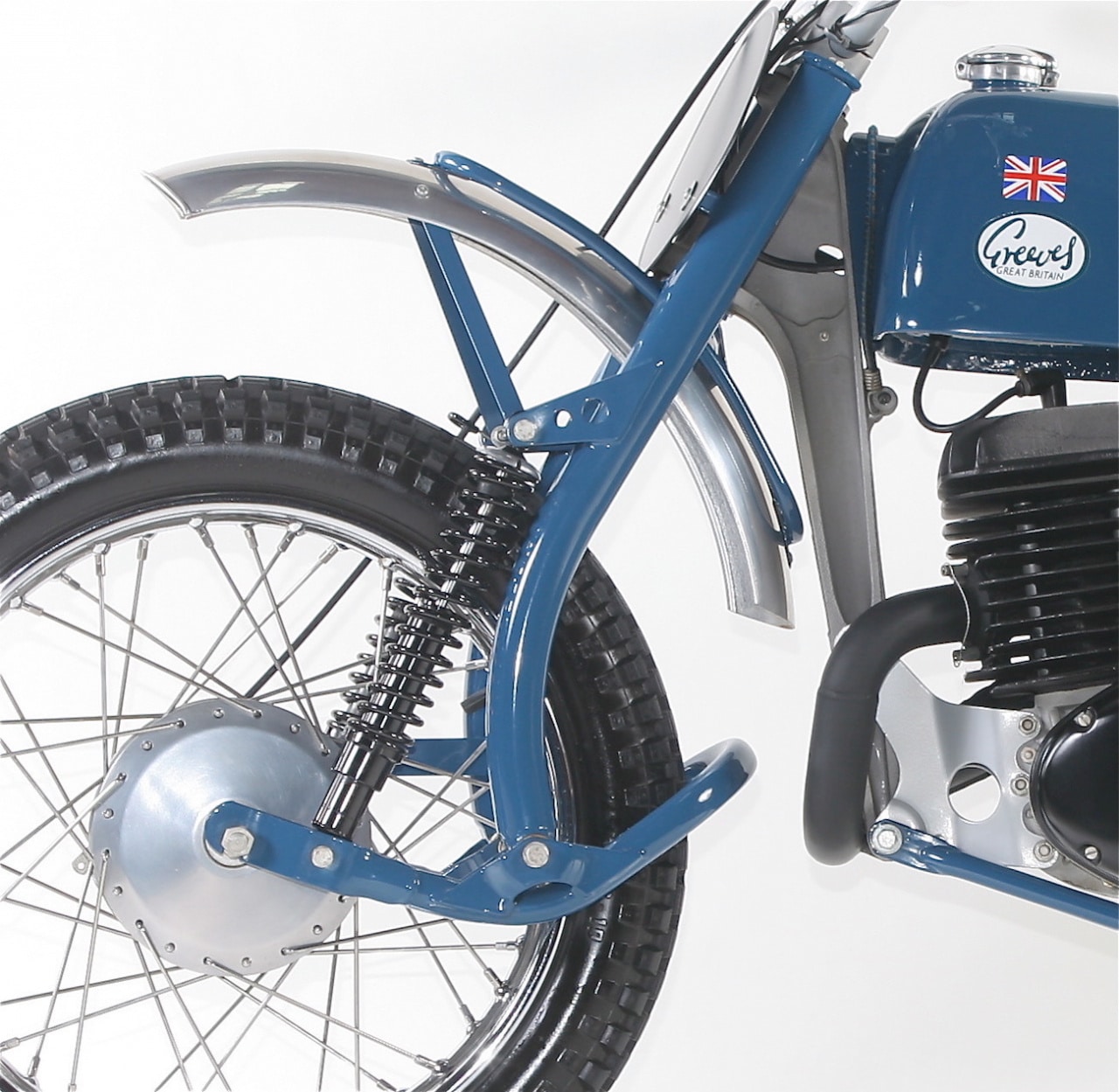 The Greeves Challenger engine was purpose-built for motocross from the ground up. By today's standards, it was crude. But with its aluminum barrel and head, 30mm Amal Monobloc, Alpha-made crankshaft, Steffa magneto, long-stroke (66mm bore x 72mm stroke) and newly developed expansion chamber, it was the fastest 250cc motocross engine made in the '60s.
Retailing for $920 in 1967, Greeves motorcycles were ridden to glory by British GP aces Brian Stonebridge, Alan Clough and Dave Bickers. The bikes were durable, rugged and popular with professional racers. Unfortunately, when Bert Greeves retired in 1973, the company went into a decline. A reorganization attempt in the mid-1970s failed, and Greeves faded from the scene.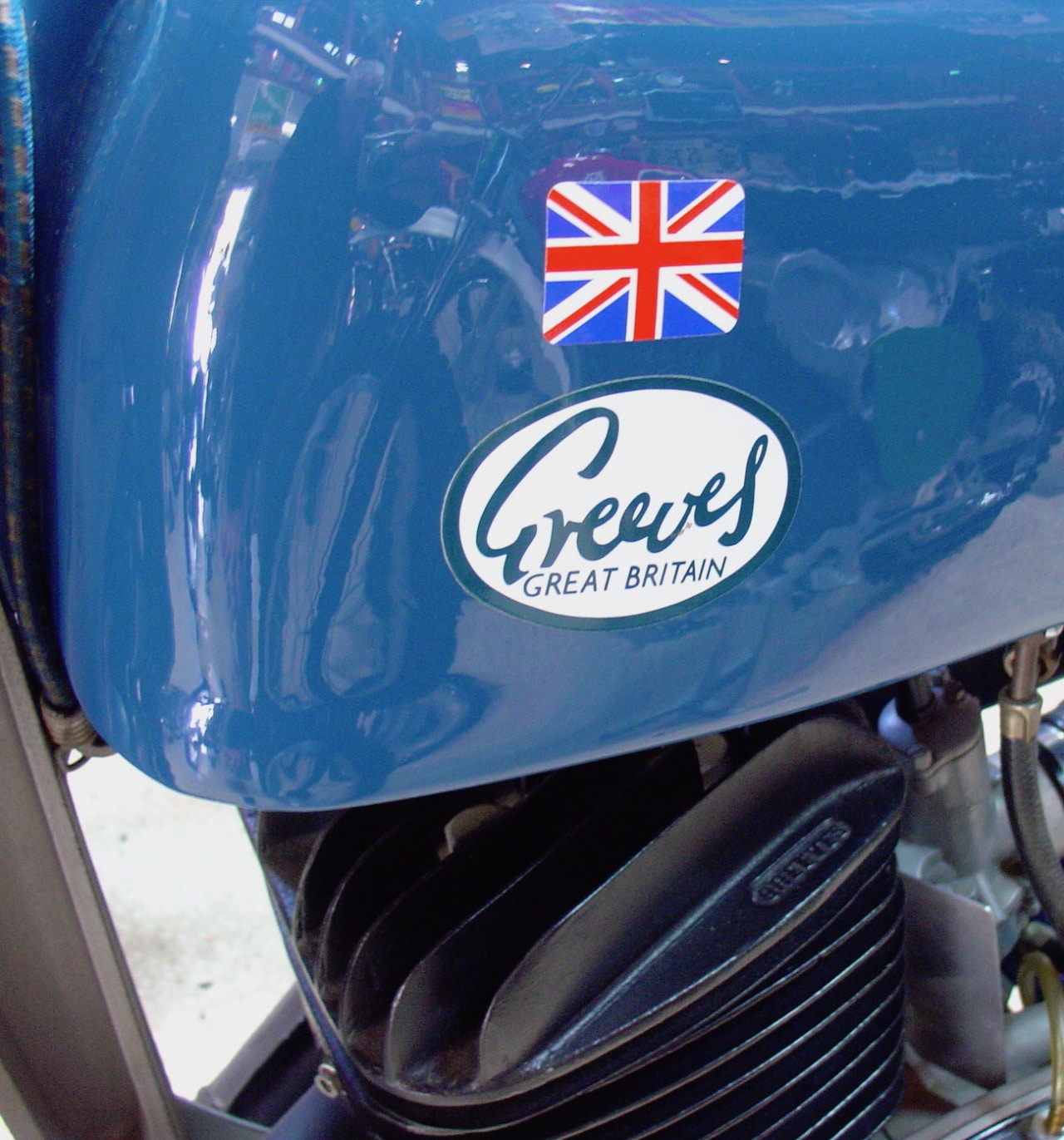 If you are restoring a vintage Greeves the most important thing is that it is in original condition. The machine could be a "rust bucket," but metal and paint finishes are easily applied. Finding 40-year-old parts is the challenge. Pay as much as $3000 for a good original core. A nicely restored example is worth about $8000. Restorers want as original a bike as possible. The Challenger had an aluminum I-Beam front frame down tube and a boxed swingarm. The Challenger was available with either Ceriani telescopic forks or Earles leading-link front forks (with Girling shocks). Both are equally collectible. Look for the original fiberglass tank and airbox, steel rims and one-inch steel handlebars. The standard carb is an Amal Monobloc on the earliest Challengers and a Concentric on the later examples.
For more info on classic bikes go to www.earlyyearsofmx.com