GODSPEED! GENE ROMERO (1947-2019)
Gene was a factory Triumph racer during the hey-day of the AMA Grand National Championship.
AMA Motorcycle Hall of Famer Gene Romero, the 1970 AMA Grand National Champion and winner of the 1975 Daytona 200, passed away on May 12, 2019, in Fullerton, California at the age of 71. No one who saw "On Any Sunday" (and almost every motocross racer over the age of 40 did) can forget Gene Romero—the Flying Burrito. His most famous quote was "I just gotta get third. If I don't get third, come visit me in the hospital, I dig carnations, man."
Romero was one of the best-known motorcycle racers in the United States during late 1960s and early '70s. He won the AMA Grand National Championship in 1970 riding for Triumph. Romero won 12 AMA Grand Nationals during his 16-year racing career. He was one of the early riders to bring sponsorship into the sport from outside the motorcycling industry. In 1970, Romero won the prestigious AMA Most Popular Rider of the Year Award. The biggest win of Romero's career was the 1975 Daytona 200. He rode the first half of the race in fourth place on his factory Yamaha. Then he poured on the speed, passing Giacomo Agostini and Steve Baker and taking the lead when Steve McLaughlin crashed. Romero cruised to victory for his only win in 14 Daytona 200 starts. Romero was inducted into the AMA Motorcycle Hall of Fame in 1998.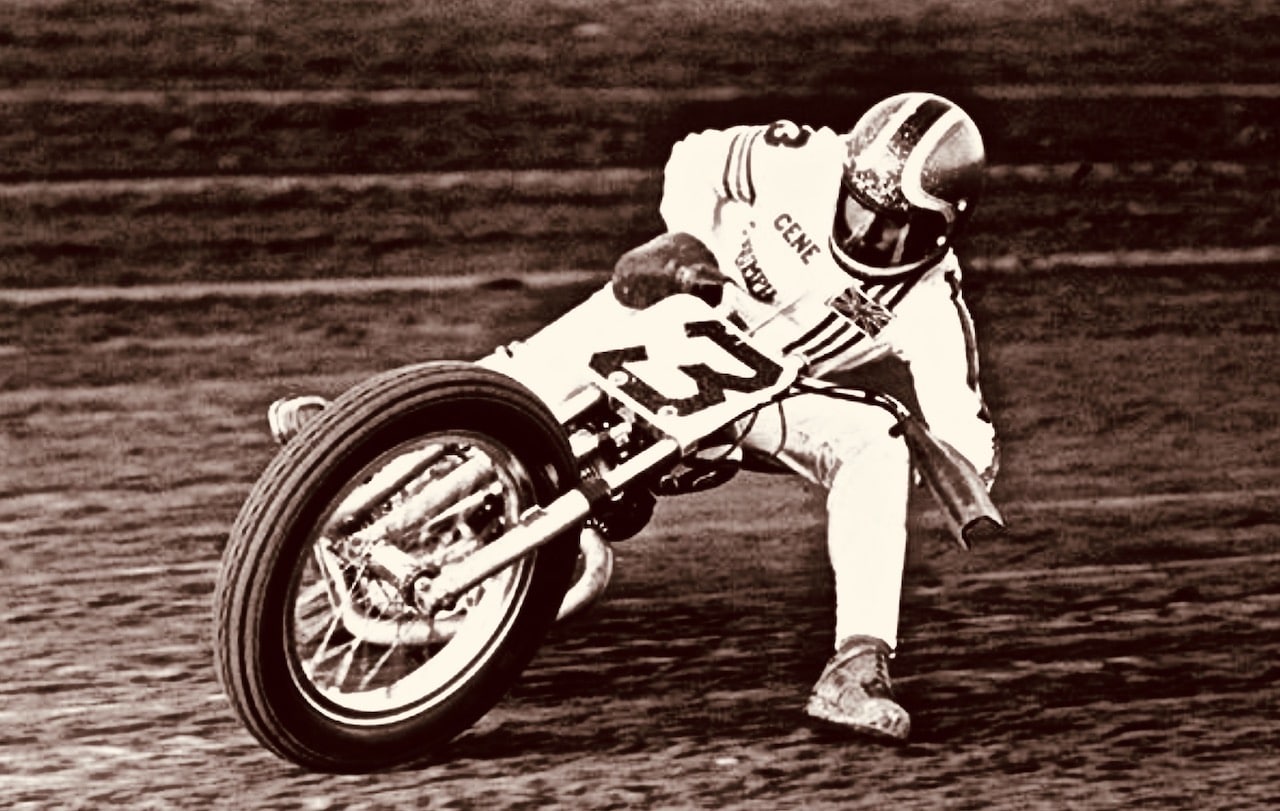 Gene Romero raced motorcycles until 1981. After a short auto racing career, Romero became the manager of Honda's AMA Grand National dirt track racing program from 1982 to 1985. From there, Romero formed a promotions company, organized a successful short track series and worked with the Glen Helen Nationals on organizing the vendors.