INSIDE JUSTIN BRAYTON'S FACTORY MUC-OFF HONDA CRF450 RACE BIKE
INSIDE JUSTIN BRAYTON'S FACTORY MUC-OFF HONDA CRF450 RACE BIKE
In MXA's 'Inside the Pro's Bikes' video series, we like to give our viewers an up close and personal look at the top-level race bikes that are seen every weekend at Supercross. In this video, we highlight Justin Brayton's Muc-Off Honda CRF450 and talk to his long-time mechanic, Brent Duffe to learn all the intricate details that go into Justin Brayton's Honda. Brent explains why Justin is running the 2020 model front number plate and front fender, a custom kill switch instead of the larger map switch that comes stock and he also talks about the older style Honda front brake master cylinder Justin likes. There's a lot that goes into developing and testing these bikes and Justin Brayton is known for being one of the better "test riders" racing today. He's good at diagnosing a motorcycle and it's one reason why Honda likes having him under their wing.
Sadly, Justin Brayton will miss the 2021 Atlanta Supercross 1 this weekend as he continues to recover from his crash in Arlington.
Justin Brayton's Muc-Off Honda CRF450 isn't a "full-factory" HRC Honda like he had last year, but it does have a lot of factory parts on it.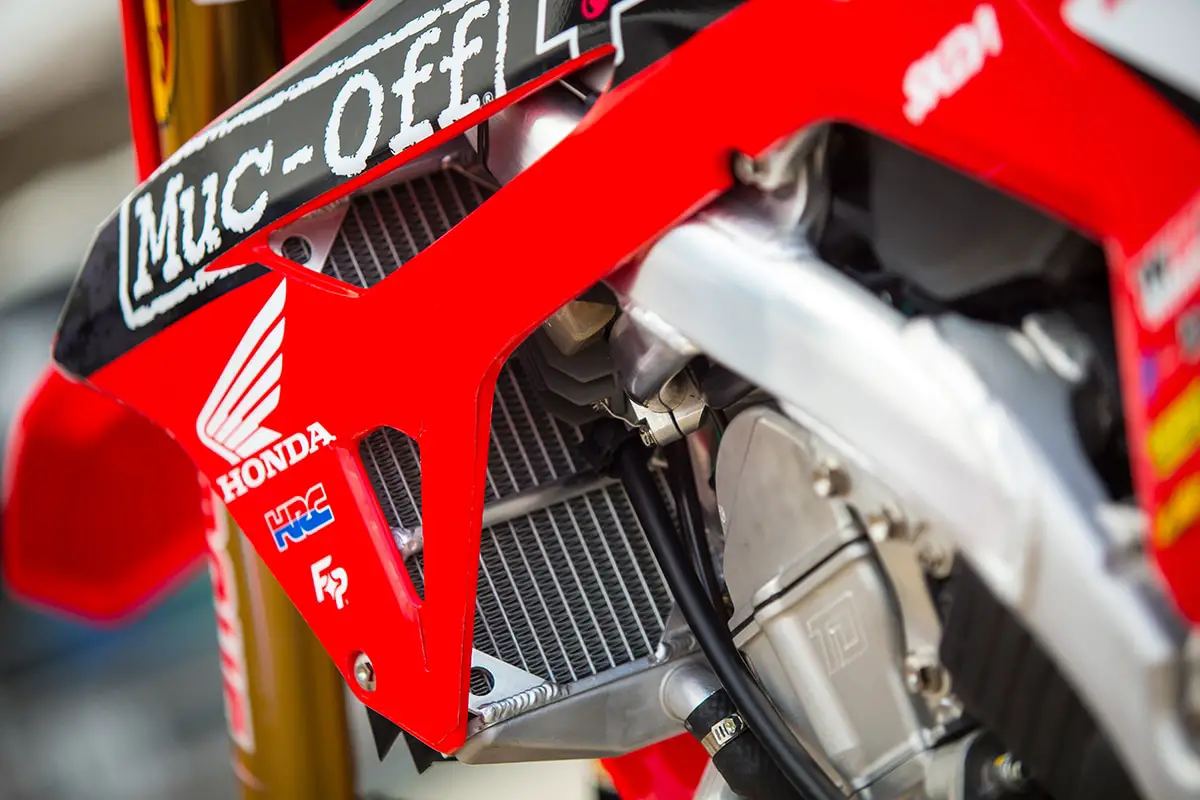 The radiators were braced by ICW to improv durability and strength. The pandemic hurt Honda's production timeline and has made it difficult to find parts for the new CRF450.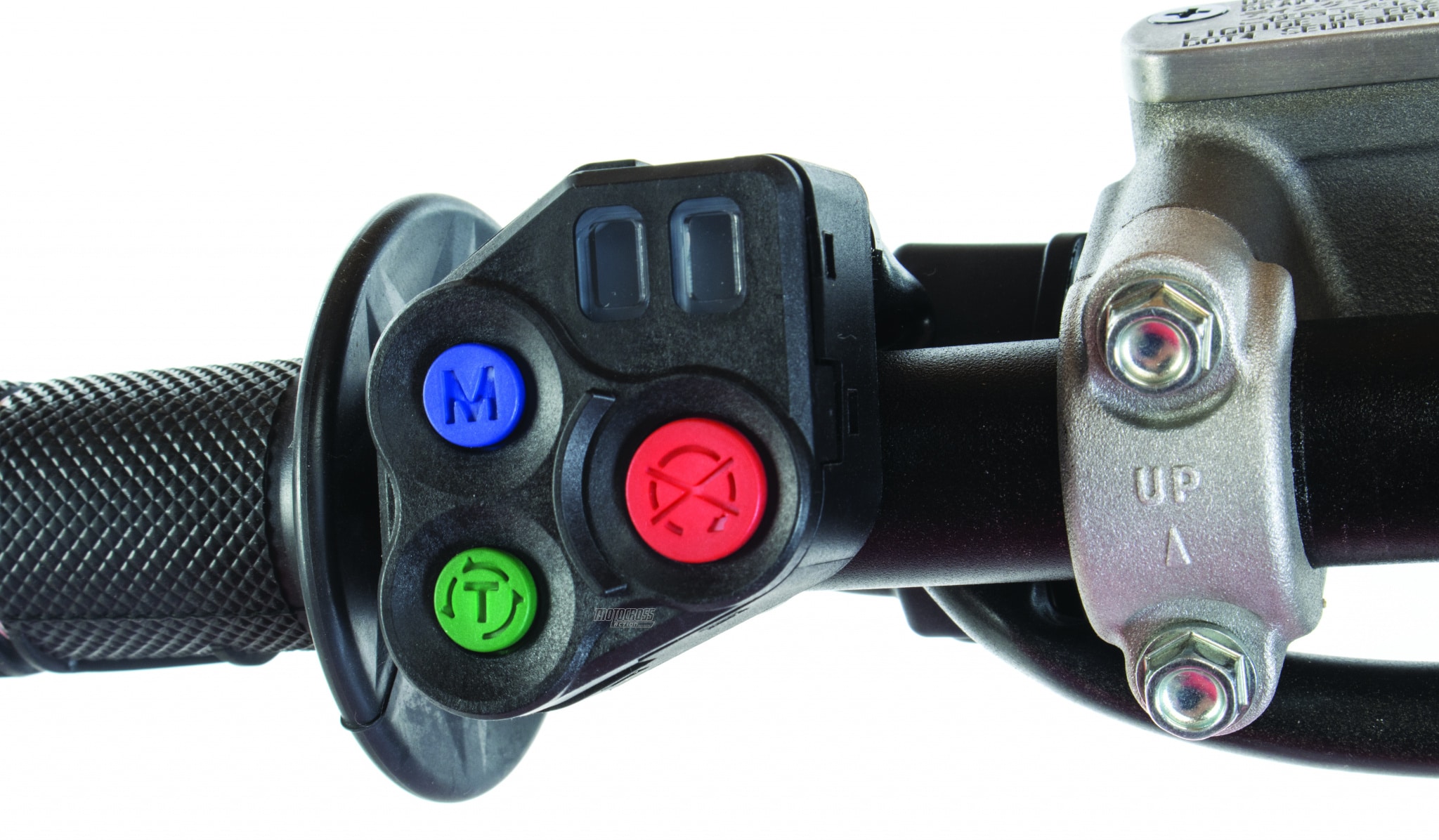 This is the stock map switch that comes on the 2021 Honda CRF450. The Muc-Off Honda team took it off and wired up a standard kill switch instead.