MOTOCROSS ACTION'S MID-WEEK REPORT: (08/31/11)
By John Basher
PHOTO OF THE WEEK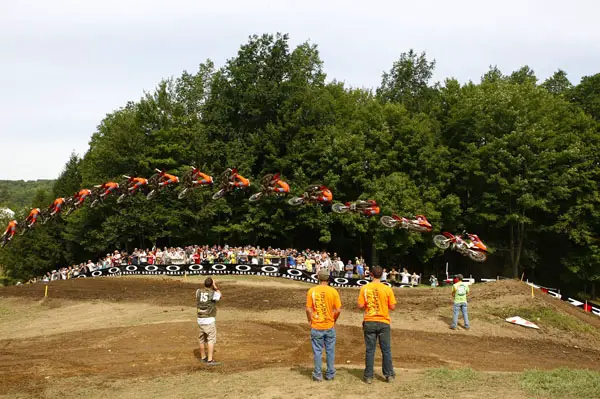 Check out Cole Seely's trajectory over the Unadilla Skyshot jump during the second practice session. Photo: John Basher
MINI-VIEW: MIKE GOSSELAAR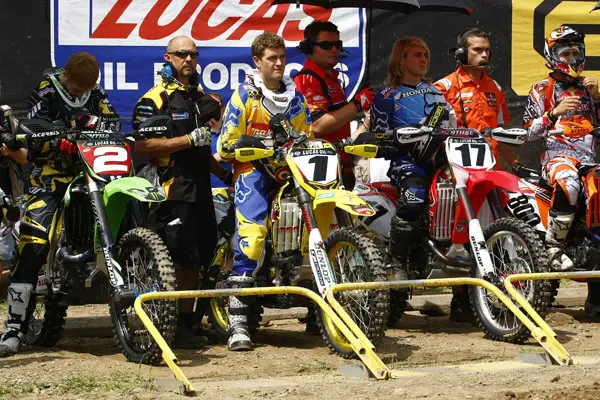 Mike and Ryan during less stressful times – before the start of the first moto at Unadilla.
    By now you've heard all about Ryan Dungey's mechanical misfortune before the second moto at Southwick. Dungey rode valiantly from waaaaaaay back to finish seventh and keep his championship hopes intact. I phoned Ryan's mechanic, Mike Gosselaar, to find out what exactly happened to the Rockstar Makita Suzuki RM-Z450.
MXA: Before the second moto you and the Rockstar Makita Suzuki team looked like you were at your wits end trying to get Ryan's bike running. Obviously you were under the gun.
Mike: The way that the AMA and Davey Coombs have the schedule set up, TV is so important these days that it limits how much time you have between motos to do your job properly. It's only going to effect a rider getting hurt sooner or later, because you honestly don't have enough time to do all of the things you need to do on the bike. Being on a big team, I had plenty of help. It's the privateer guys that don't have help to get their bikes prepared between motos.
So you're always rushed getting the bike prepared between motos during the Nationals?
The whole time that I'm working on the bike people on the team are counting down the minutes, and we have to cut things so close in order to get Ryan out of the pits and to the line for the race.
What exactly happened in those minutes before the second moto at Southwick?
The first call went out. Ryan walked out of the motor home and the bike was running. I was putting on my mechanic gear so that I could go to the line with him. I shut the bike off. Ryan always jumps on the bike and rides up and down the pit lane so that he can get a feel for the brakes. He got on the bike and started kicking it, but it wouldn't start. I told him to get off so that I could start the bike. I kicked and kicked, but the bike wouldn't fire. It was strange that it had started 30 seconds before. We checked to see if any fuel was coming out of the fuel pump, but nothing was coming out. That told us that it was an electrical problem. We changed the stator, because that's what generates electricity. We've never lost a stator on our race bike before that, but we figured that was the issue. After we changed the stator the bike fired right up. I had already sent Ryan down on the line, and had told him that I would be down in a few minutes. I went back to getting my stuff on to head down to the line.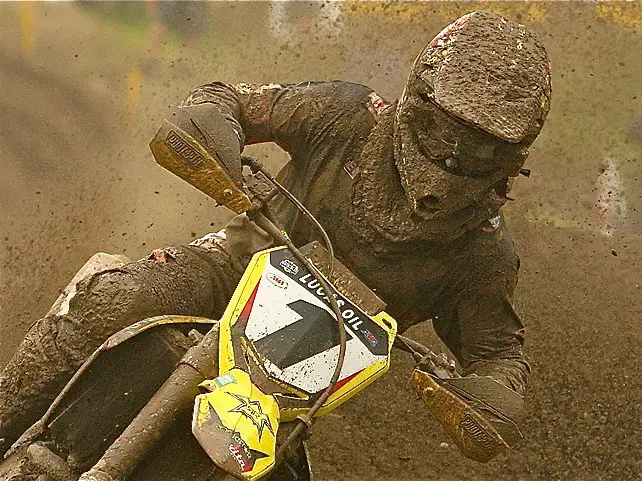 If Ryan Dungey wins the 2011 AMA 450 National Championship, it will be because he never gave up. Case in point, the second moto at Southwick, where Ryan came from 40th place to seventh.
You thought that everything was good to go at that point?
Yeah, but as I was getting my stuff on to go down to the line I yelled to another mechanic to get the bike started, but it wouldn't fire. I started screaming! We popped the fuel tank off again, and no fuel was coming out. We switched the fuel pump out, and the tank was full of fuel, and the bike still wouldn't start. Then we switched out all of the electrical components. The bike finally fired up. I jumped on the bike and pulled out of the pits. I almost hit Steve Giberson [Vital MX Reporter]. He wasn't watching, and I was pinned in third or fourth gear on wet pavement going downhill. I was screaming and whiskey throttling the bike, but he still didn't hear me. I ended up stopping with about half of an inch to spare of hitting him without crashing the bike. Ryan was down on the line without his goggles on, so he took them out of my fanny pack. I had the bike in gear with the clutch pulled in. He jumped on the bike and stalled it. At that point I thought that we were done, because twice in the pits the bike ran but then wouldn't start once it was shut off. However, Ryan started the bike on the first kick.
What went through your mind as Ryan took off?
I was wondering if there was a rule about not starting the race and getting penalized. I had never been in that type of situation before. I wondered if he would get the black flag. Ryan took off about 15 seconds ahead of Justin Barcia, and for the longest time Ryan was riding all by himself. Gradually he started pulling away from Barcia. In the last three or four laps he really started picking off guys. It was really amazing to see the effort that went into it on his part. He didn't just give up.
What were you conveying to him on the pit board?
I didn't write anything for the longest time. I only started putting stuff on the pit board when he got into position to make up points. I felt so bad for him. I thought that I had ruined his championship hopes. There was a good 10 or 15 minutes that he was out on the track with no one around. I waved him on and tried to keep him motivated when he broke into the top ten.
Was it pretty quiet around the semi after the race?
Ryan was bummed after the race, and we were as well. I felt so bad for him. I actually had radio issues during the race. Not only did I have electrical problems with my bike, but water got into my headset. By the time I got to the mechanic's area I didn't have any contact with the rest of my crew. I didn't even know that Brett Metcalfe was in for the overall. I stood out there in a daze. Afterward Ryan was pretty upset about not being able to start the race. Television comes first, but if the promoters would have waited another minute or two then Ryan would have made the start of the race. He was upset about that, and I tried to calm him down. Then people started telling him that he finished third overall. We couldn't believe it. Ryan only lost one point to Ryan Villopoto on the weekend.
It's safe to say that you are one of the premiere mechanics, but this is your fourth mechanical problem this year after being flawless last year. What's going on?
You have to remind me of the four mechanicals. A chain came off once, a case broke once, and the fuel boiled once. You're right. I try not to keep tabs on those things! I always hear people say that I'm great and I'm the best mechanic, but the whole team is what makes things happen. And you know what? These guys are riding a piece of machinery. You can buy a brand new car and it can break. Things just go wrong sometimes. I try to control that by doing my job and doing maintenance every week on my race bike. Obviously none of our electrical components are very old. Those electrical parts are taken off the race bike and they go on our practice bikes, which get ridden for at least a 20 hour cycle. We never had electrical problems, but that doesn't mean that something wouldn't happen. Maybe something got hot or wet in the first moto. We still haven't been able to diagnose the problem from Southwick, because of the hurricane and all of the delayed and canceled flights.
I THINK, I THINK, I THINK…

Brett Metcalfe (left) won't win the 450 title, but he belongs in the winner's group. Ryan Dungey (right) has the confidence going into Steel City.
I think that I need to rephrase what I said two weeks ago about the winner of Southwick would win the 450 National Championship. Brett Metcalfe, the winner in the sand this weekend, has already been mathematically eliminated from taking the title. However, between Ryan Dungey and Ryan Villopoto, I'm more impressed with Dungey. How can anyone not be? RD killed ?em the first moto, started only 15 seconds in front of Justin Barcia in the second moto and charged up to seventh. Yes, Dungey lost one point to Villopoto in the championship hunt, but with two rounds remaining I'd say that Dungey has the confidence on his side.
I think that everyone should be happy for Brett Metcalfe. He's been racing in the U.S. since Richard Nixon was in office and hadn't won…until now! Metty is such a nice guy and has been working hard to get on the podium. It was an up and down day for the Rockstar Makita Suzuki team, and Brett provided the bright spot. Welcome to the winner's group, Metty!
I think that if I were Mitch Payton I'd take a long look at hiring Blake Wharton (a.k.a. The Forgotten Man) to fill Broc Tickle's spot next year on the team. Wharton had a mostly poor year, thanks to crashes and injuries, but he has to be one of the top 250 riders up for a deal in 2012. Also, if I were Mitch Payton I'd sponsor myself. What do you say, Mitch?
2012 HUSQVARNA MODEL LINEUP: TC250, TC449 & CR125


2012 TC250 Highlights
? NEW Piston is lighter and freer-revving, based on F1 technology.
? NEW Cylinder head design inspired by BMW's F1 race program.
? NEW F1-type valve finger followers are DLC-coated.
? NEW All-black, chromoly-reinforced frame with increased rigidity and strength.
? NEW Fuel-injected with battery-less Keihin EFI unit (formerly Mikuni).
? NEW Ignition upgraded to CDI, comes with with three preset maps.
? NEW Akrapovic exhaust system all new with power-boosting resonance chamber on the header.
? NEW Revised Kayaba suspension front and rear tuned for demands of U.S. motocross riders.
? NEW Airbox and revised velocity stack produce substantial top-end power increase.
? NEW IPD (in-mold plastic design) graphics in striking new black/red color scheme.
? NEW Silver anodized Excel rims.
? Brembo brake hydraulics and Braking rotors.
? Five-speed gearbox operated by Brembo hydraulic clutch. ? Polished Grimeca hubs front and rear.
? MSRP: $6999


2012 TC449 Highlights
? NEW Dual-map ignition with handlebar-mounted hard/soft switch.
? NEW Valve timing creates significant all-over power boost.
? NEW Airbox with larger intake and revised velocity stack for more mid-range torque.
? NEW DLC coating on connecting rod for less friction and extended life.
? NEW Kayaba suspension front and rear tuned for specific demands of U.S. motocross.
? NEW Progressive shock spring is softer on the initial stroke, improving overall balance.
? NEW All-black chromoly frame is stronger and more rigid with key reinforcement and new plates near steering stem.
? NEW Cooling system upgraded with high-performance WP radiators.
? NEW Streamlined single-piece tail section is narrower and lighter.
? NEW Wiring harness redesigned to be simpler and more direct.
? NEW IPD (in-mold plastic design) graphics in striking new black/red color scheme.
? NEW Silver anodized Excel rims.
? Electric start.
? Five-speed gearbox operated by Brembo hydraulic clutch.
? Polished Grimeca hubs front and rear.
? Brembo brake hydraulics and Braking rotors.
? MSRP: $7999


2012 CR125 Highlights
? NEW CR125 comes with 144cc top-end bore kit including cylinder and piston.
? NEW All-black chromoly frame reinforced for greater tensile strength.
? NEW IPD (in-mold plastic design) graphics in striking new black/red color scheme.
? NEW Silver anodized Excel rims.
? Kayaba 48mm closed-cartridge fork and Sachs shock provide a plush ride.
? Trimmed with race-tested premium components like Ducati Energy digital ignition, Brembo brake hydraulics and Magura aluminum handlebar.
? Compact, lightweight 124.8cc two-stroke motor with 38mm Mikuni TMX carburetor.
? V-Force reed valves.
? Quick-adjust clutch perch.
? MSRP: $5999
MINI-VIEW: DAVE OSTERMAN


In less than a season Chad Reed started his own team, won races, challenged for titles, and escaped one of the scariest crashes that I've seen in recent memory.
    Chad Reed was in contention for the 450 National crown until he went orbital during the opening lap of the second moto at Millville. Since then the TwoTwo Motorsports owner/rider has struggled. Two DNFs this past weekend at Southwick left Reedy 65 points down in the chase. I caught up with Dave Osterman, the team manager for TwoTwo Motorsports, to talk about Chad overcoming the Millville flight, DNFs, and his Dave's thoughts on a Dungey/KTM pairing.      
MXA: What actually happened with Chad's bike at Southwick?
Dave: Some people are really uninformed about what happened. It doesn't do the athlete any good to trash them. Every DNF is a moment to cry, but it's also a moment to learn. We've had a great year, and it was unfortunate what happened at Southwick. We had a problem at that race, and we still don't know exactly why the engines let go. One of the engines is back east, and one of them is at our shop in California. This past weekend everyone was scraping knuckles and working overtime to swap motors and fix electronics. It wasn't an easy weekend, that's for sure. Sometimes there are parts that break in the middle of a race, instead of in the dyno room or on the test track. Of course I'm upset that the bike broke, but it is what it is. Then I think to myself that if Chad hadn't crashed at Millville then the DNFs at Southwick would have bitten us. But if you think about all of the ?What if' situations you'll end up driving yourself crazy. You can't ?what if' things to death. What if Chad Reed had won that second moto at Millville? What if Ryan Dungey didn't have that mechanical in Supercross? What if Chad was on a factory bike sooner in the year? There are all these questions that go unanswered, and it's absurd to dwell on them.
Was the Millville crash the straw that broke the camel's back, effectively ending Chad's shot at the 450 outdoor title?
I don't like to say it that way. I think that crash took the wind out of his sails. He was incredibly lucky in that crash. When I was running towards him after the crash I thought that our season was over. It wasn't a crash that you see every day. It was heroic for him to get up and continue, just like what Dungey did this weekend at Southwick. They both came back from the ashes and salvaged something.
Did that crash ruin Chad mentally?
I look at it from the human perspective. A champion horse rider could get bucked off, and it might take some time for that person to feel comfortable again riding a horse. I don't think that Chad was scared, but I'm sure that the crash has played in the back of his mind. It's the human factor. It's going to take a little while to get back to normal. I don't want to sound too dramatic, but I think that Chad is lucky to be alive. When I was running up to him I was thinking all kinds of crazy stuff.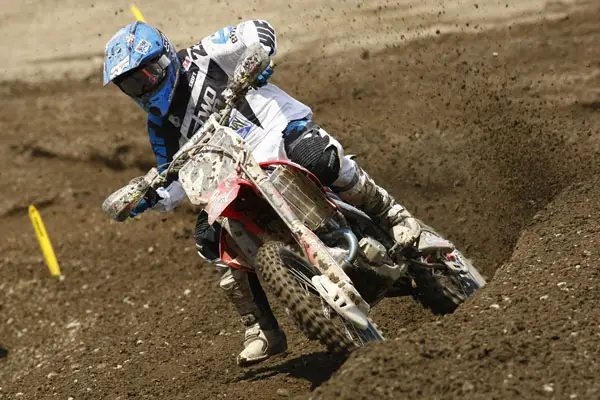 There's no doubting that Chad has helped make the racing interesting this year.
What do you think of the racing this year?
This is a great year of racing. There's no Ricky Carmichael-type scenario where one guy is dominating to the point that he can stop mid-moto and drink a soda. There are the two Ryan's; Mike Alessi has come to life; Brett Metcalfe just won; Chad has come to life. These guys are pushing themselves and the product further than they have ever been. Between the two Ryan's and Chad, the things that have gone on are just phenomenal. I'm just happy to be here and involved with it! There are four more motos. Chad can redeem himself and so can the team. We can steal as many points as we can by winning motos.
The word on the street is that Ryan Dungey has signed with KTM. What are your thoughts on the pairing?
If everything we hear is true, and Ryan Dungey goes to KTM, it's going to be very interesting. I do think that they are going to have the same issues that every manufacturer has had since the beginning of time. However, they are farther along than probably how other teams started out. I do believe that Ken Roczen is the fastest guy that KTM has had for quite some years in Supercross. Now they will have Dungey, and he will yard Roczen in Supercross. KTM also has Andrew Short, and as close as he is to the top of the game, he's not Ryan Dungey. That's no disrespect to Andrew, and I hope that he heals up soon. However, now that bike will be pushed to a whole new level where it has never been pushed before. Antonio Cairoli and all of those other players don't count, because they aren't Ryan Dungey. I expect the team to learn a whole lot in a short amount of time, but things will probably bite them like they have everyone else. The first year with Dungey will be very interesting for the team. It will be rewarding, but probably also frustrating. In my years of doing this, every color on the starting line has gone through growing pains. It's awesome to see KTM have Ryan Dungey, because they deserve it.
SCOTT SPORTS 2012 GEAR NOW AVAILABLE



450 SERIES
450 Combustion, 450 Mosaic and 450 Race
[Press Release]: Scott Sports 2012 MX Gear and Apparel is now available.  The same apparel worn and tested by Team DNA Shred Stix/Star Racing/Yamaha is now available through your local dealer and can be viewed at www.scott-sports.com. The apparel includes four series of jerseys, pants and gloves in three price points; the top of the line 450 Series, the 250 Series and the Ridgeline and Adventure Series. All four series represent a focused effort to engineer and style comfortable, durable apparel using rider feedback and knowledge gained from more than 11 years of producing MX apparel. Features found throughout the line include soft jersey necks that are equally comfortable with or without the use of a neck brace, strategically placed venting for heat management, durable knee materials that comfortably accommodate knee braces and flexible lower back panels.



250 SERIES
250 Gamma, 250 Implode and 250 Race
    Scott Sports, the industry leader in motocross goggles, now offers a complete head-to-toe collection including performance helmets, boots, protectors, grips, accessories, bags and packs, and promo wear. Keep your eyes on Team DNA Shred Stix/Star Racing/Yamaha at all outdoor nationals to view the latest gear from Scott.  To learn how to become a dealer, please call 800-292-5874.  Stay up on the latest by visiting www.scott-sports.com and be sure to like us on Facebook and follow us on Twitter.
STORY TIME, BY BROC "GOLDEN BOY" GLOVER


Broc Glover (25) drops the hammer on his factory Yamaha at the Carlsbad USGP.
    "In 1981 I raced the USGP at Carlsbad. I didn't pay much attention to the FIM rules back then. I finished second in the first moto, and I assumed that since I won the second moto I had won the overall. However, the FIM scored based on an accumulation of overall times from the motos. After I crossed the finish line after the second moto, there was a long delay before the winner was announced. It turned out that Hakan Carlqvist won the overall. It was an ABC Wide World of Sports televised program, and they weren't happy at all! It took a long time to figure out the winner, and ABC's whole angle was in showing the thrill of victory and the agony of defeat. They wanted to capture the emotions of winning and losing, but since they couldn't do that they were angry.
    "It came down to a few seconds separating Carlqvist and me for the overall, and had I known that the overall was determined on time I think that I probably could have made up a few seconds in that second moto. Having a fairly comfortable lead in the second moto I backed off the pace a bit to ride within my means.
    "The very next year ABC came up to the promoter, Gavin Trippe, and said that they would cover the race if they knew the overall winner immediately after the second moto. The AMA was brought in, and an agreement was made that the second moto winner was the tiebreaker. So, instead of being run under FIM rules the Carlsbad event was raced under the AMA rules.
    "They changed the format, and a few years later I raced the USGP again. Coincidentally I fell over in a section of track and got my bike on the side of a cliff. I had to roll the bike backwards down the side of the track. Under FIM rules it wasn't legal to go backwards on the track, but under the AMA ruling I could go backwards as long as I didn't gain an unfair advantage. I rolled my bike backwards down the hill and didn't bump start the bike or anything. I stopped at the bottom, brought out my kickstarter, and took off on my way. Well, an hour after the race I went to collect my prize money, but I didn't get any money for the second moto because I was disqualified! They told me that I was disqualified because I went backwards on the track.
    "I still vividly remember Marilyn Bastedo, the grand poohba of the FIM, and Butch Lee, the AMA referee, yelling and screaming at each other about the disqualification. I don't think either one of them ever came to a consensus, and I was disqualified.
    "I felt snake bitten at that race. I never thought that I would win at Carlsbad, and then when I won it in 1984 I felt that I wasn't the fastest rider at that race. David Bailey was faster than I was, but I won the overall. The following year I was faster than David, but he ended up winning. It's funny how that works."
408 MOTOCROSS RACE VIDEO, FEATURING MXA TEST RIDER DENNIS STAPLETON

FASST COMPANY KTM REAR BRAKE SPRING KIT


[Press Release]: Fasst Company's Brembo Rear Brake Return Spring kit for KTM/Hausaberg offers tunable pedal resistance and a better overall feel at the pedal. By removing the stock return spring which is under tension and replacing it with a compression spring in the master cylinder better pedal feel is achieved, minimizing the "on-off" feel of most rear brakes.  Fasst Company's Brake Spring Kit places the return spring under compression in the master cylinder drastically improving the characteristics of the pedal feel. The Brake Spring Kit comes with a taper wound spring specific for the requirements of the KTM/'Berg brake system.  Pedal resistance can easily be adjusted by how much preload is placed on the spring. The Return Spring Kit further also minimizes debris from jamming the master cylinder as well. Fasst Company's Rear Brake Pedal Return Spring Kit consists of a taper wound spring and spring bucket with a retail price of $19.99.  
Fasst Company
1480 South Sandhill Drive
Washington, UT 84780
877-306-1801
www.fasstco.com
www.facebook.com/FasstCompany
DT-1 AIR FILTERS IS ACCEPTING RESUMES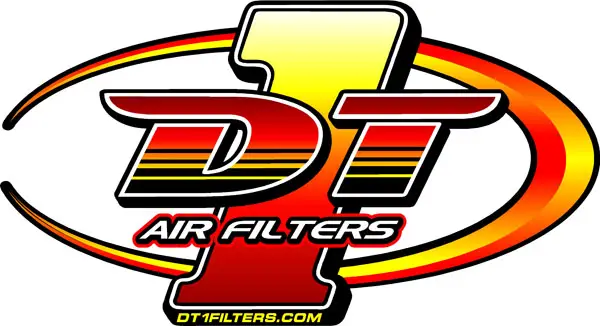 [Press Release]: DT-1 Air Filters is officially opening its 2012 sponsorship season. If you want to use the same air filter as James Stewart, Chad Reed, Antonio Cairoli, Tommy Hahn, Steven Frossard, and many more then send us your resume. DT-1 filters are hand made in the USA. DT-1 uses only the highest quality European dual stage foam. For more information check us out at dt1filters.com, mxfilters.comor contact you nearest Parts Unlimited dealer. Email your resume to [email protected]. DT-1 is looking forward to seeing your resume and making you part of our team.
MITCH PAYTON HAS A VERY GOOD WEEK…AROUND THE GLOBE
Last weekend at Southwick Mitch Payton's Pro Circuit team clinched the AMA 250 National Championship. The only question remaining is which of its three riders (Wilson, Rattray or Baggett) will stand on the top step next to the other two Pro Circuit riders? No other rider in the 250 class can catch the Kawasaki trio.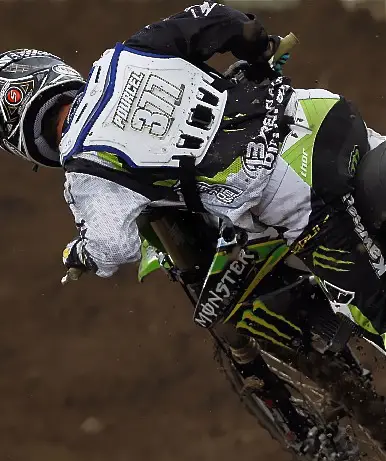 Christophe is back on the winning track.
Meanwhile, CLS/Pro Circuit Grand Prix rider Christophe Pourcel went to the Belgian National Championship round at Orp-le-Grand and won the 450 class with a three-moto sweep over Jeffrey Herlings (it was not a sand track), Davide Guarneri, Shaun Simpson, Kevin Strijbos, Joel Roelants, Jeremy van Horebeek and Manuel Priem.

Tommy Searle will trade his KX250F for a KX450F at the MXDN.
Across the Channel, Tommy Searle (on a KX450F) and Max Anstie (on a KX250F) both won their classes at the British Red Bull Pro Series at Hawkstone Park. Searle went 1-1 to defeat Gert Krestinov, Brad Anderson and Martin Barr, while Anstie's 1-1 did in Bryan Mackenzie, Steven Clarke, Jake Nicholls and Nev Bradshaw.
THE TROY LEE TEAM CAN HOLD ITS TEAM MEETINGS AT A HOSPITAL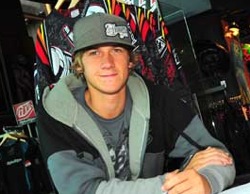 Christian Craig (son).                                Michael Ray Craig (dad).
Southwick was tough on the Troy Lee Honda team. In practice Christian Craig crashed on the finish line jump and the subsequent contact with the sand would mark the end of Christian's summer. He suffered a fractured scaphoid bone (navicular) in the crash and he will likely undergo surgery this week to repair it. Then, in the second practice Travis Baker hit the sand and fractured his clavicle. It has been a rough season for Baker and this was not the way he was hoping to finish off the season. Baker's and Craig's seasons are over. Troy Lee is looking for replacement riders?with Canadian Colton Facciotti on the short list for this weekend.
MOTOCROSS DES NATIONS SCHEDULING WOES DEMAND COMPROMISE FOR TEAM USA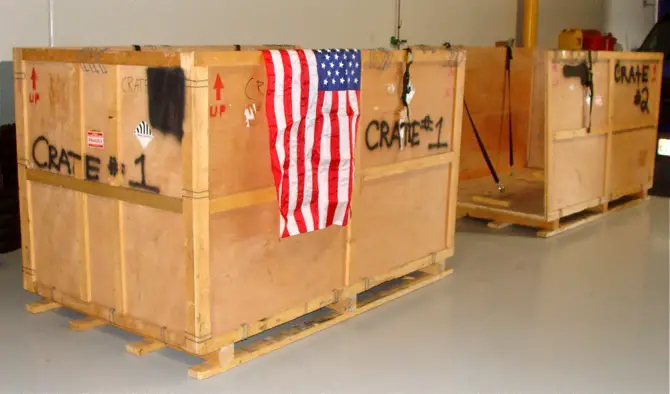 The crates (and flags) are ready for the bikes.
Since Team USA will be racing the final AMA National of the season on the weekend before the 2011 Motocross des Nations in France, there is no way that they can send their race bikes to France (and get them through customs and to the track in time). Thus, the teams are struggling to come up with identically perfect MXDN bikes to fill in for their AMA National bikes.
The situation is worse for the Pro Circuit team because they are not only supporting Team USA's Blake Baggett, but also South African Tyla Rattray and Scotland's (riding for Great Britain) Dean Wilson. Pro Circuit plans to take their decommissioned Supercross bikes out of their museum and set them up for Wilson and Baggett (Rattray is too old for the MXDN 250 class)?but they will most likely build him a KX450F. The bikes will be shipped to France this weekend?where Pro Circuit's French-based CLS team can take care of them until Team USA arrives. The CLS team will provide the bike for Tommy Searle (and maybe a substitute bike for Christophe Pourcel?if he gets the last-minute call-up to Team France).
AHRMA VINTAGE NATIONAL AT GLEN HELEN THIS WEEKEND (WITH A DONNIE HANSEN MOTOCROSS SCHOOL ON FRIDAY)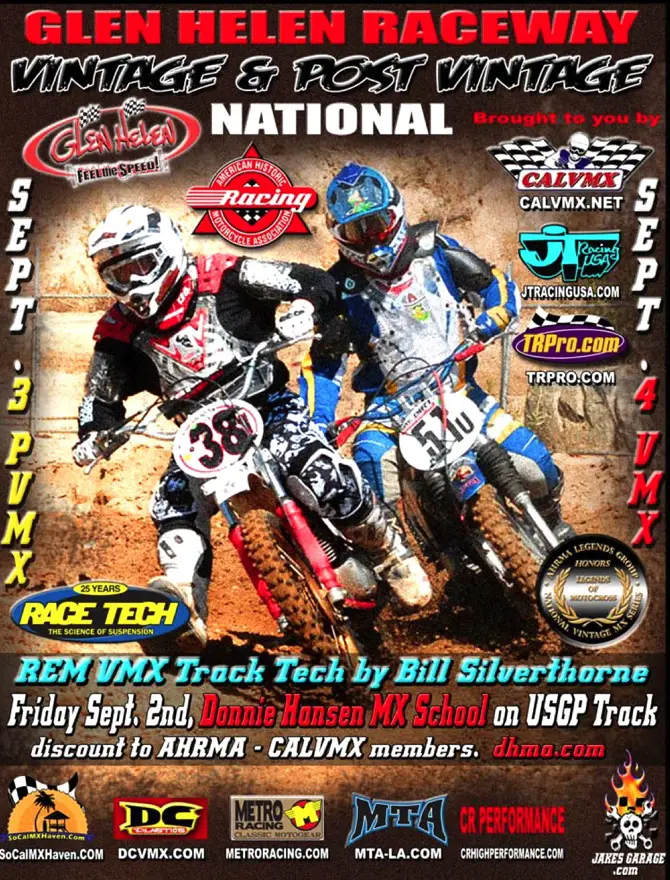 ALL-NEW VERTEX KTM 350SXF PISTON KIT


Vertex Pistons are made in Italy and are the OEM Supplier to many companies including the new KTM 350SXF, so of course Vertex Pistons are a logical choice when it comes to wanting to add compression to your KTM 350SXF 2011-12.  The Vertex high-compression piston kit comes complete with forged piston, rings, wrist pin and clips. It retails for $229.60. For more info go to www.vertexpistons.com or call  (515) 270-2302.
MALCOLM SMITH 27-HOUR LABOR DAY SALE?SEPT 2-3-4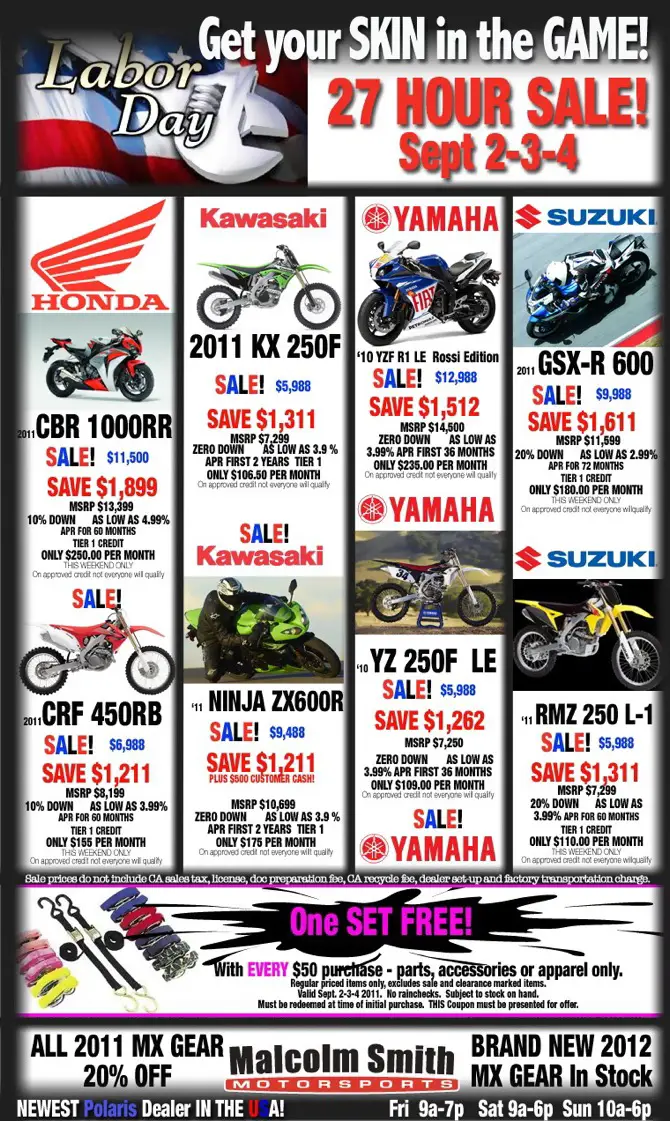 TOMMY WEECK TO EUROPE FOR GAILDORF GP…SORT OF


Tommy Weeck at Washougal.                                                                 Photo: Casey Sherman
Tommy Weeck turned some heads at the Washougal National and managed to turn that into a ride with France's Bud Kawasaki team for the German Grand Prix at Gaildorf. But, it should be noted that Weeck is not riding the 250 GP, but instead the EMX2 support races. There are a few notables in the EMX2 series (including a few MXDN riders that Weeck will face in France?he is taking Zach Osborne's place on the Puerto Rican team). The MXDN riders in EMX2 are Donny Bastemejier (Holland), Eythor Reynisson (Iceland) and Filip Bengtsson (Sweden).
REGISTRATION IS OPEN FOR THE 2011 MTA WORLD VET CHAMPIONSHIP

 
Online registration for the 2011 MTA World Vet  is open (and online sign-ups will get $5 off normal registration fees). Glen Helen Raceway is also pleased to announce that motocross icon David Bailey will be this year's recipient of the "Edison Dye Lifetime Achievement Award." 
As one of the most popular races in the world for racers 25-year-old and up, the MTA World Vet Championships attract riders from a variety of backgrounds and skill levels. Last year featured great racing from the likes of Doug Dubach, Ryan Hughes, Gordon Ward, and legend Ron Lechien. This year's event is shaping up to be just as good, with riders from all corners of the world ? including Ecuador, Spain, England, Germany, Canada, Sweden, New Zealand and Australia ? already registered.
The 2011 MTA World Vet Championships will take place on the weekend of November 5-6, 2011. Throughout the course of the weekend, numerous fun fan activities will take place, and free camping spaces will be available. Entry information for the 2011 MTA World Vet Championships can be found at www.glenhelen.com.
DEFENDER ENERGY BARS TO SPONSOR BARRETT HERITAGE/ELEVEN 10 MODS RACE TEAM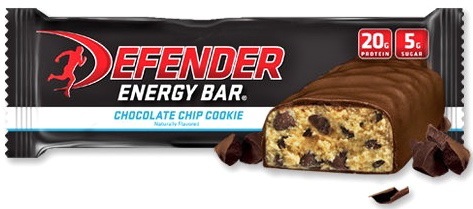 Defender Energy Bar founder Ike Taylor is a cornerback for the Pittsburgh Steelers. Ike said, "I have been a fan of motocross for many years and know that it is one of the most physically demanding sports in the world. Proper nutrition is key to an athlete's performance and that's where we come in. This is a two-race deal to help get this incredibly hard working team to the last two races and we'll be talking about next year too."
Defender Energy Bar's goal is to combine quality nutrition with an enjoyable eating experience for active people seeking to continue a healthy lifestyle. For more info of the race team go to www.defenderbar.com or www.eleven10mods.com