MXA INTERVIEW: STAR RACING YAMAHA'S NEW ROOKIE TY MASTERPOOL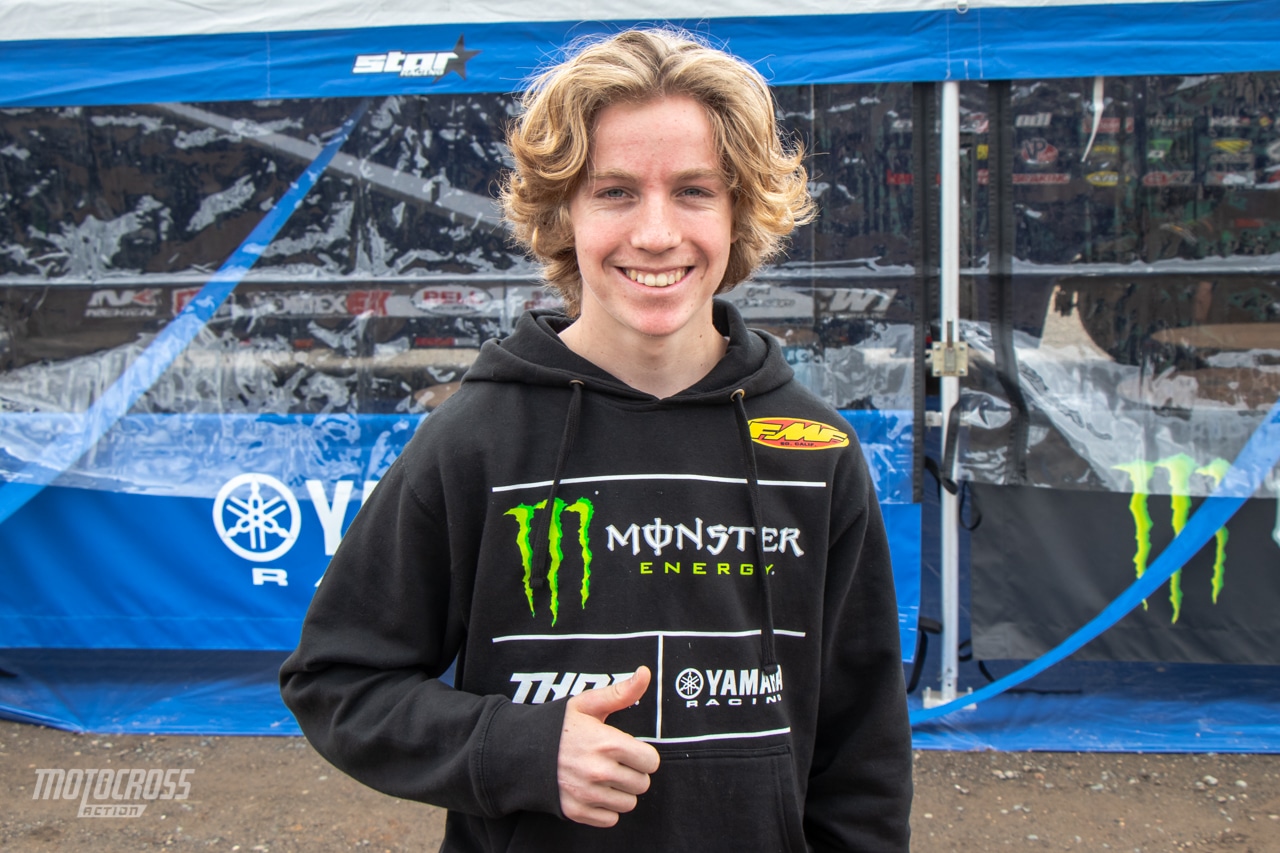 Ty Masterpool's journey to the Pros was far from normal. His amateur racing career was short and he didn't attend every race like most amateur riders. 
By Jim Kimball
One of the feel-good stories from Thunder Valley was Ty Masterpool's first moto holeshot, from where he went on to finish 6th in the first 250 moto. Although Ty would crash and finish 16th in the second moto, the likable 17-year-old Texan would still earn a respectable 13th overall for the day and move to within two places of the top ten in the 250 National Championship standings. The Masterpool family was selective about the events that Ty raced which kept him under the radar as an amateur. Leading up to the 2019 Pro Motocross season, most people hadn't heard of Ty Masterpool and the ones who did know of him, didn't know that he was turning Pro. Now after three rounds of racing, the rookie has already grabbed a holeshot and scored a top ten finish.
TY, WHAT IS THE BIGGEST DIFFERENCE BETWEEN AMATEUR AND AMA PRO RACING? Everything is a big change. Now you are surrounded by 39 fast guys. This is why I wanted to go turn Pro early. I wanted to get some experience— I am looking at the big picture.
In 2017, Ty won the Supermini 1 and 2 classes at the Loretta Lynns Amateur Nationals on a TM Supermini and in 2018 he won the Schoolboy 1 (12-17) and 125 B/C (12-17) two-stroke classes at Loretta's. Only eight months later, he made professional debut at the 2019 Hangtown National.   
WAS IT A FAMILY DECISION TO TURN PRO? Yes, definitely, we were kind of pushing for it. We each wanted to get experience and learn for the years to come. But yes, it was definitely a group effort with the team, the family, and all that. I have been with Star Yamaha since I have been on 125's.
TROY LEE'S DEREK DRAKE IS ALSO A ROOKIE, IS THERE A RIVALRY FOR THE TOP ROOKIE SPOT? I did not really race against him in the amateurs. Of course, the biggest thing is going out there, doing my best and looking towards the big picture in the years to come. Right now, I am not really too worried about a couple of positions here and there.
Ty's 6th place finish in the first Moto at Thunder Valley is testimony that he is the real deal. 
HOW DO YOU FEEL ABOUT YOUR AMA NATIONAL RESULTS SO FAR? I feel pretty good. The biggest thing is just riding smart, solid, and not pushing too hard and making mistakes.
THE STAR RACING TEAM IS BASED IN SOUTHERN CALIFORNIA, DO YOU TRAIN WITH YOUR TEAMMATES AND GARETH SWANEPOEL? I come to California quite a bit for testing, but I mainly train at my home in Paradise, Texas.
So far Ty has finished 14th, 15th and 13th overall at the first three rounds. Ty's older brother, Jake Masterpool is also racing as a privateer and doing well in the 450 class. Jake was the top placing privateer at Hangtown when he finished 11th overall.
WITH THE TEXAS CONNECTION YOU SHOULD BE AT YOUR BEST WHEN ITS GETS HOT AND HUMID, RIGHT? Oh yes, it definitely gets very hot there and I'm used to it. It is hot even now, probably like low 90's, so it is getting pretty hot already.
Ty's journey to professional racing was different, but it seems like his strategy is working out well for him. With the support of the Star Racing Yamaha team, his future looks bright. 
WHAT HAS BEEN THE ONE THING YOU HAVE LEARNED SINCE TURNING PRO? The biggest thing, and knew it this coming in, was to ride my best and not worry about everybody else.