MXA VIDEO: WE TEST THE 2022 KTM 450SXF
MXA VIDEO: WE TEST THE 2022 KTM 450SXF

Motocross Action took the 2022 KTM 450SXF to Glen Helen Raceway for our break-in runs, video shoot and initial test rider input. Two days later, our 2022 KTM 450SXF was being raced by three different skill level riders—and it will keep the schedule of weekday test session and comparisons and weekend races, until we think we know everything there is to know. In the last segment of this video we cover a few mechanical areas to focus you attention on, as well as a quick primer on KTM's WP XACT air forks. With the exception of the orange frame, new graphics and one small engine mod, the 2022 KTM 450SXF is the 2021 450SXF with flashier graphics. The orange frame is a tip-off that leads us to believe that KTM will introduce a new bike in 2023. Check out what Josh Mosiman and the rest of the MXA wrecking crew thought of the 2022 KTM 450SXF on their first ride. Pay attention to the tips in this video that could help if you with your KTM, GasGas or Husqvarna.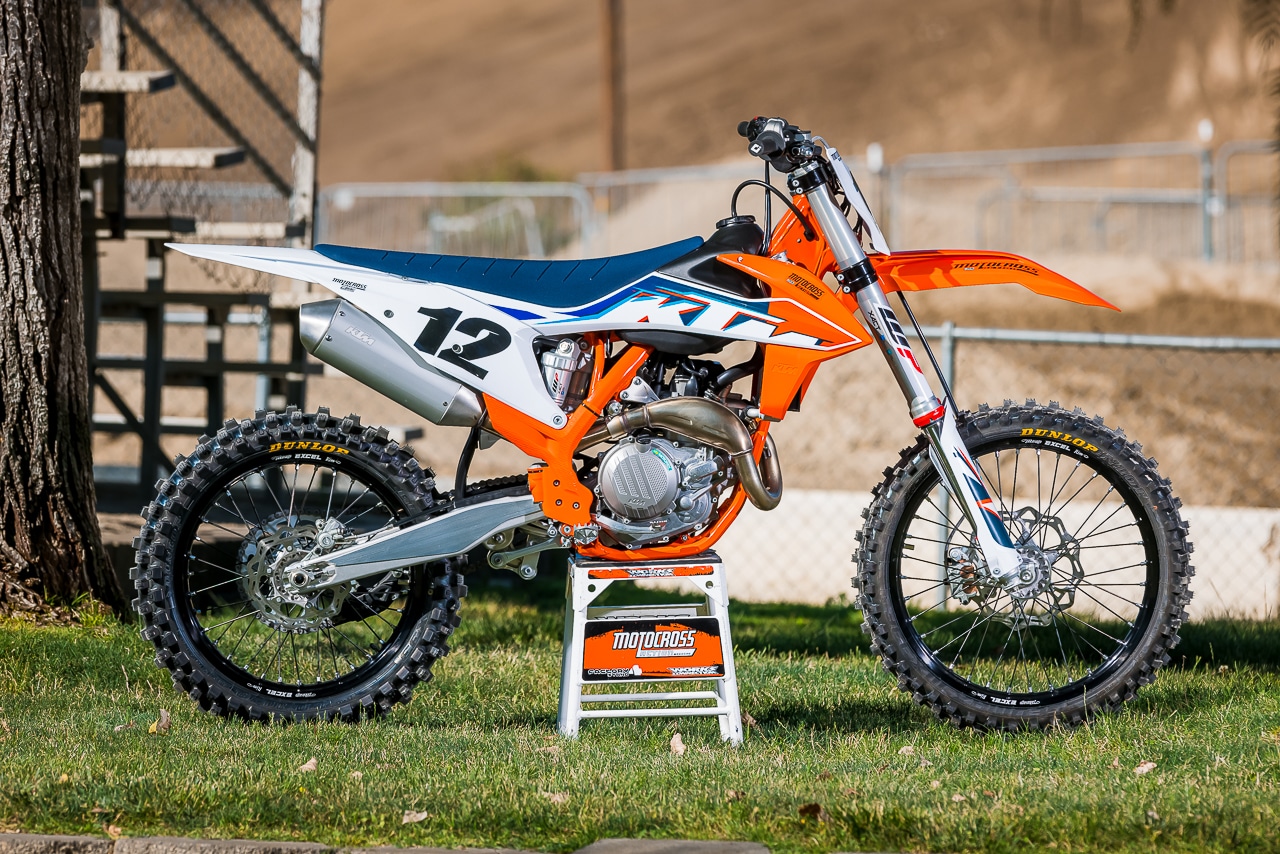 The 2022 KTM 450SXF before we got it dirty. 
MXA's Assistant Editor Josh Mosiman moving some dirt around with the 450SXF.