2023 FOX RACEWAY NATIONAL PRE-RACE REPORT: INJURED LIST, TV SCHEDULE & MORE

2023 FOX RACEWAY NATIONAL PRE-RACE REPORT: INJURED LIST, TV SCHEDULE, & MORE
The 2023 Pro Motocross season has finally arrived and with are going to be eleven action-packed rounds starting at Fox Raceway. We're excited to finally be back in the sun, so we rounded up everything you need to know about the upcoming round in Pala. There are a couple of items on our list that are new this year so scroll down below to get caught up on the 2023 Pro Motocross season.
---
MXA'S PRO MOTOCROSS FANTASY LEAGUE
Yes, that's right, we're hosting our own Fantasy MX League, it's free to enter and the prizes are next level. Pick your riders, fill out your team, and win big prizes with the chance of winning a 2024 Beta 300RX equipped with an FMF pipe and silencer. This week, we're giving away a Box Tools Motobox filled to the brim with high-end tools. CLICK HERE to PLAY NOW.
---
2023 FOX RACEWAY NATIONAL FAN MAP
Here's the layout of the 2023 Fox Raceway National with all of the locations of the vendors and parking locations. We're already dreading the line to get out.
---
TV SCHEDULE: FOX RACEWAY NATIONAL
The Peacock premium streaming service costs $4.99 per month and it provides Race Day Live coverage of the daytime qualifying sessions at each round and live coverage of each motocross race. International motocross fans can now watch LIVE using the SuperMotocross Video Pass streaming service (SuperMotocross.tv) which costs $129.95 for a one-year subscription.
New for 2023, Race Day Live will expand in 2023 to cover all 31 SuperMotocross World Championship series races. The program will feature 2.5 hours of coverage for each motocross event, 1 hour for each Pro Motocross event, and 2.5 hours for both SuperMotocross Playoff events and the SuperMotocross World Championship Final.
Fox Raceway National Race Day Live – 10:00 am (pacific), 1:00 pm (Eastern) – Peacock
Fox Raceway National Gate Drop – 1:00 pm (pacific), 4:00 pm (Eastern) – Peacock
Fox Raceway National (re-air) – *Monday, May 28th, 11:00 pm (pacific), Sunday 2:00 am (Eastern) – CNBC Channel
---
RACE DAY SCHEDULE
8:00am – 8:15am 250 Class Practice Grp B- 15 minutes (1 Lap Free)
8:20am – 8:35am 250 Class Practice Grp A- 15 minutes (1 Lap Free)  

8:50am – 9:05am 450 Class Practice Grp A- 15 minutes (1 Lap Free)
9:10am – 9:25am 450 Class Practice Grp B- 15 minutes (1 Lap Free)  
9:40am- 9:45am 250 Class Grp B Start Practice (Off Gate) 5 minutes
9:45am – 10:00am 250 Class Practice Grp B- 15 minutes – Timed
10:05am – 10:10am 250 Class Grp A Start Practice (Off Gate) 5 minutes
10:10am – 10:25am 250 Class Practice Grp A- 15 minutes – Timed
10:30am -10:35am 450 Class Grp A Start Practice (Off Gate) 5 minutes
10:35am – 10:50am 450 Class Practice Grp A- 15 minutes – Timed
10:55am -11:00am 450 Class Grp B Start Practice (Off Gate) 5 minutes
11:00am – 11:15am 450 Class Practice Grp B- 15 minutes – Timed 
11:45am – 11:55am 250 Consolation Race
12:00pm – 12:10pm 450 Consolation Race 
12:30pm – 1:00pm OPENING CEREMONIES 
1:15pm – 1:50pm 250 Class Moto #1
2:15pm – 2:50pm 450 Class Moto #1  
2:55pm – 3:30pm Halftime 
3:45pm – 4:20pm 250 Class Moto #2
4:45pm – 5:20pm 450 Class Moto #2  
---
HALF TIME
Remember how hot it was last year? Well this year, Pro Motocross is adding a similar halftime that we witnessed last season, allowing the riders and teams to get an extra 30-minute break in between the motos.
---
METAL STARTING GRID
The days of the dirt starts are over at the Pro-level of our sport. Pro Motocross is changing to metal grates which takes out some of the skill of packing your gate but also adds consistency for the riders and teams who've been using these in Supercross for over six years now. 
---
THIS WEEK IN MXA: PREPARING FOR THE 2023 FOX RACEWAY NATIONAL
---
INJURY REPORT (WHO ISN'T ON IT)
ELI TOMAC – ACHILLES TENDON 
Eli Tomac hyper extended his ankle while leading the 450 Main Event at Denver and ruptured his achilles tendon, putting him out for the entire season. As of now, Eli doesn't know if he will retire or come back to race in 2024. We hope to see him back on the track again next year. 
JASON ANDERSON – NECK INJURY
Jason Anderson posted via instagram: "So last weekend I had a crash in practice that I didn't think it was too bad… After racing then practicing this week I felt like something was wrong. So after a ct scan it showed I have a non-displaced fracture at c5-c6 in my neck. Obviously, that's one of the things we fear the most as racers is a injury in that area, but luckily where the fracture is my season is not over and I can come back to the races relatively soon! #spinal"
JUSTIN BARCIA – COLLARBONE, SHOULDER, RIBS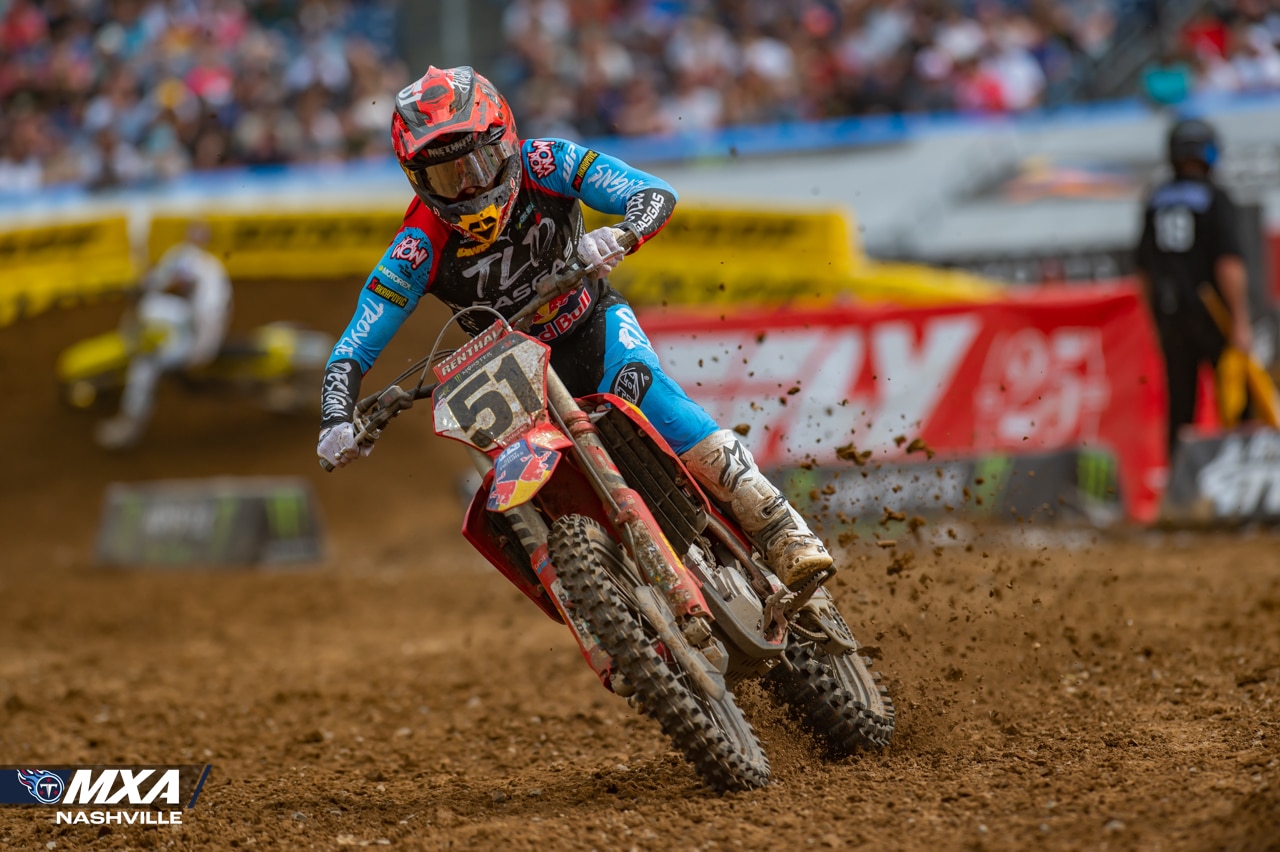 It seemed like everything was coming together for Justin Barcia after winning the East Rutherford mudder. Unfortunately, the dragon's back struck back as Justin went over the bars and slammed into the ground at Nashville. He broke his collarbone, shoulder blade and two ribs. 
PIERCE BROWN – BROKEN HAND
Pierce made an announcement on Instagram – "Tough news to break but unfortunately I broke my hand last Friday while prepping for outdoors and had to get it fixed up in surgery today. I've also been dealing with a torn meniscus for the last month or so and I went ahead and got that fixed up today too thanks to Dr. Greenbaum. We're on the mend and imma be doing everything possible to get back ASAP. Bummed to let my team and supporters down as it's been a tough '23 season. I'll keep you guys updated on everything but I'm stoked to get healthy and come out swinging for outdoors."
NATE THRASHER – HIP, COLLARBONE, ACL
Star Racing Yamaha stated: "Following his crash in Atlanta this past weekend, Nate Thrasher will sit out the remainder of the season as he focuses on returning to full fitness for the title fight in 2024. He sustained a cracked collarbone and dislocated hip during the crash and underwent successful surgery on the hip Tuesday. He will also use this time to repair his ACL injured earlier in the year."
CHRISTIAN CRAIG – DISLOCATED HIP AND BROKEN/DISLOCATED ELBOW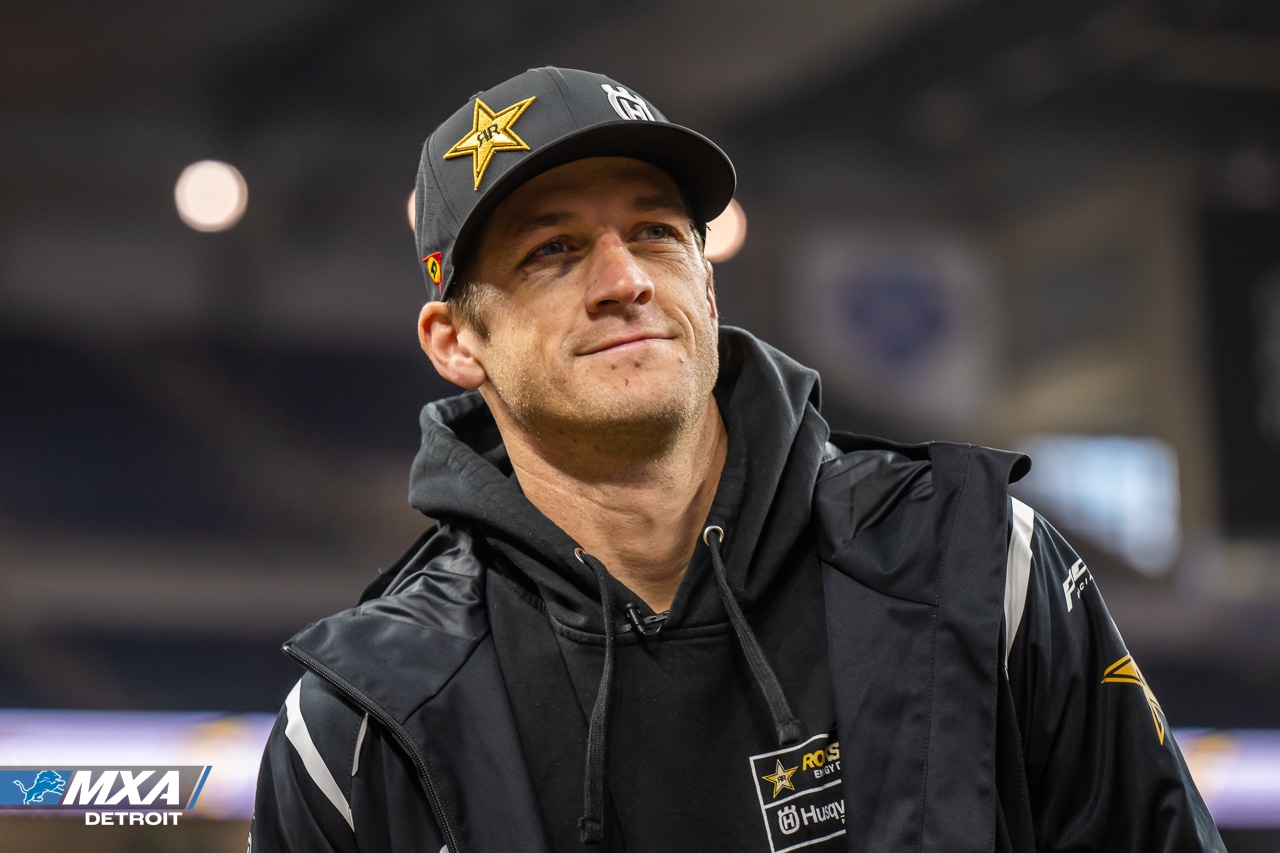 Christian went down in the first practice session at Glendale through the whoops section dislocating both his hip and elbow. We most likely won't see Christian back for the rest of the season as the swelling sustained from a dislocated hip can take a while. And while in the act of dislocating his elbow, he also fractured it too. 
CAMERON MCADOO – DISLOCATED SHOULDER/TORN LABRUM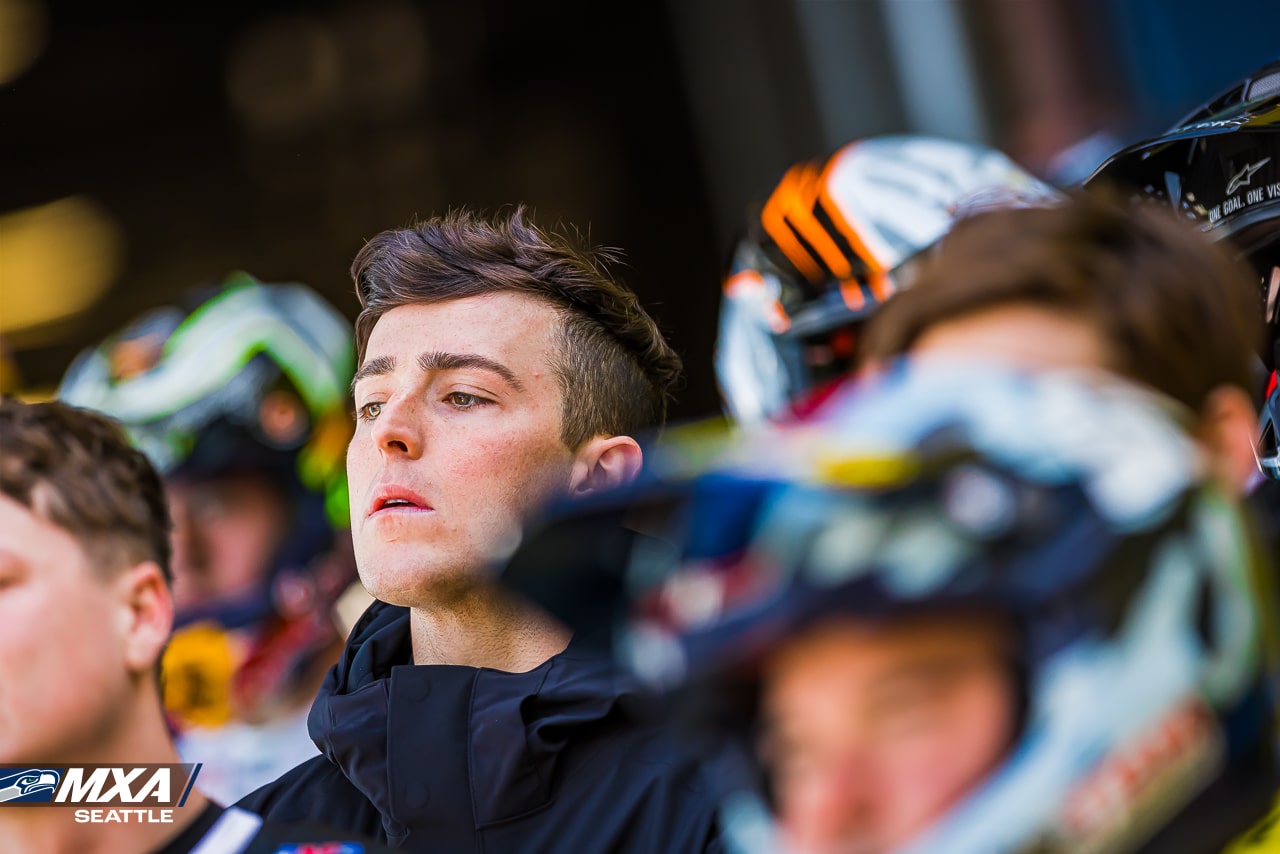 Cameron McAdoo sustained a dislocated shoulder while practicing before Glendale and he underwent surgery immediately to get it fixed. He will be out for most likely the rest of the season. 
NICK ROMANO – KNEE
Nick Romano will miss the entire 2023 season, both Supercross and motocross. Nick tore his ACL and meniscus in his knee and had surgery.
MALCOLM STEWART – KNEE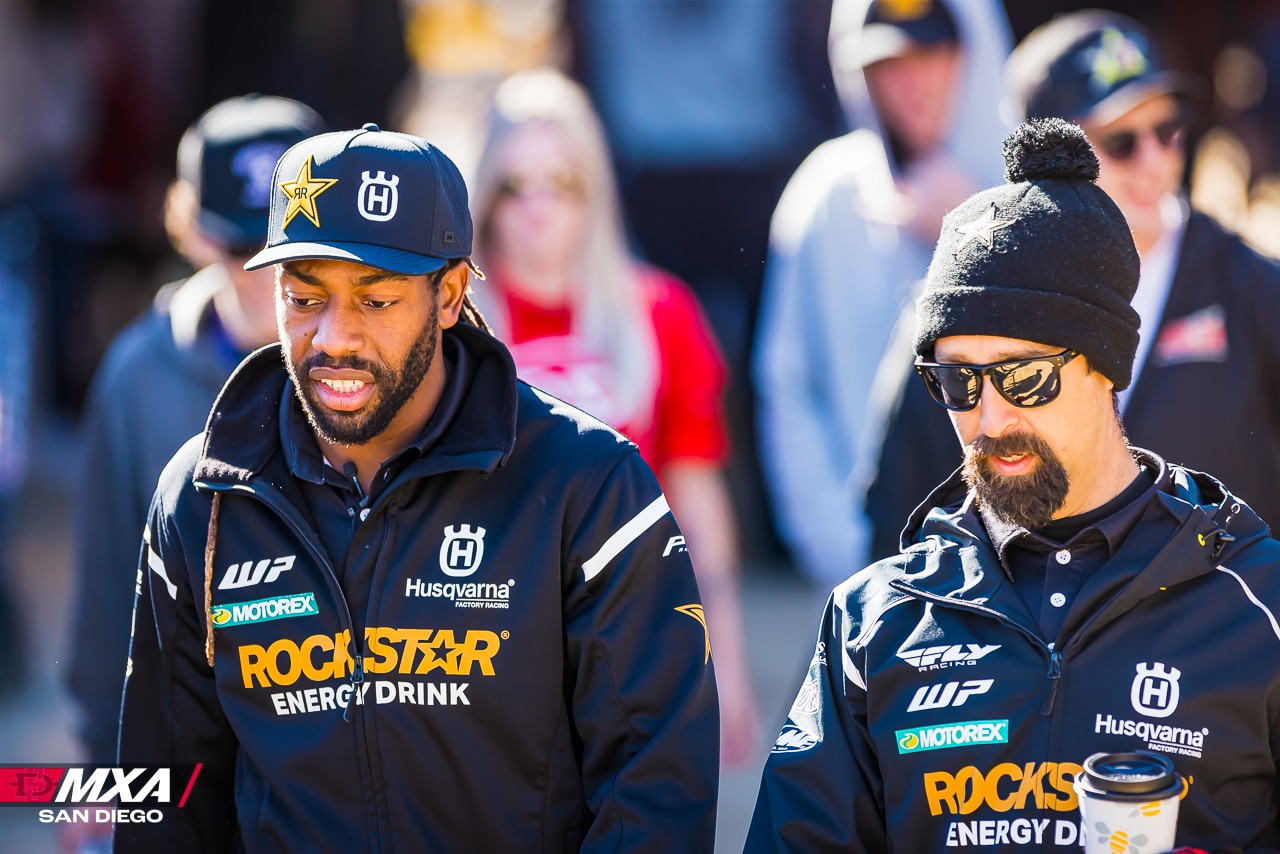 Malcolm Stewart crashed while practicing after the San Diego Supercross and he tore his ACL. Malcolm had surgery and is out for the foreseeable future.
SETH HAMMAKER – WRIST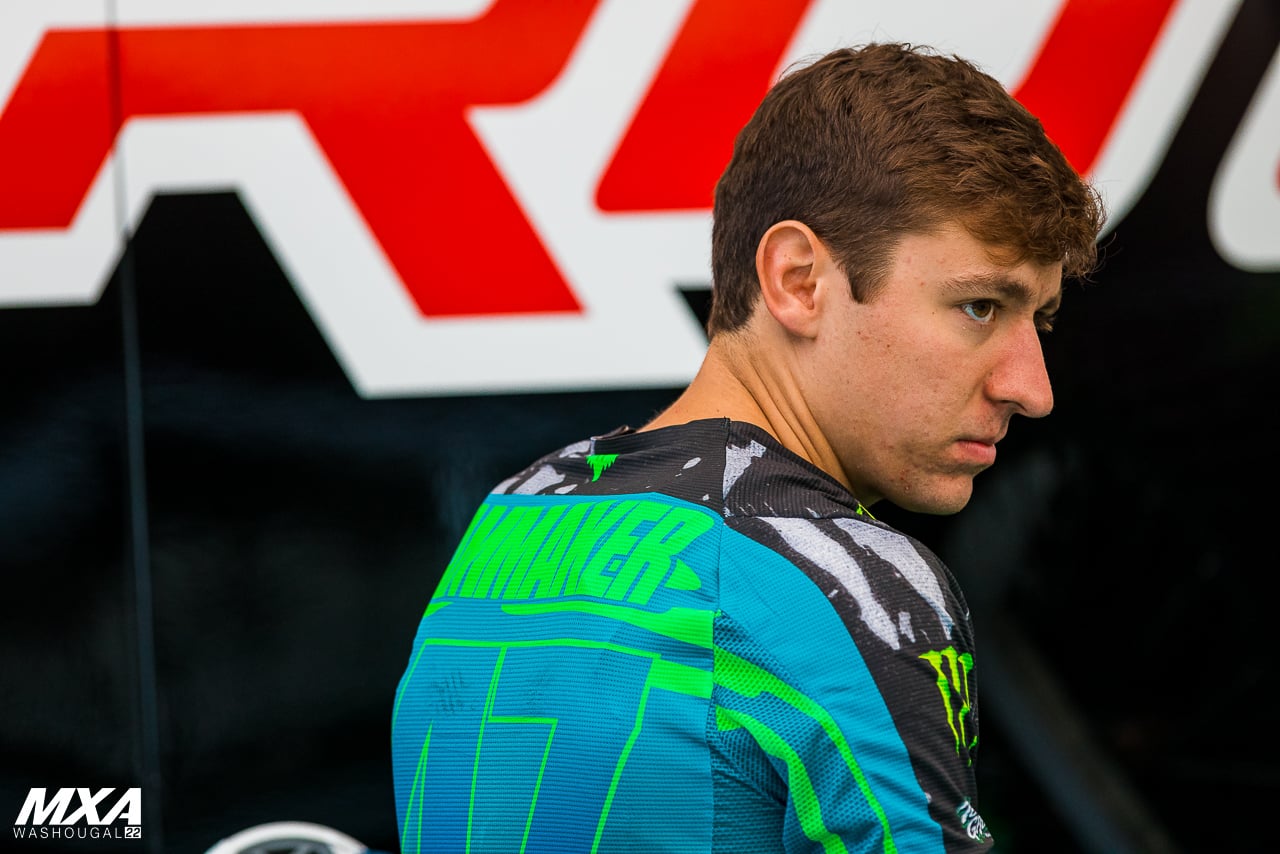 Pro Circuit Kawasaki's Seth Hammaker injured his wrist a week before the 250 East Coast series started. He just started riding again, but won't be ready to race for at least a few weeks. 
AUSTIN FORKNER – KNEE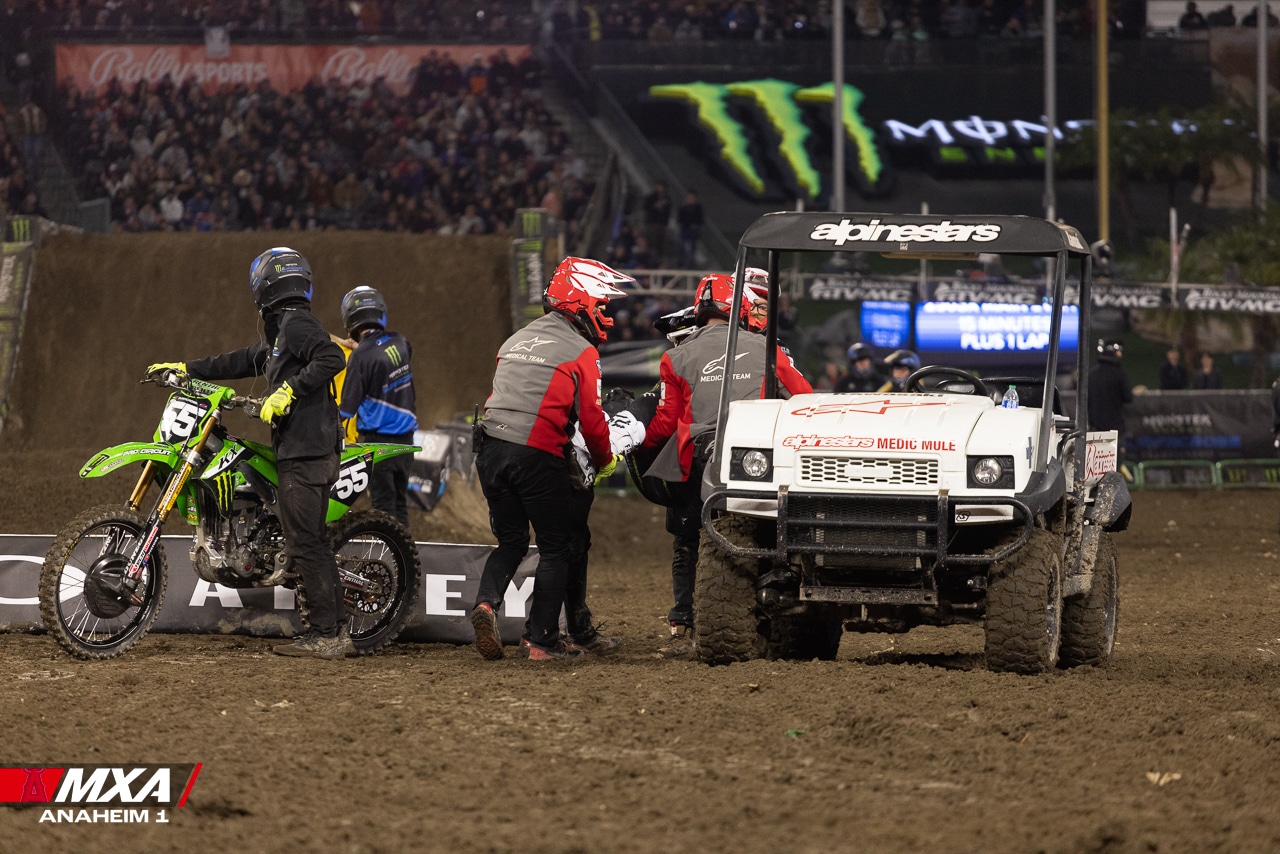 Austin Forkner injured his knee at the start of the 250 Main Event at Anaheim 1. He missed all of Supercross and, like Seth Hammaker, he recently started riding again. We expect to see Austin racing Outdoors, but it will be sometime before he's back on the gate.