BIKES YOU'VE NEVER SEEN BEFORE: 1978 ANCILLOTTI CRH 125
The 1978 Ancillotti CRH 125 could be outfitted with an air-cooled Sachs or Hiro engine.
Ernesto Ancillotti opened a workshop to repair and maintain the first generation of automobiles and motorcycles in 1907. This engineering business thrilled Ernesto's son Gualtiero Ancillotti so much that just before the Second World War, Gualtiero apprenticed at a Harley Davidson dealership. Gualtiero loved motorcycles and became a successful sidecar road racer after the war. He, like his father before him, opened his own motorcycle workshop in Florence, Italy. In the early 1950's he patented a suspended frame for Harley Davidsons.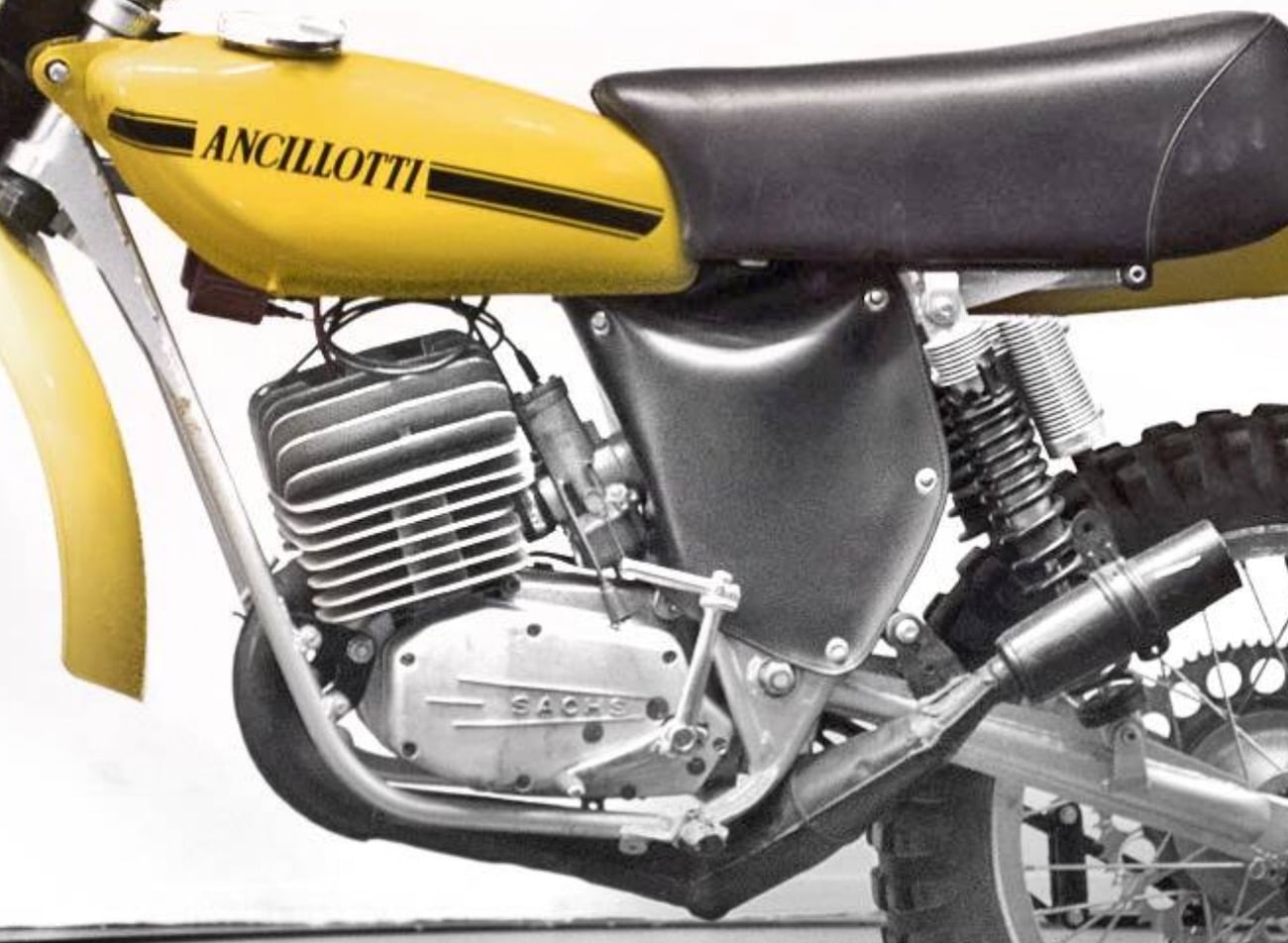 The Sachs 125 was one of many engines that Ancillotti used in the 1970s—including Hiro, Tau, Beta and Moto Morini. The vinyl-covered airbox wasn't unusual back in the 1970s.

He was joined in this business by sons Alberto and Piero in the 1960s, and immediately began building hopped-up Lambretta Innocenti racing scooters—and Alberto set world records for the quarter mile and flying kilometer. By the mid-1960s they were building Scarab Beta 50cc and 100cc models and in 1967 change their company name to Construzioni Moto G. Ancillotti and signed a deal to use Beta engines in their dirt bikes.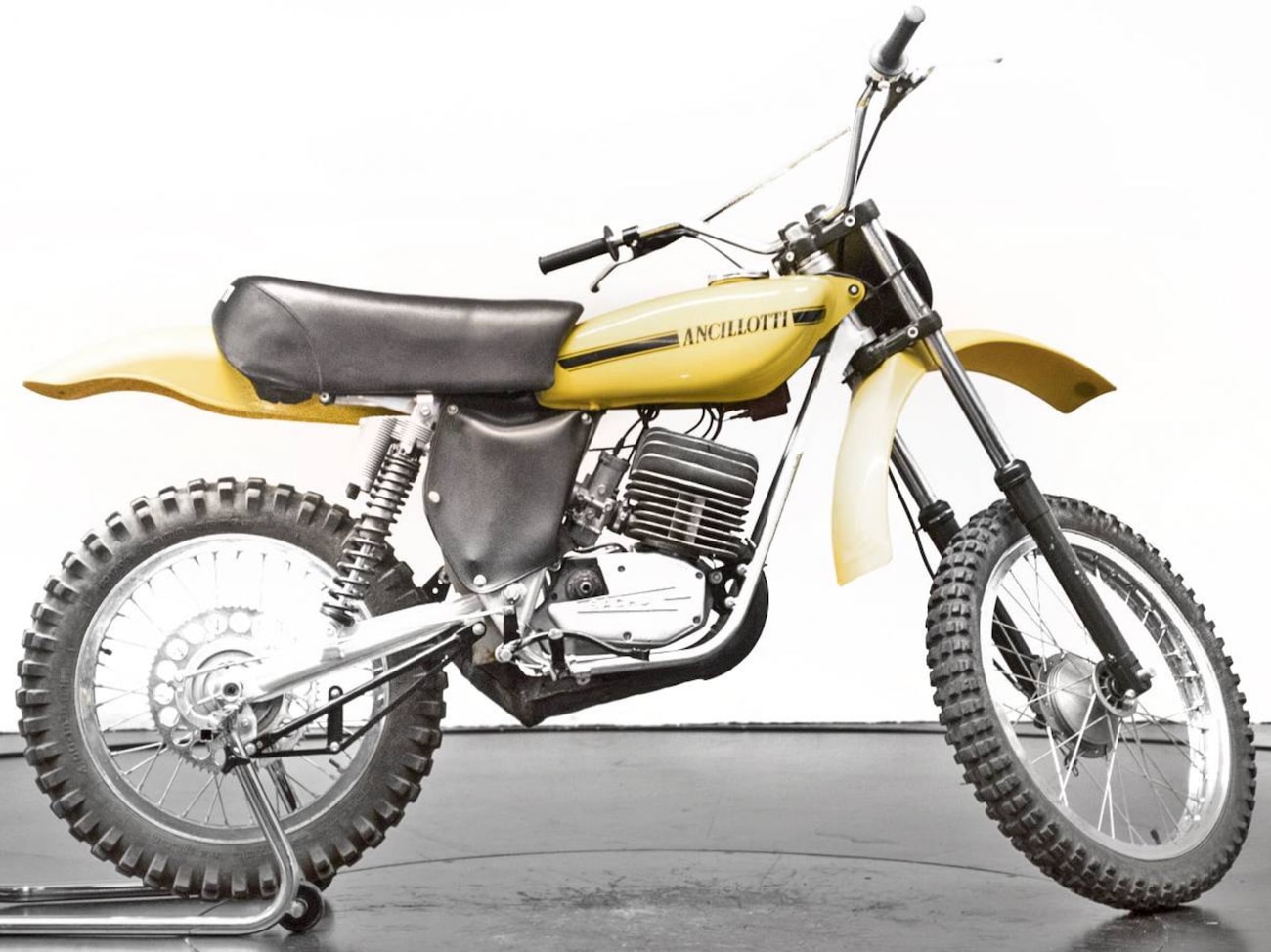 By 1973 the market was booming and Ancillotti established a new factory at Sambuca Val di Pesa, just outside of Florence. There they built their own frames, and fitted engines from Hiro, Sachs and Tau to be a part of the rising surge in off-road machines. They specialized in 50cc and 60cc dirt bikes and enduro-style bikes with 50cc, 125cc and 250cc engines. Production rose to 3000 units a year. Total Ancillotti production from 1968 to 1984 was 40,000 units.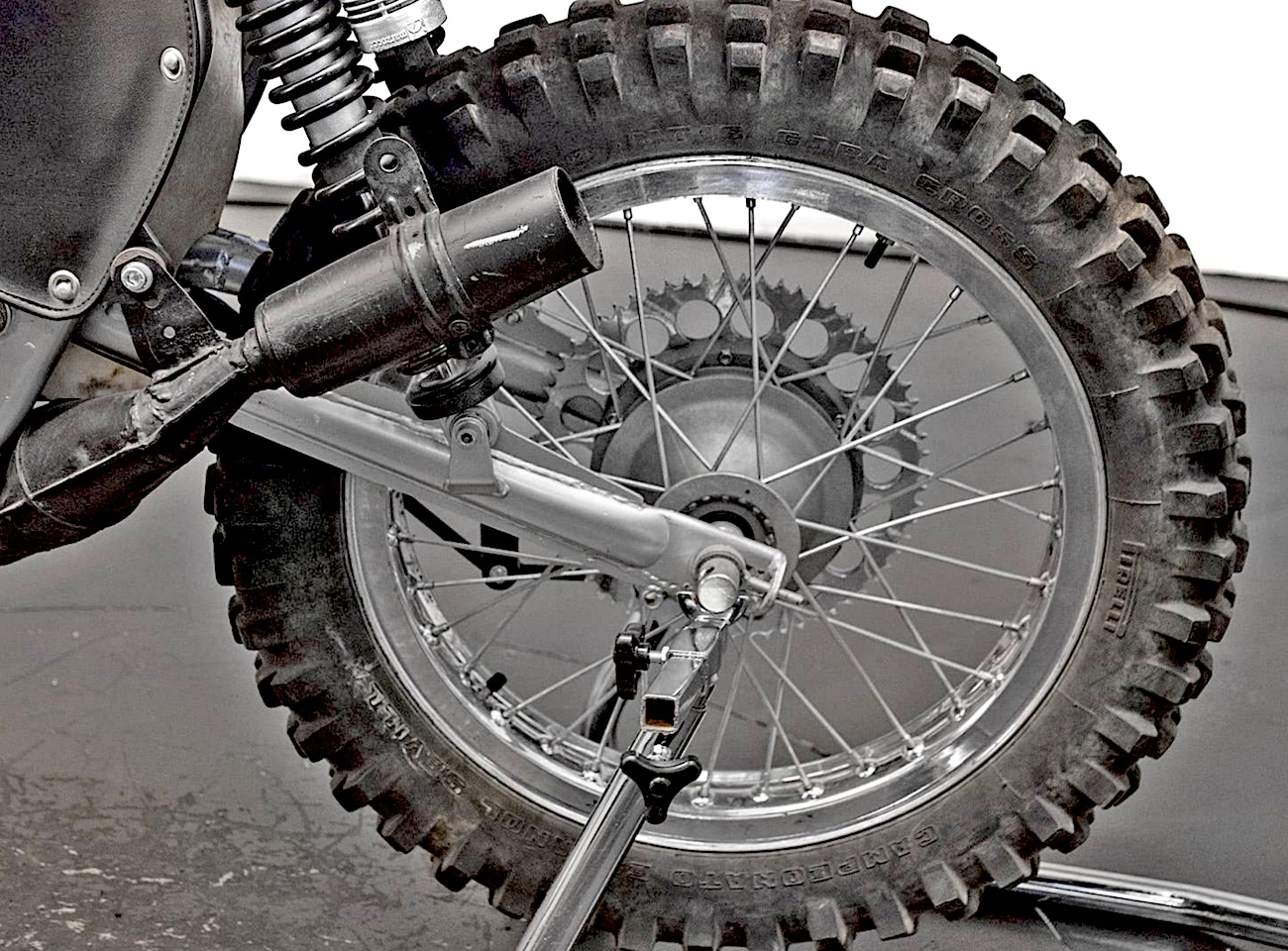 The stamped steel swingarm was supported by piggyback Marzocchhi shocks.
True success came when they started fitting their bikes with Sachs two-stroke engines — and school parking lots in Italy were soon filled with yellow Ancillotti dual-sport bikes. As with all European motocross bikes in the mid-1970s, the emergence of the Japanese brands drove Ancillotti out of motorcycle production in 1985.
They resurfaced again in 1992 when Alberto Ancillotti began to build various models of competition bikes under the Ancillotti brand, but the company went through several changes in ownership and production stopped again. It wasn't until  2004 that it looked like Ancillotti would return to production when they displayed new race bikes at the Milan Motorcycle Show, but they only built four models.
Our featured bike is a 1978 Ancillotti CRH 125, which came with Marzocchhi suspension, Sachs or Hiro 125cc two-stroke engines, drum brakes and six-speed transmission. But we have included the 1981 Ancillotti CRH 125 below to show how far the company came in four years — although they would close in 1985.
The 1981 Ancillotti CRH 125 Cross was water-cooled and used a Hiro engine. It looked a lot like a Suzuki RM125. Today, Ancillotti is best known for its mountain bikes—which are owned by the third generation of the Ancillotti family.
The 1981 water-cooled , reed-valve, six-speed Hiro 125 engine.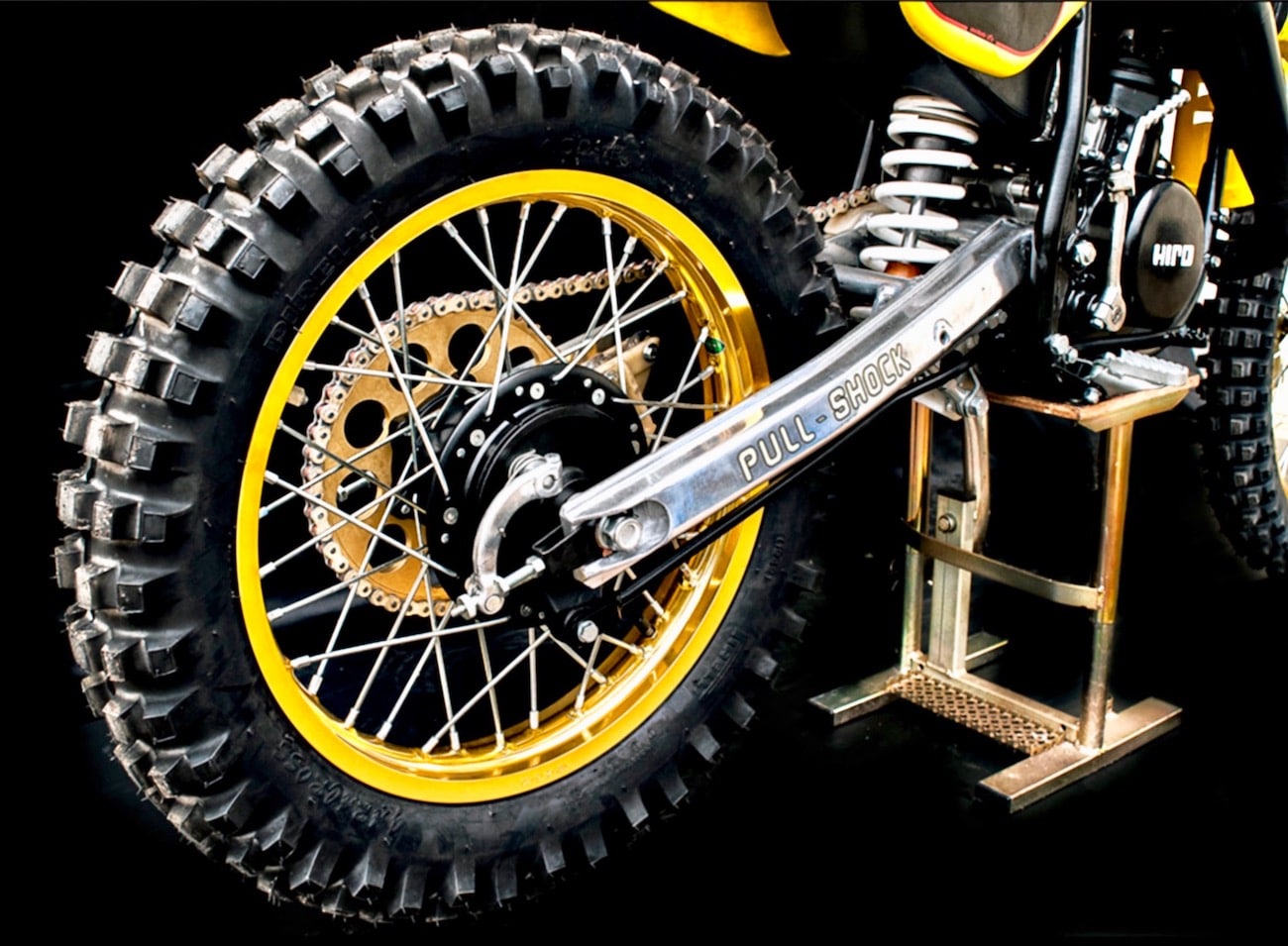 Called a "Pull-Shock" by Ancillotti, the 1981 CRH 125 was equipped with rising-rate linkage.