BIKES YOU'VE NEVER SEEN BEFORE: 1977 MOTO TRANS-AMA RG125
Manufactured in Pesaro, Italy, and powered by an Italian Hiro air-cooled engine, the Moto Trans-ama was available in motocross and enduro versions.
Trans-ama was an Italian motorcycle brand, based in Pesaro, that started in 1977 building 50cc, 125cc and 250cc offroad bikes. The 50cc models used Minarelli engines while the bigger model used Italian-made Hiro engines. The Trans-ama motocross model was designed by Edmondo Rossi around a Hiro 125 two-stroke engine. It used Marzochhi suspension components and was available in motocross and enduro versions. Due to financial problems, Rossi passed the ownership to the Campanelli Brothers. The actual name of the bike is often spelled as Transama, Trans-Ama, Moto Trans-ama and Pesaro Transama. This Italian motorcycle brand lasted from 1977 until 1985.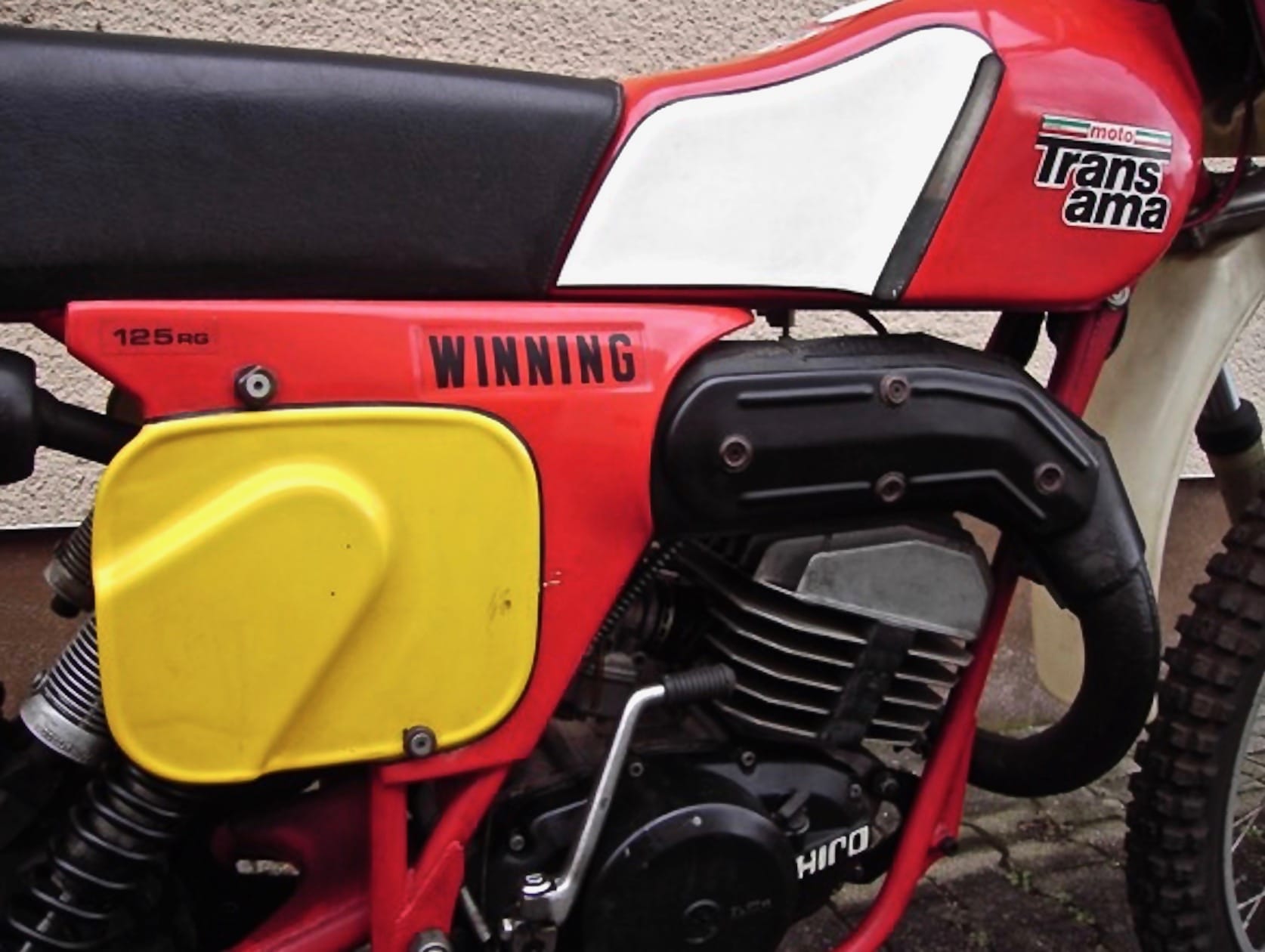 Although Moto Trans-Ama claims to have sold its bikes mostly in the USA, no one at MXA, past or present, remembers ever hearing of or seeing one. Did you own a Trans-ama?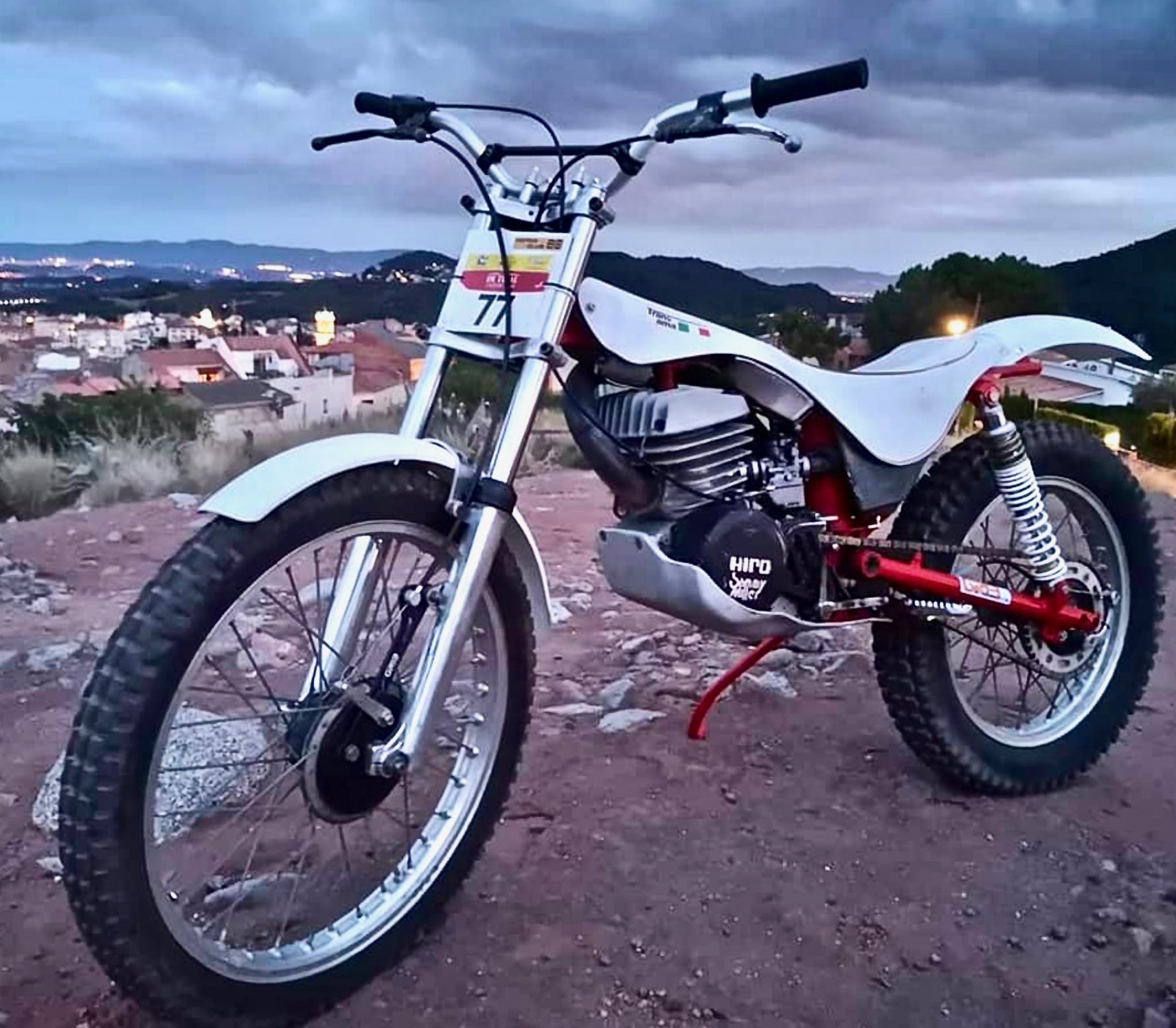 It's best known bike was not a motocross or enduro machine, but the 1978 Maltry Trans-ama 320cc trials bikes designed in collaboration with Trials Champion Sammy Miller. The 1978 Trans-ama was designed by Rene Maltry on behalf of Pesaro Transama motorcycles. Fitted with a 320cc Hiro engine, which was the most influential trials engine of the time. The big engine hangs from the huge backbone frame. The fuel tank is under the seat and needed a diaphragm pump to supply the fuel.