CLASSIC MOTOCROSS IRON: 1966 MATCHLESS 500 G85CS
By Tom White
The first Matchless single-cylinder motorcycle rolled off the assembly line in 1901. In 1905 Matchless began manufacturing motorcycles using J.A. Prestwich V-twin engines, and by 1912 the company was producing its first complete in-house machine. In 1931 Matchless bought AJS and became a powerhouse in British road bikes. The 1966 G85CS (CS for Competition Scrambler) was designed to compete against the new generation of lightweight two-stroke motocross bikes from CZ, Husqvarna, Bultaco and Greeves, but it had little chance of doing so with its 318-pound weight and its old-school design.
Inspired by the popular BBC "Grandstand Scrambles" TV show, in 1966 Matchless replaced its aging G80CS with the more race-worthy G85CS. The G85CS had a purpose-built frame, alloy fuel tank, ultralight hubs, 12:1 compression ratio and Amal GP carburetor. The bikes were hand-built in the competition shop at Plumstead Road. Less than 150 were produced, and Vic Eastwood, Chris Horsfield and Dave Nicol were signed to race them. Sadly, that was the last year of Matchless motocross bikes.
The G85 was a duplex-type chassis that borrowed much of its design from the Rickman brothers. The lightweight forks had been used successfully by Norton. The front hub was machined to reduce weight, and a magnesium rear hub was standard. Even the 318-pound weight was light when compared to the previous Matchless G80 model, which weighed 360 pounds when stripped for competition.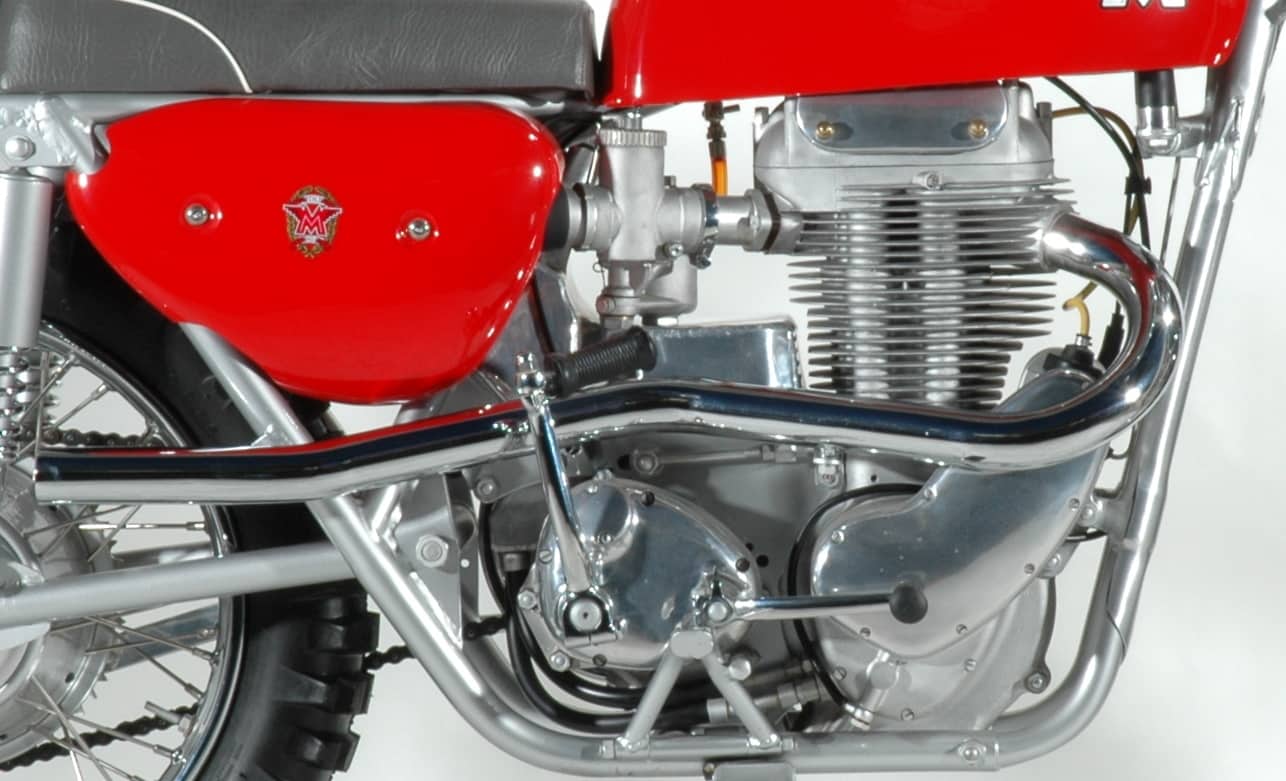 The engine was a hopped-up version of the old design. The flywheels had been machined down, compression increased and gear-driven lubrication adopted. This combination yielded competitive horsepower for high-speed running, but the Amal GP carburetor would load up in the slow sections. With a $1400 retail price (almost double that of its competitors), the last-ditch Matchless G85CS would be a complete failure in both sales and GP motocross racing.
The Matchless name came from the phrase "a motorcycle with no match, beyond compare!" By the end of 1966 Matchless went into liquidation and ended up being absorbed into the British government financed Norton-Villiers-Triumph (NVT) group. The Norton- Villiers-Triumph Group went bankrupt in 1974. And with its death the era of the big single died too.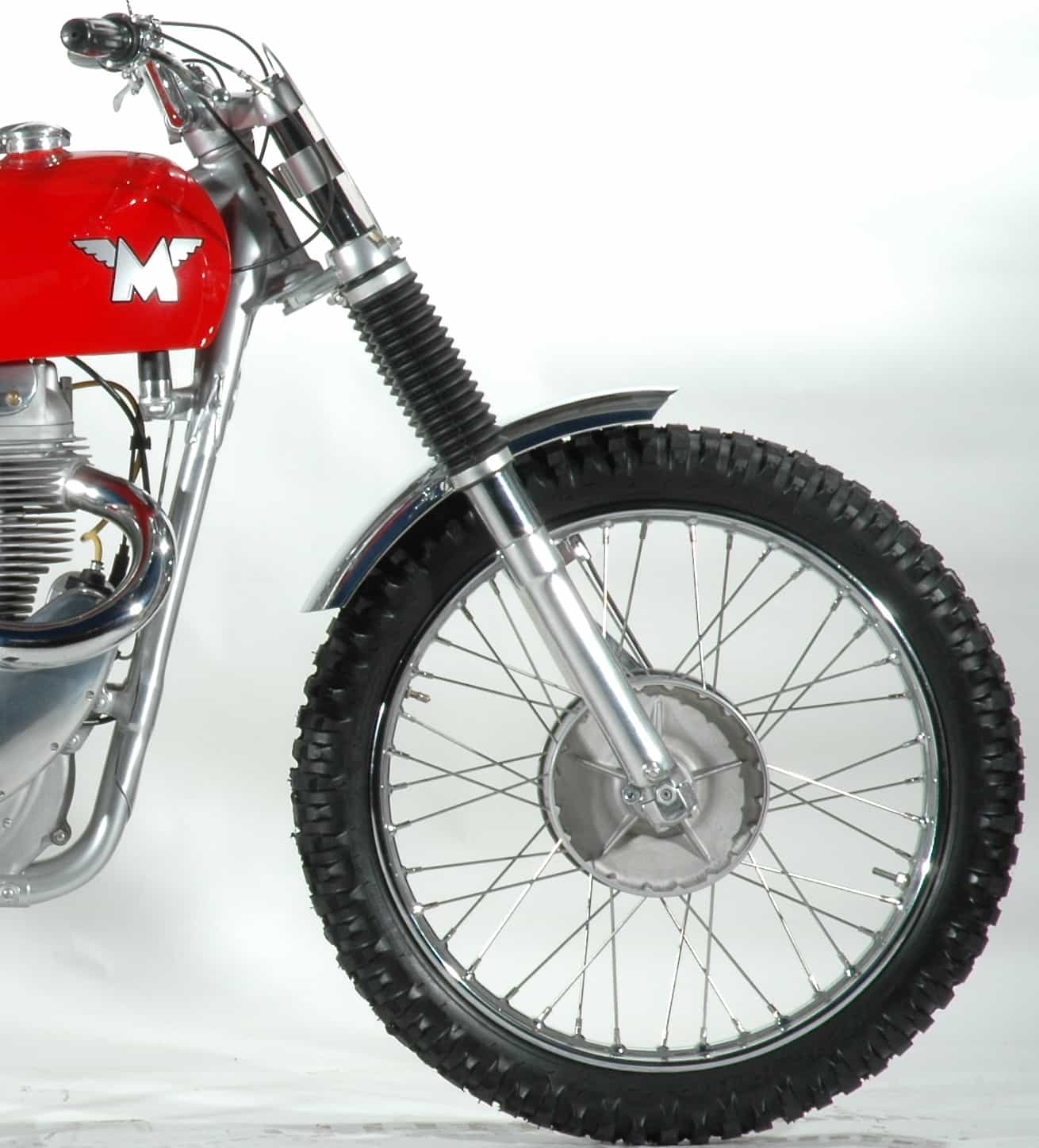 WHO OVERSHADOWED MATCHLESS
In their day, Matchless had built quality motorcycles, but by the end of 1966 Matchless would be swallowed up by the then-new Norton-Villiers corporation and production of four-stroke scramblers would cease. As far as British-built, single-cylinder, motocross bikes go, Matchless was overshadowed by the focus on BSA, Triumph and Norton in the early 1960s.
1966 MATCHLESS 500 G85CS FACTS
WHAT THEY COST
This museum-quality 1966 Matchless G85CS example is completely original, never ridden, and restored by British specialist Don Harrell. Though they were a sales failure in their day, production numbers of less than 150 have driven the estimated value of a G85CS to approximately $25,000.
MODELS
The G85CS is one of many Matchless motorcycles, but it only came in the 500cc model.
WHAT TO LOOK FOR
The thin aluminum primary cover with steel band to attach to the engine was extremely fragile and was usually replaced with a cast aluminum cover. The aluminum rock shield between the frame down tubes almost never survived the first couple of rides. Finding a G85CS with an original Amal GP carb is hard (most GP carbs were ditched for less finicky Monoblocs).
PARTS SUPPLY
Call Walridge Motors Limited in London, Ontario, Canada at (519) 641-2770
For more info on classic bikes go to www.earlyyearsofmx.com