CLASSIC MOTOCROSS IRON: 1974 BSA B50MX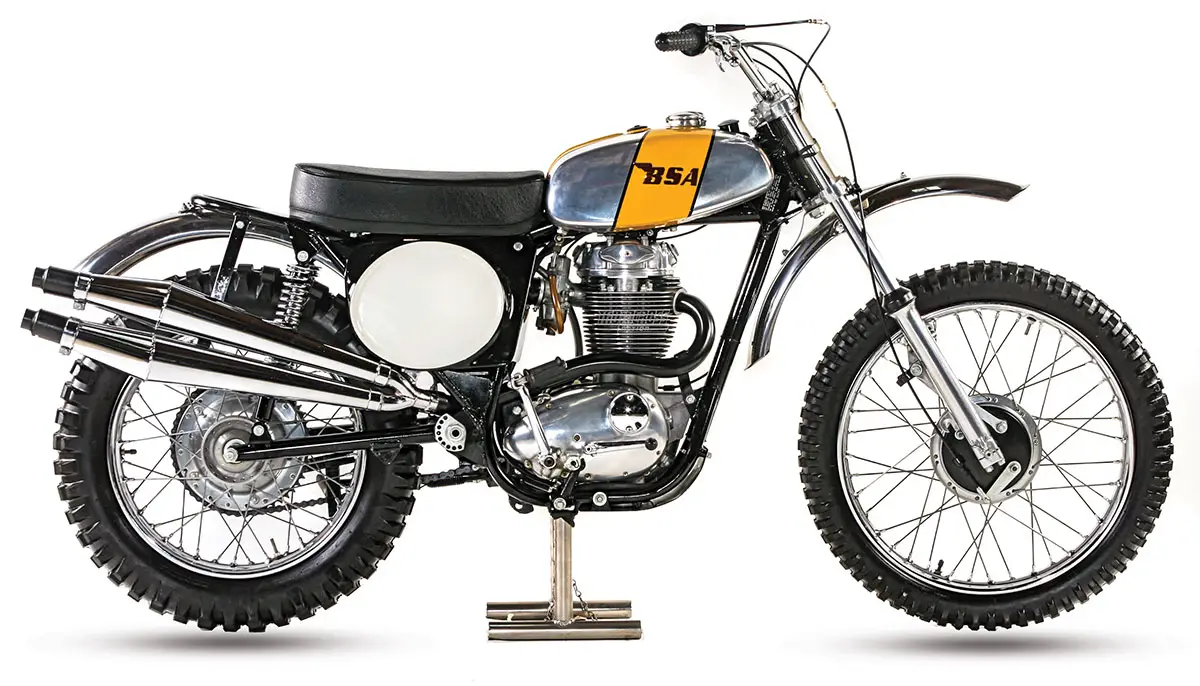 BY TOM WHITE
In 1861, a group of British gunsmiths joined to form Birmingham Small Arms (BSA). The gun connection is a common thread in early motorcycle production, with Husqvarna and CZ also part of the arms race. Those with sharp eyes will notice that BSA's logo is in fact a stack of rifles. Why do gun companies go into motorcycle manufacturing? First, in the early days of motorcycling, they had the metal-working background to build frames, engines, and gears. Second, in times of peace, arms manufacturing takes a sharp downturn. BSA's gunsmiths first built bicycles in 1880 and motorcycles in 1910. 
Starting in 1971, the BSA factory built the 499cc, 84mm x 90mm bore-and-stroke, unit-construction, dry-sump B50 in answer to the growing demand for a good four-stroke off-road bike. Riders would soon find out that the 500cc thumper made a good trail bike, but was too heavy to compete in motocross against the modern two-strokes. BSA tried to lighten the B50 by using as much alloy as possible. The top tube held the engine oil. Unfortunately, the B50 weighed almost 300 pounds at a time when the new breed of two-strokes weighed 200 pounds. One of the few riders who was successful racing motocross and scrambles events on the B50 was AMA Hall of Famer Chuck "Feets" Minert. Feet's B50 was extensively modified. Chuck modified the frame to increase the rear wheel travel to over 7 inches to match the fork's 7 inches of travel. Feets also installed Rickman wheels, increased the engine capacity to 580cc, and removed weight wherever possible.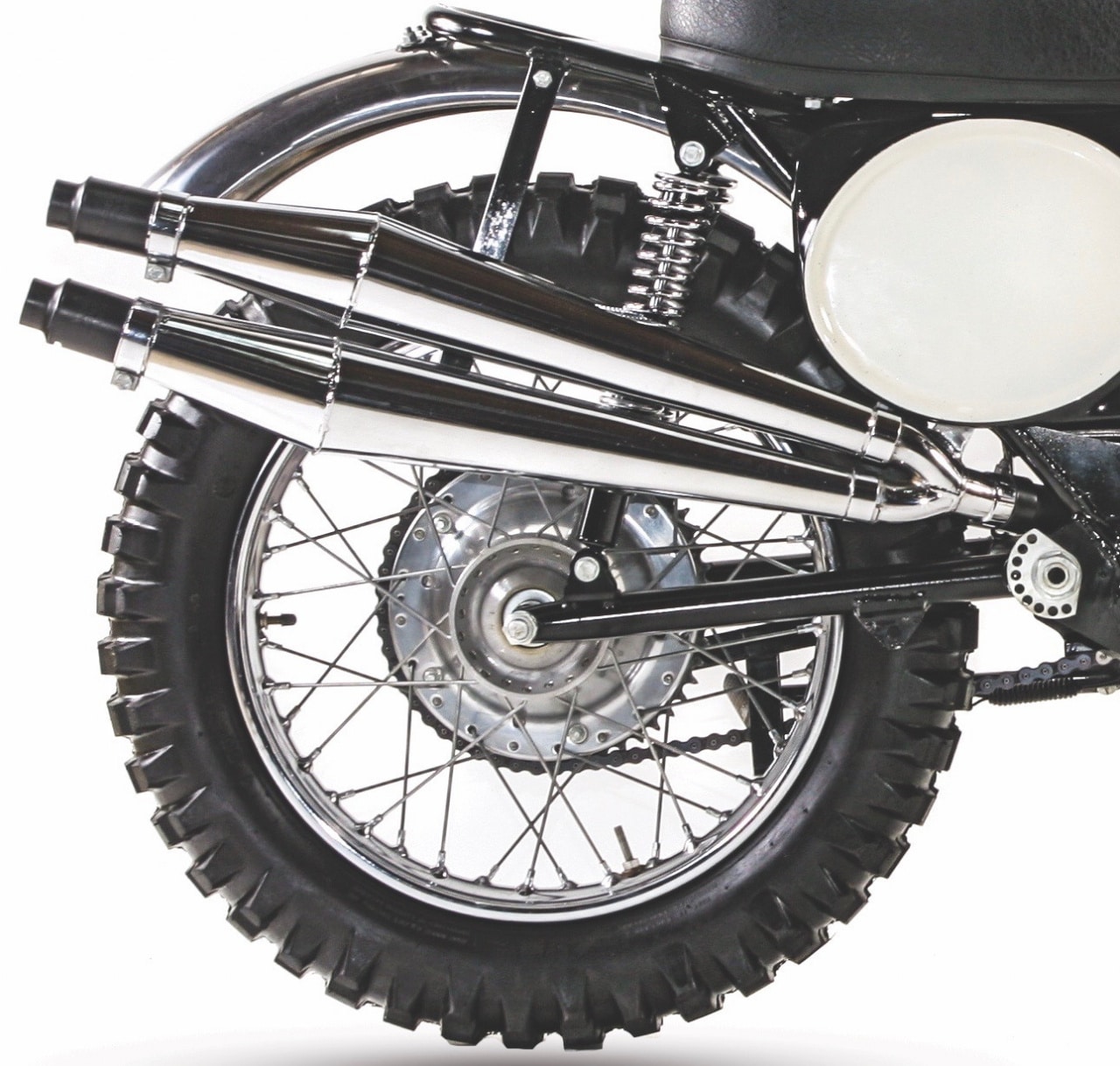 1974 was the last year for the BSA B50, with sales topping out at 5700 units from 1971 to 1974. The proud brand had been absorbed into the Norton/Villiers/Triumph group and was on its last legs. The 1973–'74 B50 was made in three different models. The B50SS (Street Scrambler), B50T (Victor Trial) and B50 MX. Additionally, the BSA B50s were relabled as Triumph TR5MXs in 1974 and 1975, with Triumph graphics and purple paint disquising the. Suggested retail for the BSA B50 in 1974 was $1695. MXA's featured BSA was purchased 17 years ago for $6000. Today, a nicely restored example is worth around $10,000.
The Early Years of MX Museum's 1974 BSA B50MX was purchased from a gentleman in New Mexico and comes with a great story. The father of the man that Tom White purchased the bike from loved BSAs so much that he purchased two identical brand-new 1974 B50s—one to ride and one to sit in the living room. The museum bought the living-room bike, and, according to the seller, it has never been started. New and unrestored, this BSA is the holy grail of vintage dirt bikes. No restoration necessary!