FIRST LOOK! ALL-NEW 2024 YAMAHA WR450F ENDURO
Yamaha press release: The new 2024 WR450F is the lightest, slimmest and fastest 450cc enduro bike that Yamaha has ever built. Based closely on the new-generation YZ450F motocross machine that has shown its winning potential in MXGP and AMA Supercross, the next generation WR450F delivers highly controllable performance, easily tuneable power and next level agility.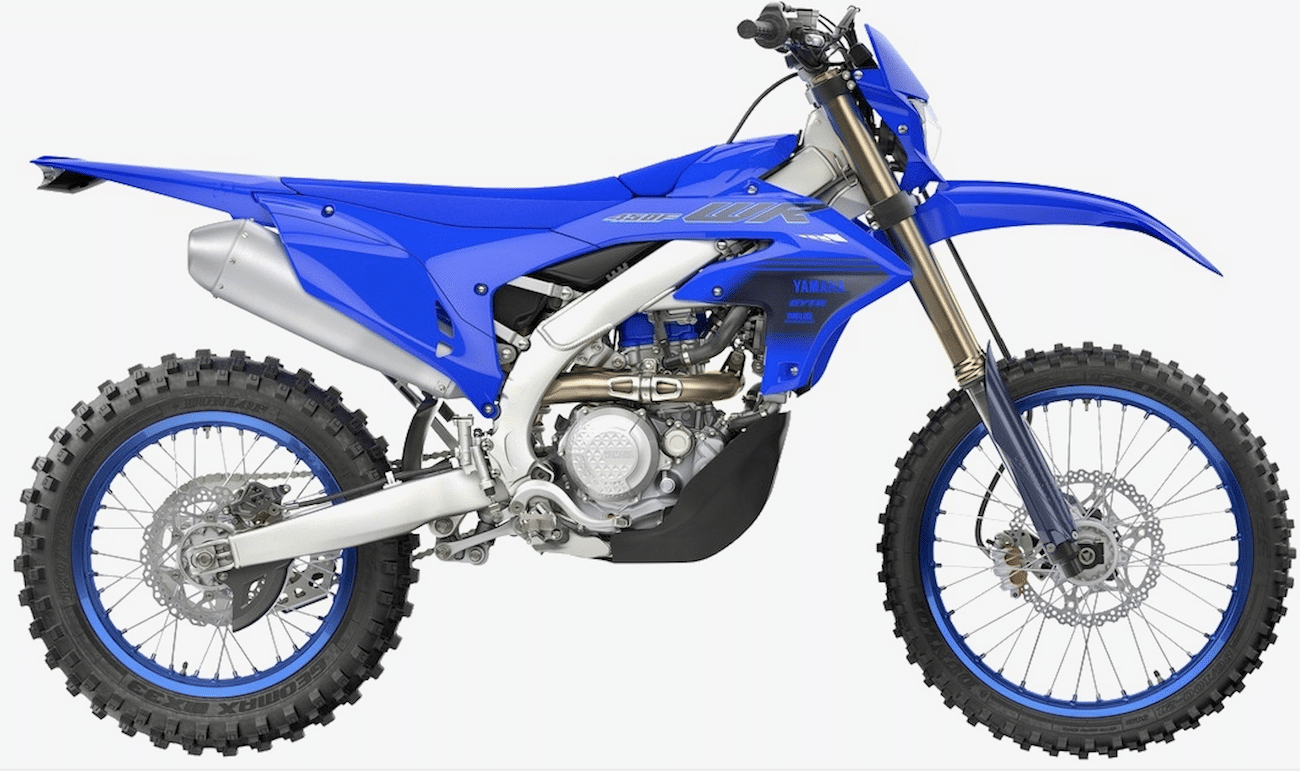 Styling is radically updated on this new enduro bike, with the super compact bodywork coming from the latest YZ450F, which has already received widespread acclaim for its high levels of agility. The 2024 WR450F benefits from many design changes and enduro-specific settings – including a revised ECU, FI mapping,  chassis rigidity and  lower ride height – as well as a larger fuel tank and full enduro-ready specification.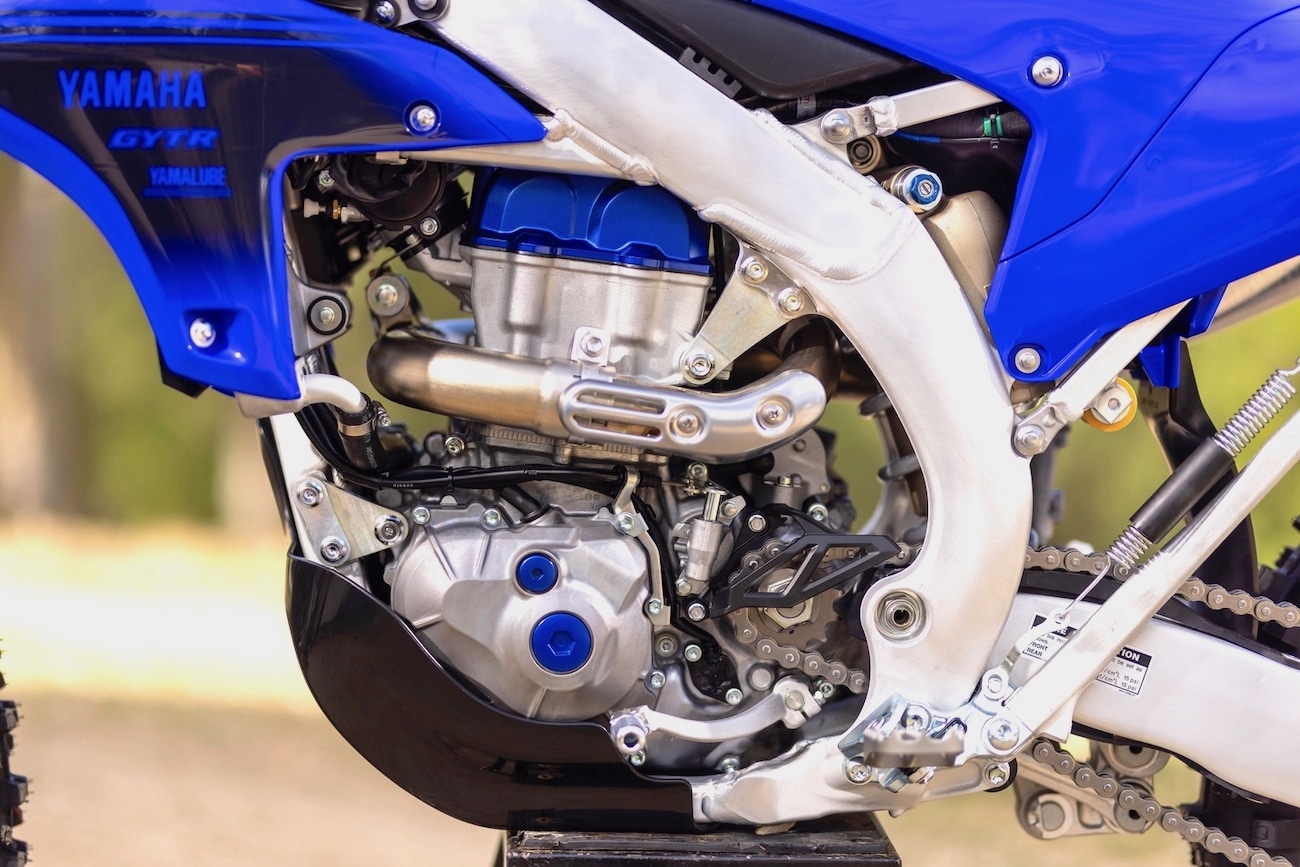 Developed from the winning YZ450F powerplant, the WR450F's latest generation reverse-head engine develops increased power thanks to the new high-efficiency intake port which benefits from a redesigned intake tract giving a straighter path to the larger 39mm titanium intake valves.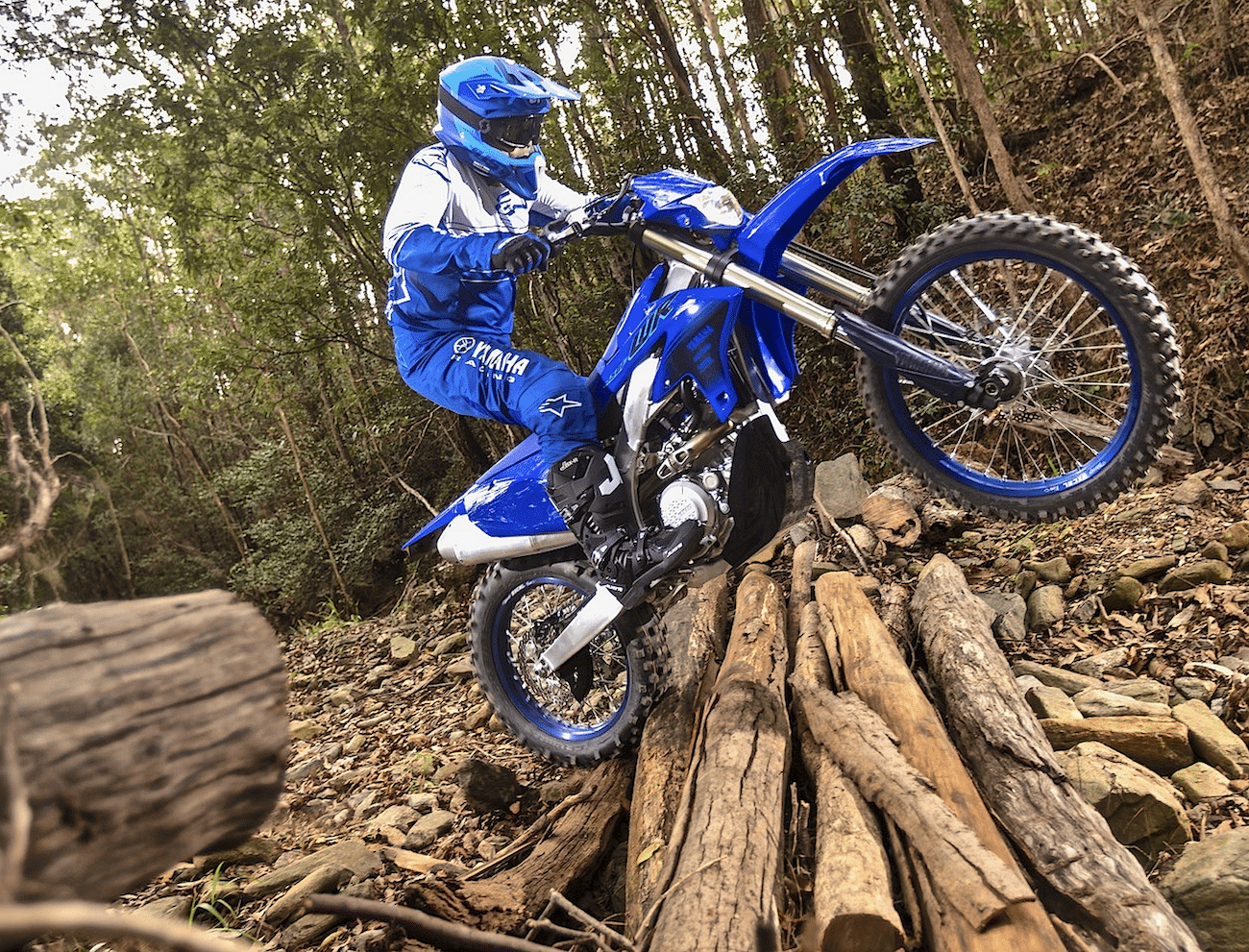 As well as being lighter and slimmer than the previous model, this high-tech dry sump 450cc engine also features a new forged piston, lightweight cylinder body, plain big end bearing and a new cam chain all designed to handle the increased performance. The air-management system on the 2024 WR450F has been completely redesigned, and the airbox draws in air from the rear of the machine via ducts in the new side panels, frame and tank.
For reduced weight and a lighter, more connected feel the 2024 WR450F is fitted with a newly designed Belleville washer clutch with eight optimized WR-specific friction plates. The primary gear and clutch basket are integrated, and the previous model's 6 springs are replaced by a single Belleville wash spring that gives better controllability when pulling away and slipping the clutch out of slow corners.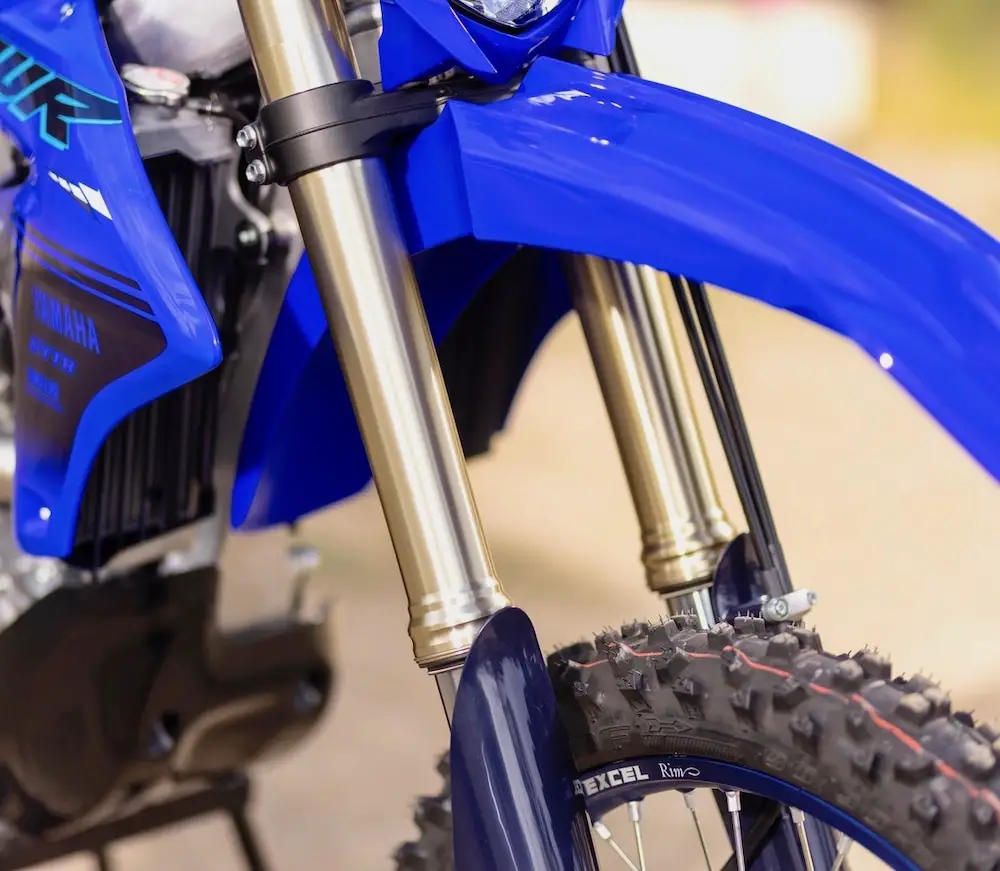 The WR450F's best-in-class Kayaba front and rear suspension is renowned for its excellent performance over a range of different speeds and a variety of terrain, and, compared to the latest YZ450F the 2024 WR450F runs with 10mm less travel at the front and rear to give a lower seat height and a lower center of gravity. The combined effect of the machine and rider sitting 10mm lower makes a significant difference to the bike's handling – especially in low speed turns on technical terrain.
As well as its lower ride height the 2024 WR450F's riding position is revised by relocating the footpegs 10mm lower to open up the distance between the rider's hips and feet – and the handlebars are now moved slightly closer to the rider.
2024 WR450F will be offered in Team Yamaha Blue and will be available at dealers starting in November for an MSRP of $10,199 . Additionally, the WR250F returns unchanged for 2024.It is offered in Team Yamaha Blue and available from dealers in November for $8999 MSRP.
\