FORGOTTEN MOTOCROSS TECH: DOUG DUBACH'S 1989 YZ250 LINKAGE SHIFT LEVER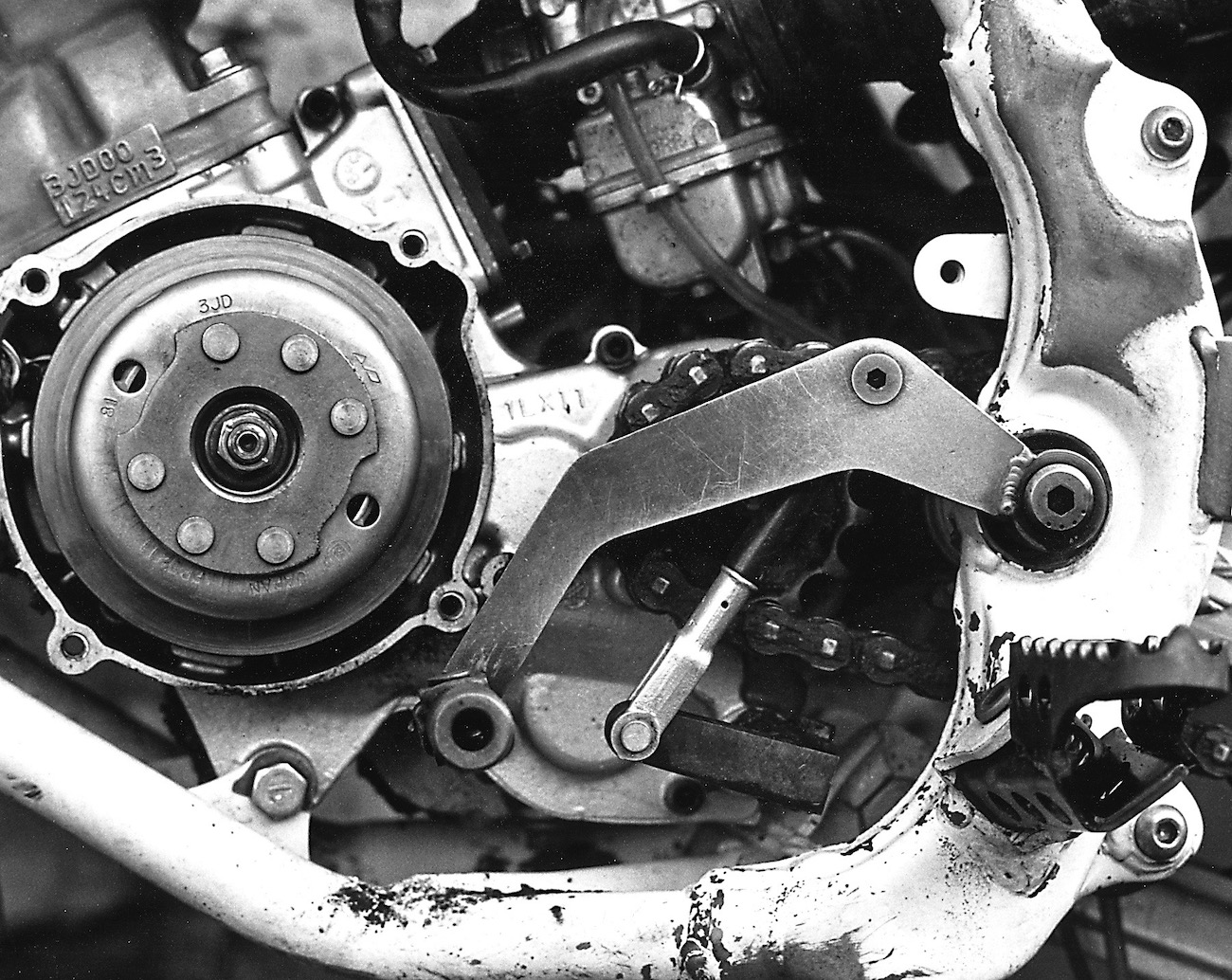 The Paul Thede-designed linkage shifter should tell you how poorly the 1989 Yamahas shifted.
Motocross history is filled with examples of creative ideas that were heralded as groundbreaking, but, because of the rapid rate of change in development, sank into the swamp of forgotten technology. Although some are best left abandoned, others were truly innovative (if not ultimately successful). MXA loves to reveal motocross' tech trivia. Do you remember this ideas? Race Tech's 1989 linkage shifter.
Back in 1989 the Yamaha YZ125 and YZ250 were the worst-shifting bikes on the track. The upshift into third was the most commonly missed shift, but any full-throttle shift was a risky venture for a Yamaha rider. To be successful on the 1989 models, a racer had to breathe the engine on the shift (by rolling the throttle off) or use as much force as possible on the shift lever. Broken dogs, bent shift shafts and missed shifts at the least opportune time were common occurrences.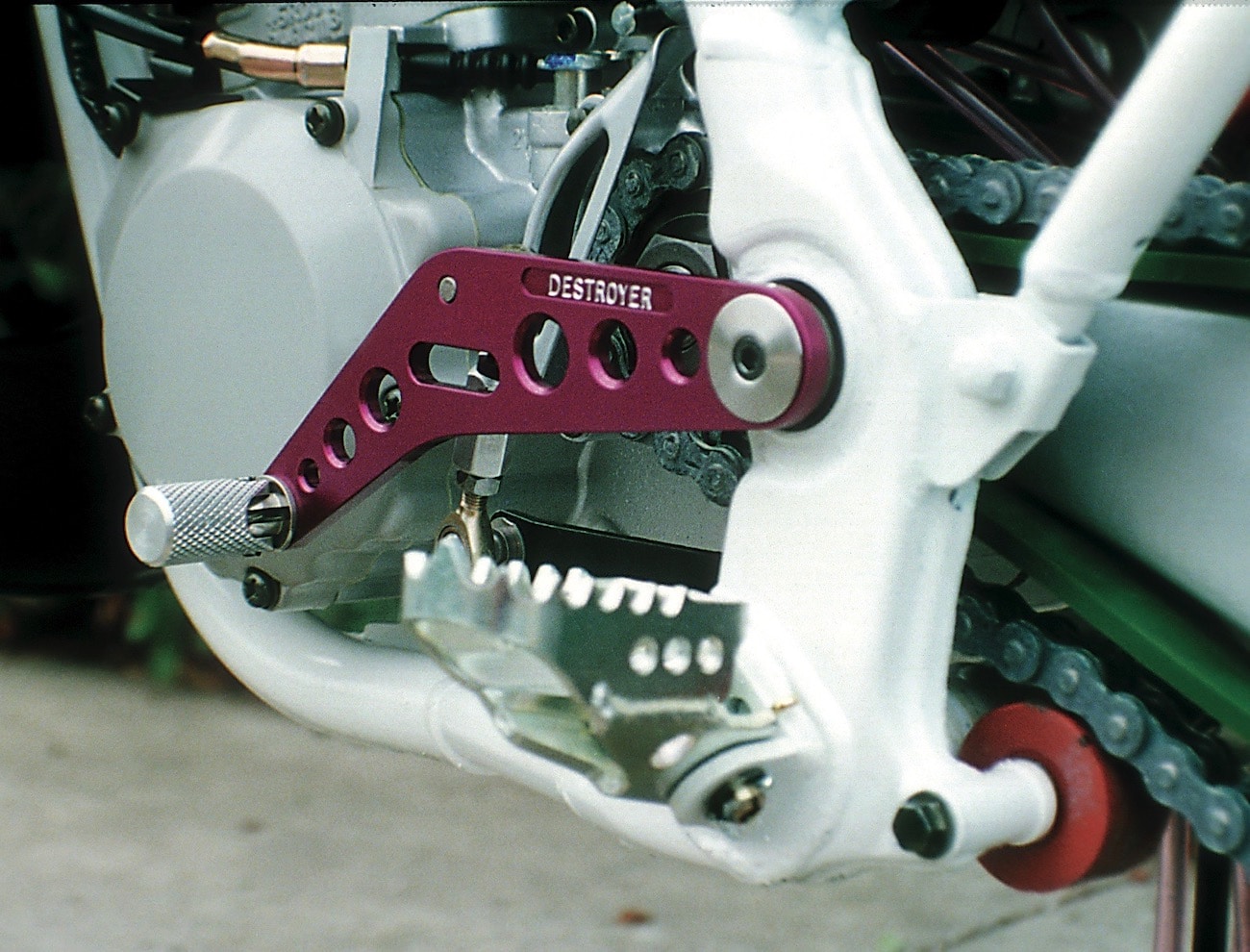 Several companies tried to work out the geometry of the linkage shifter.
Doug Dubach was 6th in the AMA 250 Nationals and 250 Supercross series in 1989 and achieved this in spite of the balky YZ250 transmission. Listening to Doug's shifting complaints, Race Tech's Paul Thede designed a special YZ shift kit for Dubach. The Race Tech YZ shifter was an odd-looking device. The shift lever pivoted off of the swingarm pivot bolt and was connected to the shift shaft via an adjustable threaded rod. The linkage system changed the leverage on the shift shaft so that it rotated with a rearward motion instead of the normal upward path.
This is modern linkage shifter on a KTM 350SXF.
The Race Tech shift kit sold for $100, and riders who used it reported that the amount of effort required to click from gear to gear was greatly reduced. The Dubach shifter probably would have been forgotten after the 1989 season, but when Dubach raced the 1989 NMA Ponca City Grand Nationals in the 250 Pro class, he was originally told the linkage shifter was legal in the Stock class. Unfortunately, after the weekend was over and he had won, the NMA disqualified him.