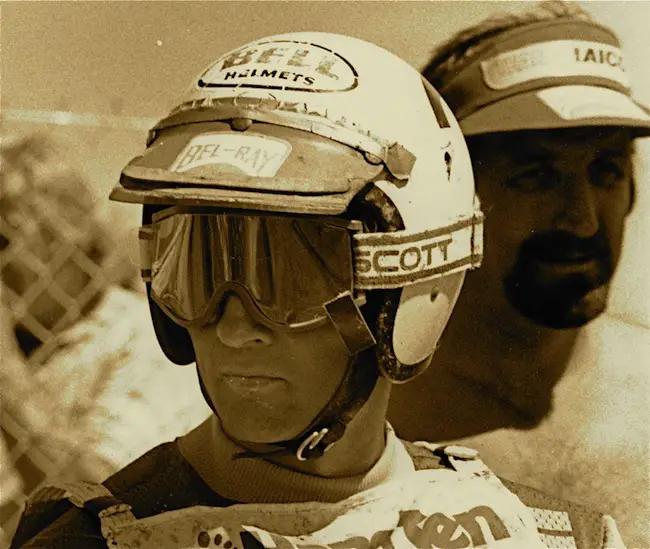 Adolf Weil was a 14-time German National Champion and finished second in the 250 World Championship in 1973 (and third in the 500 Championship three times.)
Thank you for your condolences and for all your kind comments! My father in law was born December 25 in 1938 and died May 12, 2011. His death was absolutely unexpected, he was of good constitution and worked in his business until his last day. He wanted to retire at the end of this year to go on some vacations. Unfortunately his wife Heike died, much too young, in 2002 in the age of only 60. We still have not realized that he is definitely not with us anymore and can't do what he planned to do.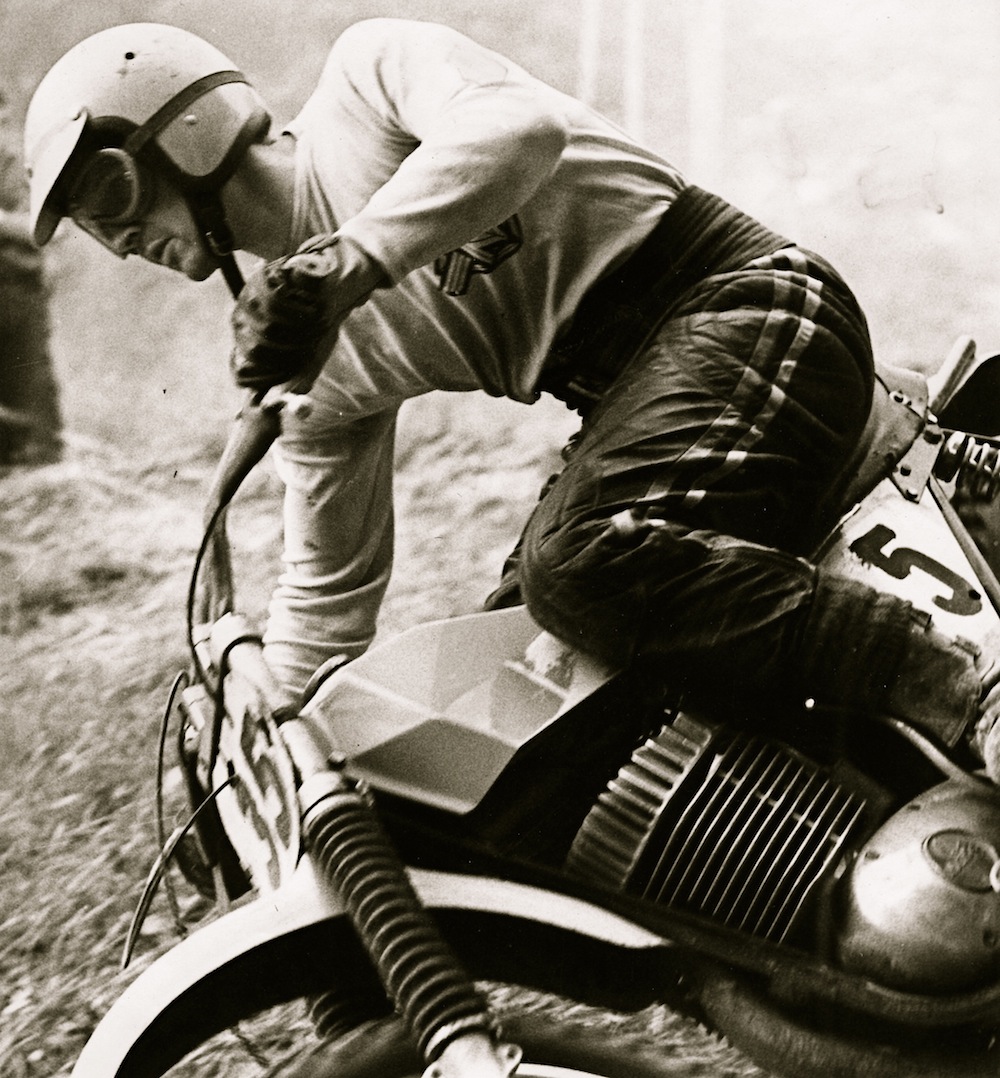 Adolf is remember by most Americans for his dominating performance in the 1973 Trans-AMA series.
After his racing career he opened a motorcycle-business in 1975 and focused completly on his new profession, selling Maico and Kawasaki Motorcycles. His two sons, Frank, born in 1959, and my husband Jrgen, born in 1960, helped him from the beginning and are still running the company. Of course he did sports. He played tennis and he loved sailing very much.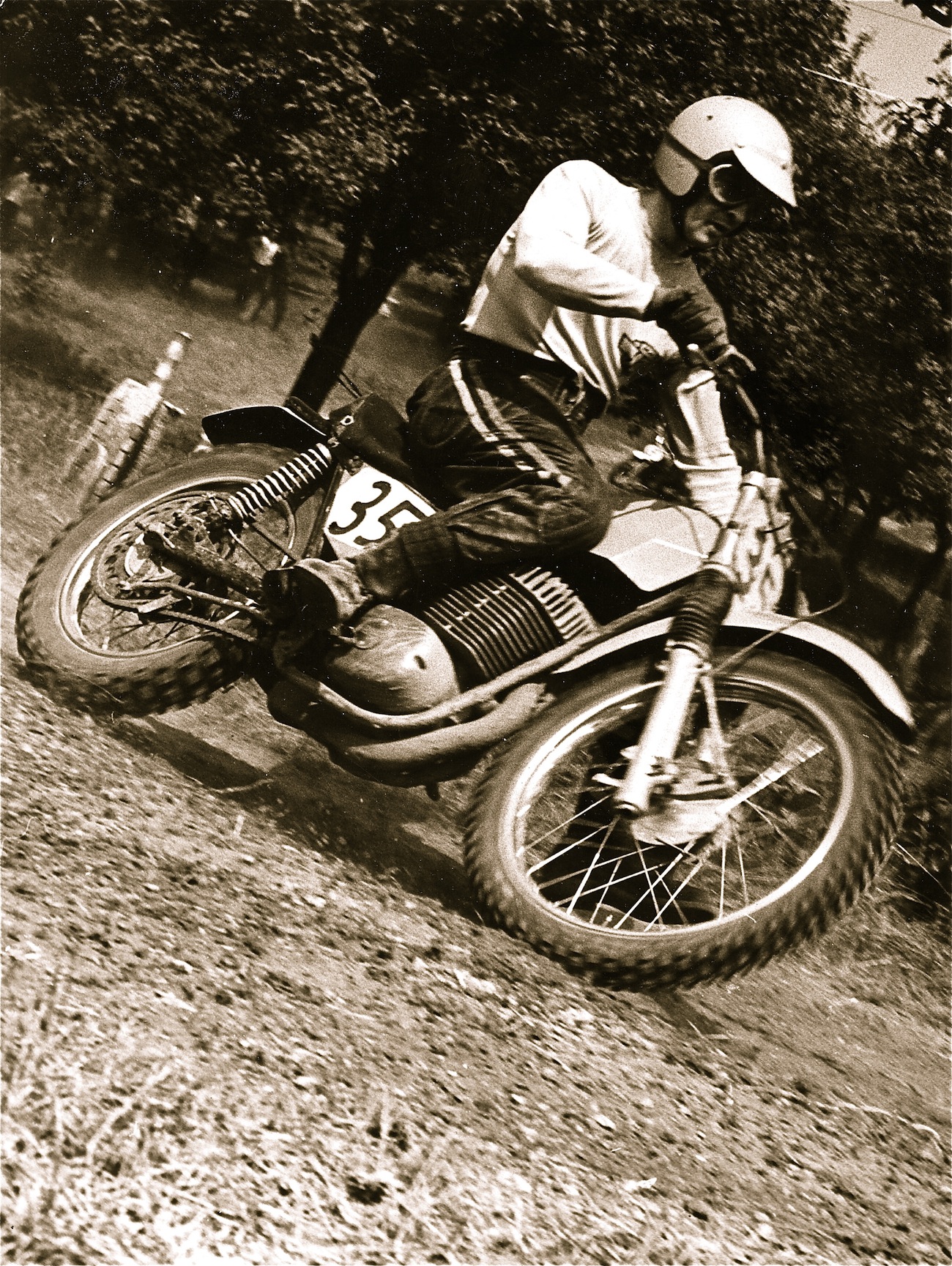 We need time to sort out some nice pictures, to fill the empty spaces in wikipedia and other websites, so he will never be forgotten!
Kind regards, Sonja
1973 TRANS-AMA OVERALL STANDINGS
1. Adolf Weil…(Mai)…Ger
2. Gerrit Wolsink…(Mai)…Hol
3. Willi Bauer…(Mai)…Ger
4. Pierre Karsmakers…(Yam)…USA
5. Roger DeCoster…(Suz)…Bel
6. Hakan Andersson…(Yam)…Swe
7. Tim Hart…(Yam)…USA
8. Jim Weinert…(Kaw)…USA
9. Rich Thorwaldson…(Suz)…USA
10. Sylvan Geboers…(Suz)…Bel