HUNTER LAWRENCE IS INJURED AGAIN AND OUT FOR THE IRONMAN NATIONAL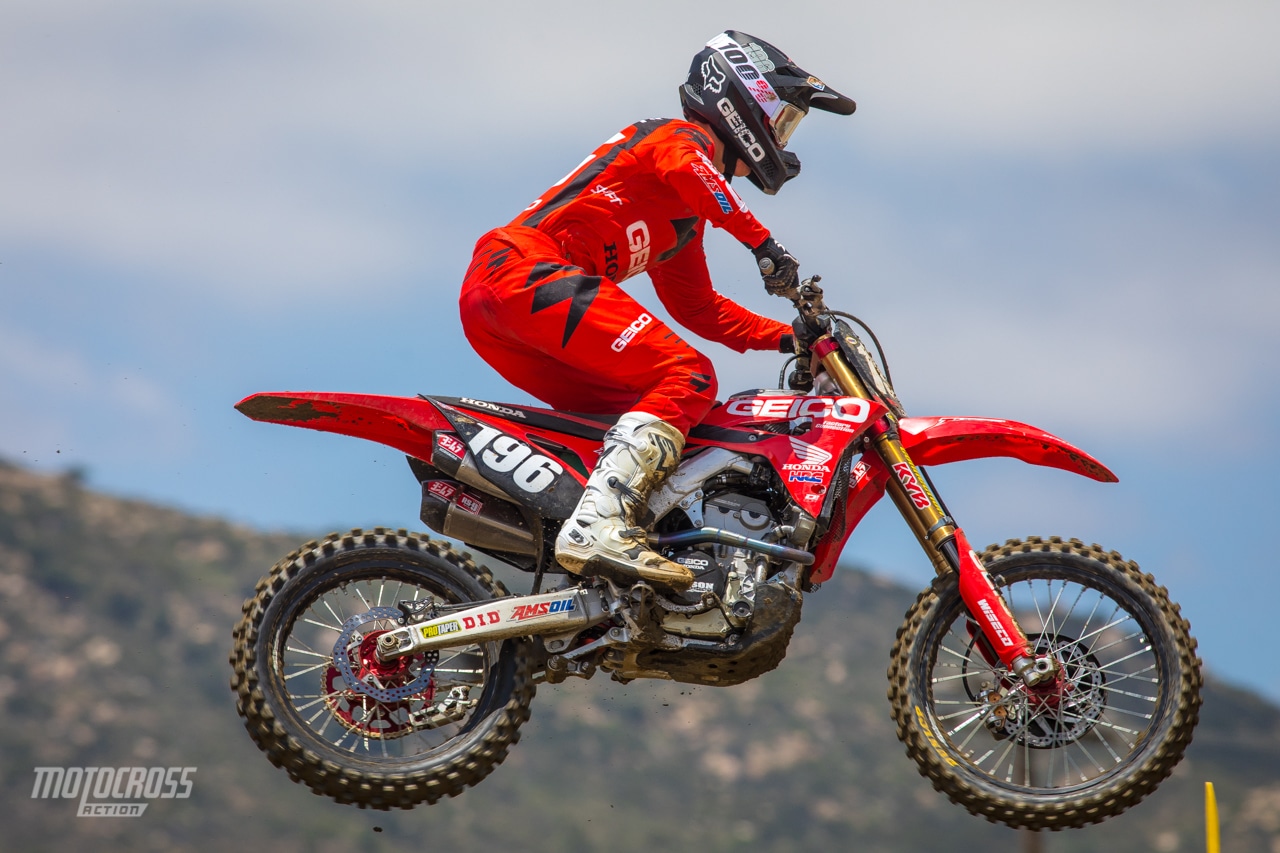 Geico Honda's Hunter Lawrence is injured for the third time this season.
Australian rider, Hunter Lawrence has a had a tough rookie season. After earning impressive results in the MXGP World Championship in 2017 and 2018, Hunter and his younger brother both earned factory rides with the Geico Honda team in America. For Hunter, the plan was to go straight into Supercross while his younger brother was to race for the team in the Amateur Nationals. Hunter unfortunately didn't make it to Supercross when he broke his collarbone before the season started. This kept him waiting to make his American Pro Motocross debut until Hangtown. The Australian rode well in outdoors, he had two Moto wins and was sitting fourth overall in the 250 championship point standings after round eight. During a practice day with his team, Hunter's bike had a malfunction on a jump that caused him to crash and break his collarbone again. Amazingly, Hunter only missed two rounds before he was back on the bike racing at the Budds Creek National last weekend. Hunter qualified fourth and finished twelfth overall with 10-13 Moto scores. Now he has announced that he will be out for the Ironman National and off the bike for a while as he suffered another injury while training during the week. Read more about it below in Hunter Lawrence's own words via his Instagram post on Friday August 23rd.
Hunter Lawrence: "When it rains it pours… been a very rough past month, two days ago whilst training long story short, my foot hit the ground and twisted the wrong way and as of now looks to be a torn ACL, meniscus and mild sprain to the MCL, to say I'm gutted is an understatement, bit of a rock bottom moment for the year. I don't doubt I will be back. Nothing but another little bump in our road to success, Plan now is simple, rehabilitation and get back to 100%. Thank you to all of my supporters, sponsors and team, appreciate you guys so much. Not how we wanted to end the year, but hey.. it happens. I will be back.  P.S really wanted to meet @remithemonkey this weekend"