INTERVIEW OF THE WEEK: AARON PLESSINGER
2015 was a huge year for 20-year-old Aaron Plessinger, as he took top rookie honors in 250 Supercross and the 250 Nationals. He won his first AMA National at the final round in Indiana. In 2016, Aaron notched his first Supercross win, and was in contention to win the 250 East Supercross series. His outdoor results weren't as outstanding, but still Plessinger finished fifth overall. Heading into 2017, Aaron is now the big man on campus at Star Racing Yamaha, thanks to Cooper Webb moving up and the Martin brothers moving on. We caught up with the friendly Ohioan to talk about his year, and find out what's ahead for Aaron.
By Jim Kimball
Describe the feeling of winning your first 250 Supercross race.
It was unreal. I still get chills when I watch it on TV, but it was a really big eye opener for me. I really got my confidence up after that. The first Supercross season was pretty good. There were some ups and downs, of course, but when I had ups they were really good. I got a lot of podiums. Things went my way sometimes, while at other times they didn't. It was definitely a fun season, and battling with Malcolm [Stewart] for the championship was really good.
What was it like battling for the 250 East Supercross title in your second year?
It was crazy. I was actually one point behind when we left St. Louis. I did not know how to take it at first, but I kept a level head and tried to go out in New Jersey and try to get the championship. Unfortunately that did not happen. I got fifth that race. Still, if you had asked me four years ago if I thought I would be battling for a Supercross title, I would have looked at you like you were crazy.
Is that because you were focused mostly on offroad racing at that time?
Yeah, I actually raced GNCC's from 2006 to 2013. I really was not focused on motocross, let alone Supercross. I had a couple of Pro offers in GNCC's, and then my dad came to me and said, "Let's focus on motocross this year and see what we can take out of it." He sent me down to Matt Walker's place. We really gelled well together, and I took a liking to motocross. Later, I won six Amateur championships in 2013. Bobby Regan [Star Racing Yamaha owner] called and put me on the Star bike for Loretta's. I won six out of six motos. It was a standout year for me in motocross, and that secured my spot on Star Racing for 2014.
Were you disappointed with finishing fifth overall in the 2016 AMA 250 Nationals?
Yes. The outdoor series did not really go the way I wanted it. Even though I finished fifth overall in the point standings, it was a little tough for me. I started out really well, but after that it kind of got pretty tough. I was struggling with suspension and getting my mind clear. I was thinking too much about everything. I kept crashing in the races, but I would pick myself up and come back to eighth or ninth. I was always kind of in the top ten, but in some races I fell out of the top ten. It was really tough just to get through the season. Then, at the end of the series, I kind of figured it out. The tracks got way more gnarly, and I prefer a gnarly track to a wide-open track, so it worked out in my favor in those last few Nationals. It was also really hot and humid, and the tracks were very rough near the end of the series. I finished it off with a bang at Ironman. Shoot, I went 8-1 for second overall, so it was a pretty good race.
What kind of suspension struggles did you have, exactly? It seemed like your teammates didn't have any troubles with suspension settings.
It was frustrating seeing them doing really well while I struggled a lot. I don't know why I couldn't really get it figured out. I did not get to do much testing, but when we did test, we really put our heads down and stayed out on the track for a while. It definitely came into play that every other guy was almost a foot shorter than me out there. They all weighed a little less than me, but we got it figured out. Hopefully come the 2017 National series things will pay off from what I learned at the end of the 2016 Nationals.
Why didn't you race any offseason Supercross events?
To be honest, I am not really a big traveler. I have been in California getting ready for Supercross. I mean, I think it could have been pretty cool to go over to Europe, but I would rather stay over here and train, and get even more ready for Supercross. With travel, especially international travel, you have to take a couple of days off. I did not want to do that.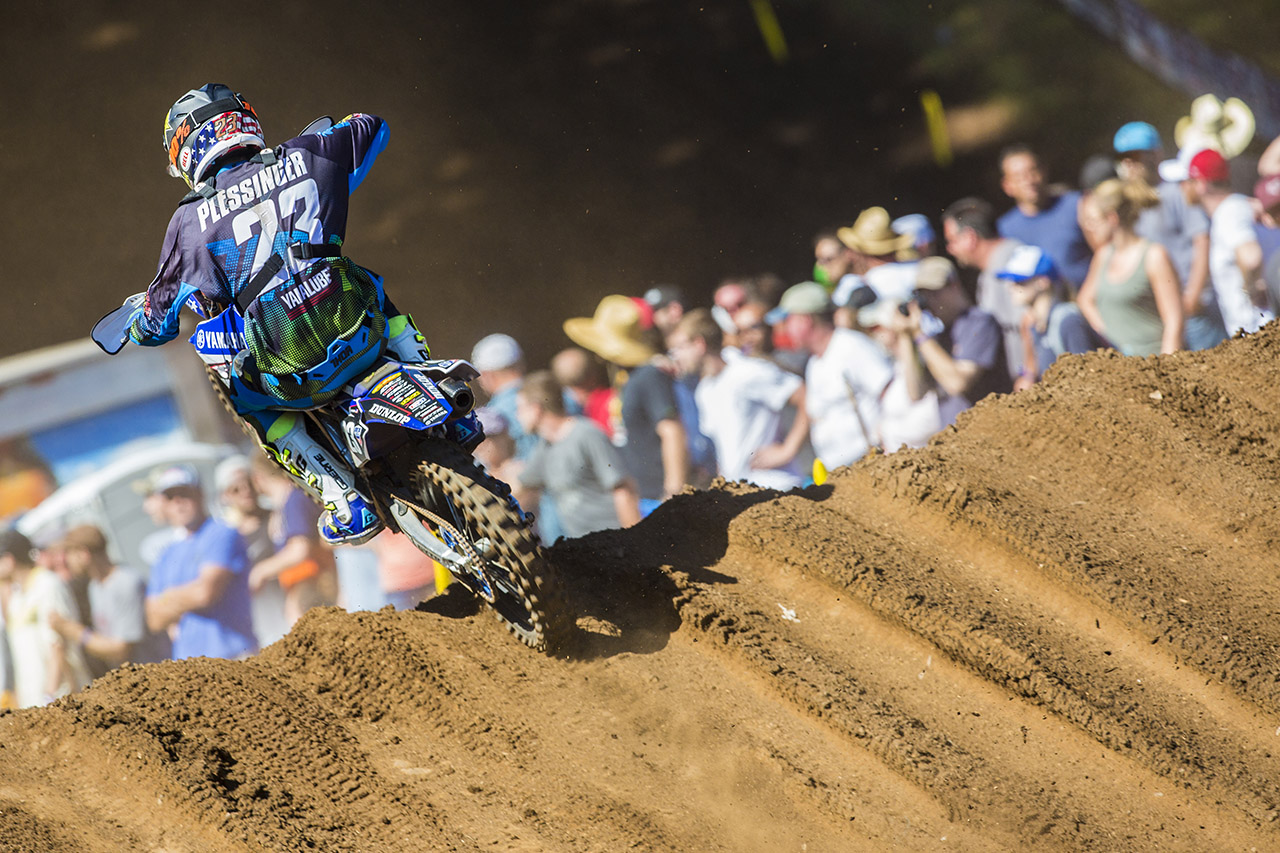 Are you the new team leader at Star Racing now that Webb and the Martin brothers are gone?
Nothing has really changed within the team, other than those guys leaving. Honestly, it does not really feel much different. I guess I have answered some questions that I have not got to in the past years. People have been asking me how it feels to be a team leader. I don't know. I just have to keep a level head and try to lead the team right. As far as the team changing, nothing has really changed. They all treat us great around the team and they are really good about being equal with us on testing. I am sure it will change a little bit coming into races, as the newer guys will have some questions. I will do my best to answer those questions and be helpful.
What role does your dad, Scott, play in your training and racing?
He does not try to mentor me or anything like that anymore. He definitely has good things to say to add to me trying to improve on the track. If he thinks that I am doing some section weird or doing something wrong or he sees somebody doing something better, he will tell me. At the same time, he does not come at me telling me what I need to do. He leaves it up to Gareth Swanepoel to tell me what I am doing right and wrong. Like I said, he will have some comments in there, and they are definitely helpful, but I like to listen to my dad and also Gareth. I like to listen to my dad's comments a little bit and see what he has to say, because I know he is a four-time National Cross County Champion, and he definitely has some good feedback.
What was the real deal behind the riff between Cooper Webb, Jeremy Martin, and the whole Star Racing drama?
I honestly cannot really comment on that. I would if I could, but I don't know anything about all that. I kind of stayed out of it when it was happening. I did not really get any word on it, so I was not really interested in dealing with that stuff. All of that was definitely beyond me and what I needed to concentrate on, so I did not care what was going on.
You're always smiling, even when things aren't going your way. What do you attribute to your upbeat personality?
My mom and dad taught me to be very humble, and that is what I am trying to do. I don't like to make people mad or think better of myself just because I am a dirt bike racer. I try to keep everybody equal, and that is really what my parents taught me to do. I am trying to try to stand behind that. I don't like to be fake or full of myself. I am myself and I like to have fun and be happy, so when I am dancing around or yelling, that is me. I don't know any differently. I think it brings everybody's mood up when the vibe is not so good. I like to see people laugh and be happy like me.