KAWASAKI ANNOUNCES FACTORY 250/450 TEAMS FOR 2024 SEASON

KAWASAKI ANNOUNCES FACTORY 250/450 TEAMS FOR THE 2024 SEASON
With new race team announcements on the way, the Factory Kawasaki and Pro Circuit race teams have given their rider lineup for the 2024 Supercross and motocross season. While the 450 class riders remain unchanged, the Pro Circuit 250 Team has experienced a lot of changes. They are releasing Ryder Difrancesco, Jett Reynolds, and Jo Shimoda while gaining Levi Kitchen and Max Vohland. Adam Cianciarulo, in a recovery season this year, put up exceptional results while maintaining great consistency. Jason Anderson returned after injury and proved he had the potential to win with a few podiums this motocross season. To see the full press release, read below.
MONSTER ENERGY KAWASAKI 450 TEAM

Foothill Ranch, Calif. (October 2, 2023) – Monster Energy® Kawasaki and Monster Energy/Pro Circuit/Kawasaki are ready for more world-class racing in 2024. The Monster Energy® Kawasaki racing teams will compete against the top supercross and motocross talents from around the world as they look to compete for the 2024 Monster Energy AMA Supercross Championship, the AMA Pro Motocross Championship and the revolutionary SuperMotocross World Championship.
Monster Energy Kawasaki will continue with its two title favorites in the 450 class aboard the all-new 2024 KX™450.; . Kawasaki Team Green™ alumni, 2019 250MX Champion, 2019 Monster Energy® Cup Champion and 2020 AMA Pro Motocross runner-up Adam Cianciarulo will compete for his fifth year alongside 2018 Monster Energy® Supercross Champion and 2022 Supercross runner-up Jason Anderson.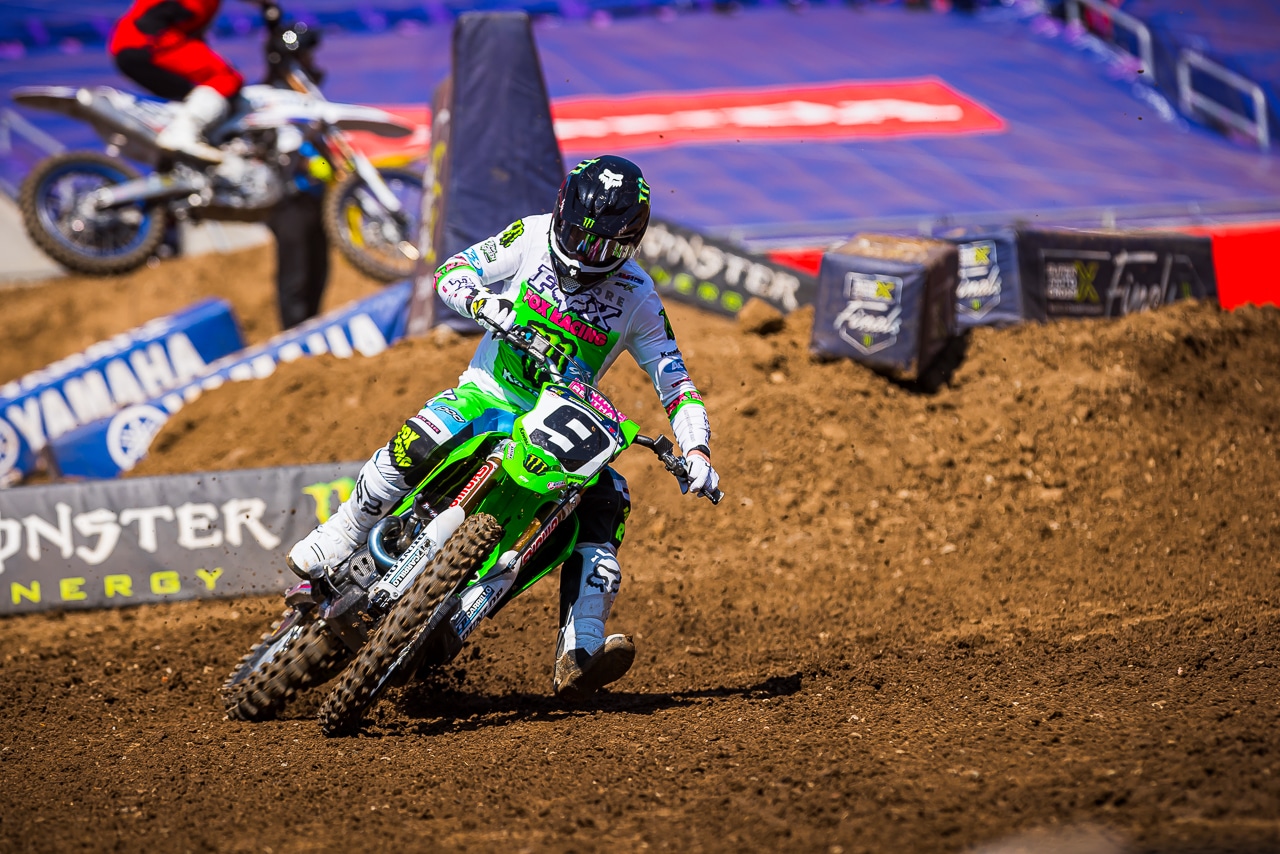 Cianciarulo will line up with Monster Energy Kawasaki in 2024 to continue his notable 19-year partnership with Kawasaki as he enters his fifth year of 450 Class racing. The No. 9 graduated through the Kawasaki Team Green™ program on his way to the 2019 AMA Pro Motocross 250 Championship, 2020 Pro Motocross Rookie of the Year and a total of 21 combined professional SMX wins. After completing the entire 2023 season injury-free, Cianciarulo is set to capitalize on a full off-season of preparation riding the new 2024 KX™450 with the team to be in prime form for his 2024 Championship efforts.
Anderson and his KX™450SR proved to be a strong duo throughout the 2023 Monster Energy Supercross Championship, earning seven Top-5 finishes. After injury at Round 15 of Supercross, Anderson carried his success into the Pro Motocross Championship, where he claimed four Top-5 finishes and two overall podiums. Looking forward to the Monster Energy Supercross Championship, Pro Motocross Championship, and SuperMotocross World Championship in 2024, Anderson aims to continue his fight for premier class supremacy.
PRO CIRCUIT KAWASAKI 250 RACE TEAM
In the 250 Class, Monster Energy/Pro Circuit/Kawasaki is set to line up with established race winners Austin Forkner, Cameron McAdoo, and Seth Hammaker while also welcoming the championship contenders Levi Kitchen and Maximus Vohland.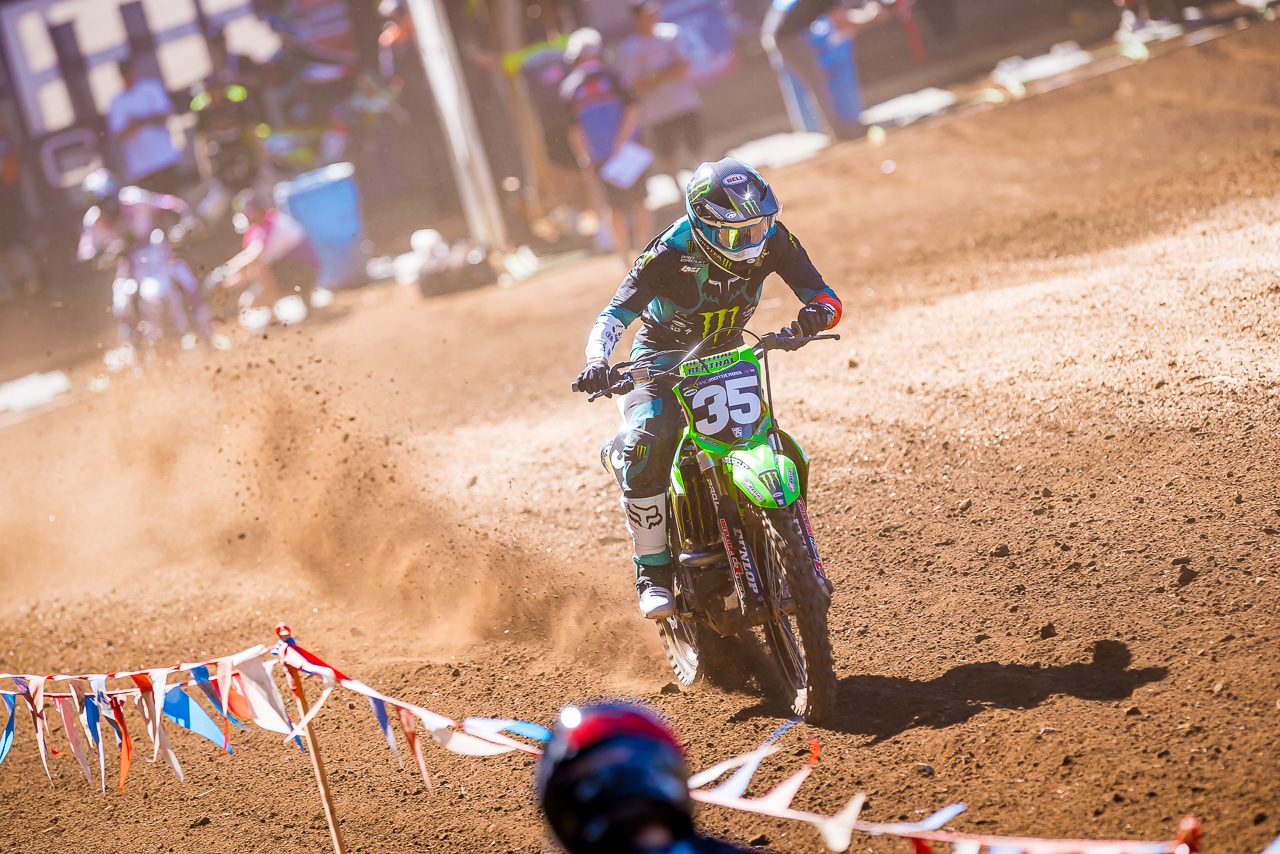 Supported by an astonishing 31 years of professional racing success, the Monster Energy/Pro Circuit/Kawasaki race team will contest the 2024 SuperMotocross World Championship with a new lineup. The team who has achieved an unmatched 294 combined SMX wins, and 31 total championships, Monster Energy/Pro Circuit/Kawasaki is gearing up for more victories with Forkner, McAdoo, Hammaker, Kitchen and Vohland.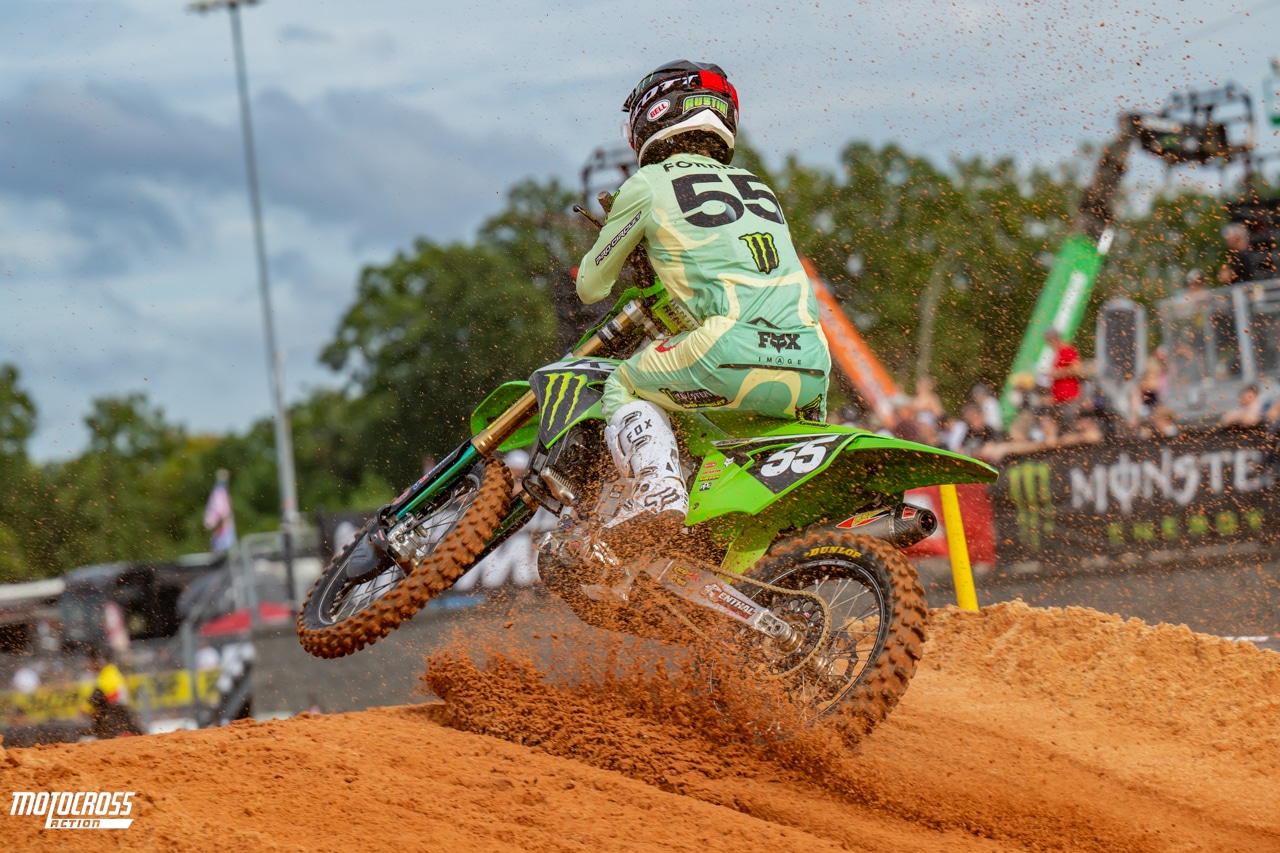 Entering his ninth year with Monster Energy/Pro Circuit/Kawasaki, Forkner's impressive 13 victories position him as a top contender for the championship in 2024. This seasoned 250 Class rider is primed to clinch his inaugural professional championship.
McAdoo earned his 17th Monster Energy Supercross podium in 2023 before an injury after Round 5 sidelined him the remainder of the 2023 season. The Iowa  native aims to come back stronger than ever and build upon his success with a full championship campaign in the year ahead.
As Hammaker lines up for his fourth year in the professional circuit, his supercross Main Event win and his five podium finishes attest to his readiness to contend for the championship throughout the season.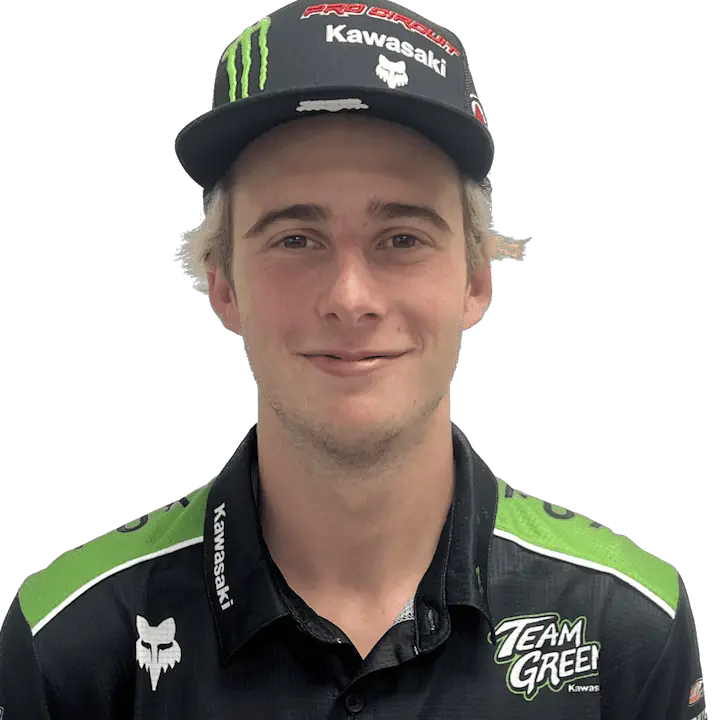 New to the team, Kitchen and Vohland look to infuse their skill, determination, and passion into the Monster Energy/Pro Circuit/Kawasaki lineup for the 2024 season. These rising stars in the motocross realm are determined to achieve even more remarkable results in the upcoming year. With a combined track record that includes Kitchen's outstanding eight podium finishes and a main event victory, alongside Vohland's impressive 10 Top-5 finishes, positions them as premier contenders in the class.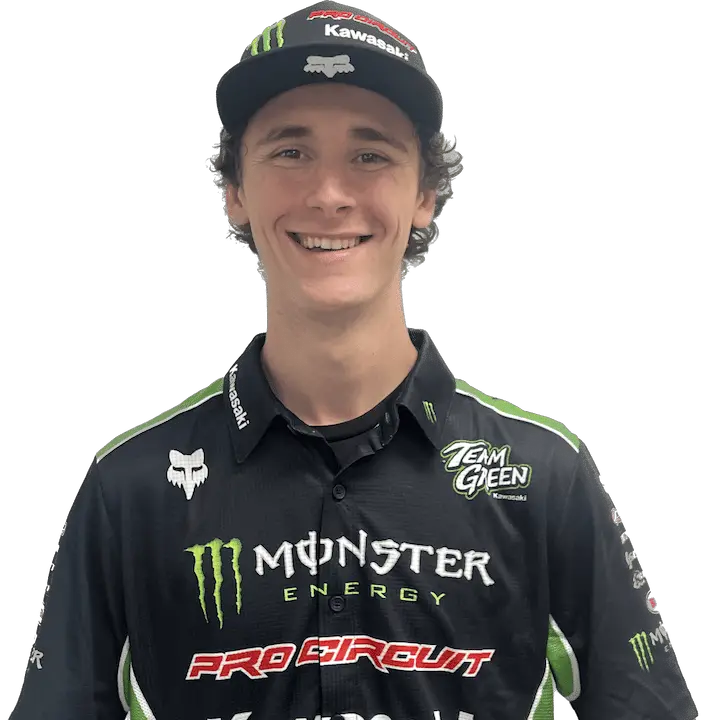 Monster Energy Kawasaki and Monster Energy/Pro Circuit/Kawasaki will host a full roster of proven Team Green contenders for the 2023 AMA SuperMotocross World Championship.