MXA INTERVIEW: ZACH OSBORNE TALKS ABOUT WINNING BACK TO BACK TITLES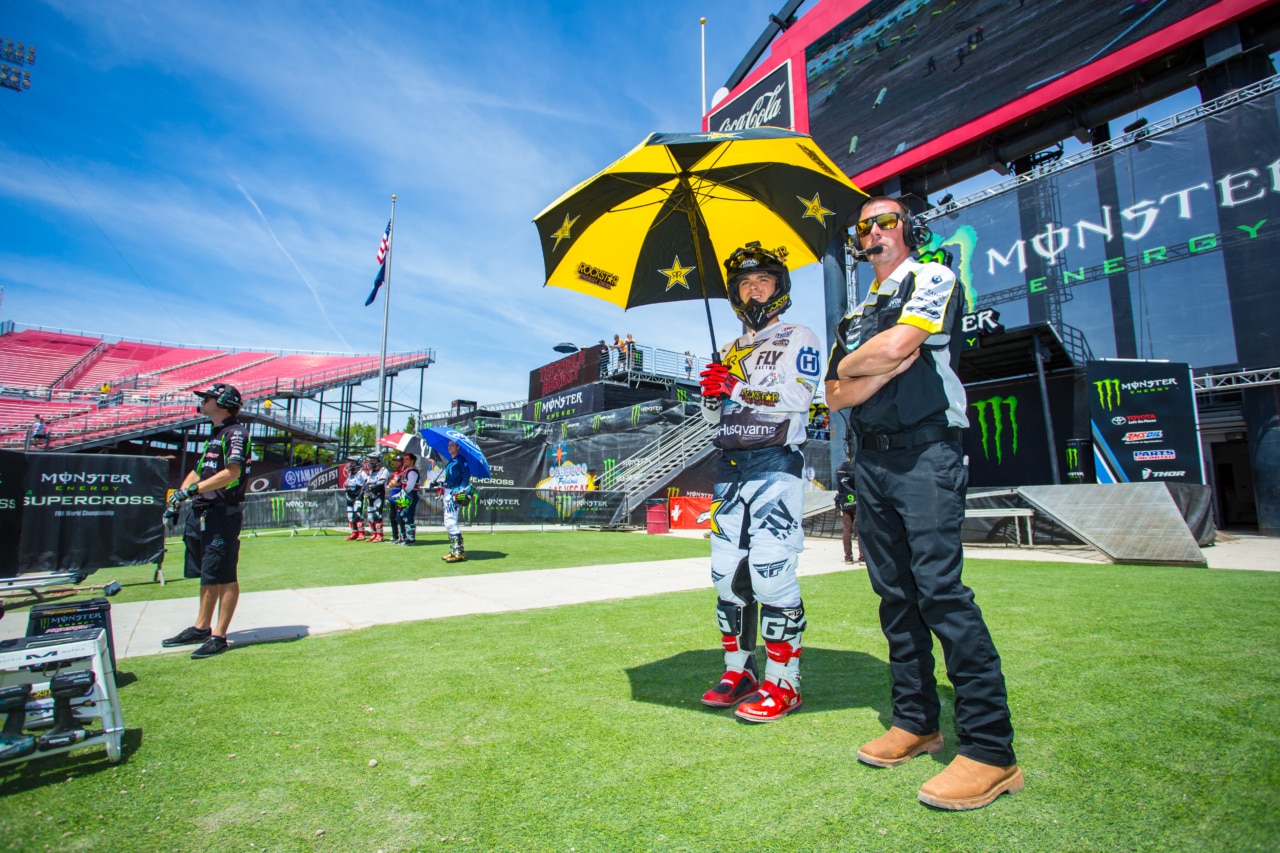 While Rockster Energy Husqvarna's Zach Osborne is having some of the best success in his career the past year and a half, it always didn't appear this easy. Once KTM's full on factory minicycle racer, Zach's early pro career was derailed by lack of fitness, and injury. Forced to move to England and compete in the World Motocross Championships, Zach began his career re-build. He returned to American racing with Geico Honda but it was after he signed with the newly formed Husqvarna squad he totally resurrected his career. Training with the renowned Aldon Baker Osborne transformed himself to one of the fittest riders ever. With two 250 Championships in 2017, and now one in 2018, the likeable 29 year old is ready for more!
BY JIM KIMBALL
I WANT TO BEGIN WITH COMING INTO 2018 SUPERCROSS EAST; EVERYONE PEGGED YOU AS THE FAVORITE. DID YOU FEEL ANY PRESSURE? No, I felt no pressure at all. I just really, really wanted to defend my title, because you dream of winning back to back-to-back titles. It is hard though, and there are a lot of people gunning for you. You have a constant bullseye on your back, so I tried to come in as prepared as possible, but I never felt under really any pressure persay.
I just really, really wanted to defend my title, because you dream of winning back to back-to-back titles.
YOU HAD MENTIONED HAVING SOME STRUGGLES WITH YOUR CHAMPIONSHIP DEFENSE; CAN YOU SHED SOME LIGHT ON THAT? Yes, it was really due to my probationary period this year. That was a little tough for me because I wanted to go out there and race, and I wanted to race hard. I did not want to hit anyone but I wanted to go, and just be myself. To make passes when I want to make passes. But after the first round, they sat me down and went over with me very clearly that I would be missing races the next time I hit someone, and that was that. It made me create just a little bit of a different style of riding that I had to find in myself.
MANY OF US THOUGHT THE MONSTER ENERGY PRO CIRCUIT KAWASAKI GUYS HAD IT OUT FOR YOU, DID YOU EVER FEEL THAT WAY. I don't know. I had people tell me that, but I never really felt it.
HOW DOES THE SECOND SUPERCROSS 250 EAST TITLE COMPARE TO THE FIRST ONE? Well, defending the Championship is nice, but there is nothing like the first one. Even my 250 Outdoor title was kind of mellow compared to the first one. That first Supercross Championship was a race for the ages and to be a part of it was pretty incredible. I mean I watch that final race still, quite often; once a month or so, I watch the race. It is part of my history. I would say that this one, you know they are special, but the first one is just unreal.
I UNDERSTOOD ORIGINALLY THAT YOU WERE MOVING TO THE 450 FOR THIS SUMMER'S OUT MOTOCROSS SERIES, BUT RECENTLY HEARD YOU WOULD BE STAYING ON THE 250. Yes, I am going to race the 250.  Husqvarna has asked me to stay down and race the 250 to defend my Outdoor title with a number 1 plate, so that is what we are doing.
YOU HAVE NOW WON THREE CHAMPIONSHIPS IN A ROW FOR HUSQVARNA, THAT'S PRETTY IMPRESSIVE FOR A RELATIVELY NEW TEAM. For sure it has been great. It would be an incredible feeling for me to win four with the upcoming outdoor championship. I think we have a legitimate shot at that, and that is what I work for and that is what the team works for. So if we could make that happen, it would be incredible and end my lights 250 career. A four-championship run would be awesome!