MXA PRODUCT SPOTLIGHT: LEATT'S NEW BOOTS – GREAT FEATURES AT A GREAT PRICE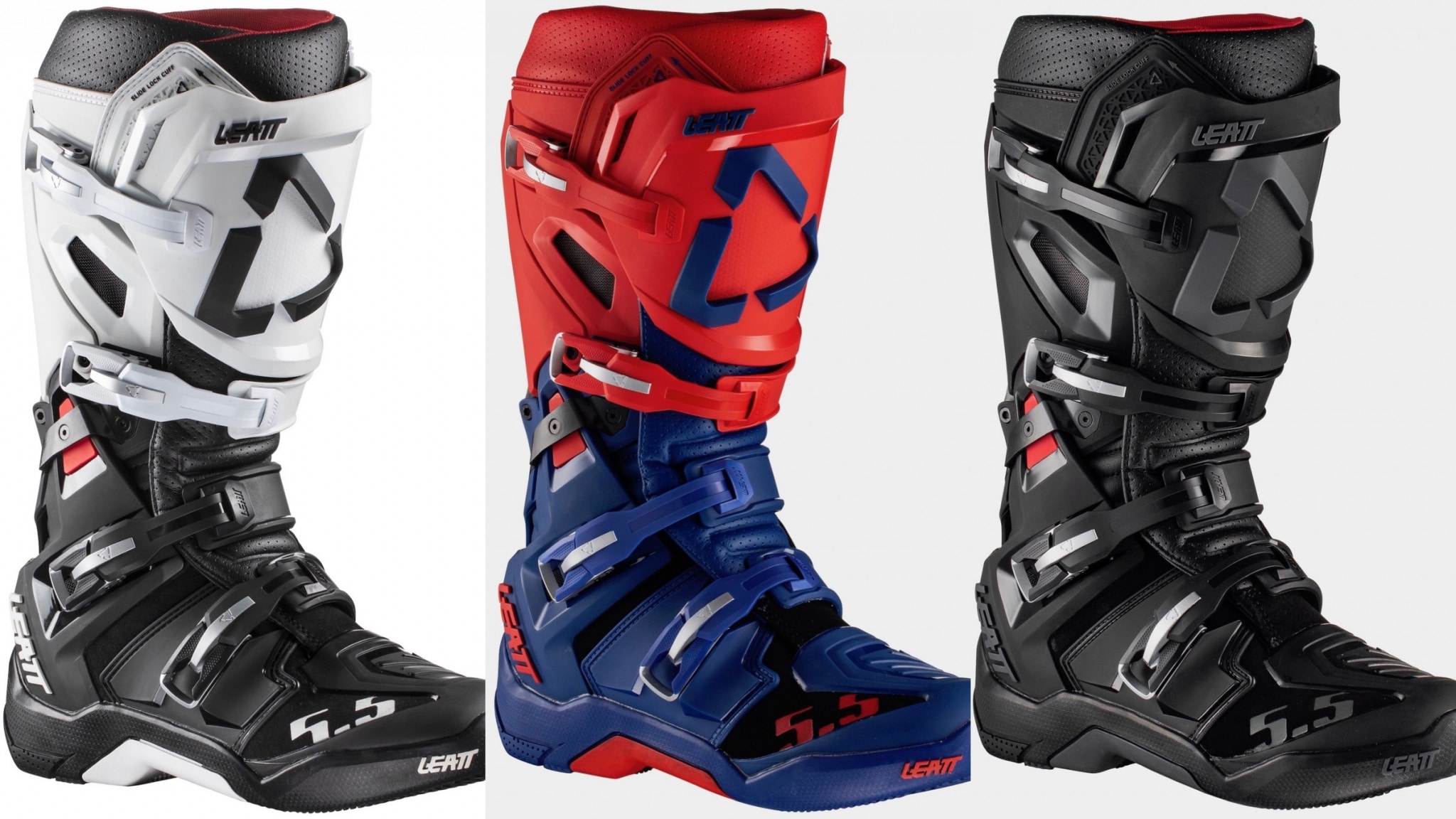 MXA PRODUCT SPOTLIGHT: LEATT'S NEW BOOTS – GREAT FEATURES AT A GREAT PRICE
Here at MXA we test bikes and products so we can give our readers the inside scoop on the latest and greatest moto products on the market. With our product spotlight, we like to highlight companies that are working hard to enhance their customers riding experience. Today we're featuring Leatt new boot, the GPX 5.5 FlexLock. We saw a lot of Leatt sponsored riders wearing this boot without logos before it was released to the public and now we've enjoyed being able to ride and test it. The official MXA product test on the new boot is coming soon, but for now you can learn all about the extensive features this boot has.
Leatt's Steph Slattery stated: "Three years of development and testing with our Pro athletes from all over the world has resulted in the creation of the 5.5 FlexLock boot. Staying true to our scientific and technical roots, Leatt's biomedical engineers extensively researched and designed an advanced boot that is unique among its competitors. The FlexLock system allows more ankle movement, which reduces the load to the ankle and knee because of energy release, but also locks out at a point before excessive ankle flexion occurs. The interior is cushioned with 3D-shaped impact foam, and the riding zone of the sole is extended towards the front of the boot for a better rider platform, allowing you to ride more on your toes and increase grip on the bike. Leatt boots are available now for $389.99."
LEATT GPX 5.5 FLEXLOCK BOOT – BLACK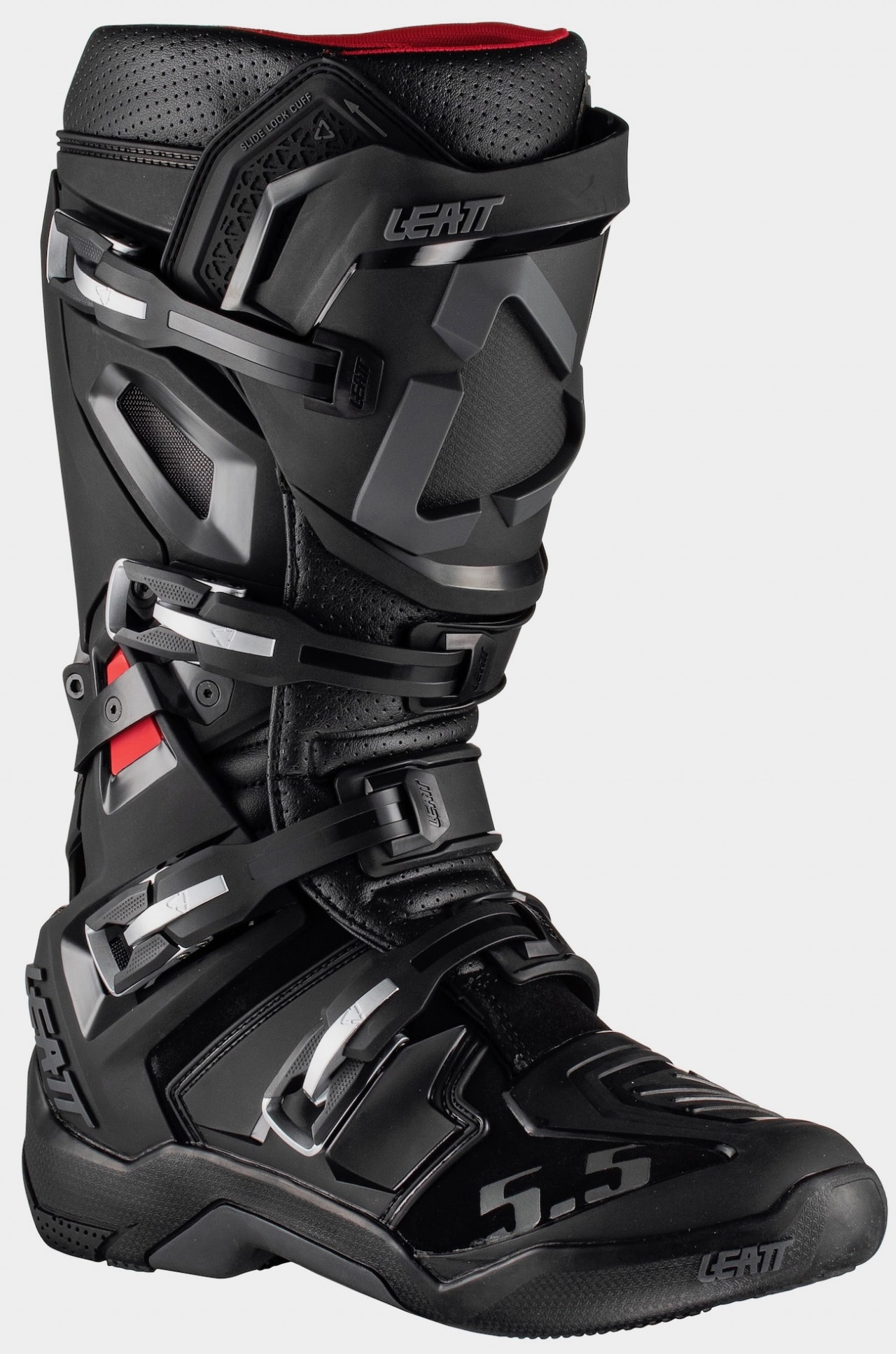 Leatt long-awaited all-new 5.5 FlexLock Boots came on the scene as a part of their Twenty/Twenty GPX range. When it comes to your riding kit, a quality pair of boots is one of the top pieces of gear you can invest in. As key points of contact to your bike, it's essential that your feet, as well as your ankles and shins, stay comfortable and protected.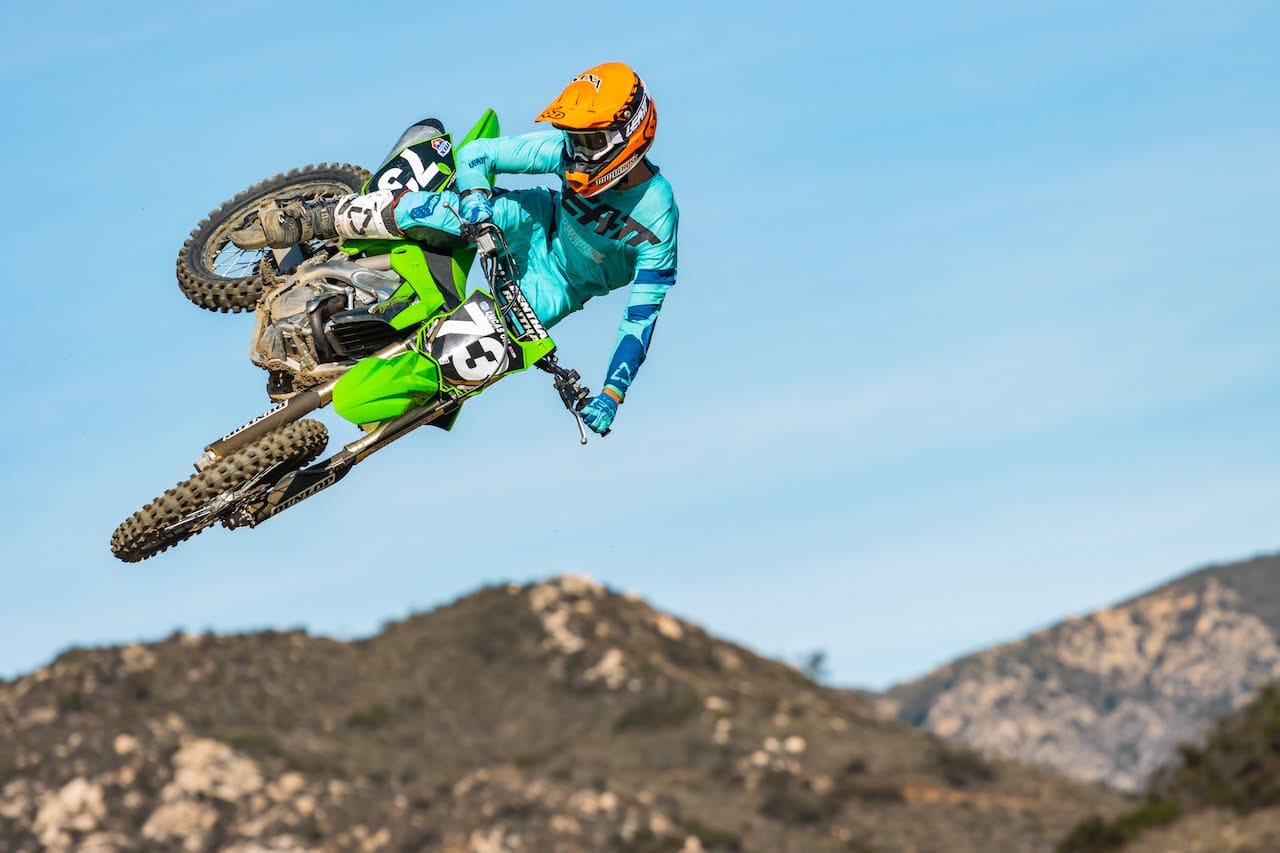 MXA test rider Josh Mosiman wearing the GPX 5.5 boots and GPX 5.5 ultra weld gear.
Three years of development and testing with our pro athletes from all over the world has resulted in the creation of the exceptional 5.5 FlexLock boot. A real head-turner when it comes to looks and style, the boots are available in white and black, red and blue, and plain black.When riding your bike hard, the superior durability and support provided by Leatt's brand-new 5.5 FlexLock boots will be evident. Featuring a SlideLock system for an outstanding first-class fit and a low-profile toe box for easy gear shifting, these boots have all the features and benefits any rider will ever need.
QUICK STATS FOR THE FLEXLOCK GPX 5.5 BOOTS:
FlexLock System: Adjustable boot flex, LockOut of the ankle movement, Force Reduction.
LockOut ankle movement gives: Up to 37% reduction of ankle forces, Up to 35% reduction of forces to the knee, Reductions compared to the market leader/most high-end boots.
Ankles: 3D-shaped impact foam over ankles, Heel grip ankle design.
Toe-Box: Low-profile, gear shift friendly shape.
Sole: DualZone hardness, Extended foot peg riding zone for arch and on the blade riding style, Steel shank reinforced and CE certified.
Cuff: SlideLock system, Auto-locking, one-way sliding closure.
Buckles: Forged Aluminum, Over-locking function.
Inner Liner: Breathable mesh 3D liner with anti-slip reinforcement for zero heel lift.
Price: $389.95
Website: www.leatt.com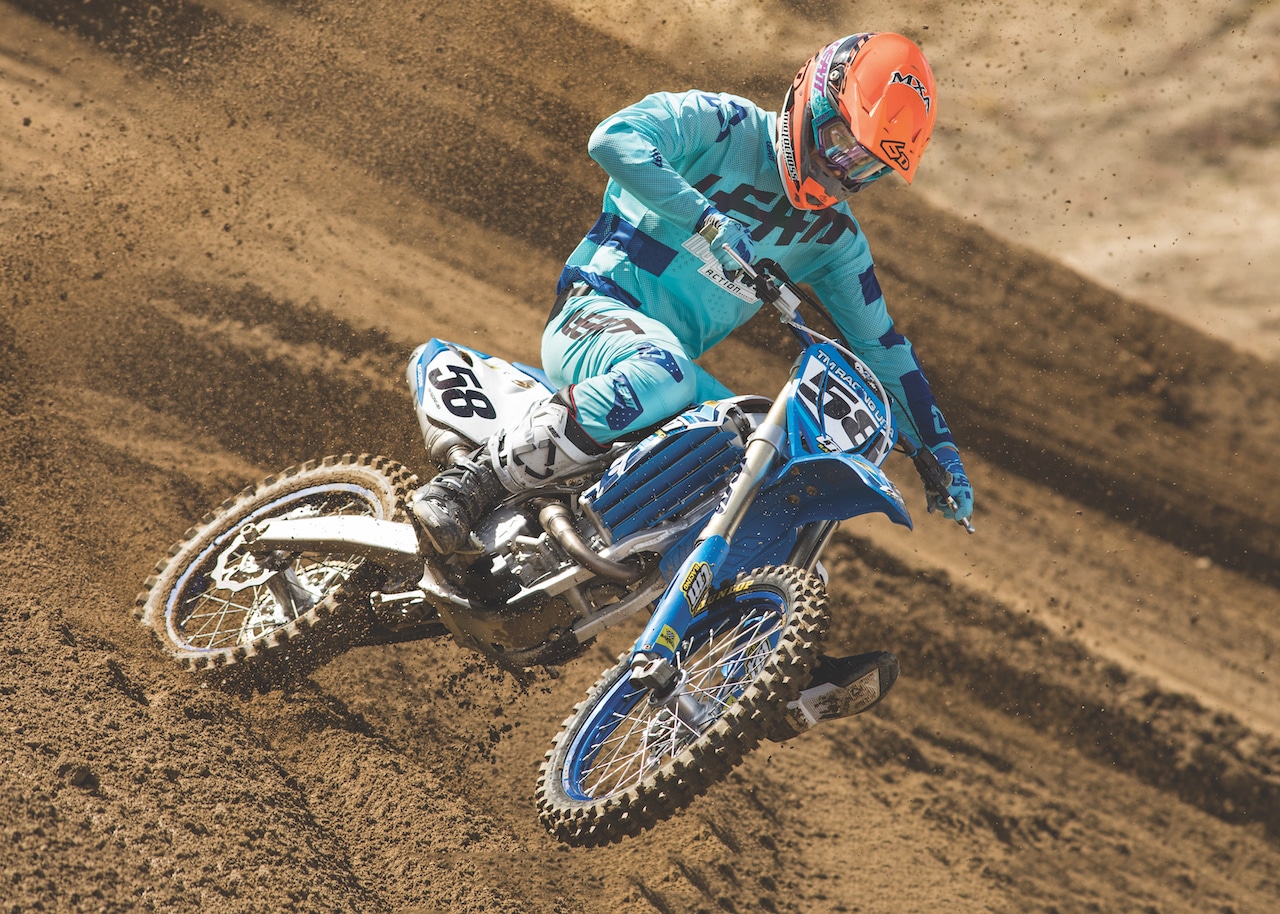 MXA testing the 2020 TM 300MX-FI with the Leatt gear and boots.
Designed to optimize grip and maneuverability for landing big jumps, while staying connected to your bike. CE tested and certified, the Leatt GPX 5.5. boot interior is cushioned with impact foam for a protective yet snug, soft and comfortable feel. An incredible FlexLock system that's proven to reduce ankle forces by up to 37% and knee forces by up to 35% upon impact when compared to an industry leading competitor boot.
LEATT GPX 5.5 FLEXLOCK BOOT – WHITE/BLACK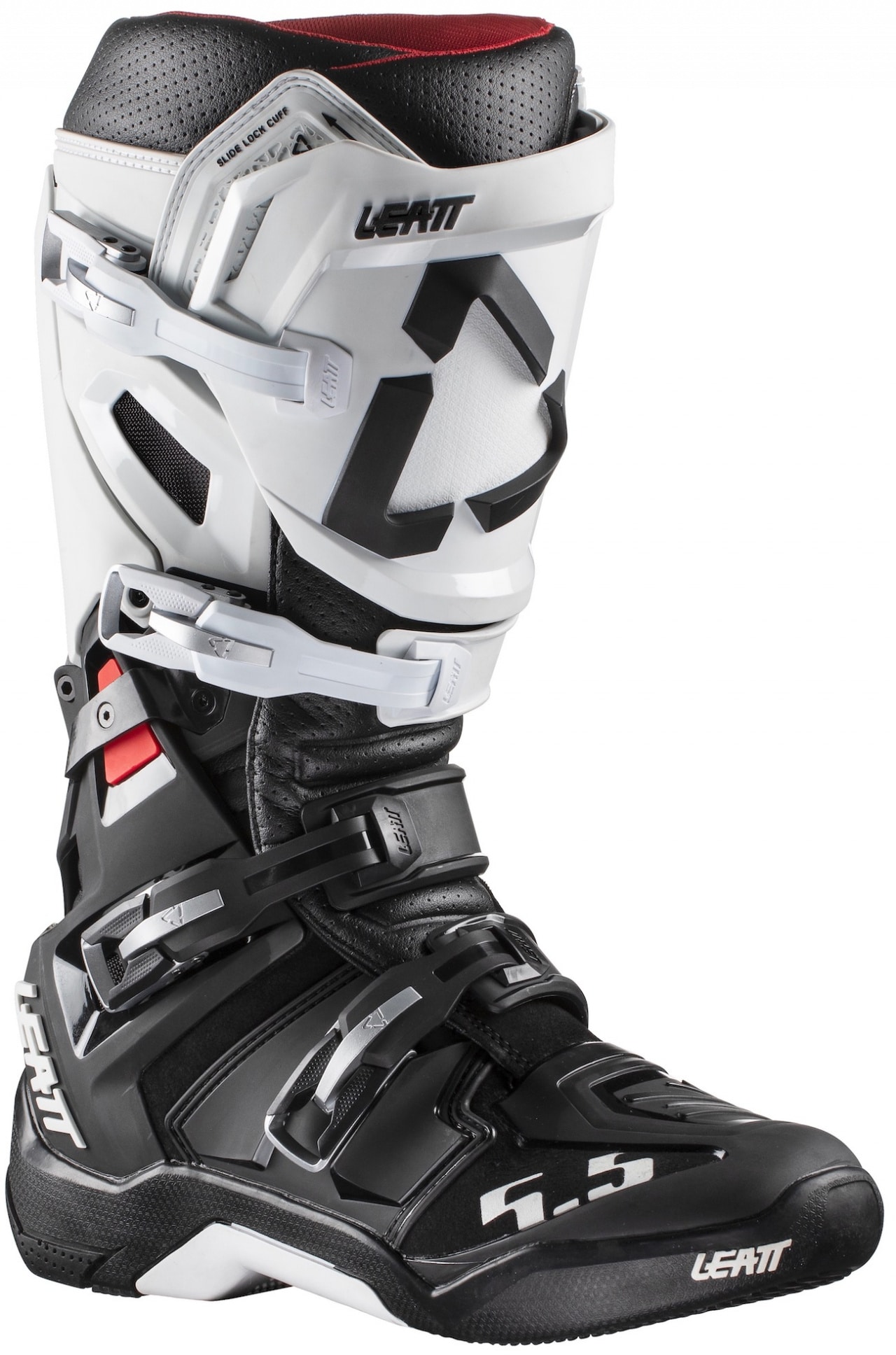 Extensive research, advanced design and high-tech materials make these boots the next step in premium protective gear. Leatt is thrilled to now offer head-to-toe protection! Strap into a pair of all-new Leatt 5.5 FlexLock boots for fluid, seamless and confident movement, as you shrug off dirt, debris and impact with ease.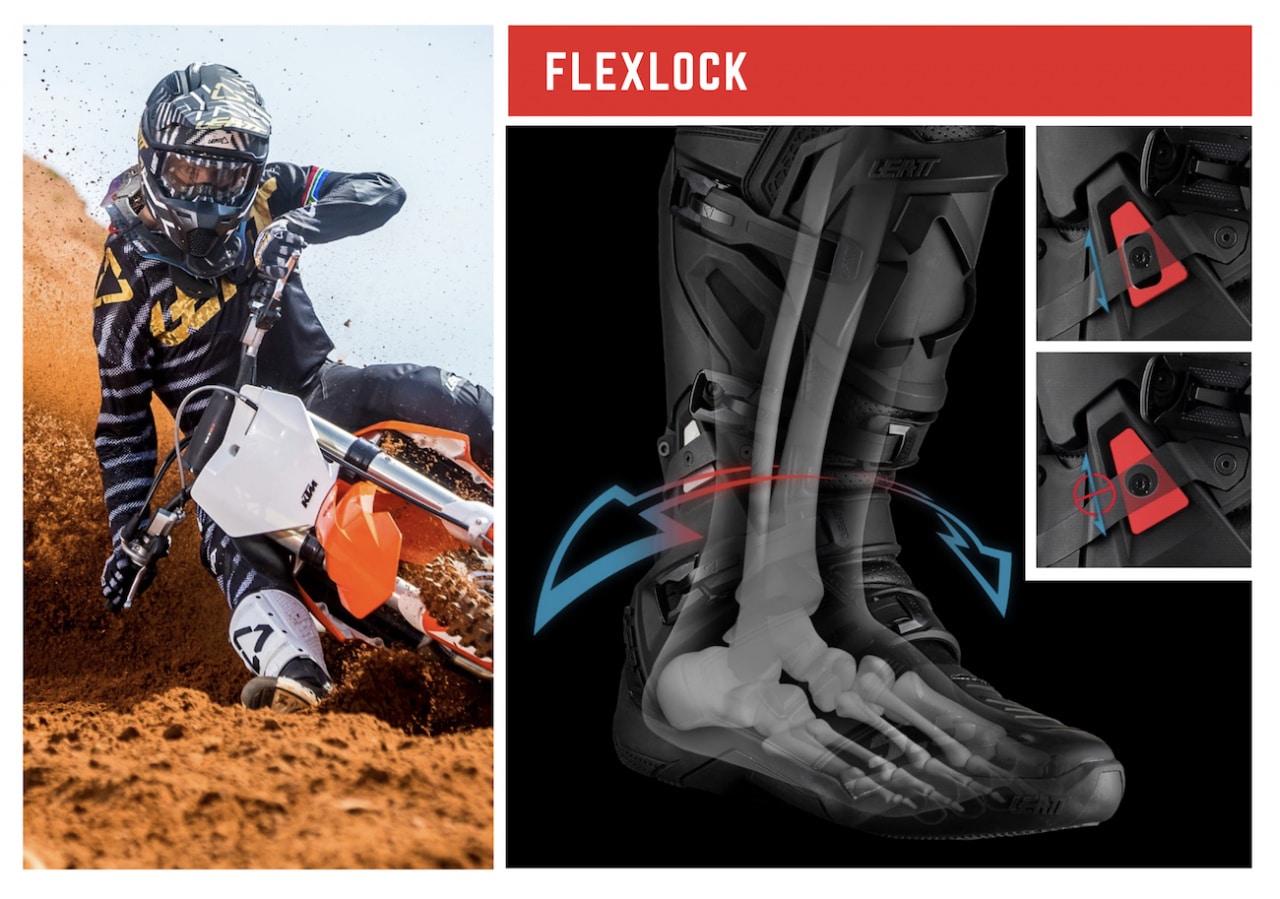 LEATT GPX 5.5 FLEXLOCK BOOT – RED/BLUE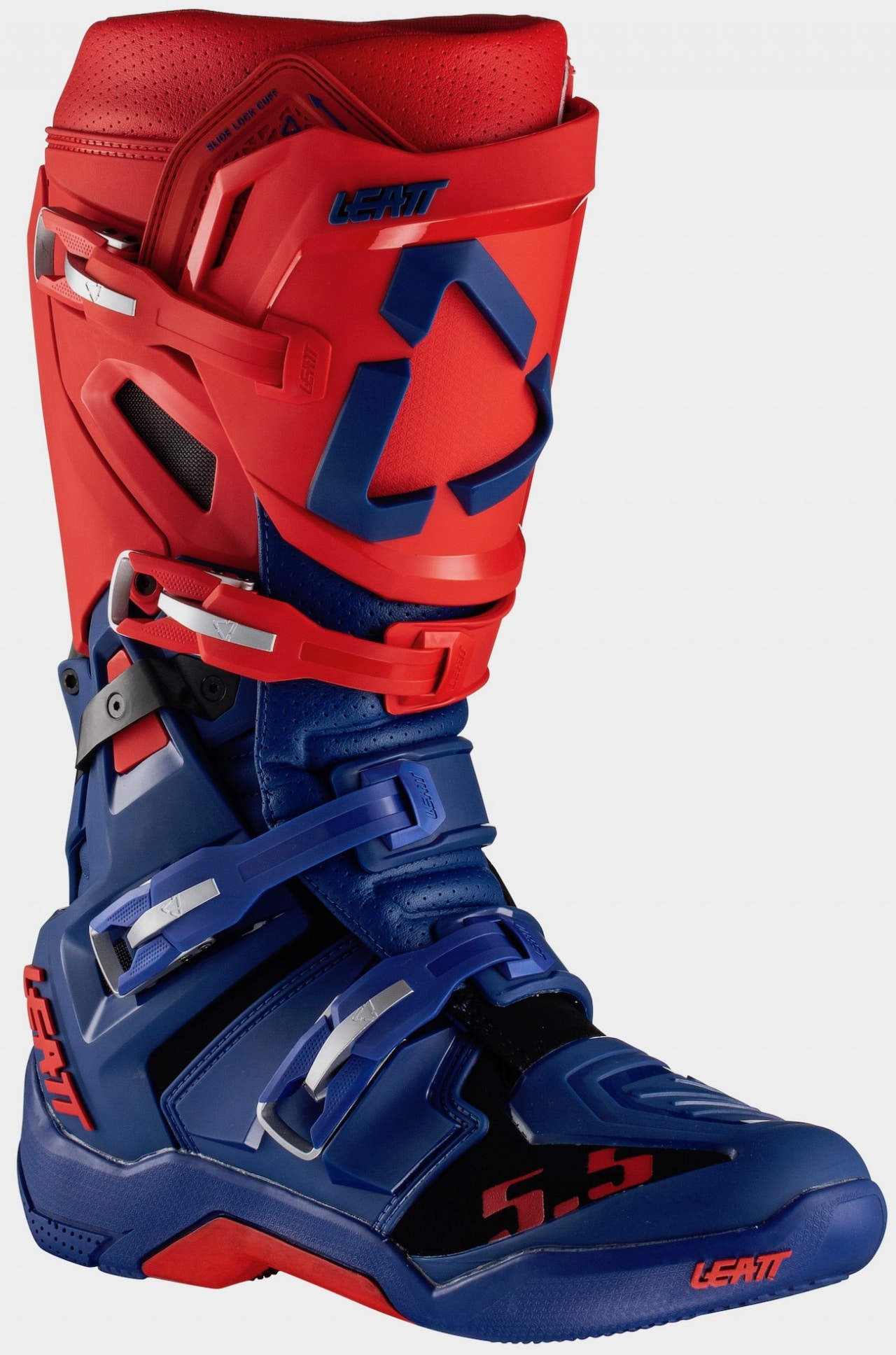 For more info got to www.leatt.com