MXA RETRO TEST: TIM FERRY'S "UNFACTORY" 2000 YAMAHA YZ250 TWO-STROKE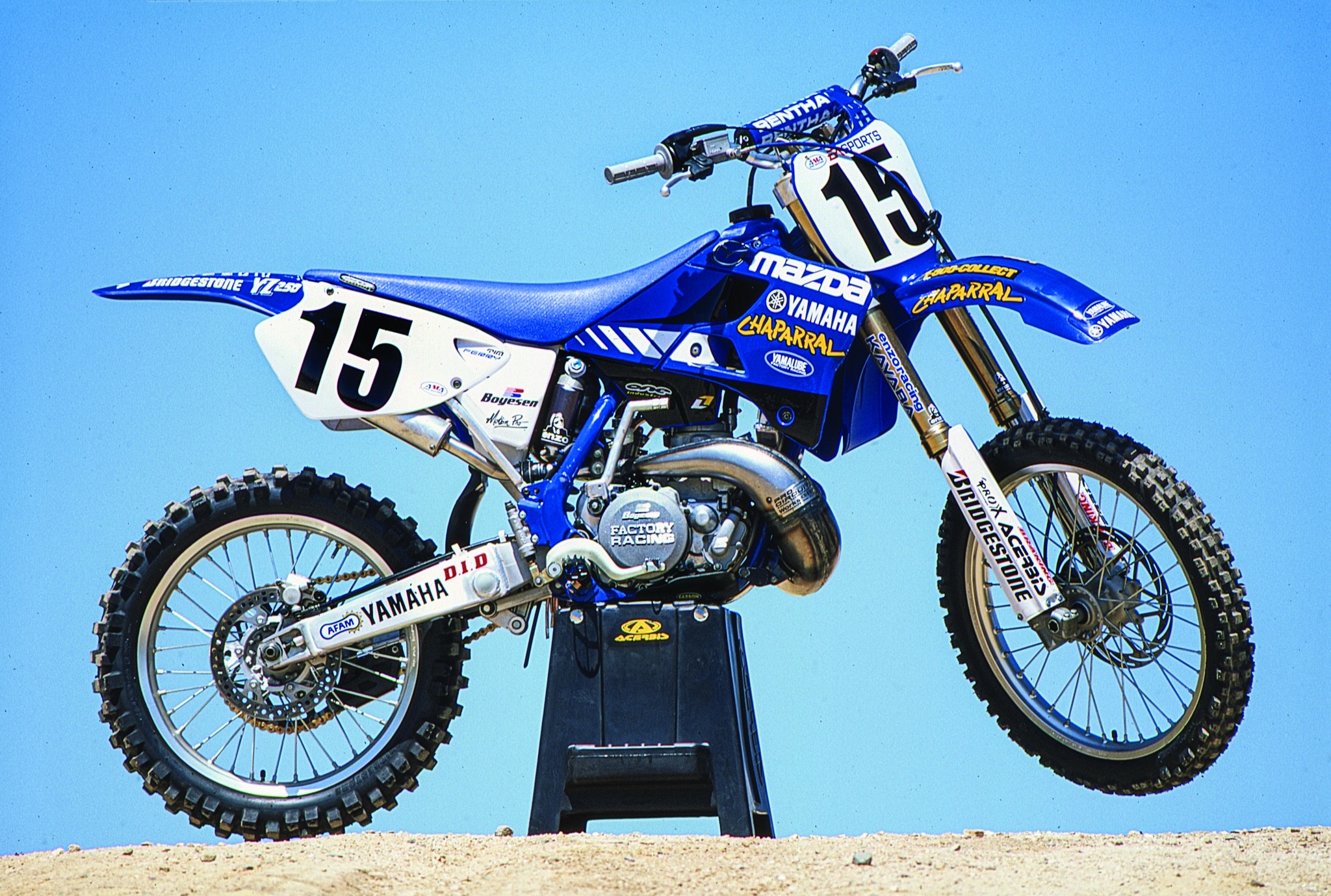 We get misty-eyed sometimes thinking about past bikes we loved and those that should remain forgotten. We take you on a trip down memory lane with bike tests that got filed away and disregarded in the MXA archives. We reminisce on a piece of moto history that has been resurrected. Here is the synopsis of Tim Ferry's 2000 Chaparral YZ250. 
Everybody dreams of racing a works bike. MXA has teased you with close-ups of beautiful machinery, such as Jeremy McGrath's Factory YZ250 and Kevin Windham's Team Honda CR250, but who cares how these bikes are built or how they perform if they are unobtainable. That's why we jumped at the chance to test ride Tim Ferry's Team Chaparral race bike.
You see, you can build Tim Ferry's Chaparral YZ250 from the ground up. Not just a replica but the real thing (minus the carburetor trick that we couldn't convince Ferry's mechanic Jerry Campbell to reveal to us). Sound too good to be true? Well, unfortunately, if you're talking about Ferry's porting (which Campbell does himself), offset races (which change the fork angle) and triple clamps (a factory Yamaha trick), it is.
Don't get depressed, though. After riding Ferry's bike, we can tell you that the engine can be made just as strong by Pro Circuit. The steering change isn't necessary for anything but Supercross, and better triple clamps can be found at a variety of aftermarket triple-clamp shops. 
So, are you ready to build your own Tim Ferry replica? We are, and here is how.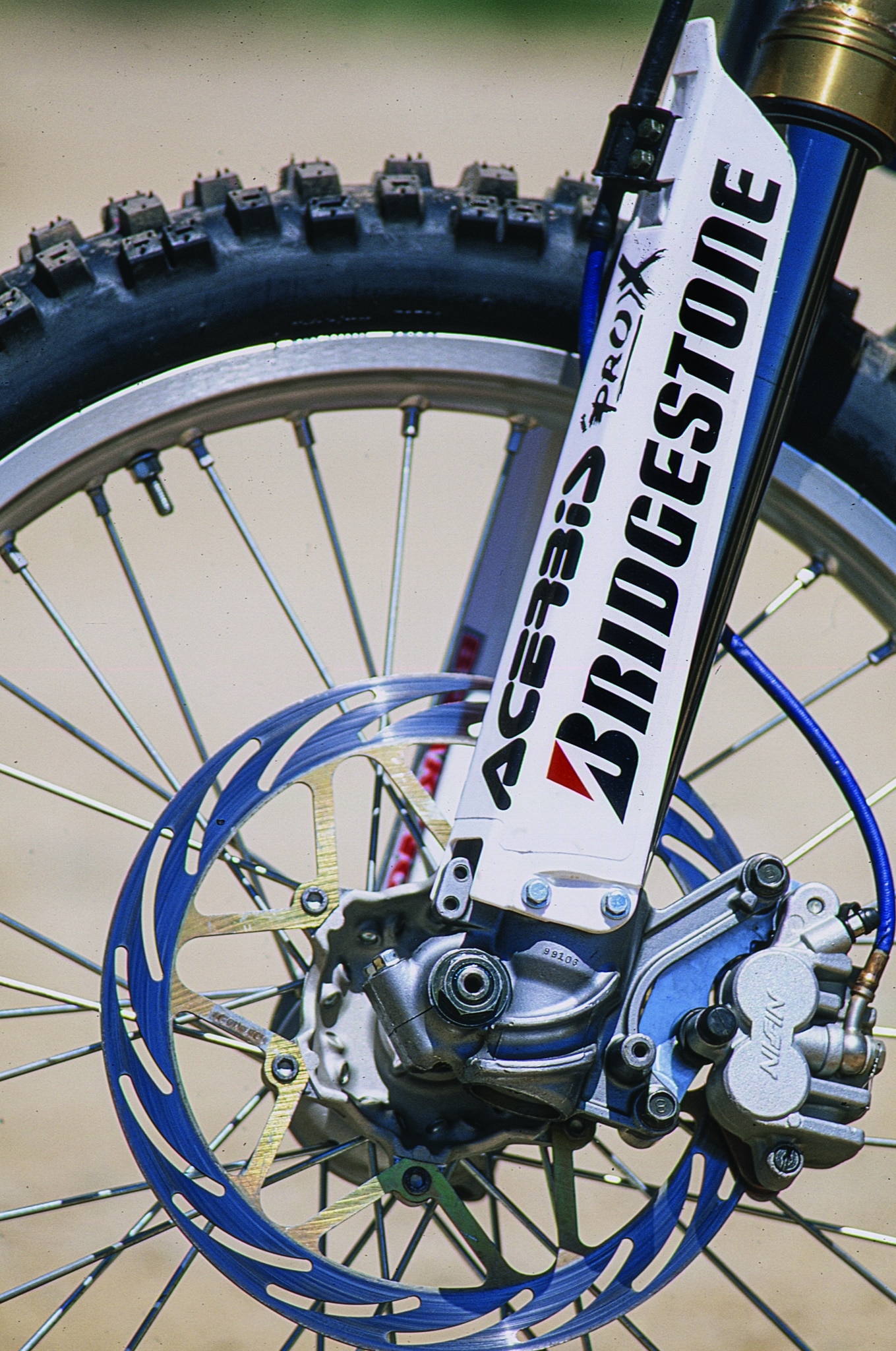 FRONT BRAKE: The 270mm front brake rotor was giant in its day; now it is standard. That is as big as rotors came back then. The rotor offered exceptional power, but was more prone to first-turn damage. The big stopper was available from Am-Pro.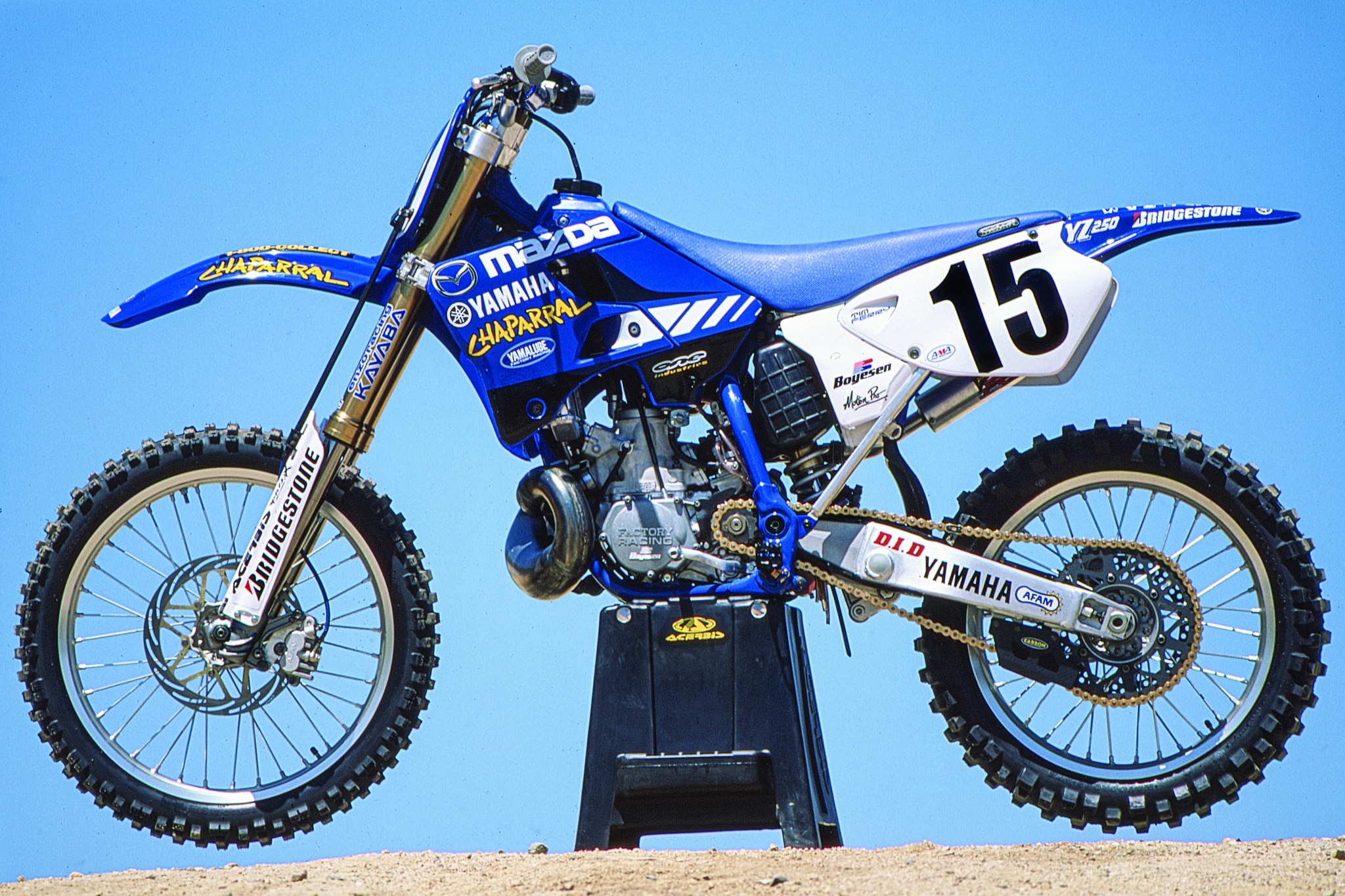 FERRY'S VS. McGRATH'S YZ250: Don't confuse Tim Ferry's 2000 YZ250 with his teammate Jeremy McGrath's. They may have been on the same team, but they weren't on the same bike. The biggest difference (especially to you) was that most of the mods on Tim's bike were available to the public; Jeremy's weren't.

ENGINE: Tim Ferry's secret weapon was mechanic Jerry Campbell. Jerry did all the engine work (including a secret JC carburetor mod). Jerry claimed the engine ran less compression than a stocker. Jeremy McGrath claimed the hopped-up YZ250 was too powerful. We agreed. A flywheel weight was added to mellow the power delivery after our test ride. 
CARBON FIBER: Getting a YZ250's weight down to the AMA's 216-pound limit took a healthy dose of titanium and carbon fiber. Carbon Factory made sure Ferry's bike had plenty of carbon fiber, but we can't say the same thing about titanium. It was almost nonexistent.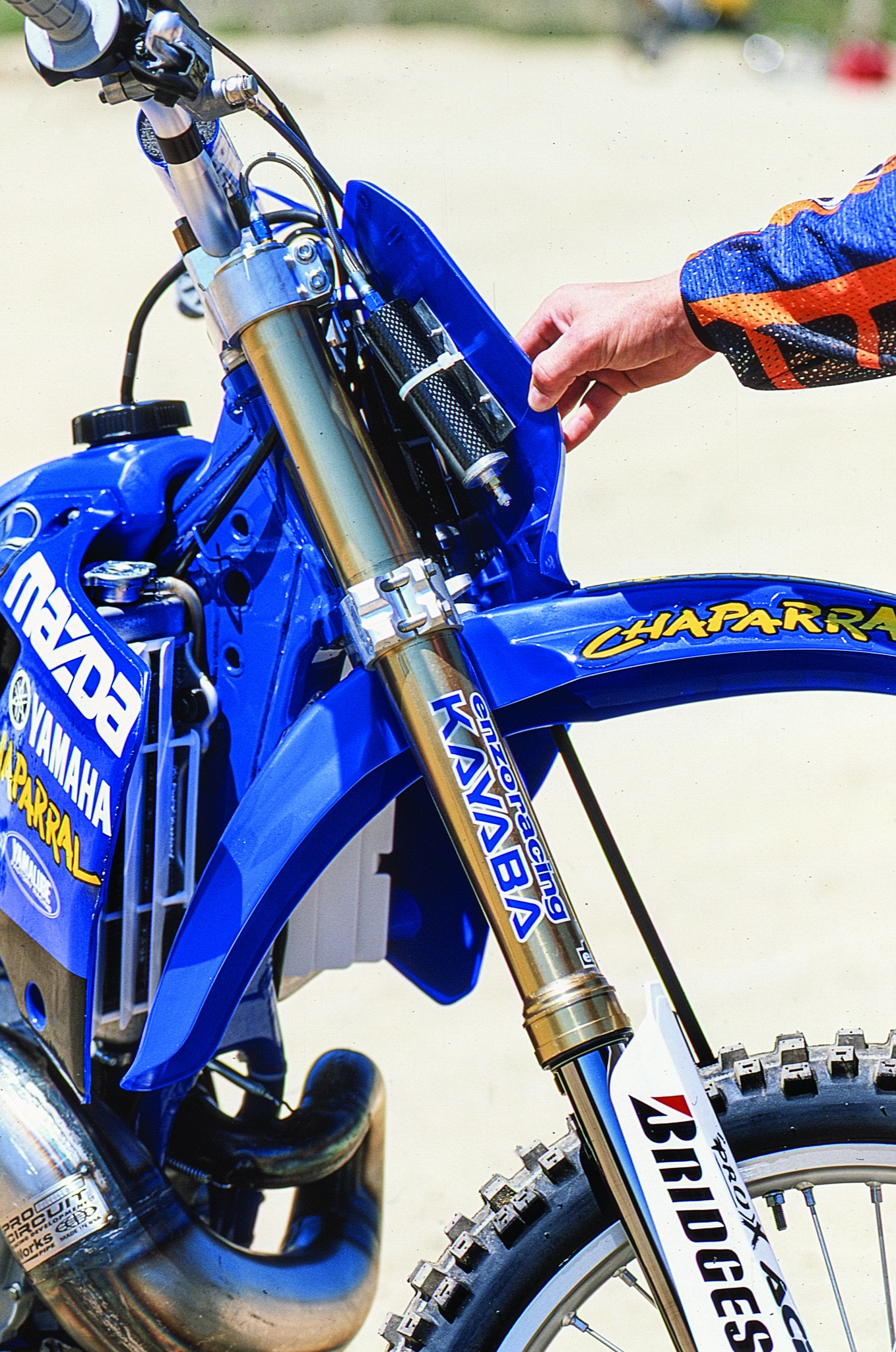 FORKS: Ferry didn't have full works forks, but he did get Kayaba's special kit forks (like what the Yamaha of Troy riders got) tuned by Enzo Racing. External sub-tank canisters held nitrogen to pressurize the forks. This suspension setup was way too stiff for mortal man but just right for a National-caliber rider.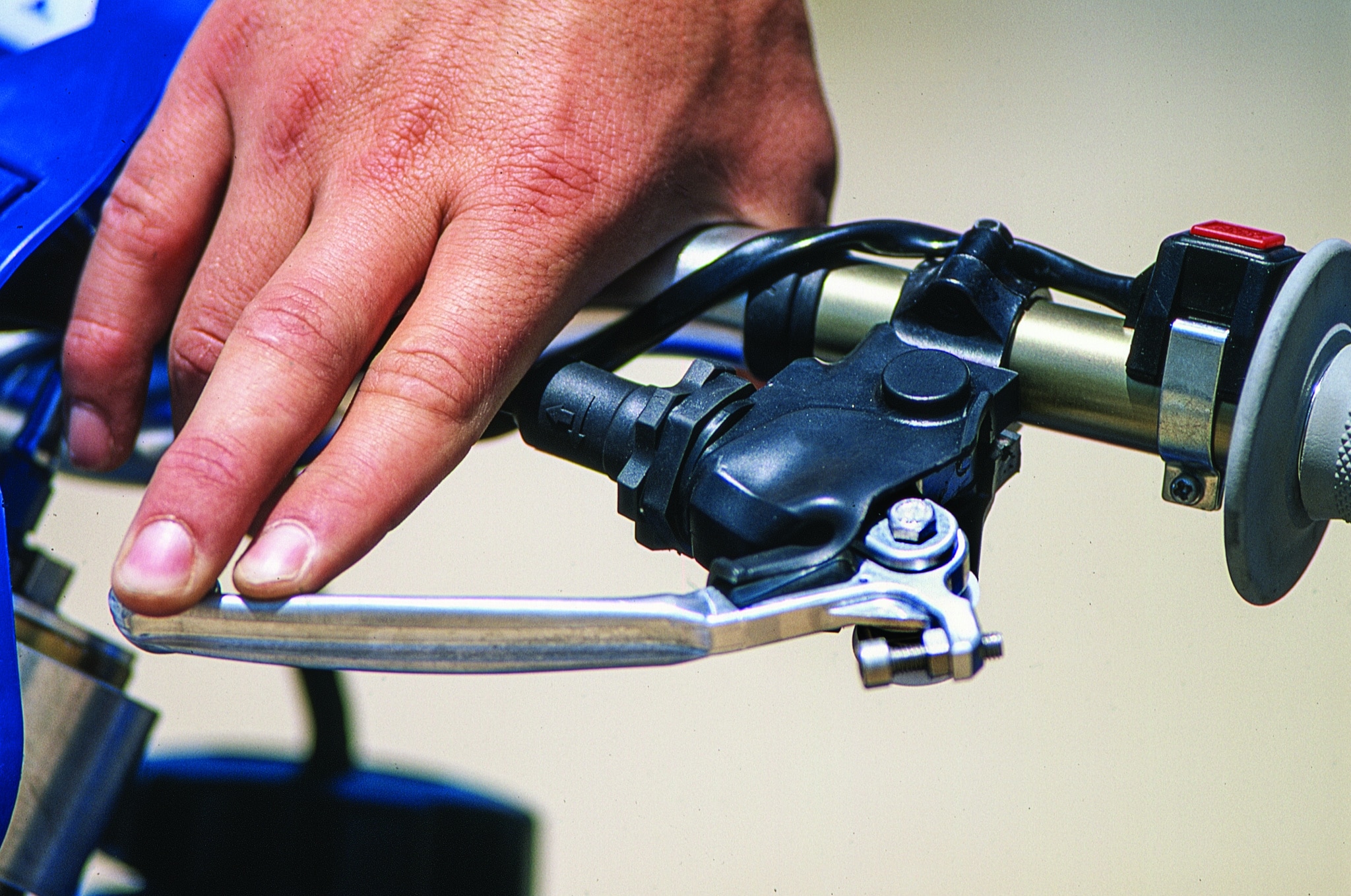 CLUTCH LEVER: Tim Ferry was an early convert to the innovative ARC folding clutch lever. In simple tip-over crashes, the ARC lever is invaluable. 
PARTS: Like McGrath, Ferry ran Renthal TwinWall handlebars and Renthal soft half-waffle grips. Team Chaparral also used a Pro Circuit aluminum throttle tube, Fastline stainless steel brake line and a Dogtown-massaged front brake master cylinder. Team Yamaha supplied Ferry with works triple clamps that you don't need. Larry Brooks was the chosen MXA test rider for Ferry's YZ250.
\