MXA TEAM TESTED: "REP NEW-GEN" KTM RISING-RATE LINKAGE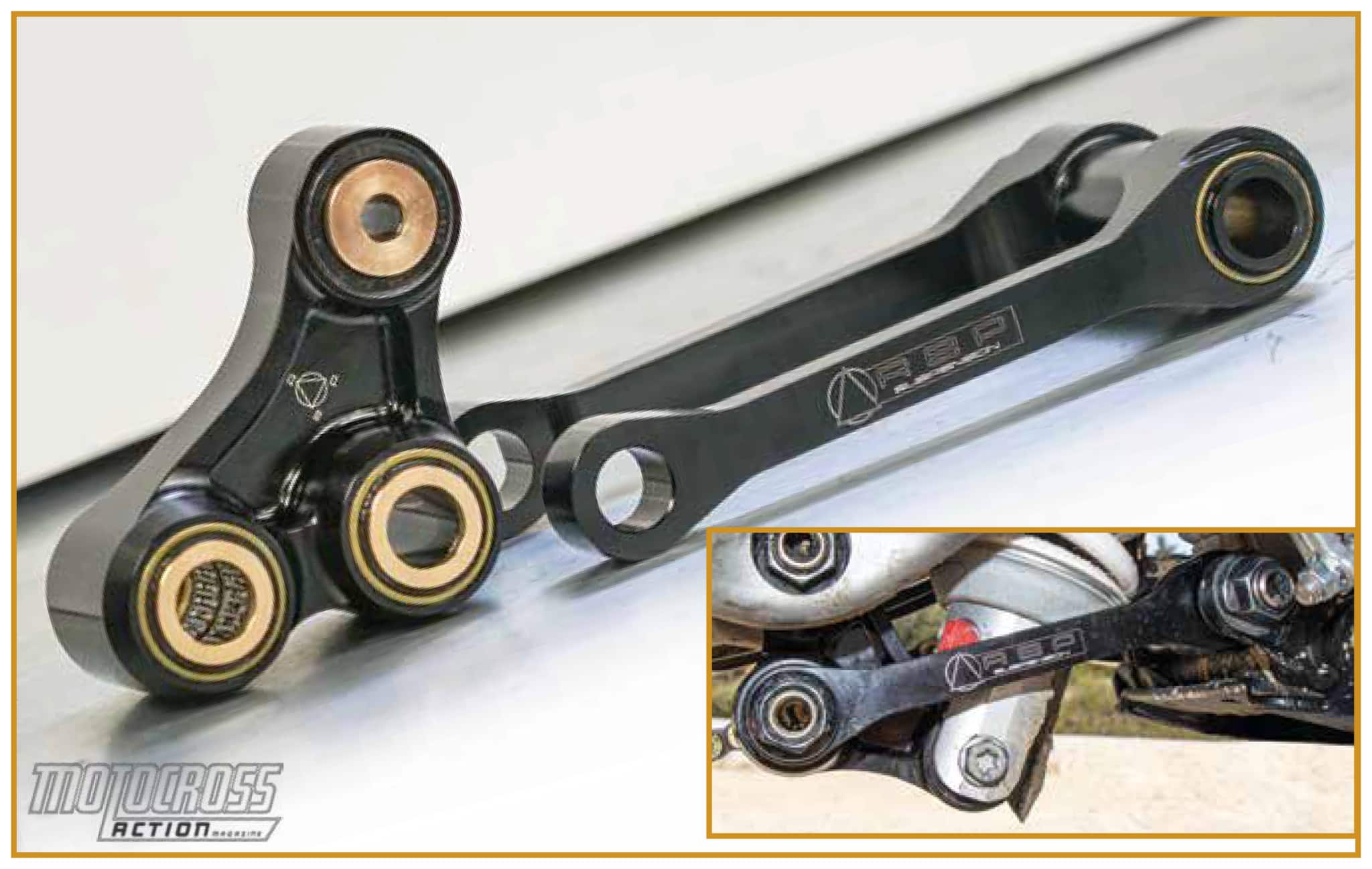 WHAT IS IT? Research Engineering Performance's (REP) new link is designed for the 2023-2024 KTM and Husqvarna and the 2024 GasGas updated chassis. It is no secret that the 2023-2024 KTM/Husqvarna frames require a longer break-in time than the previous chassis. It delivers a firmer feel initially and reacts too quickly late in the stroke. REP used Chad Reed and Jacob Hayes to help with the development of its a New-Gen linkage to deliver more initial comfort and improved shock-load predictability. 
WHAT'S IT COST? $600.00
CONTACT? www.repsuspension.com or (951) 600-2200.
WHAT STANDS OUT? Here's a list of things that stand out with the REP New-Gen 2023–2024 KTM linkage.
(1) Stock performance. The 2023–2024 frames require more break-in time than the previous generation. Even after the requisite 10 hours of break-in, riders still complain about hard-track and square-edge bump absorption. Additionally, riders complain about the rear suspension under a heavy load when they are deep in the stroke and almost on the shock bumper.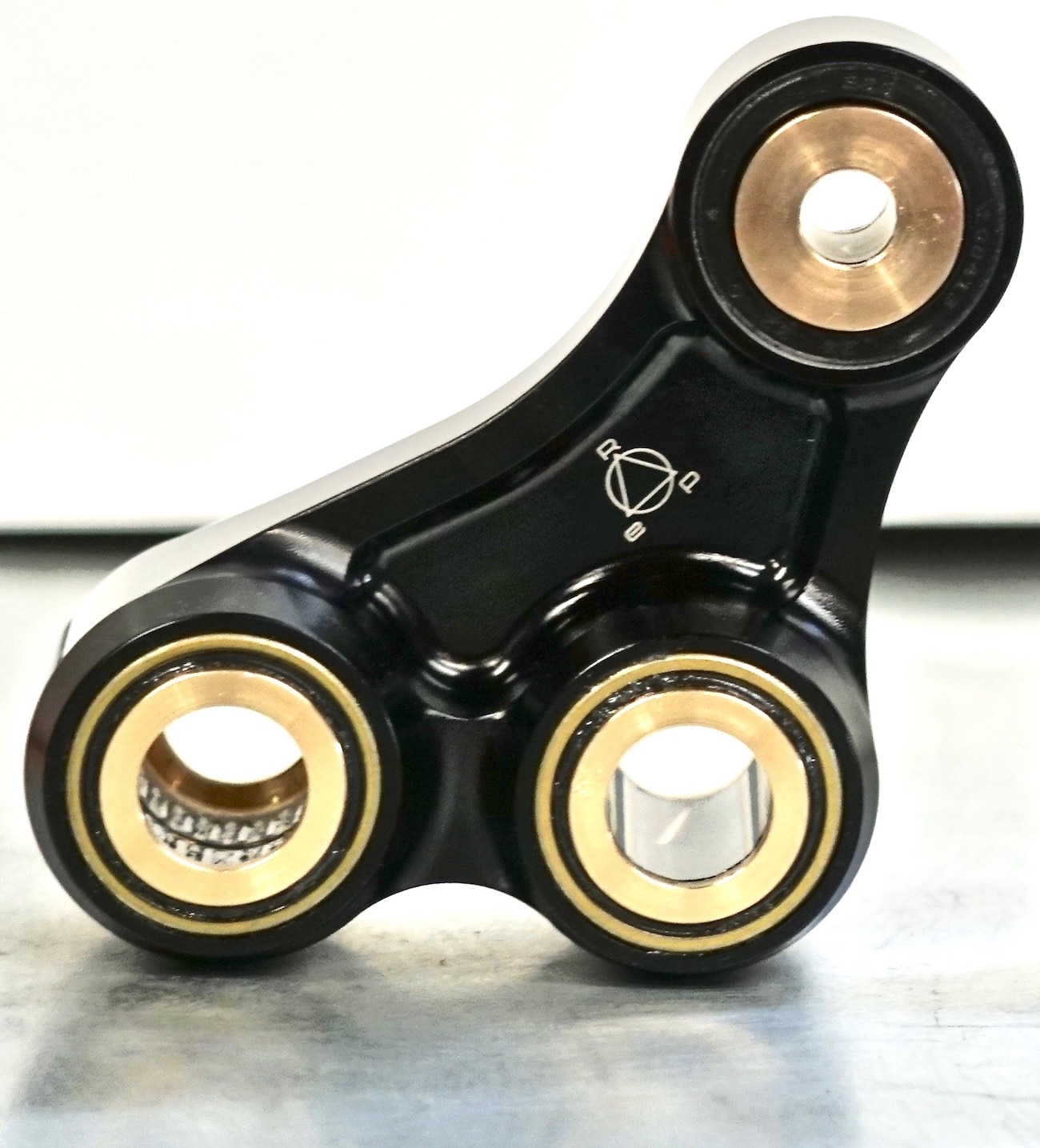 The Rep New-Gen linkage is not just the the link yoke, but also a totally new bell crank
(2) Concept. REP's Mark Johnson is not new to the Austrian brand, as he was the in-house WP Factory Red Bull suspension technician for 10 years. After starting REP, he jumped at the chance to give customers the opportunity to experience that factory feel. 
(3) Spring rate. The REP linkage does not require spring-rate changes, allowing you to run your bike's current 45 N/m spring. However, the REP link does raise the ride height at the back of the bike by just under 5mm. So, don't forget to check that sag after installation.
(4) Performance. When testing the REP linkage on our 2023 Husqvarna FC450, the MXA test riders quickly felt improved comfort in the initial phase of the stroke. The suspension felt more compliant on small, square-edged bumps, and rear-wheel traction was increased.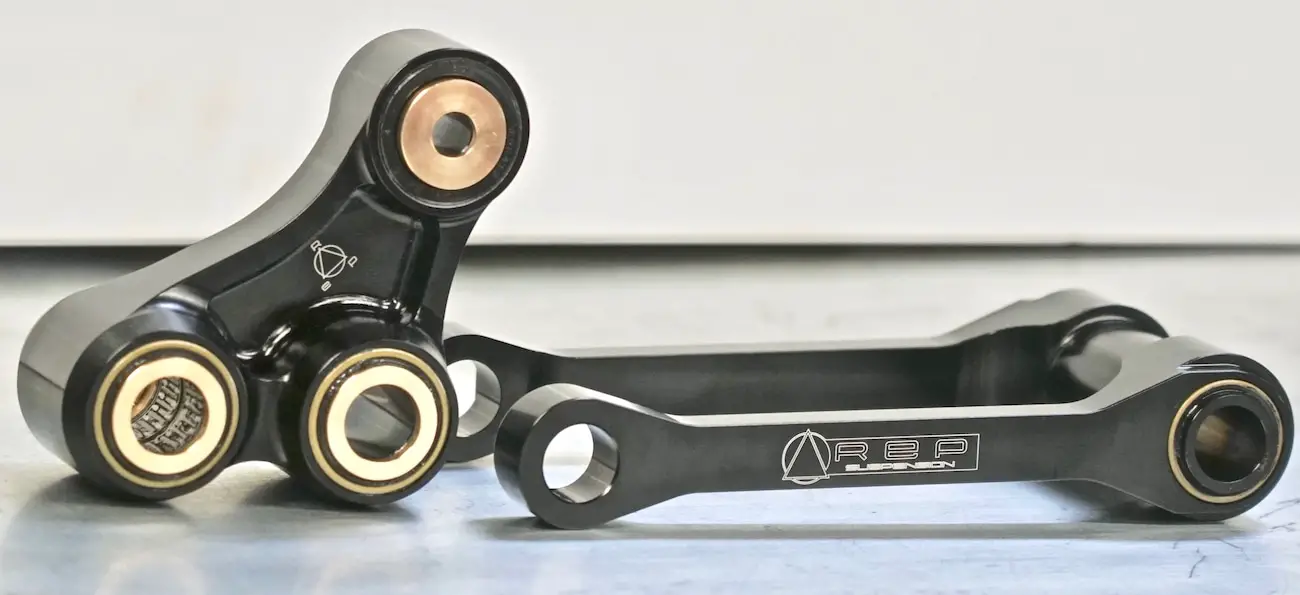 (5) Fitment. The REP linkage is designed for all 2023–2024 KTM and Husqvarna big bikes and on 2024 GasGas big bikes. 
WHAT'S THE SQUAWK? No complaints.
MXA RATING: The REP link offers increased initial comfort over the stock rising-rate link and adds a more positive feel when the shock is low in its stroke by not allowing the bike to deflect side to side under a full load.
\