REM GLEN HELEN "UN-RACE #113″—THAT WAS THE TEMPERATURE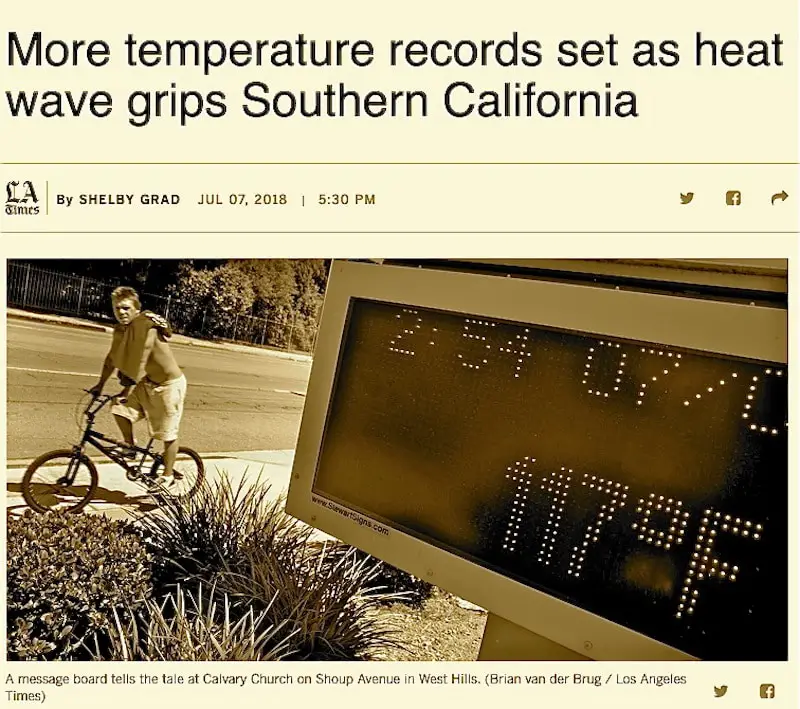 The Los Angeles Times wasn't kidding about how hot it was this past weekend—when you add in socks, knee braces, pants, jersey, chest protectors, helmets and goggles you've got some fantastic numbers to work with.
REM's regular motocross schedule is on a one-week break from racing, while REM motocross promoter Frank Thomason gets his knee replaced. All the motocross racers at Glen Helen are sympathetic to Frank's plight, especially the large number of older racers who are already racing with titanium parts. With no motocross race scheduled, sizzling hot temperatures and the beaches packed with the sweaty masses—a call for an "Un-Race" went out over the jungle drums. Although not an official REM race, an "Un-Race" is a chance to show up at the track, spin laps with the same people you race against all year long and get the feeling that you can only get from riding a motocross bike.
Josh Fout on MXA's 2019 KTM 350SXF blast his way through a right/left switchback with dirt flying in all directions.
This week's "Un-Race" was a little different because the SoCal temperatures were predicted to be as high as 117 degrees. Glen Helen's management was positive that not a sole rider would show up to ride in such dangerously extreme weather conditions. But, when asked if they would do special prep on the REM track so that an "Un-Race #113" could be held, Glen Helen said "Yes." It was the only chance that the track had to have any significant numbers come through the front gate because of the heat. Thanks to Lori Bryant, John Allen and the Glen Helen track crew for ripping, watering and prepping the track. And, best of all, it wasn't 117 degrees at Glen Helen on Saturday—it was only 113 degrees.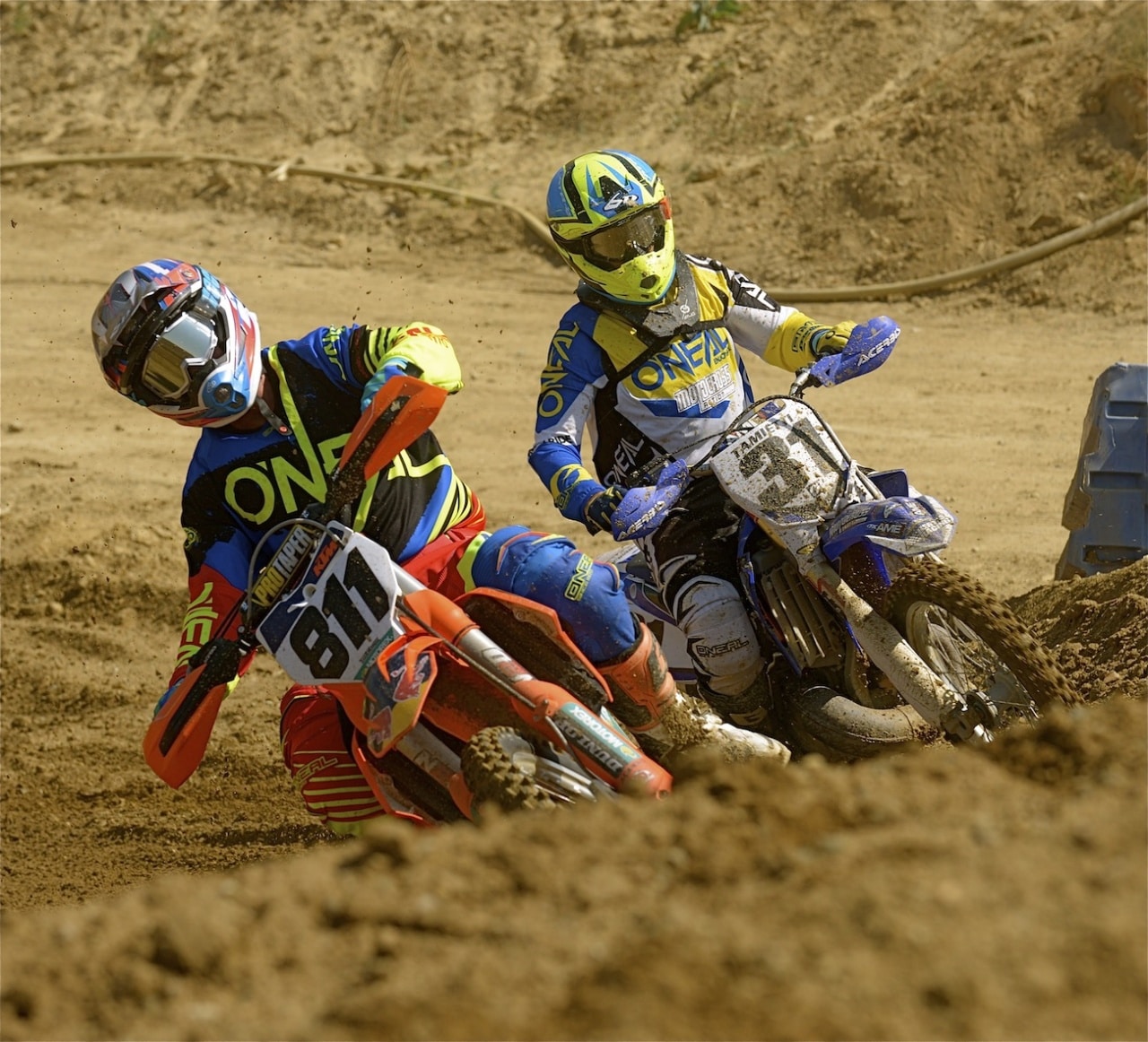 These two guys never give up. Dave Eropkin (811) and Val Tamietti (31) race tooth-and-nail against each other every weekend, so what do they do when they have a week off from the REM wars? They pick up right where they left off.
The "Un-Race" idea started several years ago, because the MXA test riders wanted to test on Saturday's when there was no REM motocross races. The first "Un-Races" were small affairs, with only MXA test riders and a few friends (the goal was to keep it to about 15 riders). But MXA didn't care if lots of REM guys showed up to ride at an "Un-Race." Although originally a test day to try different set-ups, gearing and bikes—it was all for fun. Plus, the more riders the better. The added riders did a better job of making lines, working their way through the ripped dirt and providing more help to keep the track watered than a handful of riders. So, the "Un-Races" got bigger—often having over 120 riders show up. No one really understands how people find out when an "Un-Race" will happen. "Un-Races" only pop up on weeks when the official REM races are not scheduled — but there is not an "Un-Race" every time there isn't an REM race. In fact, this is only the third "Un-Race" of 2018.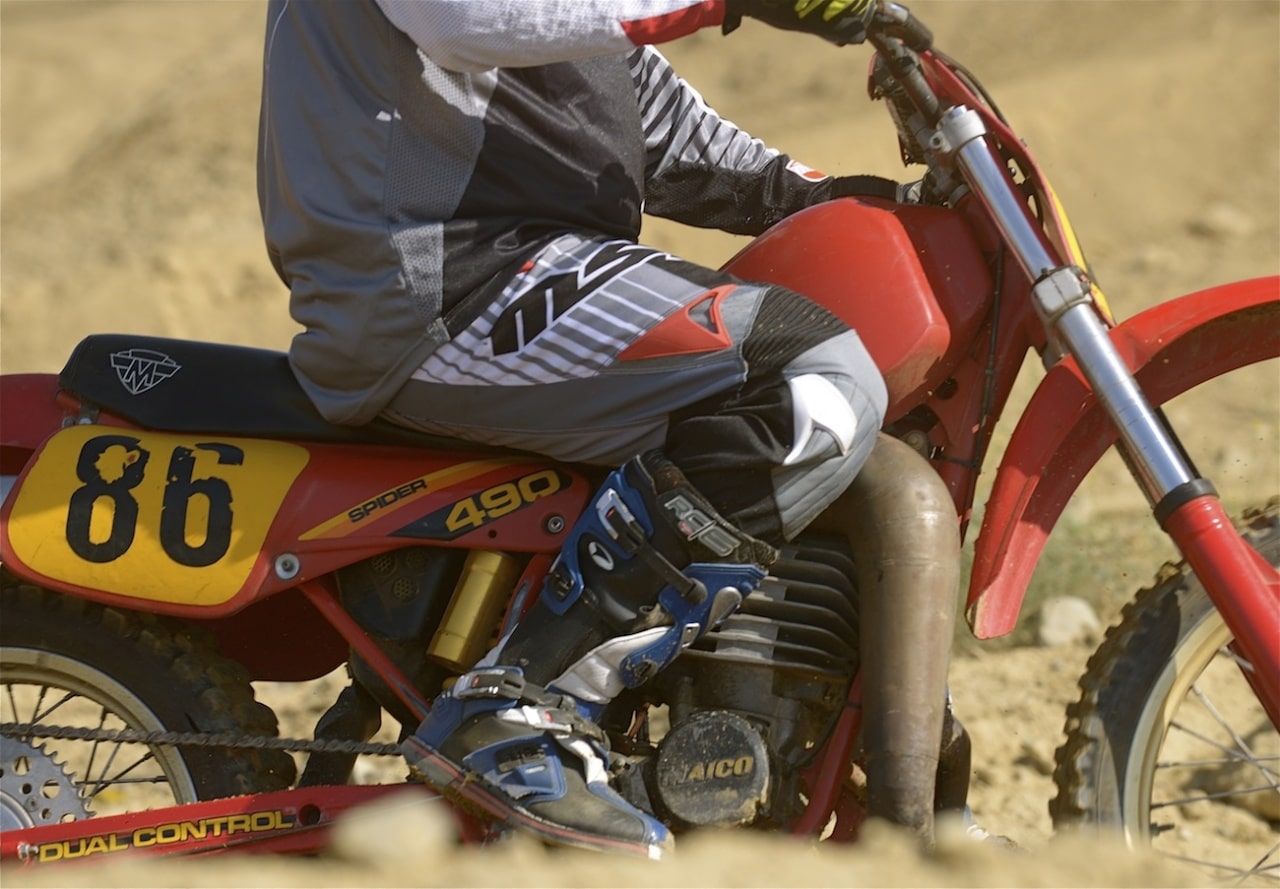 Roland Rodriquez is no slouch on his 1982 Maico 480 Spider.
You can come to Glen Helen on a Saturday and ride the REM track, but it doesn't get the special prep, longer layout or steady watering as it does on an "Un-Race" day. If you want to ride the next "Un-Race," we don't know how to help you. They aren't on any schedule. They aren't agreed upon until the day before. How anybody outside of the MXA circle finds out is a mystery.

With REM race promoter Frank Thomason out of action to have his knee replaced, every REM racers wants him to know that we are thinking of him. And we were thinking that he might like to see this old photo of him from Orange County International Raceway's night races back from the 1980s on his Husqvarna.
No one expected anyone to show up this weekend for the "Un-Race"—other than the six MXA test riders. It was too hot. And that was true because the turnout for this week's "Un-Race" was only 25 brave riders. But these weren't just any 25 motocross guys. They were the hardest, toughest and most determined motocross racers on the planet. They could have stayed in their beds, could have sat in front of an air conditioner in their living rooms, could have done a hundred things that didn't require wearing motocross gear and riding in temperatures that were more Sahara than Glen Helen. No one made them come to Glen Helen on this frying hot day. There were no points, no trophies, no rules, no real reason to be there—except that they wanted to ride with their friends.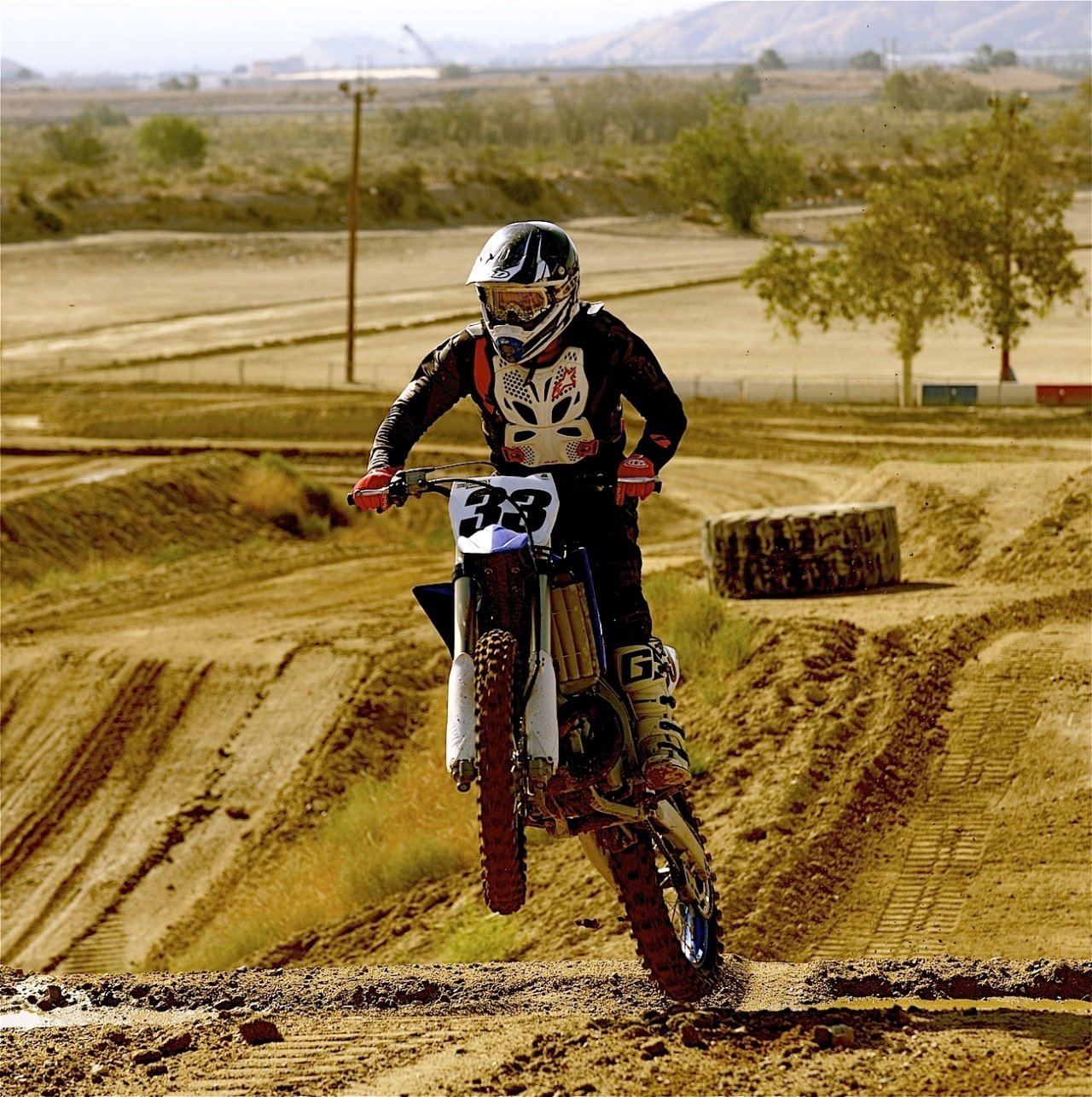 Normally the pits behind Marc Crosby would be packed with trucks and Sprinters, but once the temperatures got to 113-degrees in the shade, everybody found something else to do.

An "Un-Race" is a chance to show up at the track, spin laps with the same people you race against all year long and get the feeling that you can only get from riding a motocross bike. Oh yeah, it isn't hot as long as you are moving, The key is to never stop riding.
Randy Skinner showed up injured, but he made a courtesy call to say hello to the ambulance EMTs—even though he wasn't riding. Very thoughtful.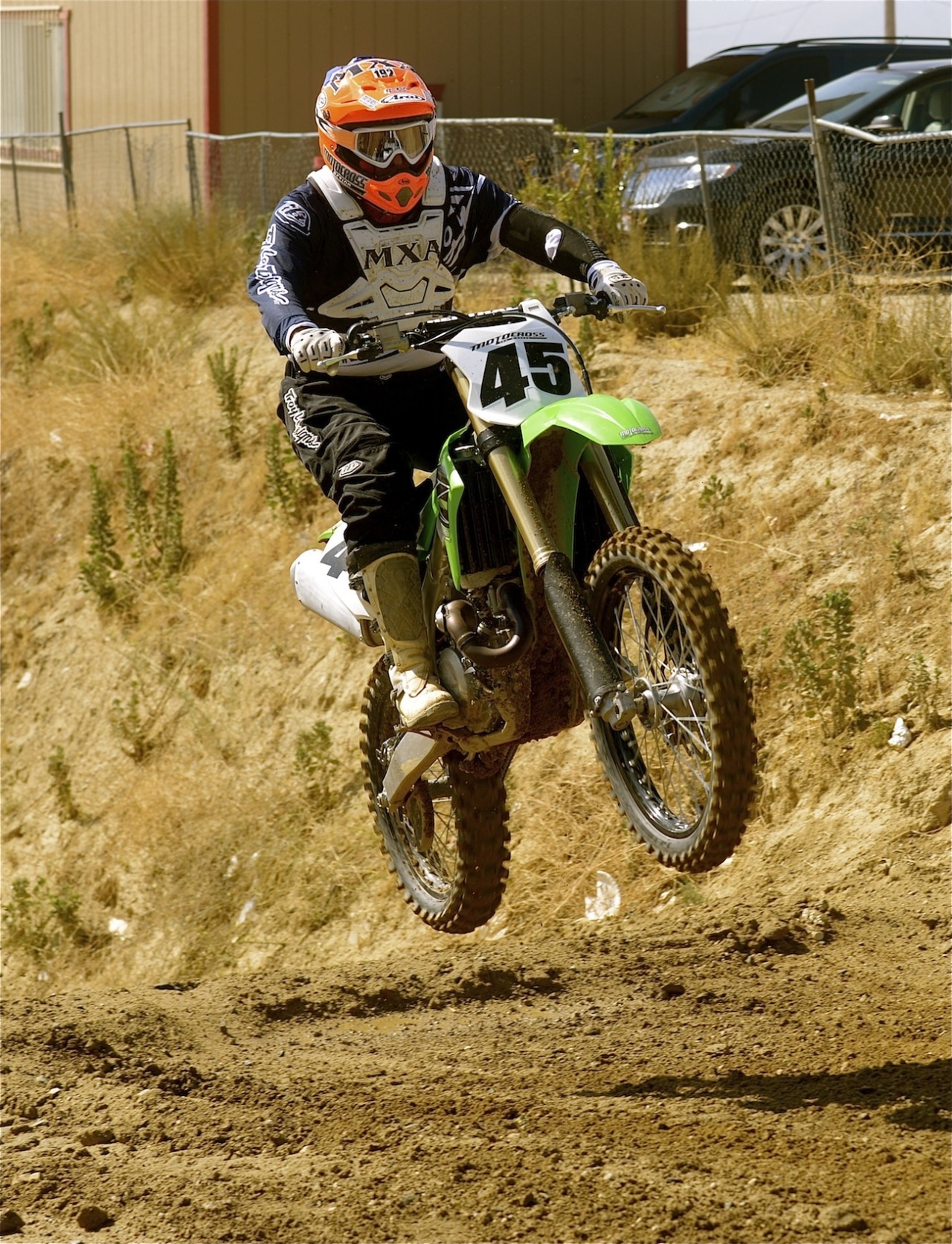 MXA's Jody Weisel spent the day testing 2019 Kawasaki KX450 set-up changes at Un-Race #113,  He was philosophical about the heat. "Later this summer when it is only 105-degrees, it is going to seem like a cool day."

Being sprayed full blast in the back by a fire hose is painful, but it also a blast of cold water. So, fire hose fights were common on this day.
Say what you will about the orange helmet test riders, but they don't sit at home sipping mint juleps on a hot day. They ride. Here, former 1980s Saddleback pro Luc Deley rails a KTM 125SX two-stroke.
One corner later, Josh Fout is chases Luc's KTM tiddler up a hill.


Mark Chilson has been plagued by injuries and medical problems for the last couple years, but he never gave up. "Chillzone" came to the Un-Race to see if he could still ride. He was on his carbureted Kawasaki KX250F. The KX250F's jetting didn't like the boiling temperatures. Nice to have you back.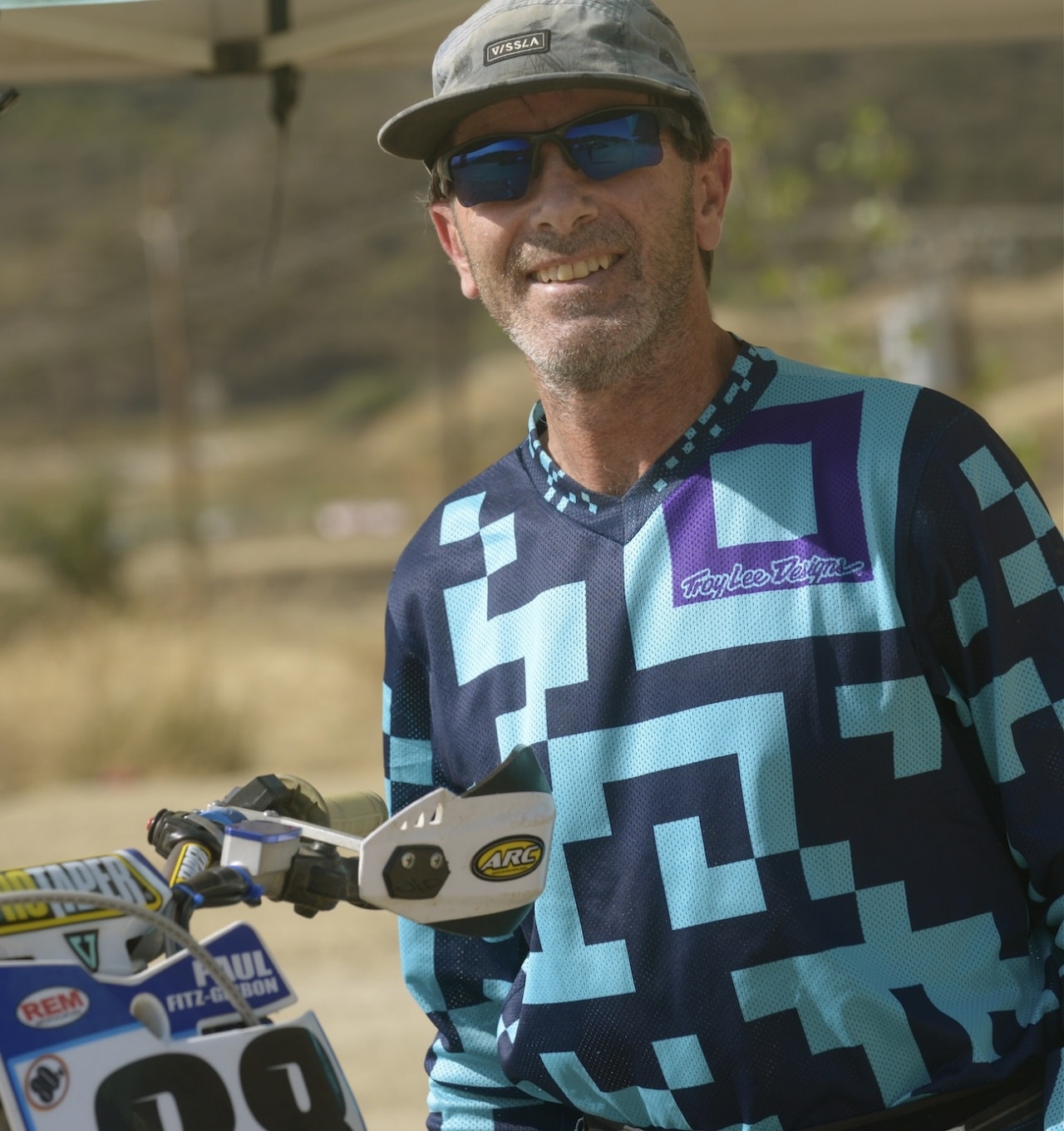 Another REM racer who has been missing for awhile was Paul Fitz-Gibbon. He's healthy now and back in the saddle.

Jason Goss' yellow Cole Racing KTM 450SXF is always mistaken for a Suzuki from a distance.

Former CMC number one rider Val Tamietti is a hardcore two-stroke rider—and his Yamaha YZ250 is capable to winning races. Lots of them

Australian Dan Alamangos was pretty sure that 113-degrees would be a winter day back home in the outback.

Pasha Afshar gives us his movie stare. It gets him bad guy parts in Hollywood.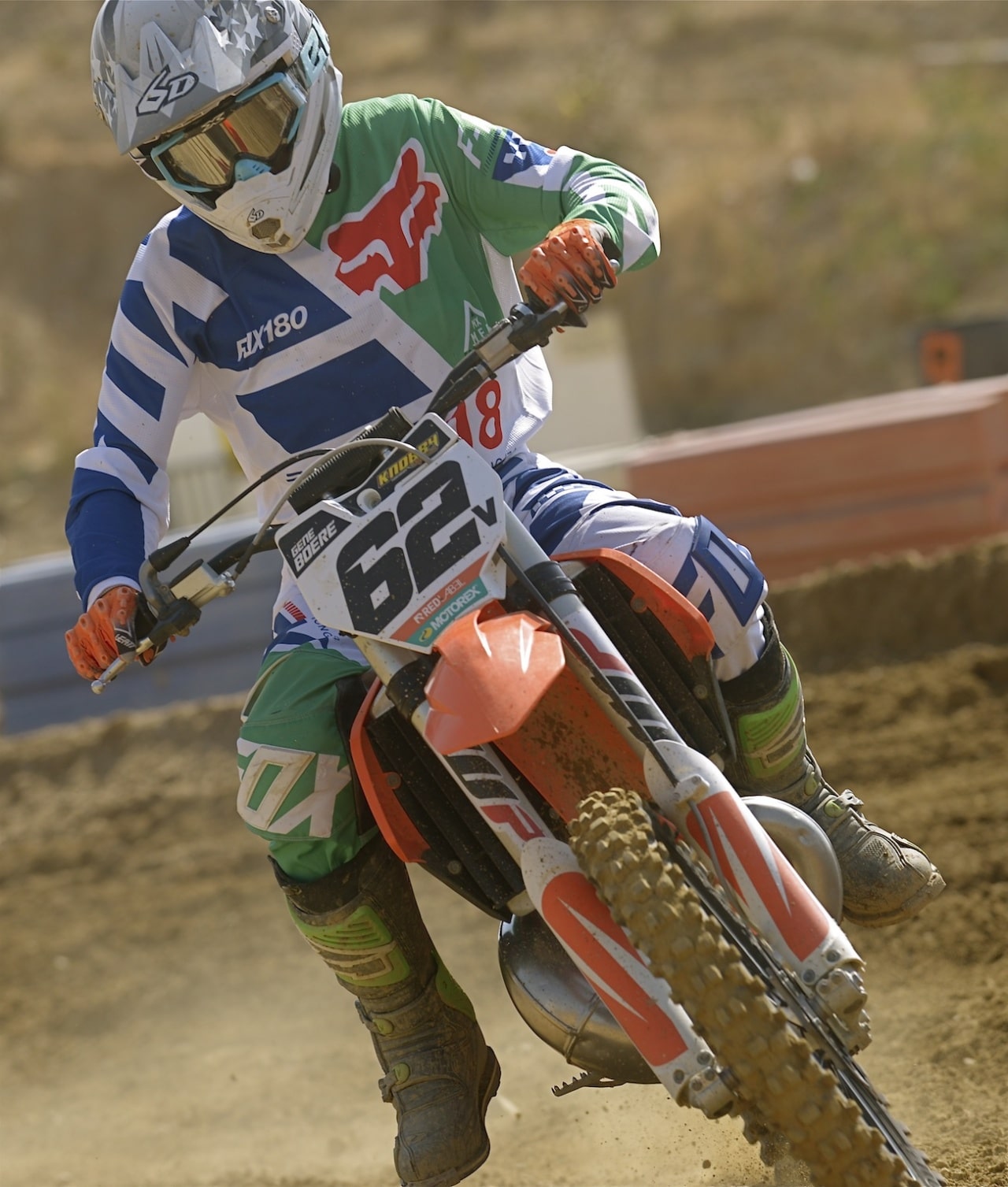 Gene Boere (62) is another two-stroke aficianado, who gave up his four-stroke two years ago.

Kent Reed is waiting for his 2019 bike to show up at the dealership. Until then he has been racing his 2017 KTM 450SXF and trying out every 2019 test bike that MXA has to see what he wants to buy. He's very confused now.

For more info about REM's real motocross races, go to www.remsatmx.com. They have races scheduled next weekend July 14 (and on July 21 and July 28).