HAVE YOU SEEN THE NEW MXA: JAM-PACKED FULL OF MOTO
Click on images to enlarge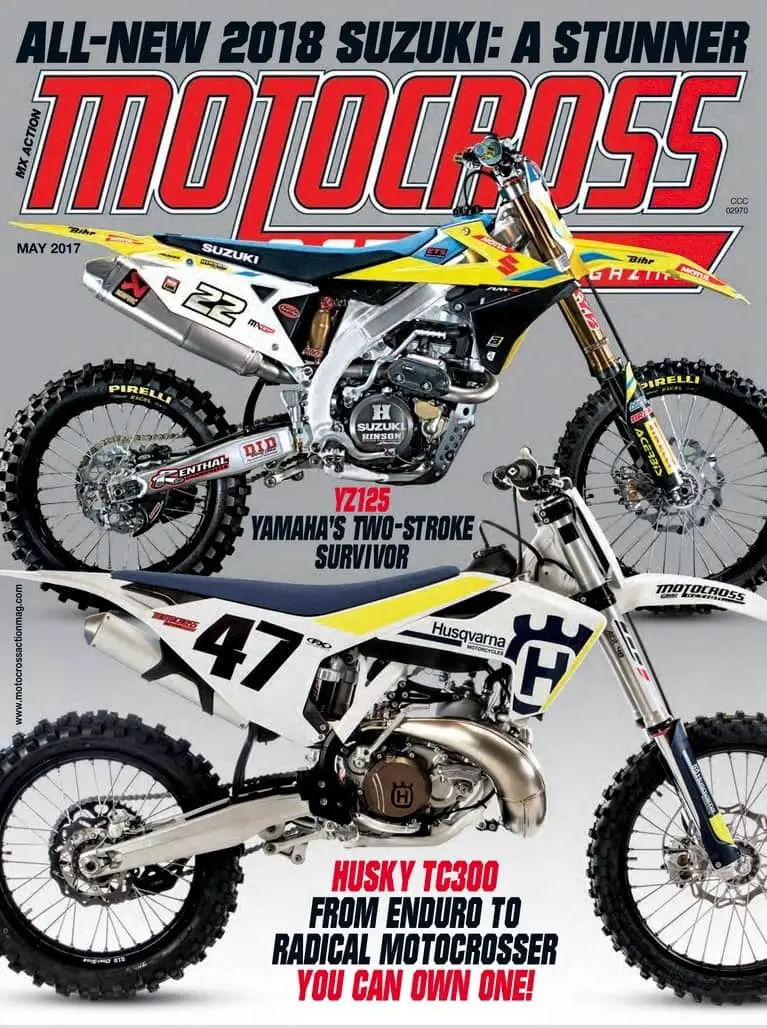 The 2018 Suzuki RM-Z450 and MXA's TX300 (turned into an TC 300 project bike) grace the May 2017 cover of MXA.
We put the 2017-1/2 KTM 250SXF Factory Edition and 450SXF Factory Editions through their paces — and tell you what's good and what's bad about them.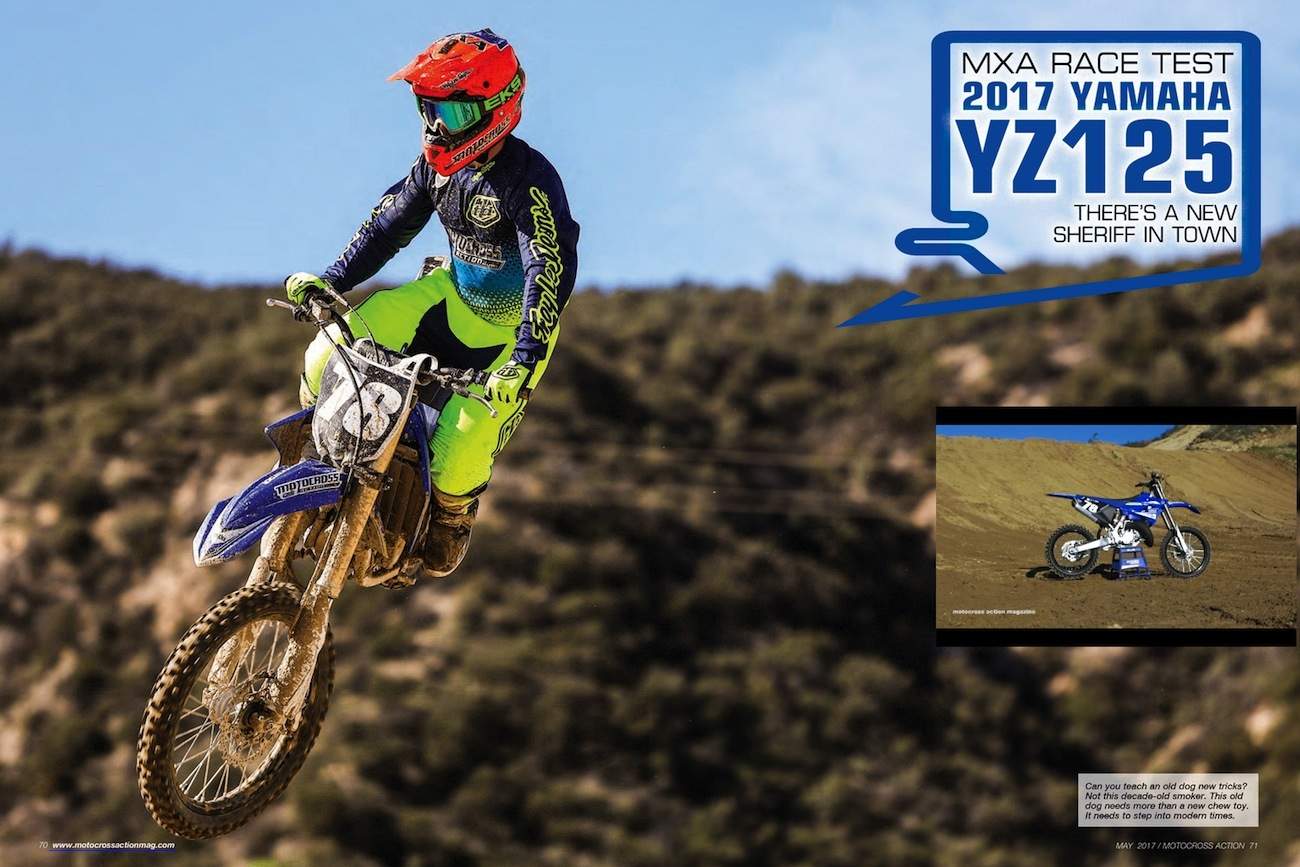 The very last of the Japanese-made 125cc two-strokes is still hanging on, but the time has come for Yamaha to fish or cut bait. This is a great bike that is getting feeble in its old age.
How many men does it take to keep Team Yamaha on the road? We not only count them for you, but have them tell the world what they do on a week to week basis.
Yes, it is ugly. However, it was also ugly to ride. Not a great Honda by any stretch of the imagination, it was at least cutting edge.
Whenever there is a new player in town, the motocross masses benefit. Husqvarna has breathed new life into both the two-stroke and minicycle market places. They are one of only two manufacturers to build 50cc, 65cc, 85cc, 125, 150cc, 250cc and 300cc smokers. MXA focused on the littlest Huskys in this story.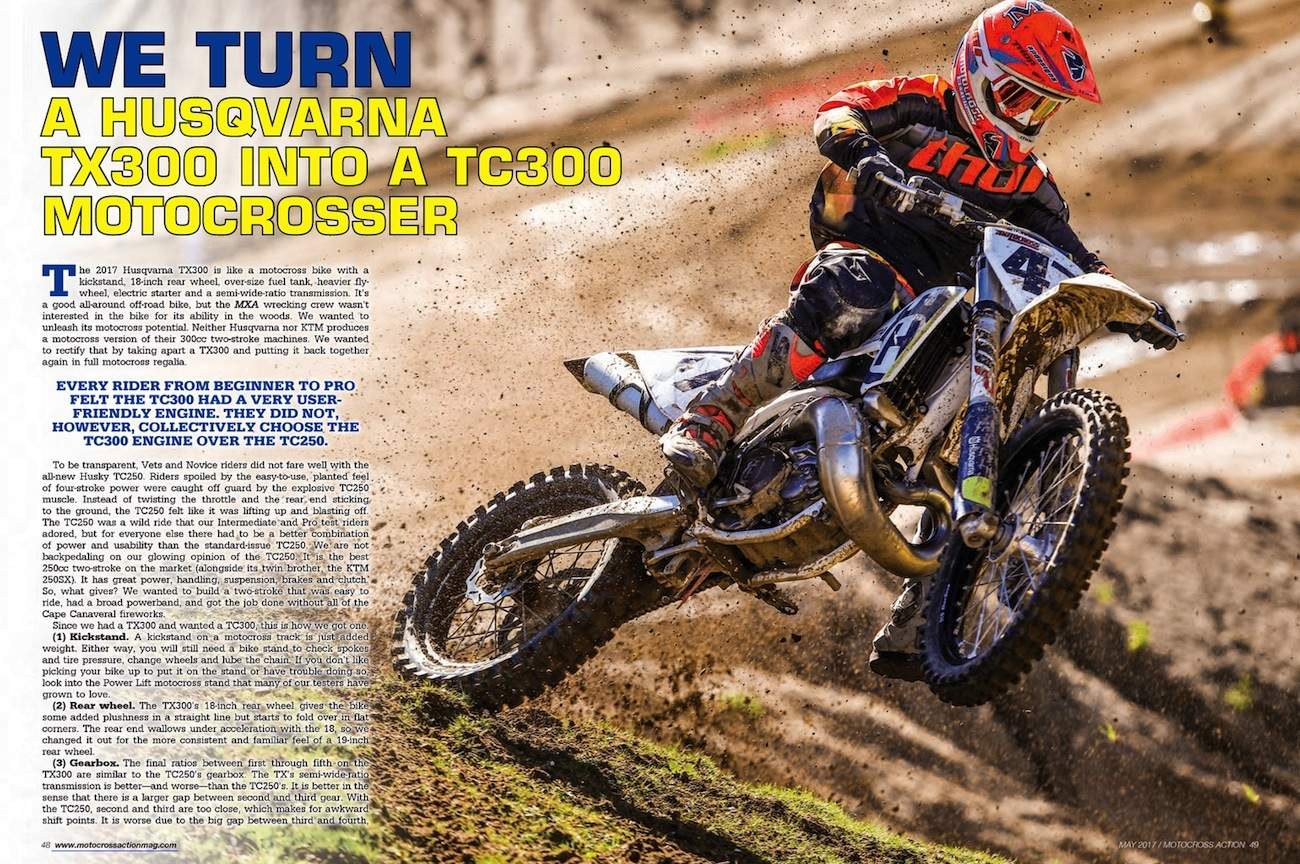 Husqvarna doesn't make a 300cc motocross bike, but they do make a 300cc offroad bike, complete with big gas tank, 18-inch rear wheel, kickstand and electric start. The MXA wrecking crew decided to get rid of the offroad stuff and built a TC300 motocross bike. Oh yeah, we kept the electric starter.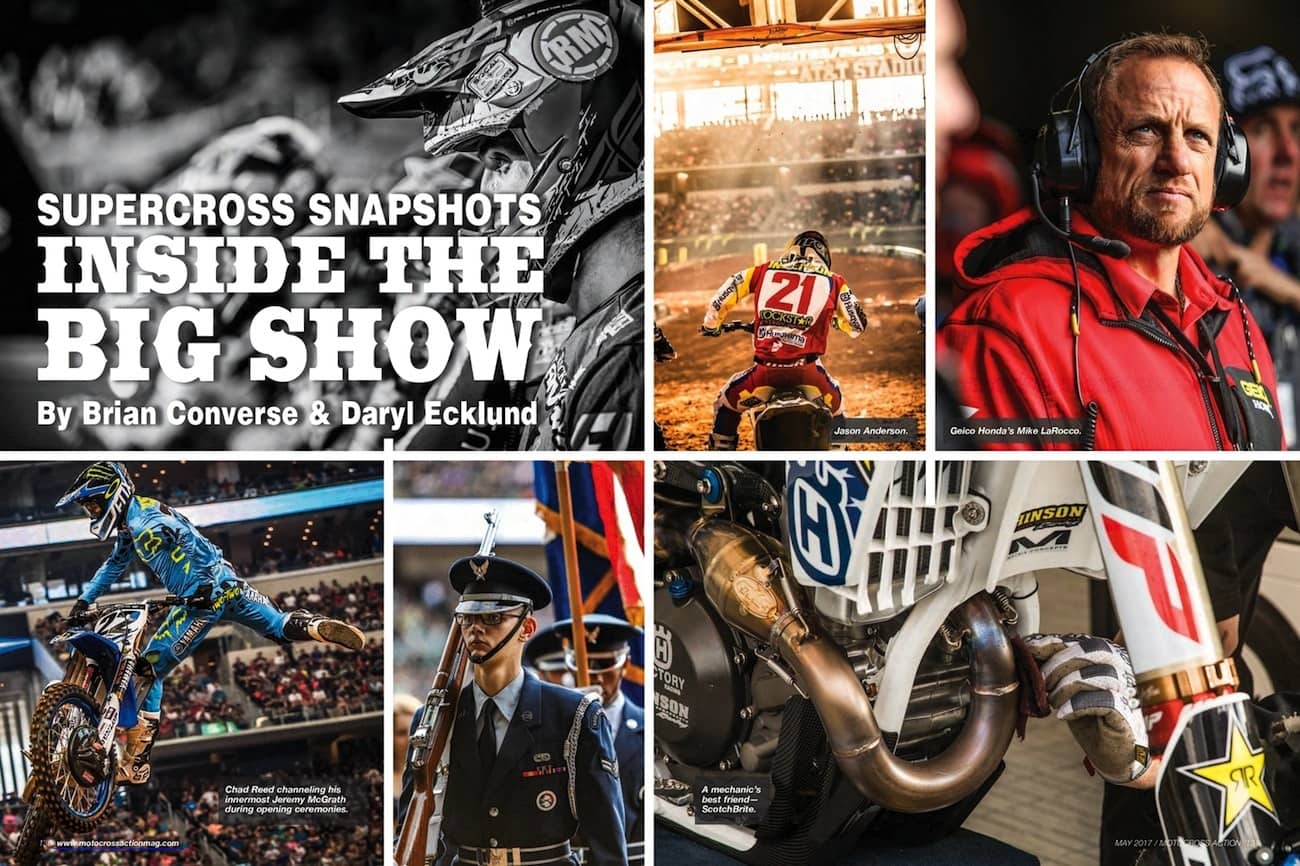 Forget about the wins and losses column — that's just for the guys writing the checks and the guys cashing them. MXA wanted to focus on what goes on inside the big show. This pictorial displays all facets of American motocross.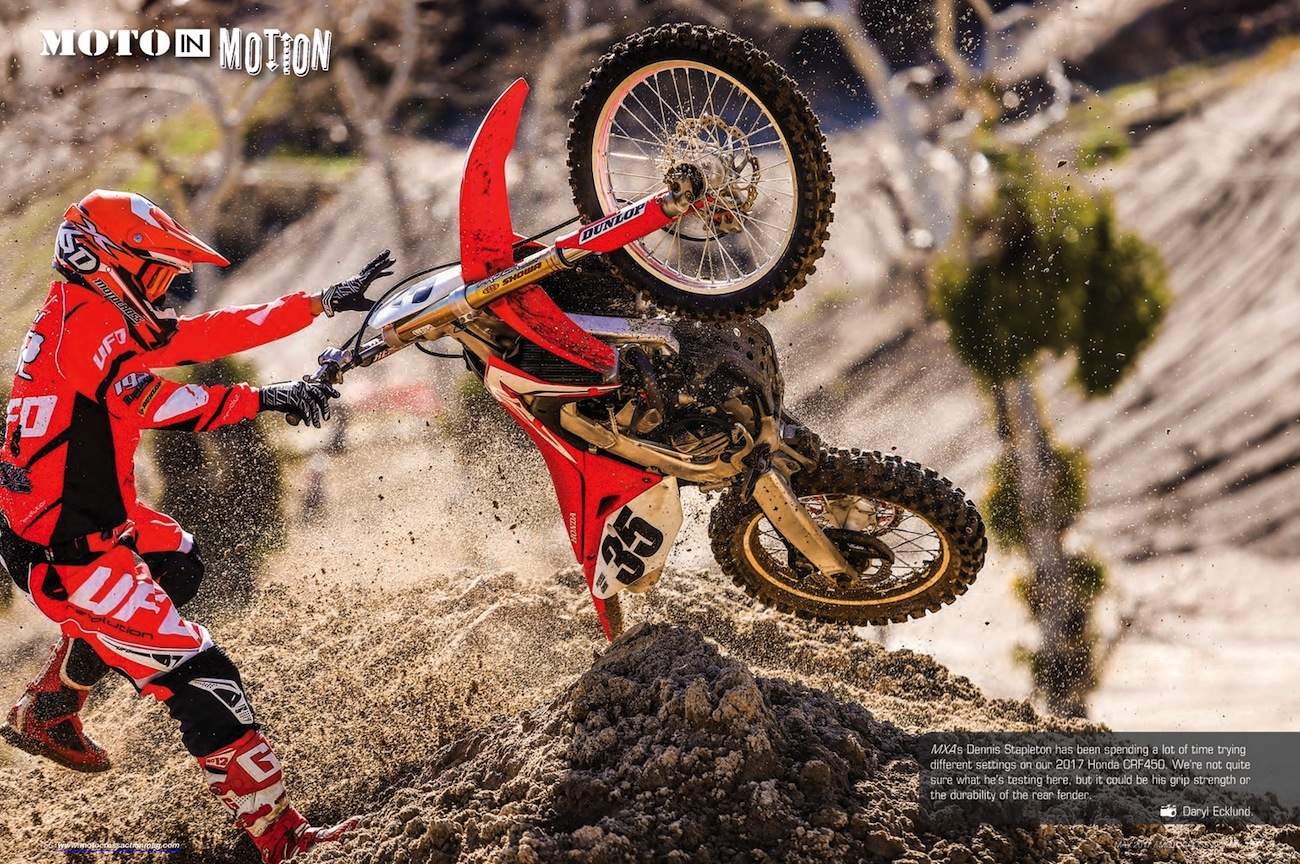 This is no way to treat a 2017 Honda CRF450. Luckily, the sand was soft and moist. No damage was done — except to Dennis Stapleton's pride.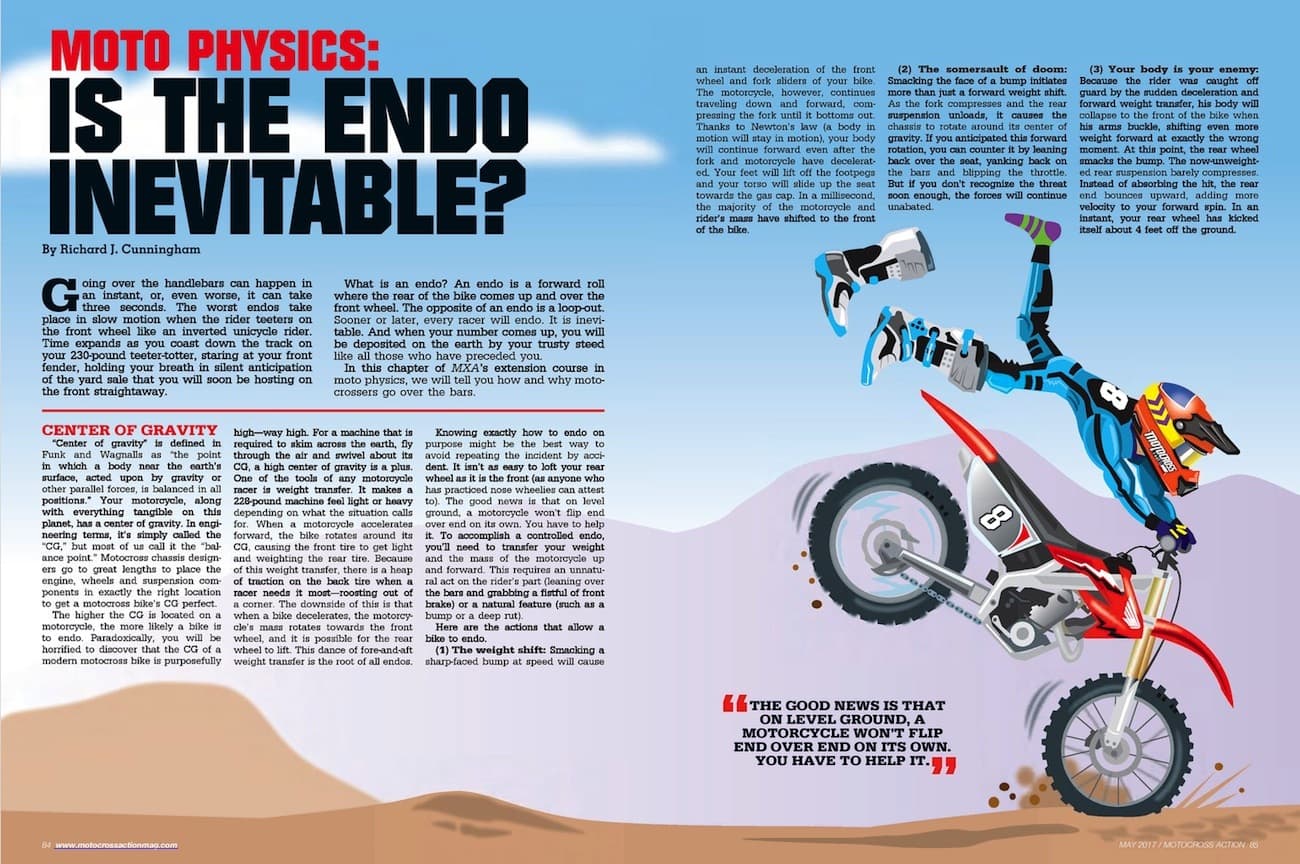 Ever wonder about the physics behind the endo? Wonder no more. We explain it in easy-to-understand language that disguises the complex physics involved in pitching you over the bars. You don't need a degree in physics to do it — just to explain it.
People are strange. They ask lots of questions that are beyond the realm of normal. Motocrossers are even starnger. And so are their questions. The MXperts answer them without judging.

"Dream Jobs" focuses on the men who work in the motorcycle industry, while "Fork Works" is all about forks—this time the 2018 WP AER air forks that will come on next year's KTMs and Huskys.

MXA test riders go through bikes like Matt Damon goes through Bourne movies. We need all the help we can get in the form of products and cool ideas.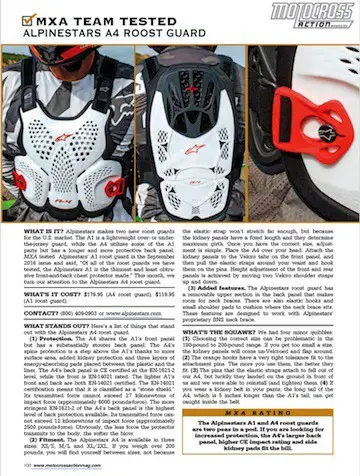 Did you know that there are three new Alpinestars chest protectors for 2017—we test the A4 in this issue. Meanwhile, Bones Bacon tells you how to find peace, harmony and balance in your moto life.
SUBSCRIBE NOW BY CLICKING ON THE MAGAZINE STYLE YOU WANT
PRINT $19.99 (12 ISSUES): Click here
DIGITAL $9.99 (12 ISSUES): Click here
MOTOCROSS ACTION & DIRT BIKE COMBO (12 ISSUES): $31.95 Click here