TWO-STROKE TUESDAY | ALUMINUM FRAME HONDA CR85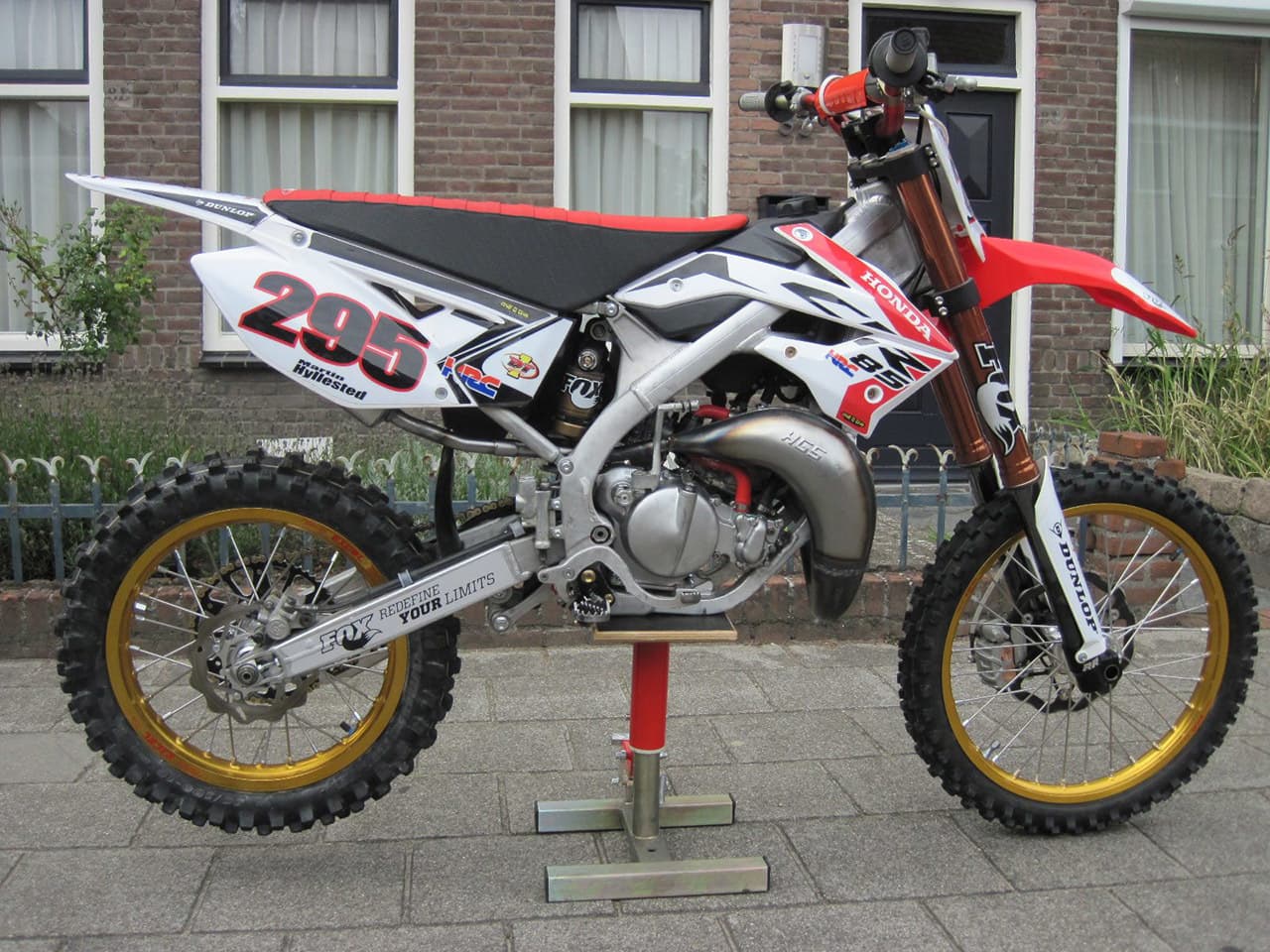 CHRISTIAN LOVENFELDT'S ALUMINUM FRAME HONDA CR85
Our Danish friend, Christian Lovenfeldt is a Mugen Honda lover; specifically he's a Honda fan. Christian enjoys riding, but his real passion is building one-off bikes that belong in a museum. This time around he built an aluminum frame Honda CR85. He used several different motorcycles to construct his mini-cycle creation. Read more below.
"The whole idea started when I saw a BBR aluminum frame Honda CRF150. I thought that it would look cool with a CR85 engine in, but it turned out that the BBR frame was impossible to find. One day I was offered a 2014 TM 85. It was the first year they made the 85cc with an aluminum frame. The engine was broken, so I took it out and started thinking of ways to shove a Honda CR85 engine inside the chassis. The build was on.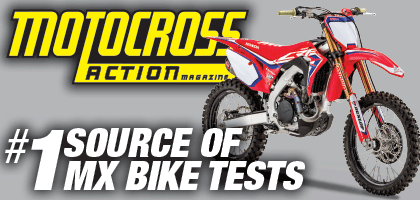 "Installing the 2007 CR85 engine in the TM frame was pretty easy. There was room enough for it. I just needed to make new brackets for the engine, ignition, coil, and a few other parts. The tricky part was making the swingarm pivot hole bigger in the engine. I also had to make some spacers to align the chain from the swingarm to the countershaft sprocket on the engine.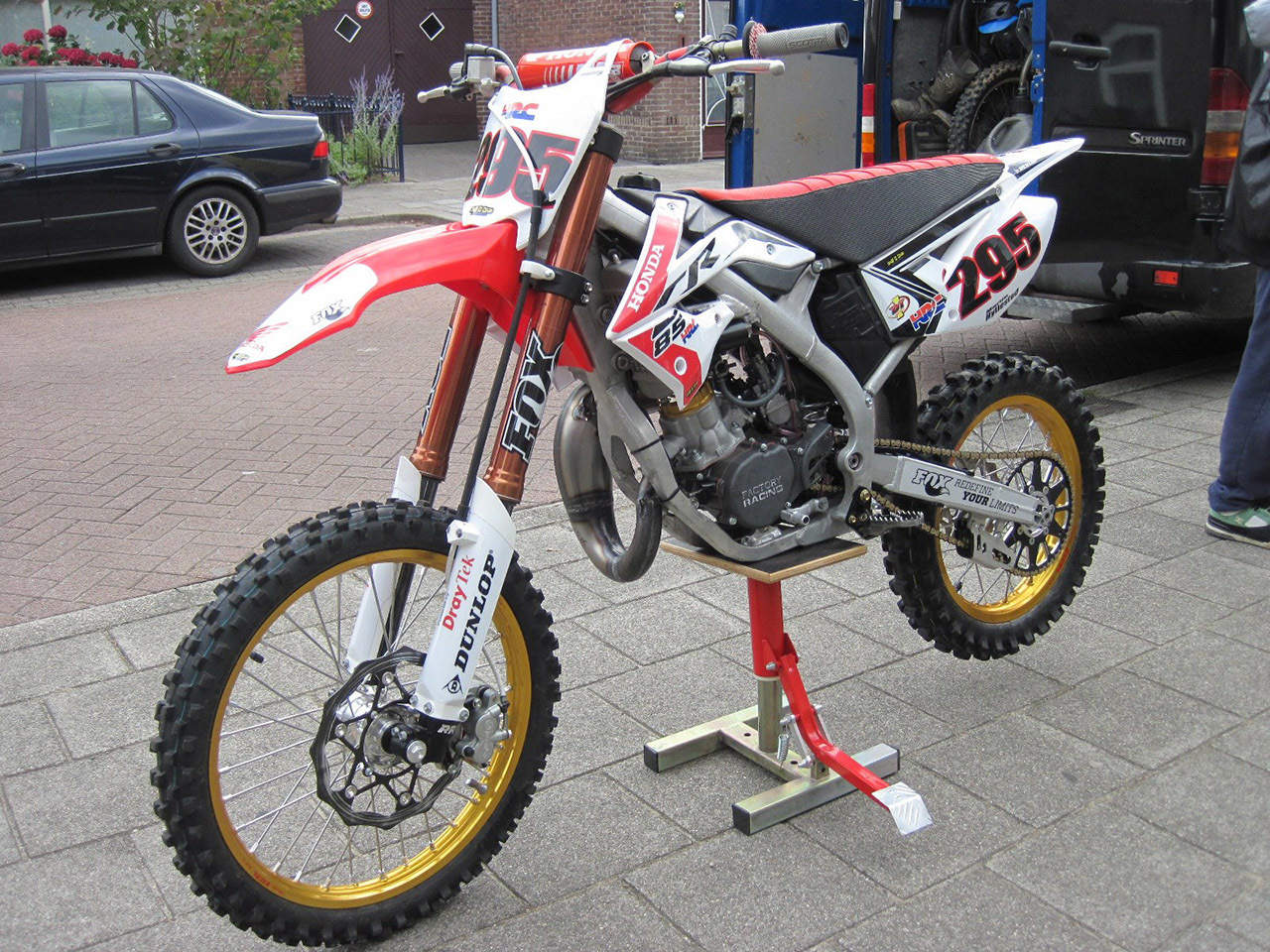 "From there I decided to pour a bunch of money into the other parts. The front fork tubes are 43mm WP that we coated. There's a full Fox Shox MX-C cartridge system. Axle clamps are from RR Racing and extend the fork 20mm; triple clamps are RR Racing; front wheel from Haan Wheels, with a 260mm disc and a caliber from a KTM 125SX. RR Racing made an axle clamp that allowed me to use the 125SX caliber. The front fender and front number plate came off a Honda CRF125F, and the triple clamps were made to fit. In the back I had the stock TM wheel replaced with new spokes and a rim by Haan Wheels. The Fox RC-2 rear shock was custom built by Randy from their department in Minnesota. Thanks, Randy!
"The engine was coated in 'factory gray' and made fast by VHS tuning in Holland. This 10-year-old engine will eat KTM 85SX bikes for breakfast. To top it all off we had a set of nice 'HRC' stickers made for it. Come to Denmark if you'd like to ride it."
Editors Note: Please keep those submissions coming. If you would like your bike to be featured in the "Two-Stroke Spotlight," please email me at [email protected]. All I ask is that you give a breakdown of your bike and a detailed description of the build. Please also send a few photos of your steed. By submitting your bike for the "Two-Stroke Spotlight," you agree to release all ownership rights to the images and copy to MXA. Please don't email me spam or try selling me Taylor Swift concert tickets or email me spam. Happy submitting your smoker.