2023 CHICAGO SMX PLAYOFF #2 PRE-RACE REPORT: POINTS, TV SCHEDULE & MORE

2023 CHICAGO SMX PLAYOFF #2 PRE-RACE REPORT: RIDER LIST, TV SCHEDULE & MORE
Supermotocross from Chicagoland Speedway in Chicago, Illinois, begins with Friday events and practice, followed by racing on Saturday. A lot is in store, from rider autograph sessions, pit bike motos, and fan fest events. Racing thjis Saturday will be worth double points in Playoff #2, and the riders are looking to capitalize. Chase Sexton still leads the 450 Class overall points in SMX, and winning last weekend on Charlotte only betters his chances. As for the 250 Class, Hunter Lawrence still leads the pack, but did not have the same luck at the Charlotte round. If Haiden Deegan or Levi Kitchen can gain some more momentum, they could have a chance going into the triple crown-type event of Playoff #3 in Los Angeles.
---
CAME OUT SWINGING
Jo Shimoda lit the candles at the inaugural Playoff round in Charlotte last weekend. Jo was able to go 4-1 in the motos and has definitely found his groove within the last few weeks. Unfortunately for Jo, injuries kept him from racing all of the Supercross East rounds at the beginning of the year, hurting his overall points.
---
CAN'T TAKE AWAY 22-0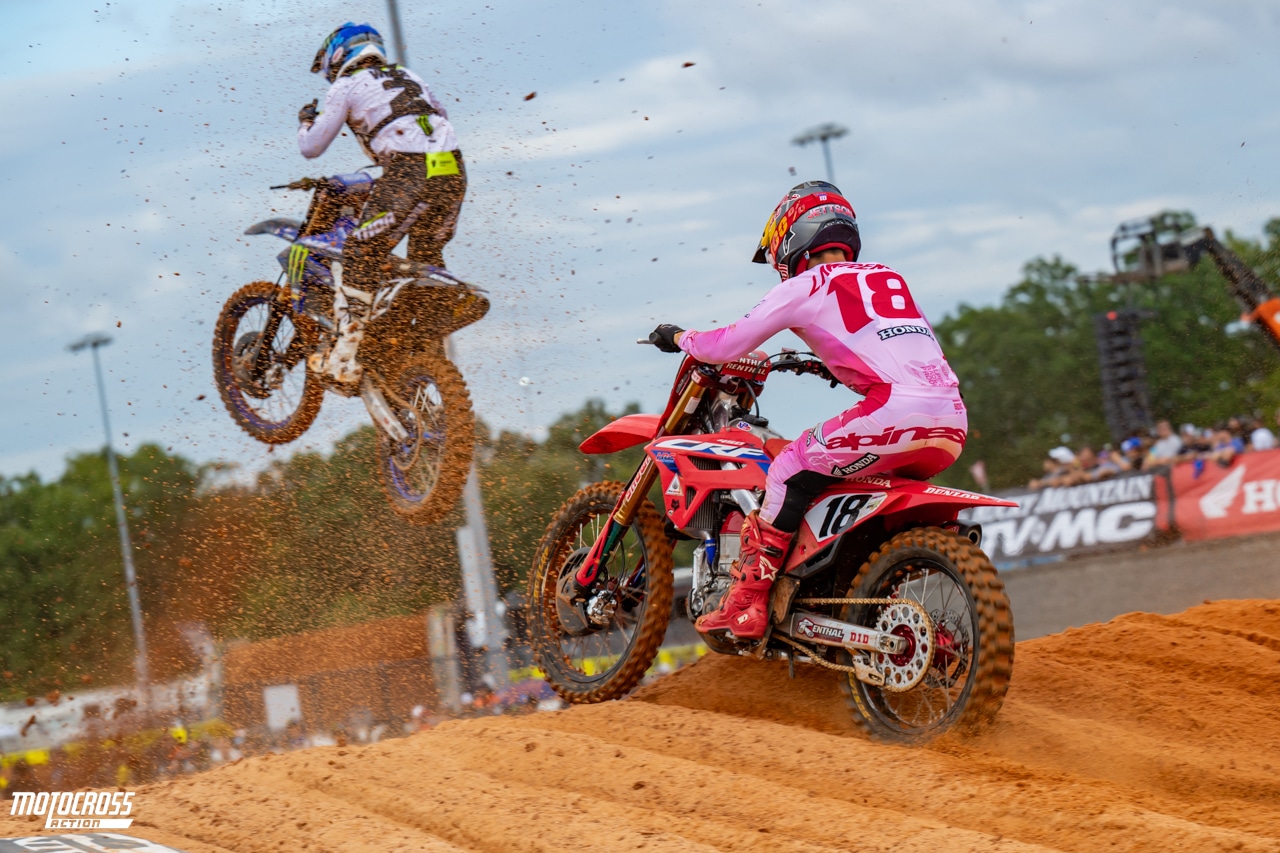 Though Jett seemed to struggle in the first moto at Charlotte and then was beaten by Chase Sexton in moto two, a lot of talk has been that Jett Lawrence's streak has ended. Though he did not continue his winning waysand the National Motocross Cham[pionships are over—what goes on from here is new turf.  With missing all of the points available for Supercross due to being in the 250 Class, Jett has a lot to look forward to going into next year. 
---
GETTING COMFORTABLE
Cooper Webb was seen on a new color last weekend (actually an old color). Switching over to the Star Racing Yamaha team after parting ways with KTM mid-way through the motocross series, Cooper made his first appearance on the new machine. Though he was not battling for a win, it is difficult to switch major manufacturers through the season, and there is an adjustment period. Cooper is most likely taking these races to test the matching going into the 2024 Supercross Series.
---
TV SCHEDULE: 2023 CHICAGO SMX #2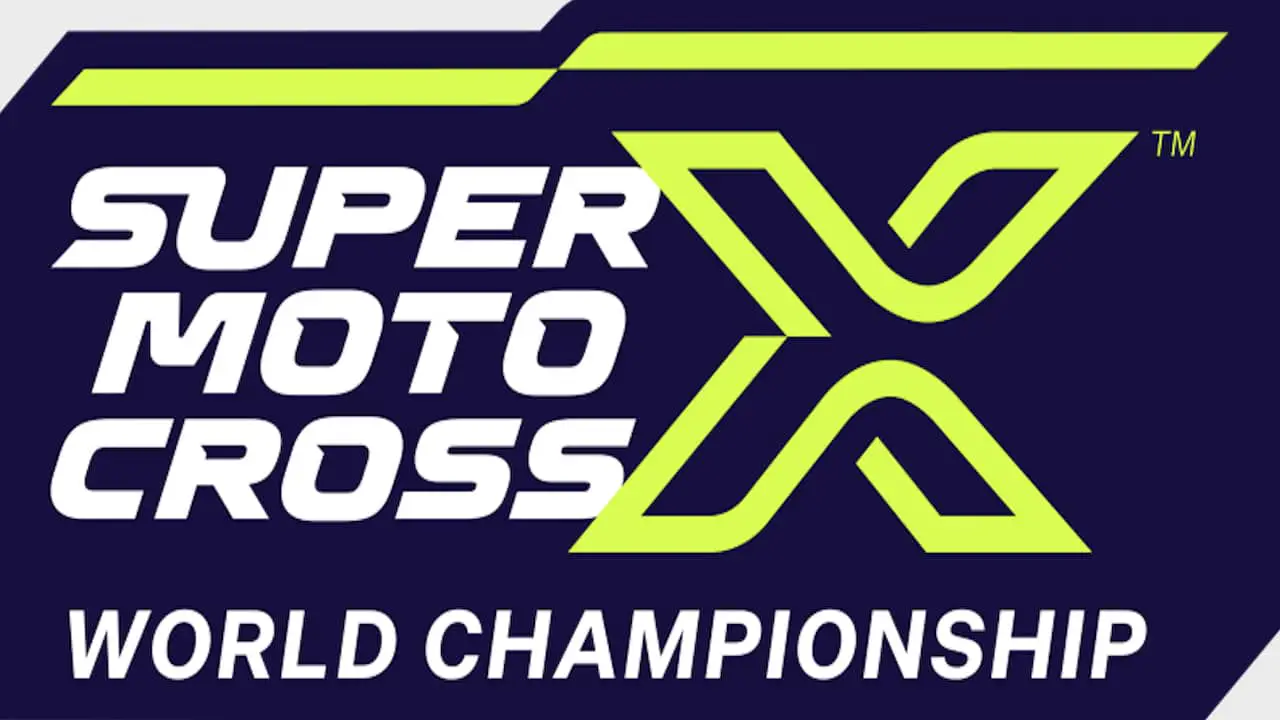 DAY PROGRAM
1:20 pm – 1:30 pm 250 Unseeded Qualifying
1:35 pm – 1:45 pm 250 Seeded Qualifying
1:50 pm – 2:00 pm 450 Seeded Qualifying
2:05 pm – 2:15 pm 450 Unseeded Qualifying
2:20 pm – 2:30 pm Supermini World All-Stars Qualifying 
2:55 pm – 3:05 pm 250 Unseeded Qualifying
3:10 pm – 3:20 pm 250 Seeded Qualifying
3:25 pm – 3:35 pm 450 Seeded Qualifying
3:40 pm – 3:50 pm 450 Unseeded Qualifying
3:55 pm – 4:05 pm Supermini World All-Stars Qualifying 
4:30 pm – 4:37 pm 250 Last Chance Qualifier (5 Minutes/Plus 1 Lap)
4:41 pm – 4:48 pm 450 Last Chance Qulaifier (5 Minutes/Plus 1 Lap) 
NIGHT SHOW
6:30 pm – 7:04 pm Opening Ceremonies 
7:10 pm – 7:32 pm 250 Moto 1 – 20 Minutes/Plus 1 lap – 22 riders (Olympic Scoring)
7:48 pm – 8:10 pm 450 Moto 1 – 20 Minutes/Plus 1 lap – 22 riders (Olympic Scoring) 
8:23 pm – 8:33 pm Supermini World All-Stars Main Event – 8 Minutes/Plus 1 lap – 22 Riders 
8:43 pm – 9:05 pm 250 Moto 2 – 20 Minutes/Plus 1 lap – 22 riders (Olympic Scoring)
9:27 pm – 9:49 pm 450 Moto 2 – 20 Minutes/Plus 1 lap – 22 Riders (Olympic Scoring)
---