6D HELMETS INTRODUCES NEW SPRING COLLECTION
FXR Chaparral Honda rider, Coty Schock, skimming through the Atlanta Supercross whoops in his new ATR-2 Havoc 6D Helmet.
6D HELMETS INTRODUCES NEW SPRING COLLECTION
April 14th, 2021 (BREA, CA.) – All new for spring, 6D Helmets has unveiled 4 new graphic designs and 14 exciting new color options for its off-road line.  New designs are available for the revolutionary ATR-2 off-road motorcycle helmet, the game changing ATR-1 Helmet and the class leading ATR-2Y Youth Helmet. Designed for safety conscious athletes all around the globe, all helmets in 6D's line-up feature the company's signature Omni-Directional Suspension system (ODS).
6D Helmets revolutionized helmet design with the 2013 introduction of their game-changing  ATR-1 off-road motorcycle helmet, whose ODS technology set new standards in brain protection by providing improved linear and angular acceleration mitigation over broader ranges of energy demands than traditional helmet designs.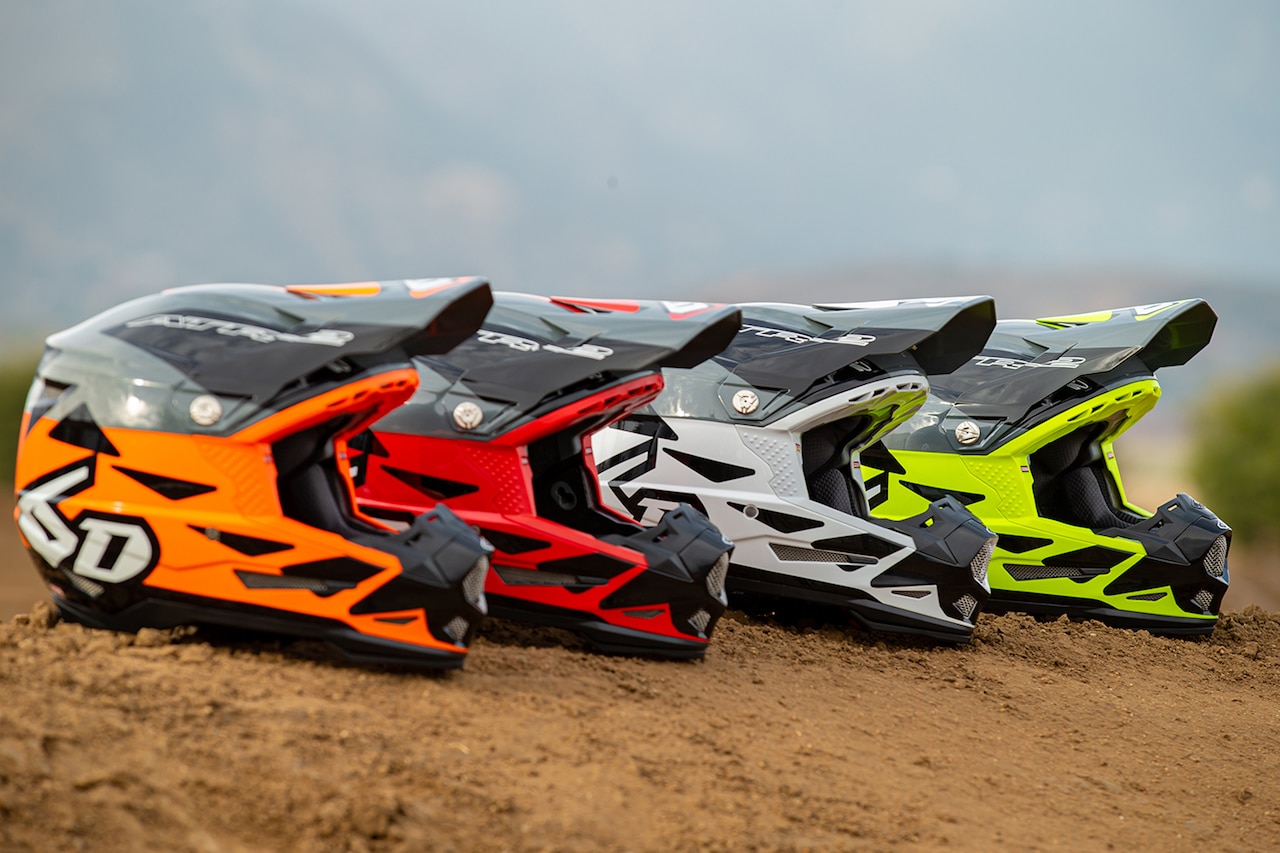 The new 6D Helmets ATR-2 Merge design and colors. 
Coty Schock showing off the Quadrant style ATR-2 6D Helmet. 
The new 6D Helmets Havoc design.
"We're excited to introduce these new graphic designs and colors as we head into the 2021 riding season," said Bob Weber, 6D's CEO and cofounder. "These exciting designs will provide riders more choices when selecting the perfect helmet to match their apparel and style."
The spring 2021 collection can be viewed at your local 6D helmets dealer or at 6DHelmets.com
THE FULL 6D HELMETS SPRING COLLECTION: ALL 14 HELMETS
Here's all the new colors and designs of the spring release 6D Helmets.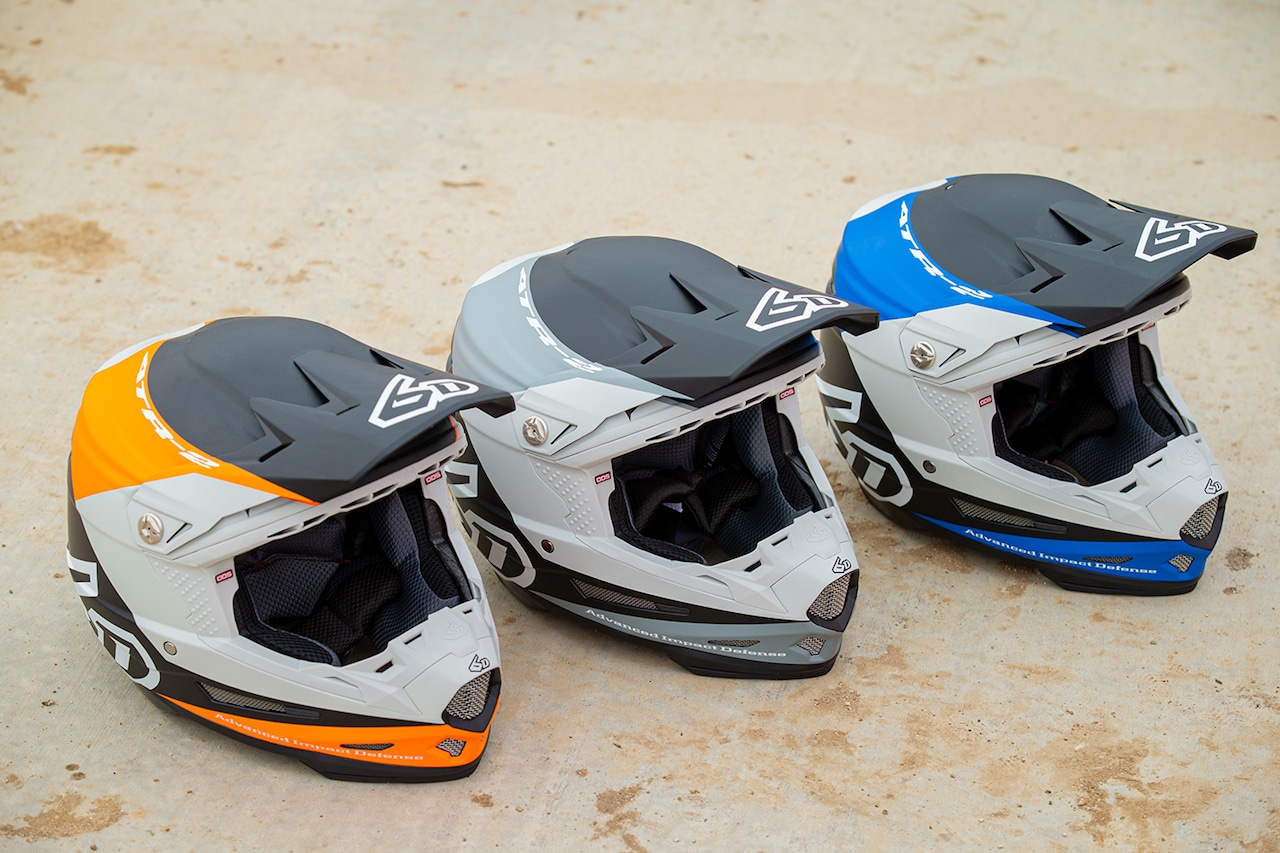 The 6D Helmets Quadrant collection. 
ABOUT 6D HELMETS: 6D Helmets LLC is dedicated to the relentless pursuit of brain protection. 6D's patented Omni-Directional Suspension™ (ODS) technology provides protection capabilities unmatched by any other helmet design. 6D Helmets, established in 2011, is the safety technology leader in both motorcycle and bicycle helmet design. ODS™ is exclusively available in 6D Helmets. www.6Dhelmets.com
FXR Racing Chaparral Honda's Carson Mumford showing off the new 6D Helmets ATR-2 Merge helmet.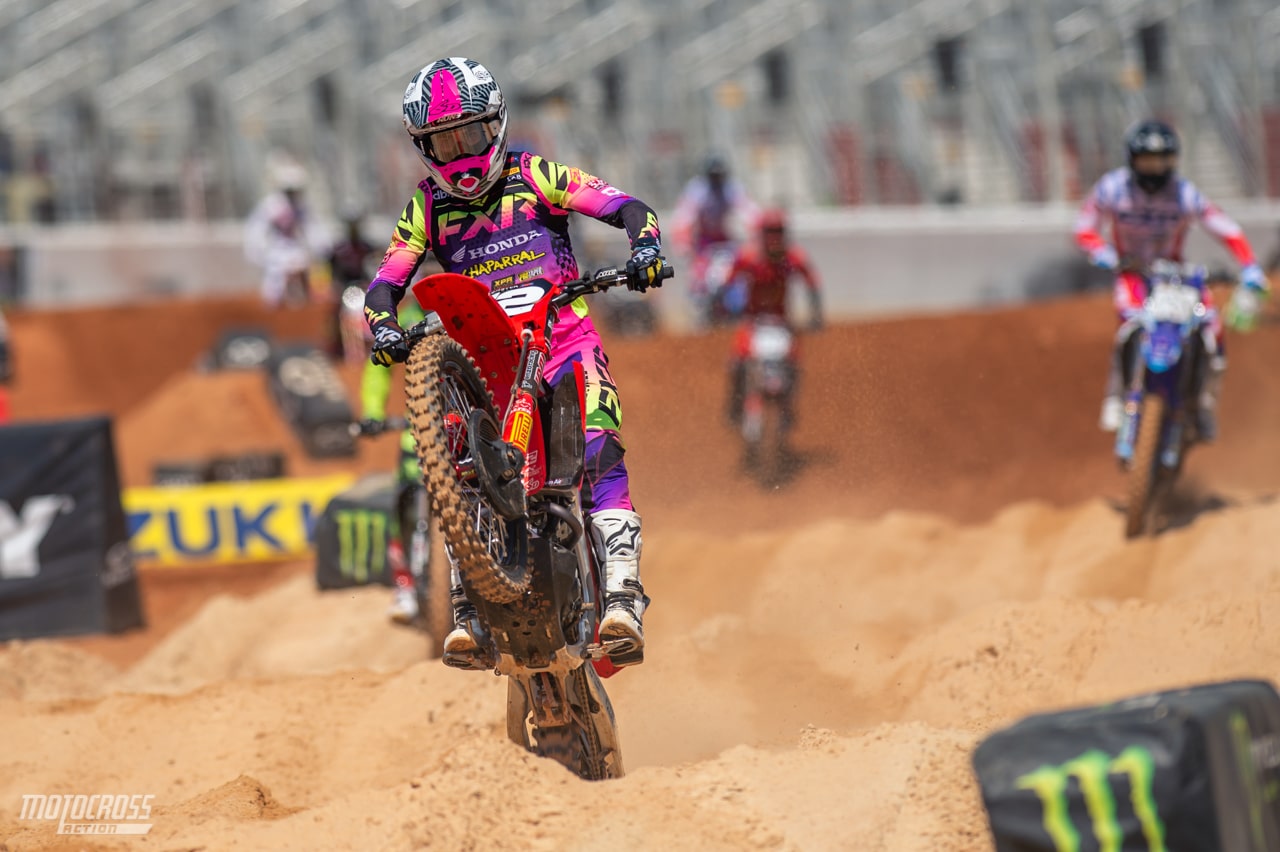 Coty Schock through the sand section at Atlanta.