ASK THE MXPERTS: BUYING AND SELLING MOTOCROSS ACTION HISTORY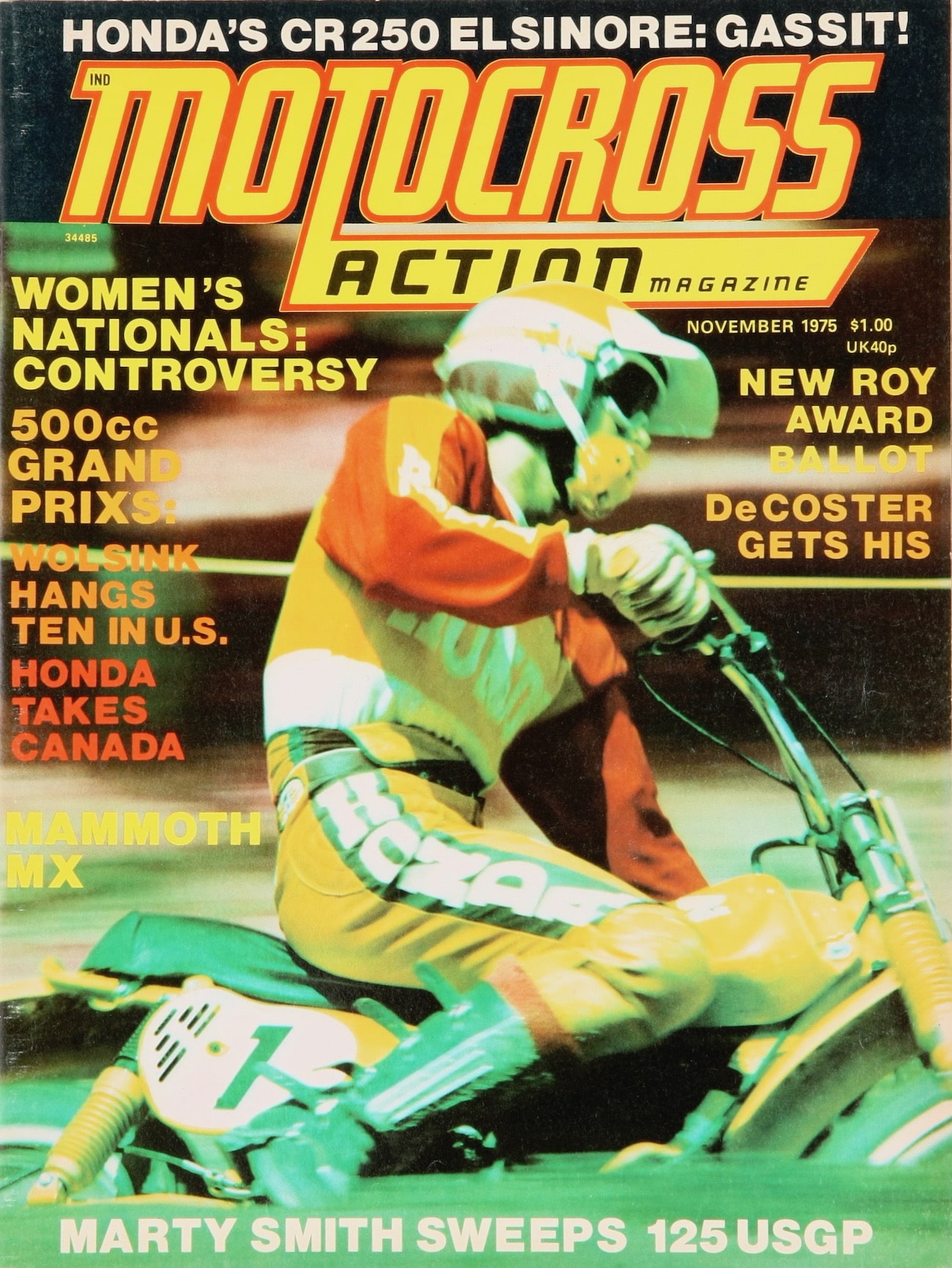 This weird infrared November 1974 Marty Smith cover is a collector's item.
Dear MXA,
I have over 125 Motocross Action, Dirt Bike and Popular Cycling magazines from December 1971 through 1975. I have the first 12 issues of MXA but can't find a value online. What are they worth?
The December 1973 cover is the sixth-ever issue of MXA and could rake in big dough to the right collector.
This is the most collectible issue of MXA. It is volume 1, issue 1.
It depends on the condition of the magazine. The original first edition (July 1973) is the Holy Grail of MXA issues. If you had one in perfect condition it could bring as much as $400; other Motocross Action magazines from the 1970s range around the $125 mark, but if the cover is something unique the price can go up. Complete sets by year up the value of the individual magazines—especially from 1973 to 1978. Most 1980s magazines are in the $40 range, with the 1990s around $30 and with newer issues you'd be lucky to get $10 apiece (depending on who or what is on the cover).