BARE BONES: AIR FORKS OR SPRING FORKS? MAKE UP YOUR MIND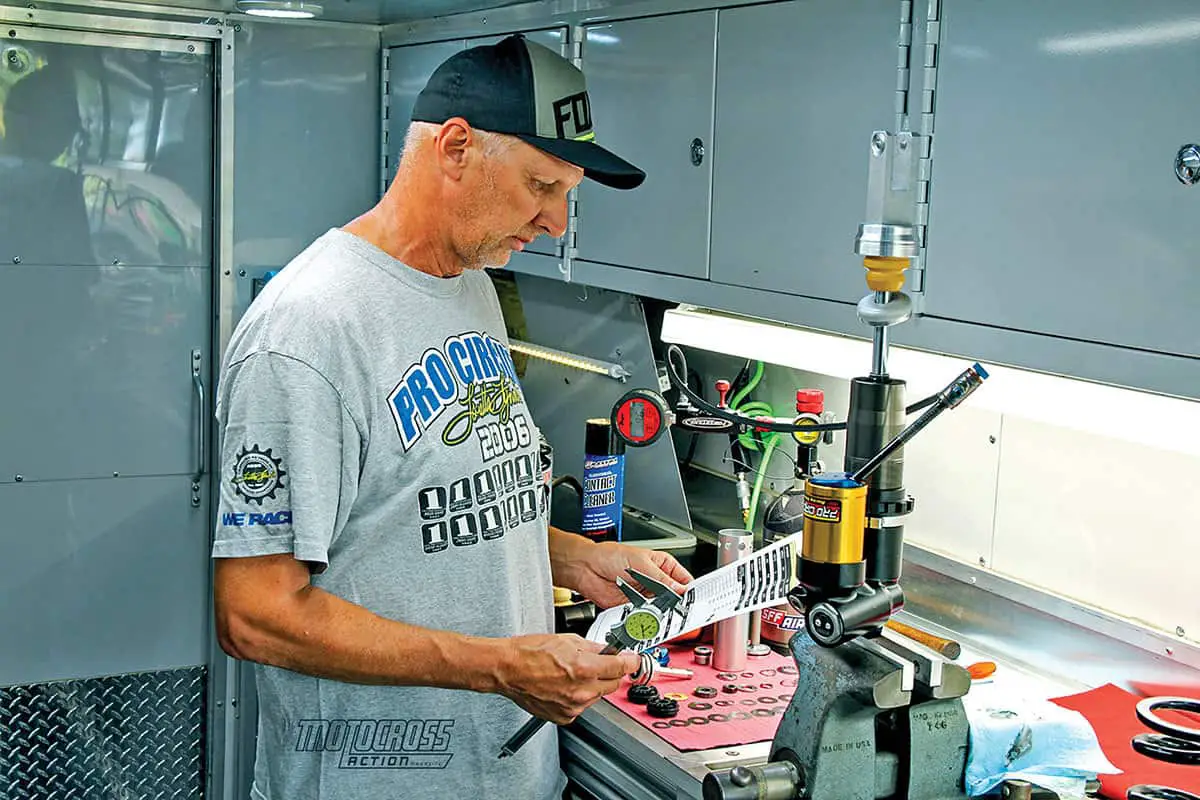 Over the years air forks have come, gone, come again and now they seem to be fading into the sunset once again. Air suspension is a good concept, but it is too complex for average riders. They hate the three air valves, the fact that pressure changes as fast as the sun rises, and the need to understand the relationship between the main chamber, outer chamber and balance chamber. Consumers want the simplicity of coil springs.
Back in the day—1975 to 1977 to be exact—air forks were an idea that made sense. The concept was simple—air is more progressive than springs, and it weighs less. Air suspension was very marketable because it was cheaper to manufacture, simpler to put into kit form and could be adjusted for different rider weights. The fly in the 1976 air-fork ointment was that air pressure ramped up quickly at the end of the compression stroke and topped out on the rebound stroke. Worst of all, air forks didn't stay consistent, and they had to be checked all the time. But, air forks had a lot of buzz, which meant that they became the hot component to have on the showroom floor. Air forks helped sell bikes.
I admit that I fell for the idea that you had to have air forks back in the first generation; they were marketed so well that I got a kit for my own bike. Air forks were not the only part of the air movement. Air shocks dominated the sport in 1977, thanks to the Fox AirShox, and I would say that at one point in time almost 50 percent of all serious racers had Fox air shocks on their bikes.
TAC air: The Showa Triple Air Chamber forks offer thousands of possibilities, most of them wrong.
BY 1979 AIR SUSPENSION WAS GONE; COIL SPRINGS MADE A COMEBACK AND TOOK OVER THE MARKET AGAIN. NO ONE THOUGHT ABOUT AIR AGAIN UNTIL SHOWA CAME OUT WITH ITS BRAND-NEW REVOLUTIONARY TAC AIR FORK.
By 1979 air suspension was gone; coil springs made a comeback and took over the market again. No one thought about air again until Showa came out with its brand-new revolutionary TAC air fork. The Pro Circuit team put Broc Tickle on SFF-TAC air forks first, and he made them look very good. Broc was comfortable on the track, so much so that once again air forks became the subject of a feeding frenzy. Air had come a long way since 1976, and the development took off. Double chambers, double chambers with better seals, triple chambers, triple chambers with bigger internals and so on. Kayaba jumped on the bandwagon with its PSF fork, which started a competition that further accelerated the development. In the midst of all of this, WP unveiled an air shock that threw fuel on the air-suspension revitalization. It got to the point where most manufacturers were banking on air forks—although Yamaha refused to budge from its old-school Kayaba SSS spring forks and KTM took a wait-and-see approach. The manufacturers liked that air forks were cheaper to build, 3 pounds lighter, easier to assemble and, for those who understood the intricacies, better performing. It seemed like a dream come true. Most of the factory riders were racing with TAC or PSF, and air had once again found its place in motocross history.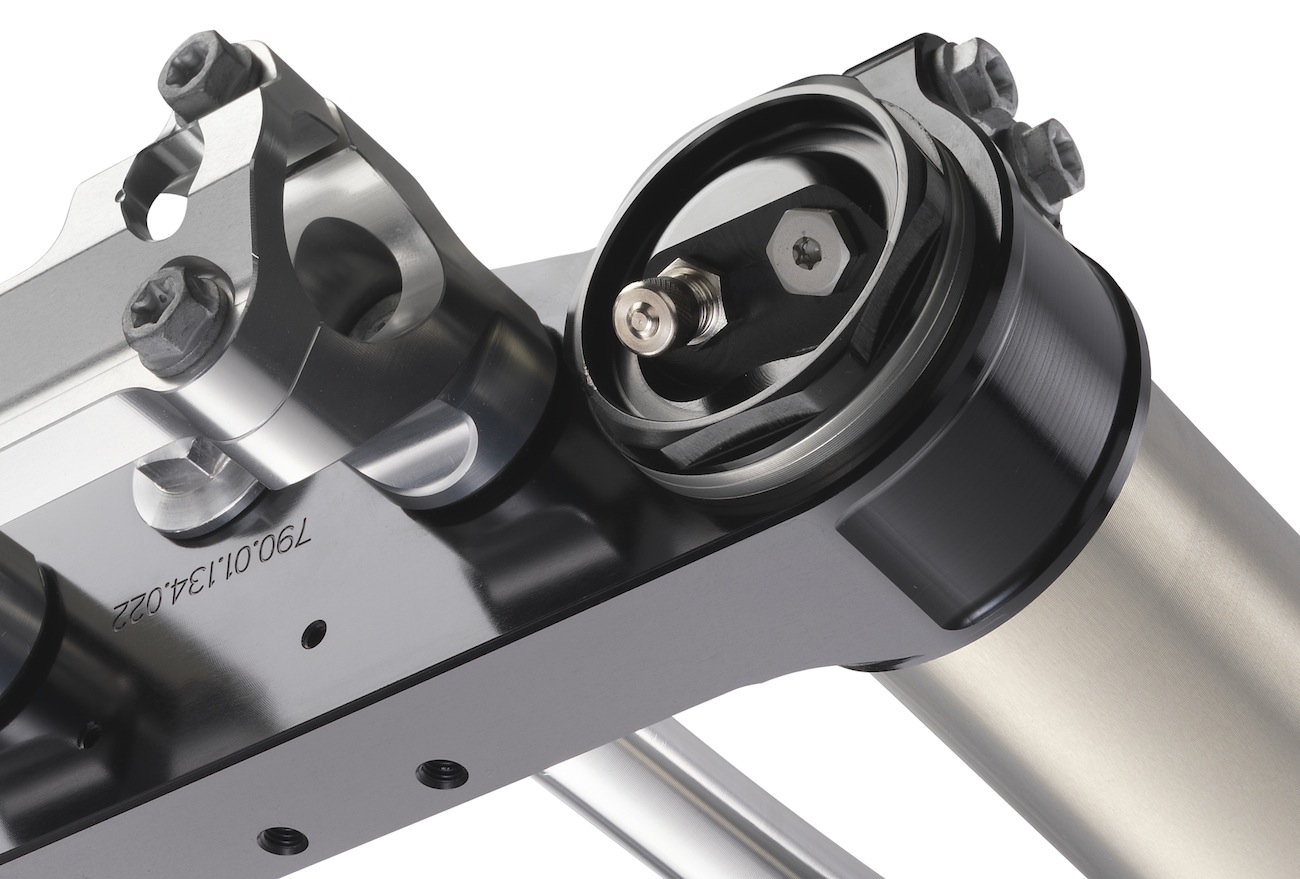 WP AER: KTM's air forks were a success because they watch Showa and Kayaba flounder nd id the opposite.
THE CONSUMERS' MUTINY AGAINST AIR FORKS WAS BASED ON THE SIMPLICITY, EASE OF USE AND STRAIGHTFORWARDNESS OF COIL-SPRING FORKS. BY NEXT YEAR ONLY KTM/HUSKY WILL STILL HAVE AIR FORKS ON ITS PRODUCTION BIKES.
Air was back and looked like it was here to stay, but, behind the scenes, not at the factory teams or on the production lines, but in the trenches at the local level, there was a revolt brewing. Consumers didn't like air forks, didn't understand their complexity and didn't want the hassle of multiple air chambers. What was the problem? Air is still air—and not even Albert Einstein could change its properties. The luster of air forks had worn off. The cool factor of factory riders using air forks wore off. The reality was that air forks were inconsistent and had to be checked all the time, and there was a ramp-up effect that required lots of setup care. The consumers' mutiny against air forks was based on the simplicity, ease of use and straightforwardness of coil-spring forks. By next year only KTM.Husky will still have air forks on its production bikes. KTM took the simplicity route with its AER forks and made them user-friendly. They benefited from seeing the mistakes that Showa and Kayaba made.
Air has its advantages, though. Don't forget; it came back from the dead once before. Who knows, in 10 years, someone might reinvent the air fork for a third time.
Jim "Bones" Bacon has tuned the suspension of the biggest names in motocross, including Jeremy McGrath, Ricky Carmichael, Ryan Villopoto and Adam Cianciarulo. If you have a suspension question, send it to [email protected].