CLASSIC MOTOCROSS IRON: 1971 DUCATI 450 R/T DESMO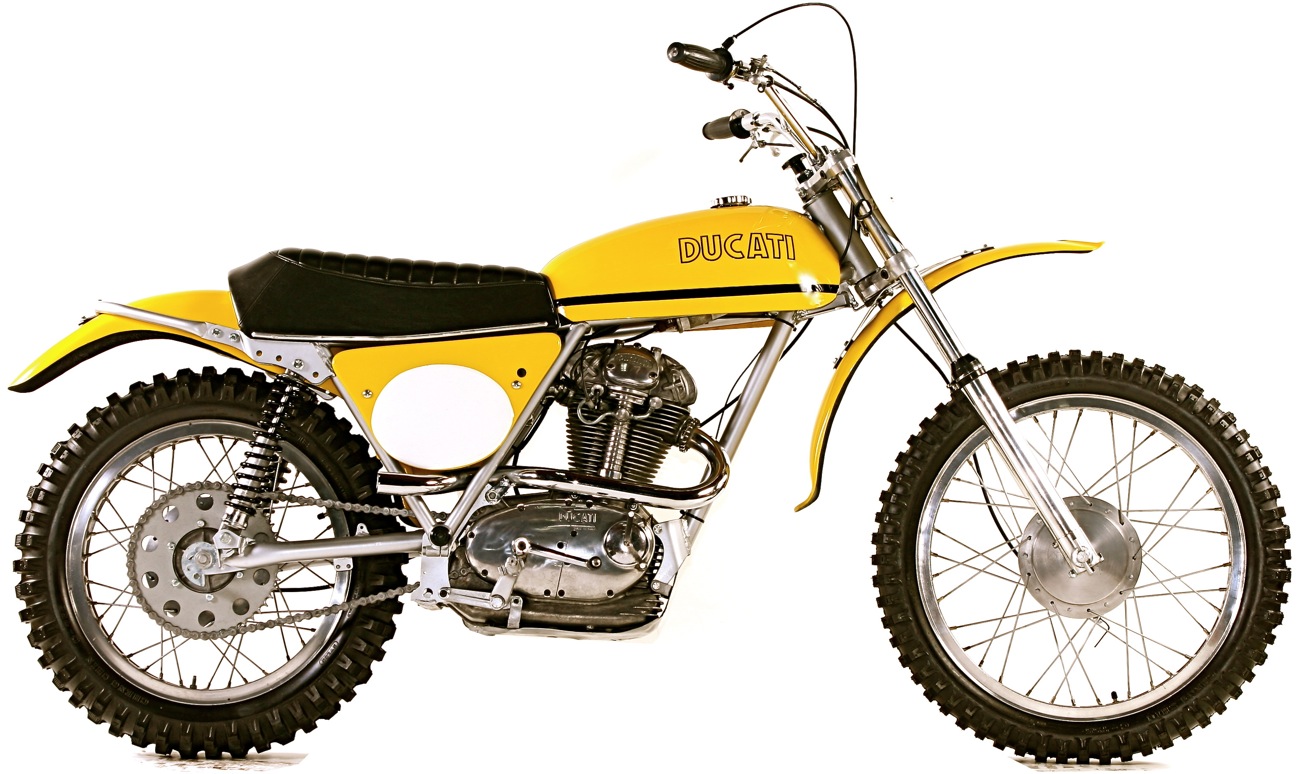 By Tom White
Taglioni's sole Desmodromic system prevented valve float. Valve float can cause both a collision between the piston and valve and valve seal. The Desmodromic system uses dual rocker arms on each valve (one for opening and one for closing the valve). The Ducati 450 R/T was the only motocross bike ever fitted with Desmodromic valves.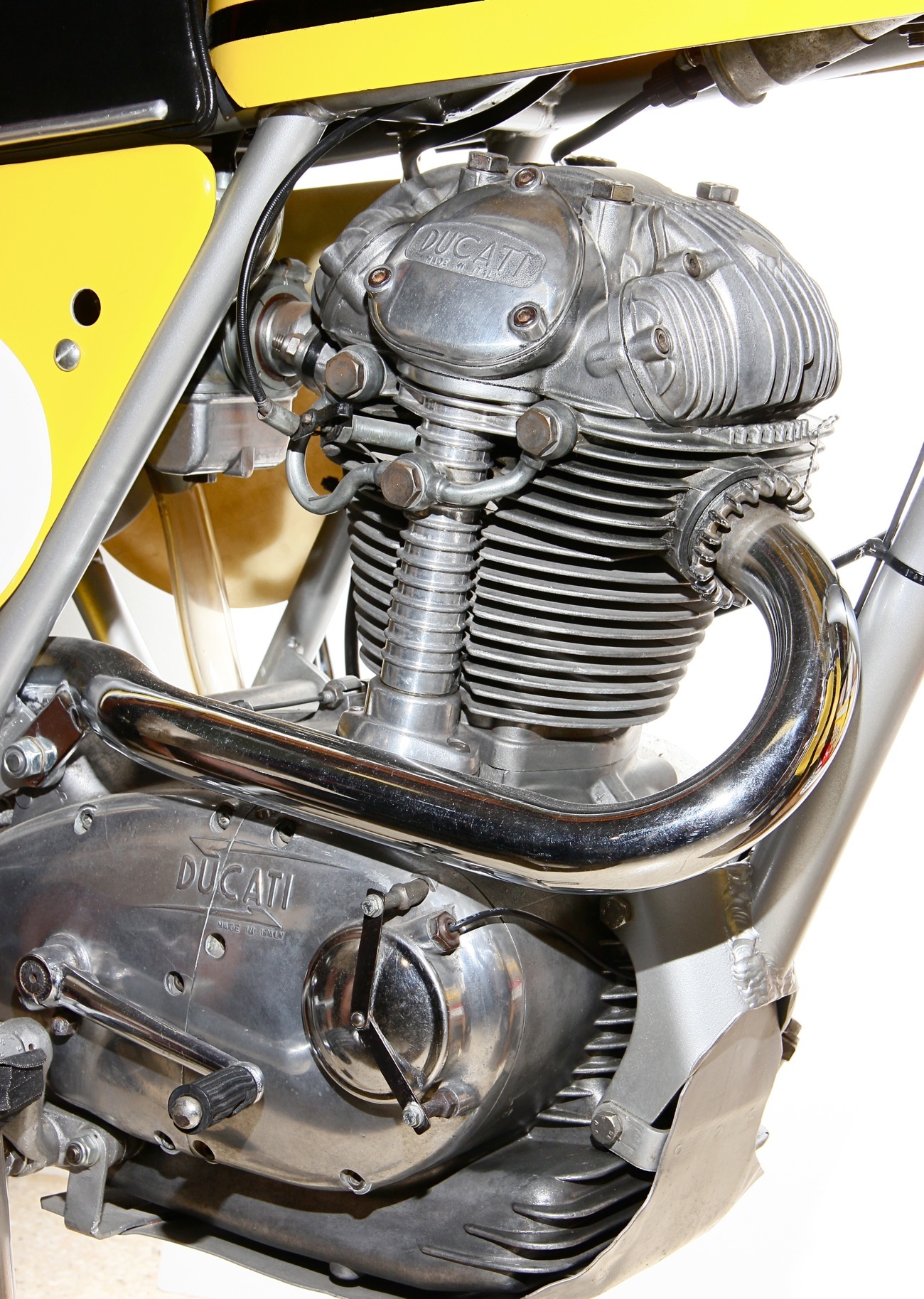 In 1969, desert ace Doug McClure won the Baja 500 on a 350cc Desmo Ducati. Following this success, U.S. importer Berliner Motors requested a 450cc off-road version of the 350 TSS being sold in Europe to compete against the popular BSA 441 Victor. The bright yellow 1971 450 R/T (road/trail) was built exclusively for the American market.
Though the engine was powerful, the frame was poorly designed. The engine was too far rearward for the short wheelbase chassis. The Ducati was difficult to turn. With American riders enamored with lightweight two-strokes, the Ducati 450 R/T Desmo would only be imported into America in 1971.
Just a few hundred 450 R/T's were ever sold in America. Though 250cc and 350cc street versions were quite popular in Europe, the 450 R/T was strictly a one-year U.S.-only model.That would normally make them collector's items, but that said, collectors don't seem to be be interested in them (and vintage motorcycle racers rarely compete on them because of their poor handling). A nicely restored example sells for around $6000.
For collectors, the fiberglass front and rear fenders are very unique and easily damaged. Same with the front (convex) number plate, fuel tank and side panels. If you're looking for a collector bike, you'll want these items to be in decent or repairable condition. Most of the engine parts are still available from Ducati dealers, including parts for the complex Desmodromic valve train. Unfortunately, original equipment chassis parts for this unique machine are very hard to find.
For more info on classic bikes go to www.earlyyearsofmx.com