FASTHOUSE PRESENTS MXA'S MID-WEEK REPORT BY DARYL ECKLUND

Fasthouse represents a lifestyle that is energized and full of passion for motorcycles and motorcycle racing. The Fasthouse mission is to represent that passion to its fullest; as designers of apparel, racewear and hardware, as promoters and creators of events and parties, and always, as the purveyors of good times. Find out more at www.thefasthouse.com.
FACEBOOK

PHOTO OF THE WEEK

KX500 motor stuffed into a YZF250 frame. This bike is trick. Check out the duel front rotors.
DON'T MISS THE NEXT ROUND OF THE AMA NATIONALS

UNADILLA PHOTO OF 1986

FOX MX PRESENTS MX15 THE BROTHERHOOD OF MOTOCROSS
MINI VIEW: AMATEUR LUKE RENZLAND GETS PICKED UP BY ROCK RIVER

CycleTrader.com/Rock River Yamaha is proud to announce the addition of Luke Renzland to their team. The 19-year-old New Jersey native capped off his amateur career this past week with a solid performance at the 2014 Amateur National Championships at Loretta Lynn's Ranch. He took home the 450 A Class title with 3-1-1 finishes, and went 4-2-2 for 2nd overall in 250 A Class. A long time Yamaha supported rider, Renzland was a part of the Horton Racing/Cycle Trader Rock River Yamaha amateur program in 2014. With three rounds remaining in the 2014 Lucas Oil/AMA Pro National series, Renzland will make his professional debut in the 250 Class at Unadilla this Saturday, August 9. We are excited to have him on board with our team, and look forward to seeing him on the gate!
Welcome to the team, Luke! You had a great week at Loretta's! Tell us about your days at the Ranch this year. Did things go as planned for you? 
Luke: Yeah, the week at Loretta's went great. You know, I started off with a lot of confidence coming into the week, especially with getting to run the #1 plate in the 450 A Class. The week started off a little rough with a couple bad starts, having to crawl my way through the pack the first two motos of the week. But I figured that out fairly quickly, we made a few adjustments, and I came out with a lot better starts the next four motos. I ended up coming away with the championship in 450 A and took 2nd in 250 A.
With such a long week isolated at the track, how do you stay focused on racing and not get distracted by everything else going on? 
You know, my family has always made it clear to me that Loretta's is a big deal. It costs a lot of money to just to go and my whole family supports me down there.  There's no reason to be throwing it away by hanging out in the creek and all that stuff, blowing all your energy before the races. I just hang out under my tent, back at the camper with my family. Just staying cool and hydrated, and keeping focus on what I'm there to do.
Your Dreamland compound in Florida has been well-documented over the last couple years, and it looks unreal. What is it like having such an incredible facility to do your training at? 
Living at Dreamland is awesome. It's literally a dream come true to have my own facility and track to get all of my training done. Jason Baker from Dream Traxx did an awesome job building the place, and it's one of the best tracks for training. It gets rough, and rutted, and bumpy, but it also has the huge jumps, as everyone has seen on all of the videos, to get in some fun while you're doing long motos. It's been a great place to get prepared for Loretta's and the Nationals, with all the different types of terrain and I have Mike down there as my riding partner. We stay focused and get our work done, while having a lot of fun as well.
What are your expectations going into your professional debut at Unadilla? 

Coming into Unadilla, my main focus is to take all of the pressure off of myself and have fun, enjoy my pro debut at my home track up here. I know that I have a lot of fans coming from my hometown, and all my family is going to be there. I'm really excited to have my debut at such a personally special and legendary track. But yeah, like I said, I just want to keep the pressure off and my goal as far as results go [is] top 15 in both motos. But I'm not putting too much into that; I just want to be strong and consistent and finish both motos, and build experience for Indiana and Utah.
All photos by Martha Farmer.
JEREMY MCGRATH INTRODUCES THE ELECTRIC RAZOR SX500 MINI BIKE

#MXA
TALKS

INSTAGRAM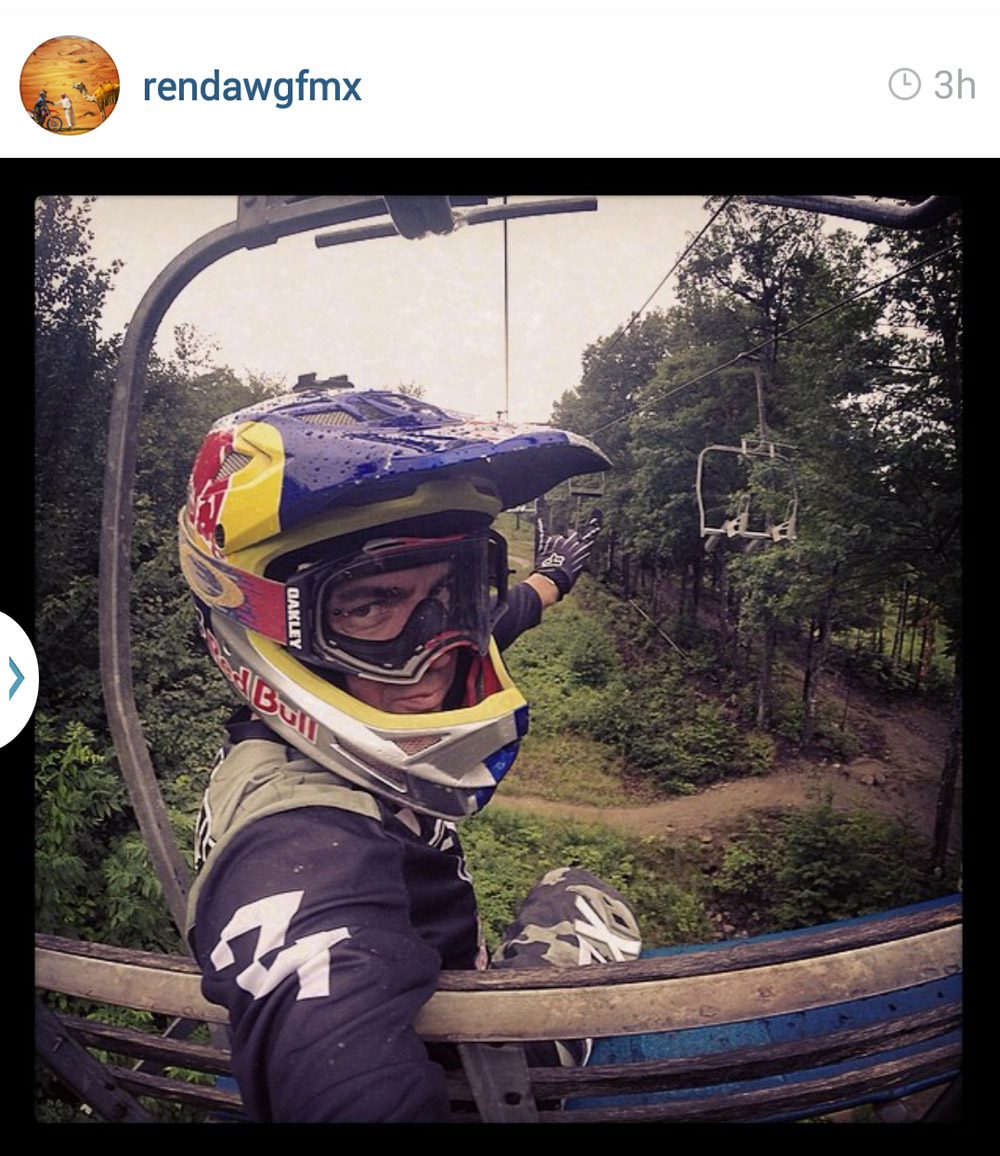 Ronnie Renner gets his downhill mountain biking on.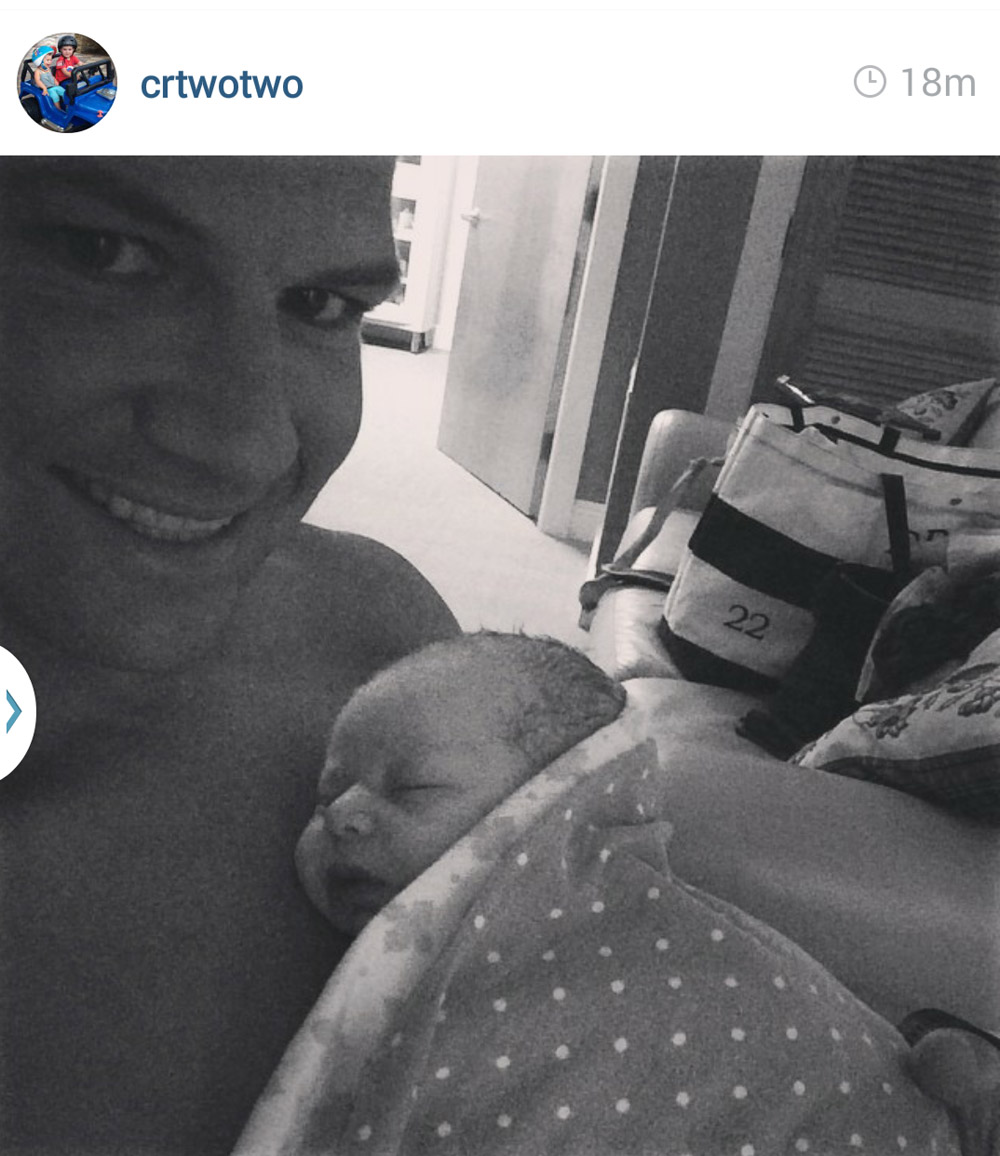 Chad Reed introduces the next Reed to the world. Welcome Pace Madden Reed.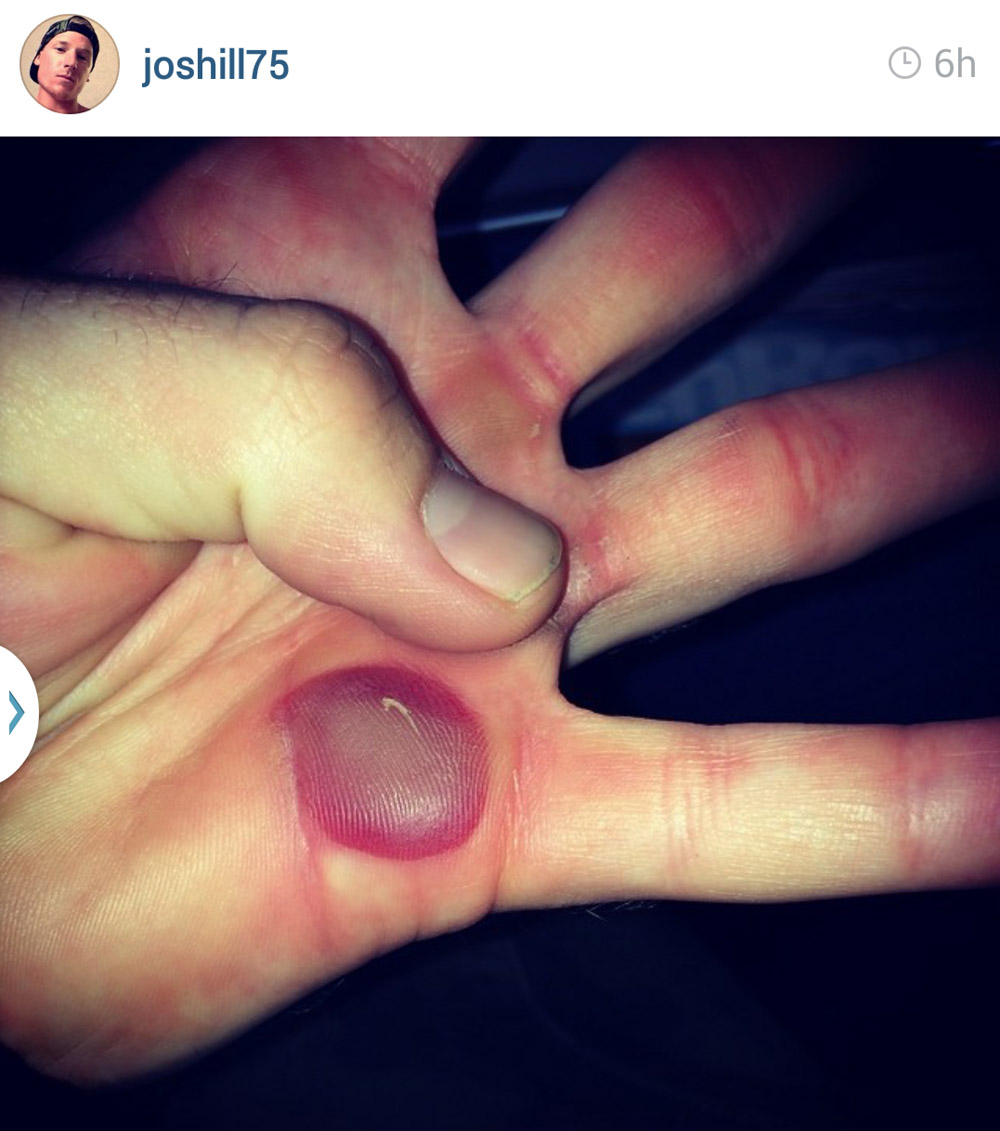 Josh Hill has had a successful season so far up in Canada. The tracks must be rough by the looks of that blister.

FMF's Route 66 collection it hot! #KC66 #kurtcasellifoundation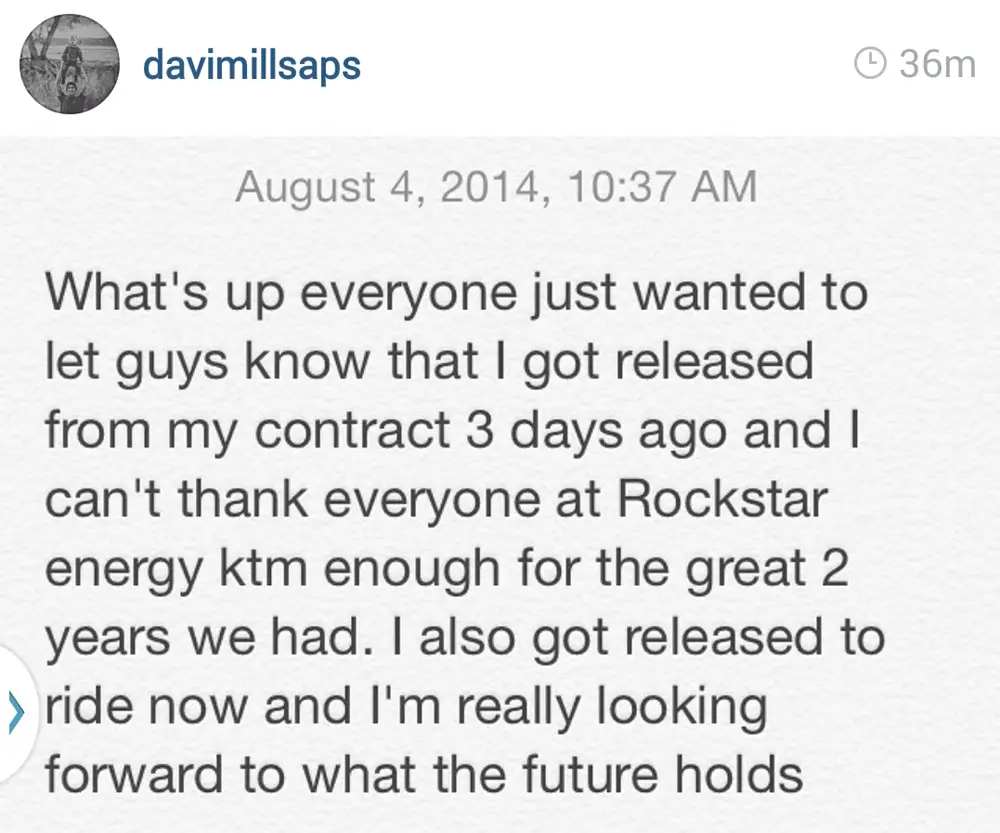 Millsaps has moved to Factory Kawasaki for 2015.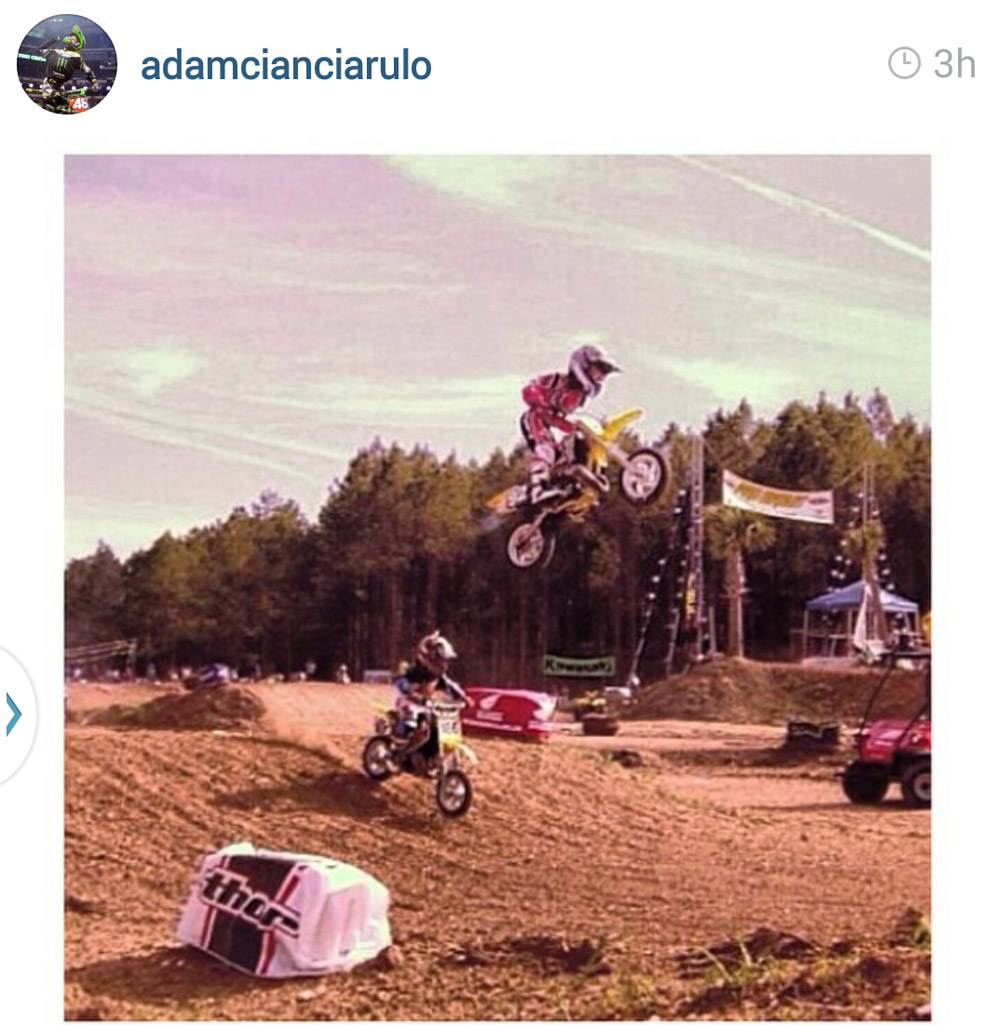 AC back in the day getting massive air with no seat!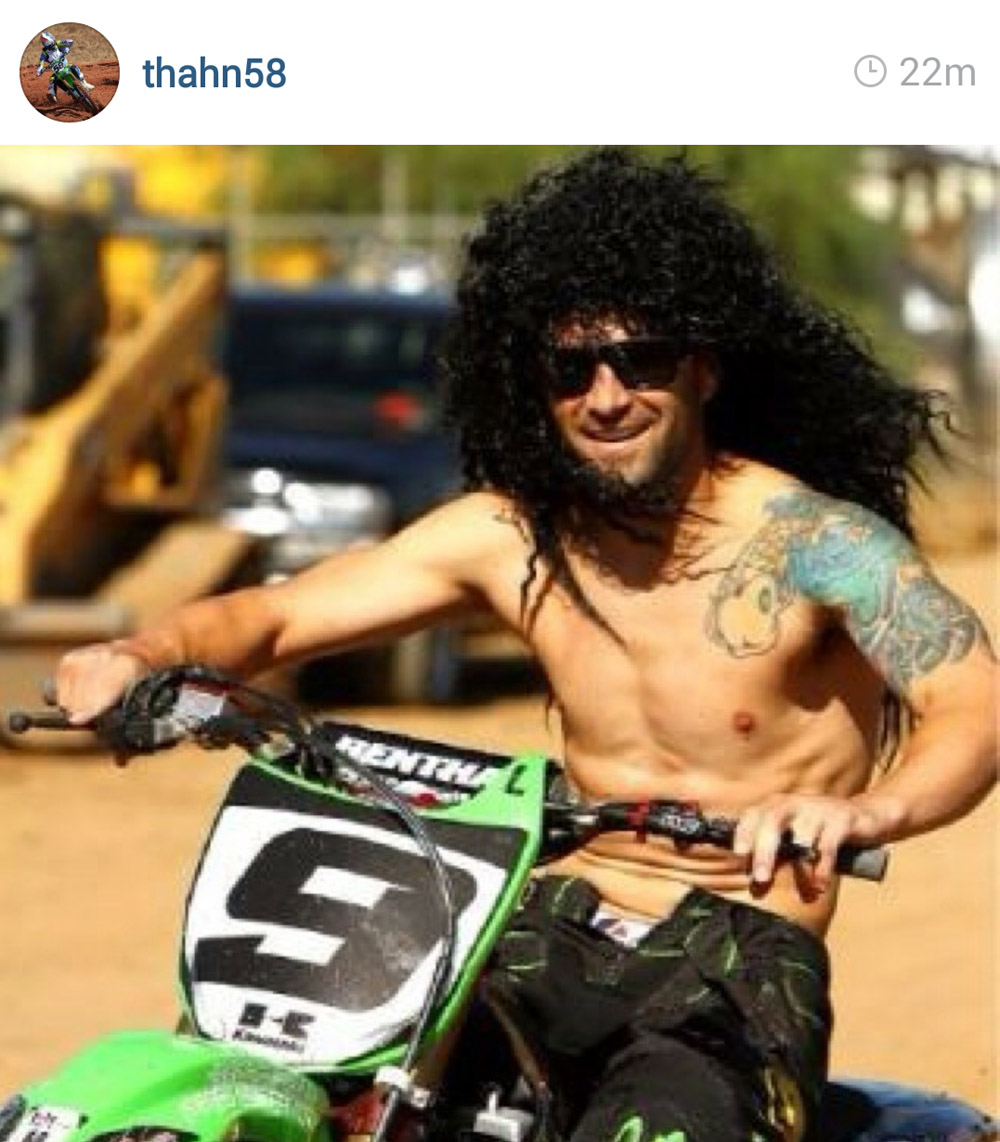 Thomas Hahn remembering Ivan Tedesco's great career.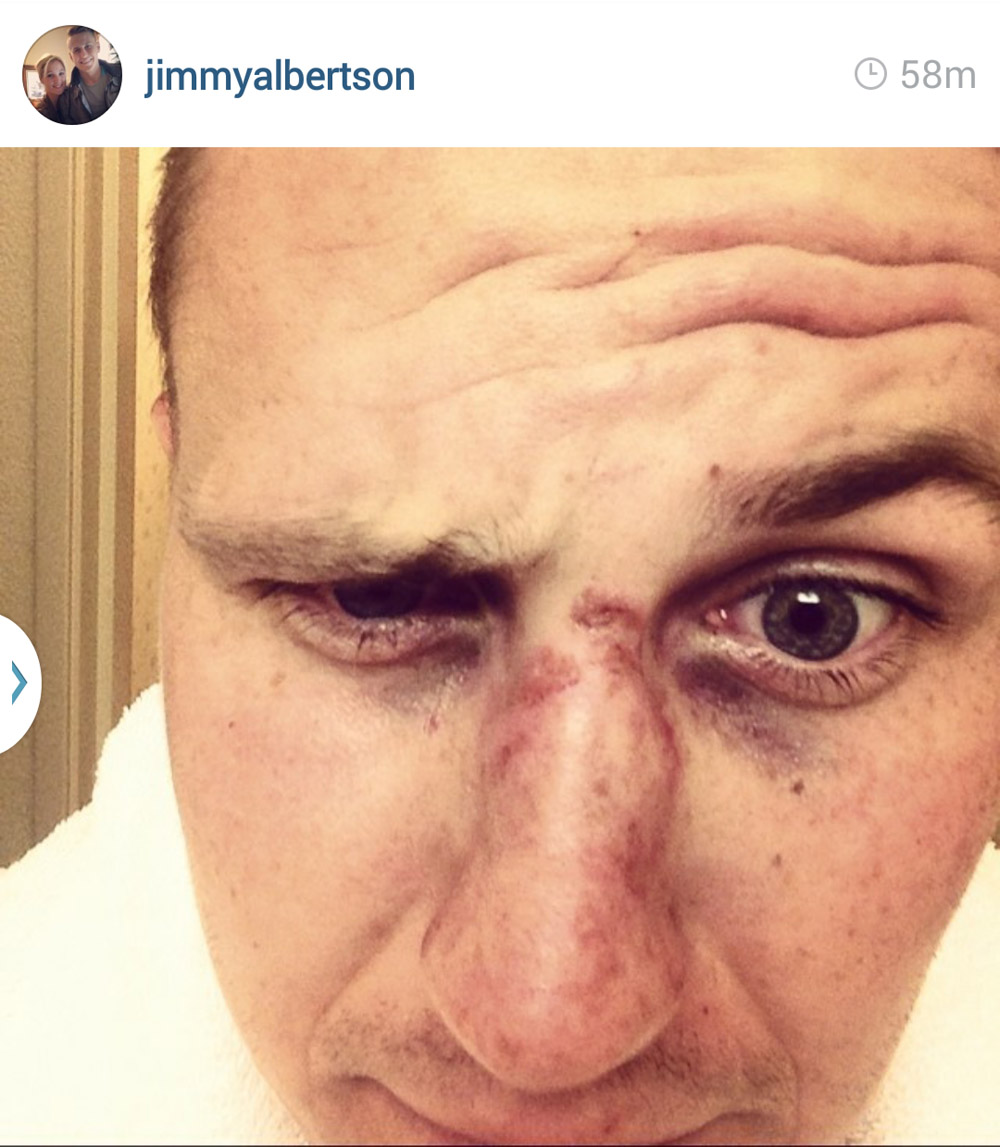 Well that doesn't look good Jimmy.


AMATEUR CHRIS ALLREDGE MOVES TO THE BIG LEAGUES WITH MITCH PAYTON


Press Release: Following a successful final year competing against the top amateur riders in the nation, Monster Energy Kawasaki Team Green's Chris Alldredge will make the transition to the Monster Energy/Pro Circuit/Kawasaki squad for the remainder of the 2014 Lucas Oil Pro Motocross Championship. Alldredge has been the top rider in the A class this season collecting wins and championships at all of the major amateur national championships.
"I'm so honored to have this opportunity with Monster Energy/Pro Circuit/Kawasaki," said Alldredge. "I was welcomed into the Team Green family this year and feel like I've really found a home. Working closely with Pro Circuit this year, I knew that's where I wanted to be and I am really excited to work with the best in the business."
Alldredge's success with Team Green gained Mitch Payton's attention and he knew he wanted to keep him with Kawasaki. Alldredge joins a long list of amateurs to graduate from Team Green on to the Monster Energy/Pro Circuit/Kawasaki team such as Ricky Carmichael, Ryan Villopoto, Dean Wilson, Adam Cianciarulo, and Justin Hill.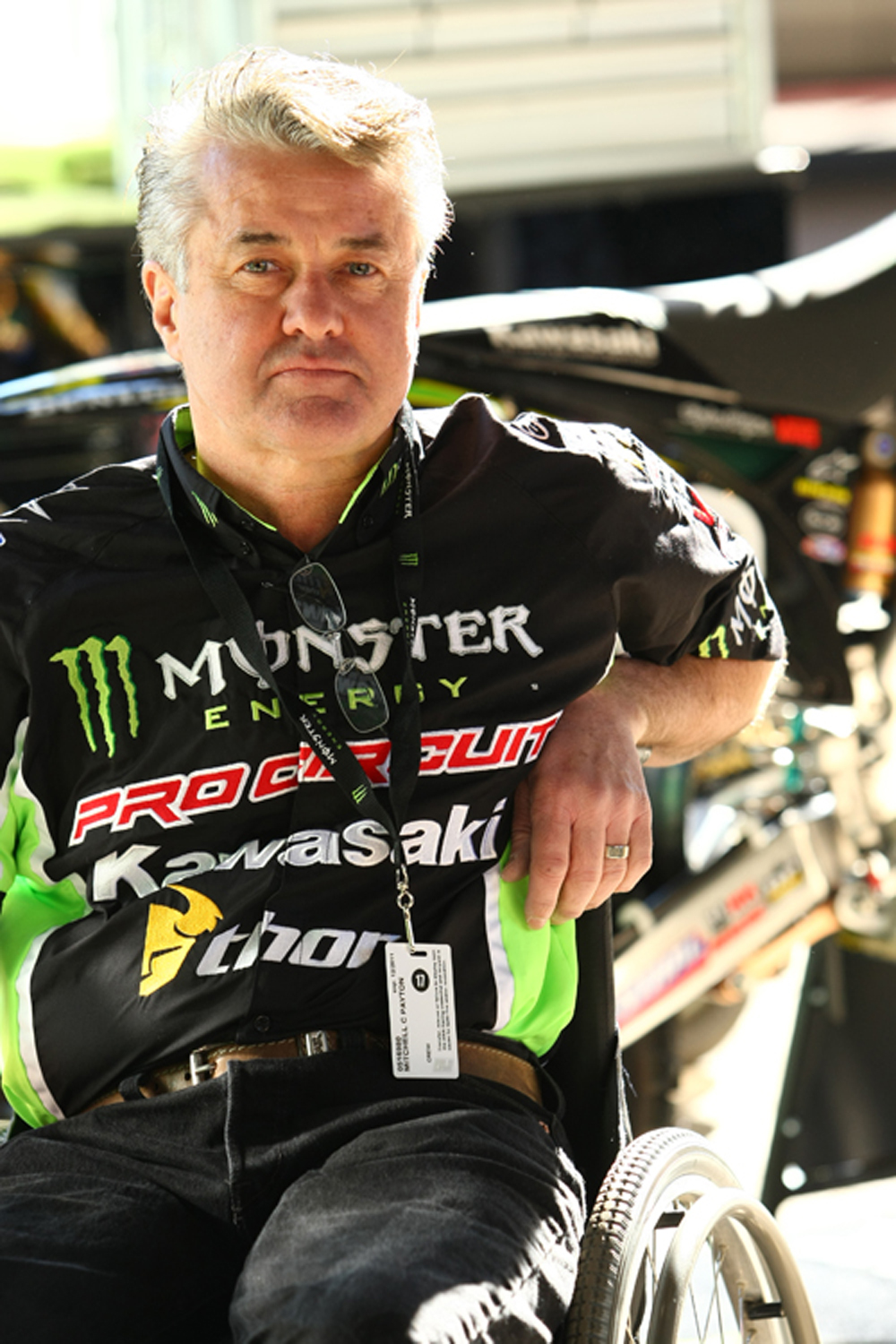 "Alldredge has really shown a lot of promise," said Payton. "He has all the key elements to transition into his pro career and be a player from the get-go. He knows the equipment and we expect him to pick up in the 250 class where he left off as an amateur."
Alldredge will make his professional debut with the team at Unadilla in New Berlin, New York on August 9th running the No. 188 on his 2015 KX250F.
X-FIGHTERS MUNICH POV STYLE ON THE WATER

MXA TIP OF THE WEEK: Having a support system

When you see the podium after a race, three individuals hoist trophies. While these riders receive the adoration of the fans, they stand on the shoulders of all those people who have supported them at some point in their lives.
Going back to the day when Mom and Dad bought them their first bike, to their mechanics, team managers, trainers, agents, and sponsors who support them out of an 18-wheeler, every rider has a distinct support system. Some are larger than others, but nevertheless, each is equally important to every rider.
Succeeding in the sport is hard enough. Don't make it harder by trying to do it alone. You're not going to have all the answers. There will be times when your patience and self-control are pushed, but it's important that you remain humble and thankful for the time, effort, and resources that others have put into you, however large or small their contributions may have been.
2015 SUZUKI RM-Z450 INTRODUCTION

Last week MXA got invited to a two day event for the introduction of the 2015 RM-Z450. Day one was at the epic Zaca Station track. When we arrived we were accompanied by RCH team member Weston Peick and Ivan Tedesco along with Factory Suzuki's James Stewart who flew in on a helicopter.
The MXA crew consisted of John Basher, Daryl Ecklund, Travis Fant and Sean Kranyak. Sean was filling in for Daryl's normal position as photo rider due to a crash Daryl had a week prior. With John behind the lens and Travis capturing video Sean did not waste any time. He busted out big whips and killer turn shots as he he done before for us years prior.
Later in the day, John and Daryl took turns on the bike testing all different settings. As we have already had time on the Triple Chamber fork from testing the 2015 KX450F and 2015 CRF250 we were confident to get a good setting dialed in.
We will admit that we had issues with the Triple Chamber forks on the Kawi and Honda, but surprisingly the RM-Z450 setting was in the ballpark with the stock setting. These forks are a huge step in the right direction for this bike as the 2014 forks were just about unridable.
On day two we made our way out to Castillo Ranch which is just a few miles North of Zaca. Frankie Garcia, who was in charge of the Suzuki intro, brought out the RHC semi to the track but there was one little hiccup. The semi couldn't make it all the way to the track as the road had some uphill off camber corners that it just couldn't make.
It was no problem as we just rode about a 1/4 mile to the track and had a great time on the challenging track. There were huge jumps and big hills that everybody loved. Unfortunately, Sean was getting the rear end out in a corner for Bashers camera and ended up high-siding. Sean got up without a scrape, but the front end was twisted like a pretzel. Daryl tried riding the bike twisted up, but he just kept on turning left. He brought the bike back to the mechanics and it ended up that the rubber bar mounts were bent along with the top clamp and bars! The mechanics couldn't believe it.
Overall the MXA crew had a great time during the two day event. We are really excited about RM-Z's new setup and can't wait to get this bike involved in our upcoming shootout.
GAUTIER PAULIN QUADING THROUGH THE PACK IN BELGIUM
MXA ARCHIVES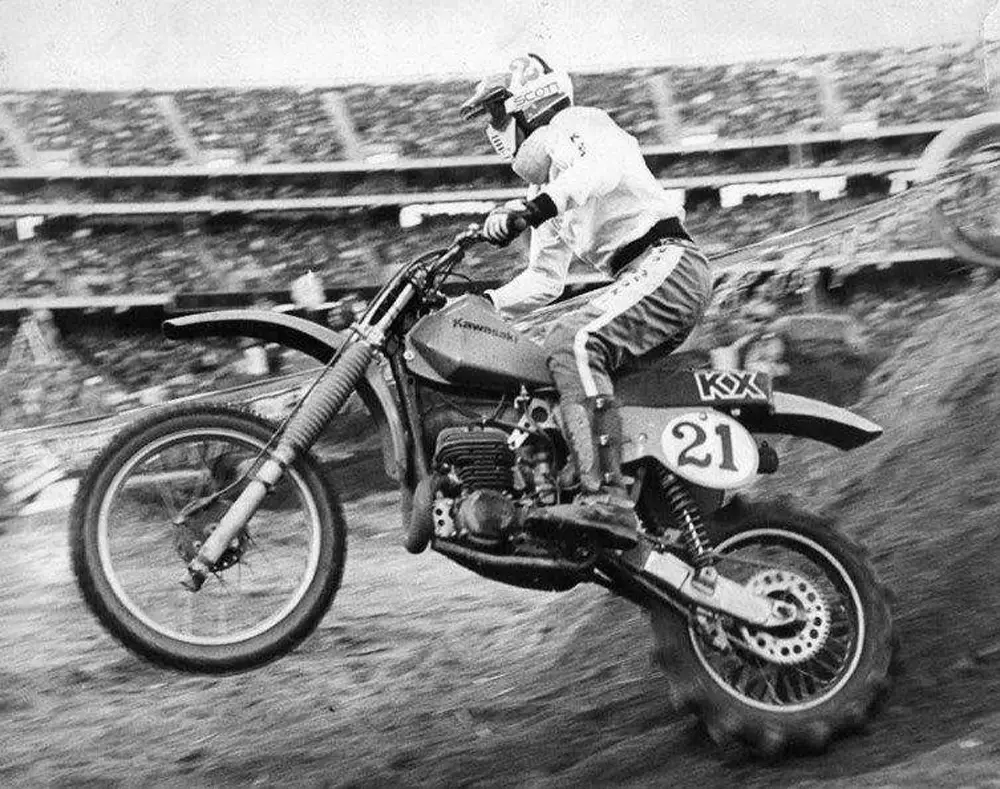 1979 Oakland, CA motocross race where Jammin' Jimmy Weinert used a paddle to power past the competition.
2015 LORETTA LYNN GALLERY BY DENNIS STAPLETON