FORGOTTEN MOTOCROSS TECH: HIDDEN AIR FILTERS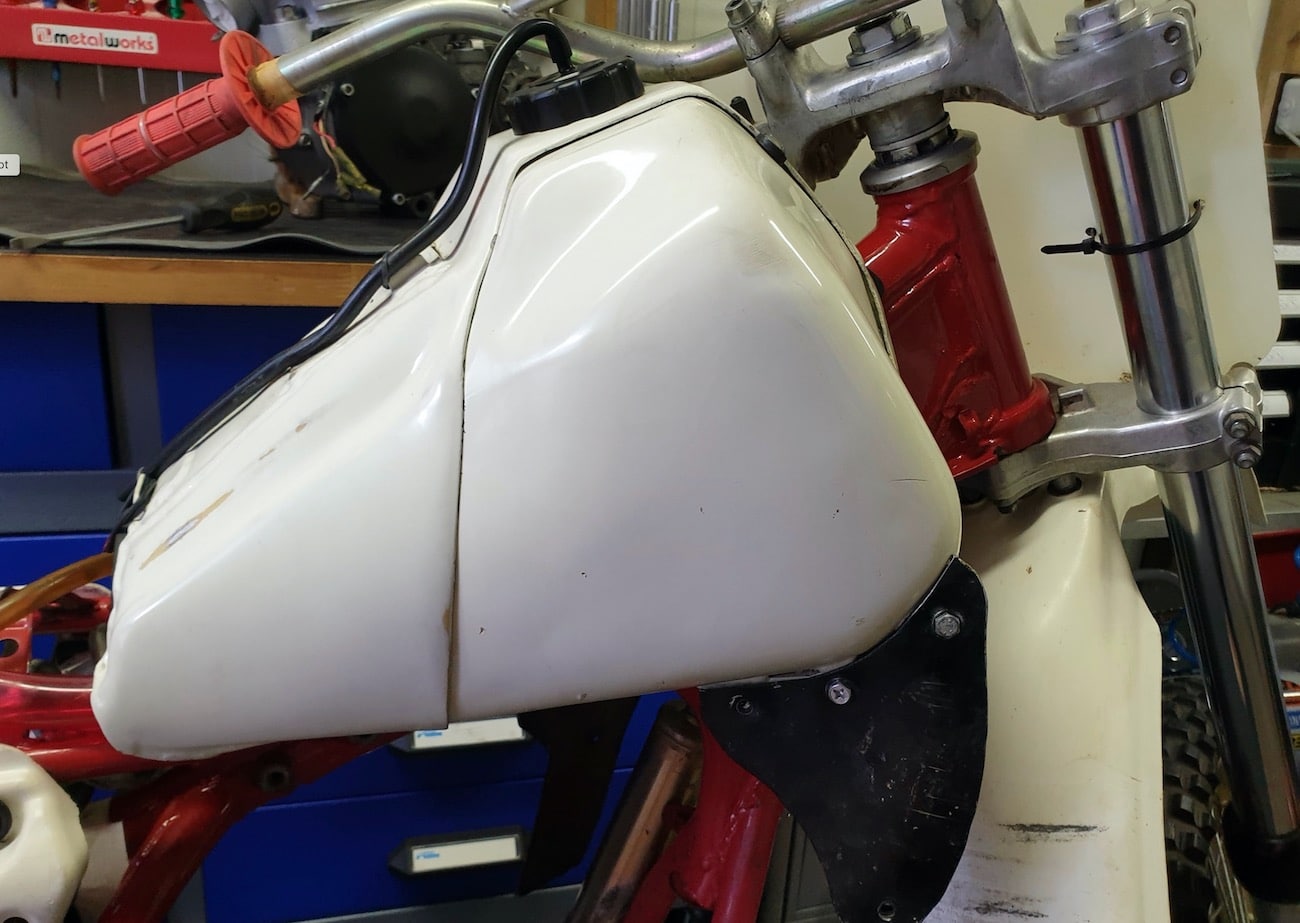 This 1983 Yamaha YZ490 fuel tank doesn't look exactly normal, but what's going on with the attchment?
Motocross history is filled with examples of creative ideas that were heralded as groundbreaking, but, because of the rapid rate of change in development, sank into the swamp of forgotten technology. Although some ideas are best left abandoned, others were truly innovative (if not ultimately successful). MXA loves to reveal motocross' tech trivia. Do you remember this idea? The YZ490 hidden airbox.
Motorcycle designers are in love with the idea of putting the airbox where the gas tank is and vice versa—or sometimes even having them share the exact same space. There are lots of examples throughout motocross history. ATK, Husaberg, TM, Yamaha, BPS, BMW G450X and the 2011 Husqvarna TC449 all mounted their airboxes where the gas tank normally went. The Cannondale MX400 even had its air filter behind the front number plate, and 1970s Texas racer Dewitt Knox mounted his Yamaha airbox on this rear fender (called the "Knox Box"). The advantage of swapping gas and air is that the lighter airbox is positioned high, while the much heavier gas is relocated near the center of gravity.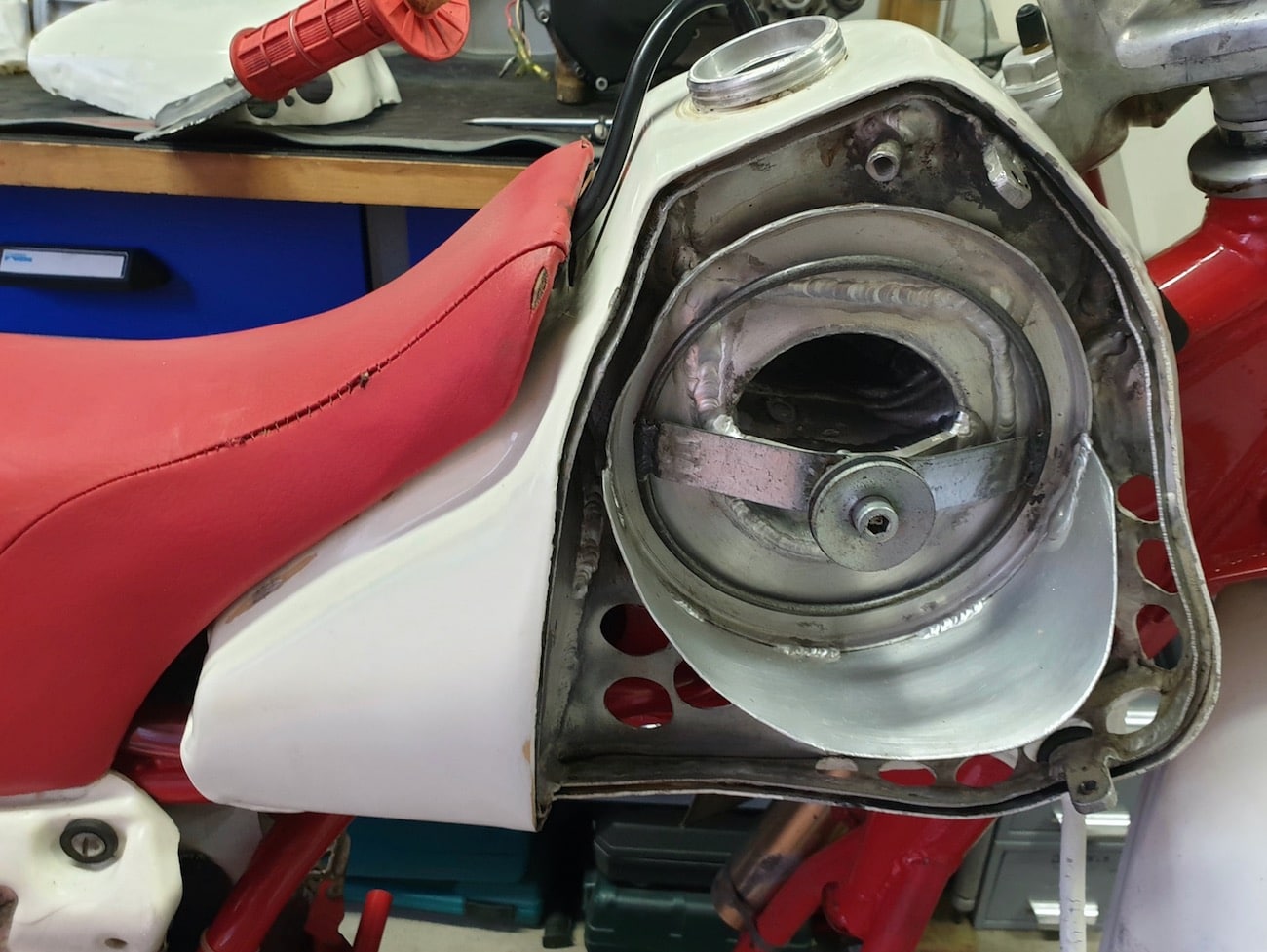 With  the cover off you can see where the air filter cage attaches and how the air gets into the airbox (via holes in the front and back side).
Perhaps the most creative design exercise was this red-framed 1983 Yamaha YZ490 that had a handmade aluminum airbox expertly hidden behind a bolt-on cover in the gas tank. Air entered the airbox through 1-inch round holes drilled on the bottom and inside edges of the aluminum airbox.
\