MOTOCROSS ACTION MID-WEEK REPORT

#WHIPITWEDNESDAY
Rider: Shane McElrath
Bike: 2019 KTM 250SXF
Location: Washougal
Event: 2018 Washougal MX National
Photographer: Daryl Ecklund
ISO: 640
Shutter speed: 1/1250
Lens: 28-135mm
Focal length: 44mm
F-stop: 5.6
TWO-STROKE SPOTLIGHT: TOM CRAWFORD'S 1989 HONDA CR125
1989 Honda CR125.
Afternoon MXA,
Keep up the great work at MXA. Have been reading the magazine since 1980. I really enjoy the two-stroke videos and Tuesday's pics and articles. Although I quit racing in 1990, I still keep up on racing, Supercross and the magazine.
I have build around 10 bikes now and this one is the last so I made it a 125 that I will keep and look at more than ride it. I started this build last fall after purchasing a non running 1989 Honda CR125 for $1000.00. I stripped it all down and started to order parts (a lot of parts). When my wife got i'll and passed away last December from complications to lupus in December I didn't touch it again until June and the number on it is her birthday.
This bike has a good water pump clutch cover and the crank seals were changed out with a new top end installed. I painted the frame and ordered a turner complete bolt kit, new All Balls bearings and UFO plastic. Renthal chains and sprockets and bars. New grips and the bike had a FMF exhaust already so I just cleaned it up with the wire wheel. Wheels and hubs are stock with Dunlop MX33 tires. The track here in Ottawa, Canada is a sand track.
I tried a flat black finish for the first time and it looks good over the rough aluminum forks. New seat cover and decals from vintage roost in Canada and around 60 OEM parts from Motosport World that we're missing (The front break fork holder hose is always missing it seems).
Thanks for your time,
Tom Crawford Kemptville Ontario, Canada
EDITORS NOTE: Please keep those submissions coming. If you would like your bike to be featured in the "Two-Stroke Spotlight," please email me at [email protected]. All I ask is that you give a breakdown of your bike and a detailed description of the build. Please also send a few photos of your steed. By submitting your bike for the "Two-Stroke Spotlight," you agree to release all ownership rights to the images and copy to MXA. Please don't email me spam or try selling me Taylor Swift concert tickets or email me spam. I already celebrate T-Swizzle's entire collective, and there will be "bad blood" if you send me junk mail. See what I did there? Happy submitting your smoker.
GEAR GUIDE | O'NEAL RACING
Helmet: O'neal 10 Series Race Carbon–$399.99
Goggles: Viral Brand Factory Series–$59.99
Jersey: O'neal Mayhem-Lite Blocker–$39.99
Gloves: O'neal Mayhem Twoface–$29.99
Pant: O'neal Mayhem-Lite Blocker–$119.99
Boot: TCX Comp EVO 2 Michelin-$549.99
2019 SUPERCROSS SCHEDULE 
The 2019 Supercross series schedule will go to Nashville for the first time in the sport's 45-year history and from Nashville, it will go to Denver's Broncos Stadium for the first time since 1996. Returning cities include Detroit and East Rutherford, N.J., which were both last on the schedule in 2017. There will be three Triple Crown events and two East-West Showdowns—although the cities have not be announced. The only city to get two races is Anaheim on January 5 and January 19.
There will be eight Sunday National Amateur Supercross races, called Supercross Futures, with round two in Arizona kicking off the amateur festivities. Amateurs will earn Road to Supercross points toward their professional AMA Supercross license. The Amateur ChampionshIp finale will be held at the Monster Cup on October 19 in Las Vegas.
2019 AMA SUPERCROSS SERIES
Jan. 5…………………………….Anaheim, CA
Jan. 12………………………….Glendale, AZ
Jan. 19………………………….Anaheim, CA
Jan. 26………………………….Oakland, CA
Feb. 2……………………………San Diego, CA
Feb. 9…………………………..Minneapolis, MN
Feb. 16………………………….Arlington, TX
Feb. 23………………………….Detroit, MI
Mar. 2……………………………Atlanta, GA
Mar. 9……………………………Daytona Beach, FL
Mar. 16………………………….Indianapolis, IN
Mar. 23………………………….Seattle, WA
Mar. 30………………………….Houston, TX
Apr. 6……………………………Nashville, TN
Apr. 13………………………….Denver, CO
Apr. 27………………………….East Rutherford, NJ
May 4……………………………Las Vegas, NV

MXA | MOTO | TRIVIA
Name the rider and year. Answer at the bottom of page.
THE COUNTDOWN IS ON: NITRO WORLD GAMES
Salt Lake City – In less than two weeks the world's best drivers and riders will descend on Salt Lake City for the next evolution of Nitro World Games. Coming to Utah Motorsports Campus September 22nd and 23rd, Nitro World Games will kick off with Nitro Rallycross (NRX) Qualifiers and Heat Races on Saturday the 22nd. Then on Sunday, the action heats up even more with FMX Best Trick Finals, NRX Semi-Finals and Finals and FMX Quarterpipe Finals. Gates open on both Saturday and Sunday at 11AM.
Can't make it out? Mark your calendar to tune-in!
Saturday Sept 22nd:
– Nitro Rallycross Qualifiers and Heat Races will air live on Velocity and the Motor Trend App at 1PM PST/ 4PM EST
Sunday Sept 23rd:
– FMX Best Trick Finals air live on the Nitro World Games Facebook page at 11AM PST / 2PM EST
– NRX Semi-Finals and Finals air live on Velocity and the Motor Trend App at 1:30PM PST / 4:30PM EST
– FMX Quarterpipe Finals air live on the Nitro World Games Facebook page at 4PM PST / 7PM EST
With a fully stacked field of world-class competitors, this IS the motorsports event of the year that you don't want to miss. Tickets are still available at NitroWorldGames.com.
FMX Quarterpipe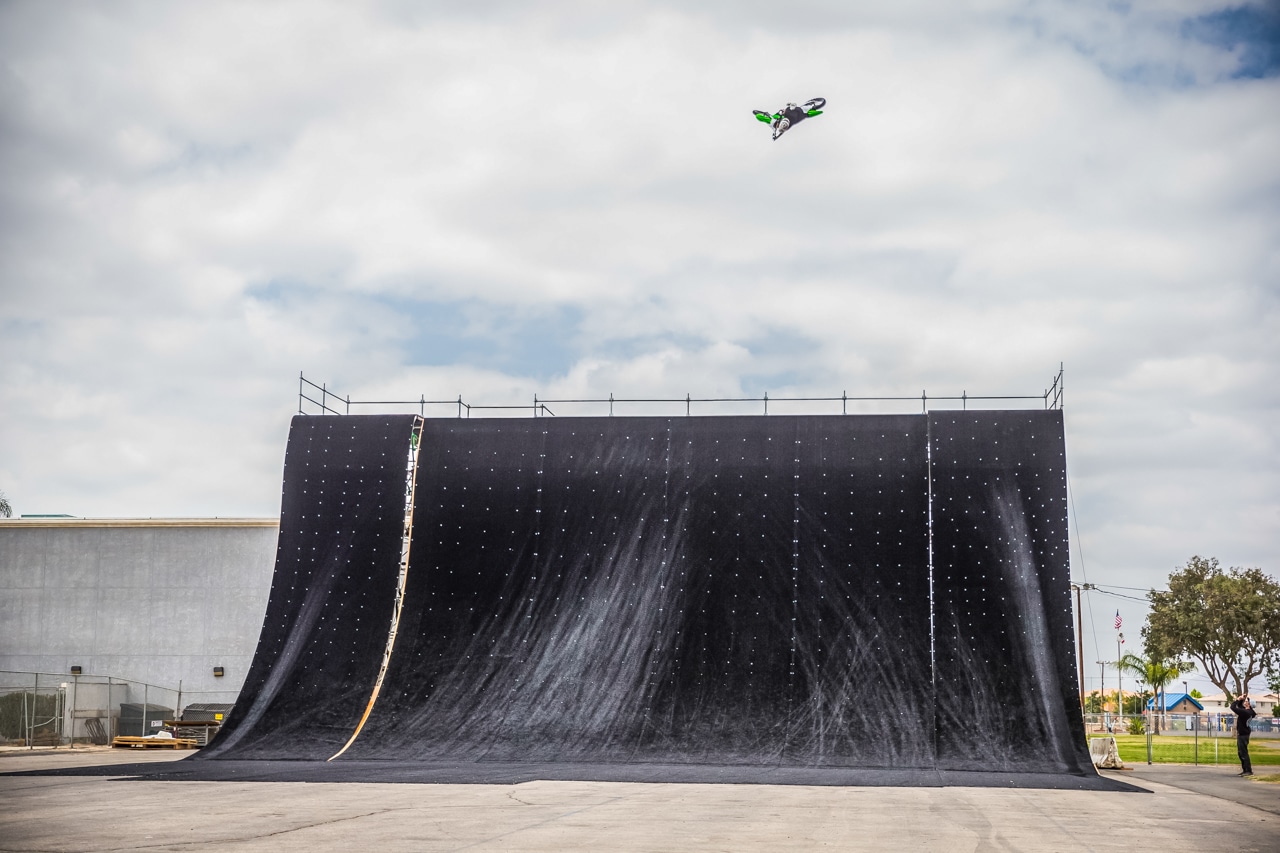 Athletes are ready to take the competition sky high with the debut of the Nitro World Games Quarterpipe. This Quarterpipe is a one of a kind, mechanical ramp that allows the degree of takeoff and landing to be adjusted and it stands 32 feet tall and 70 feet wide giving riders a massive area of operation. The brave souls taking on this mechanical beast include Colby Raha, Jarryd McNeil, Axell Hodges, Elijah Aldoff, Corey Creed, and Kohl Denney.
The FMX Quarterpipe competition will see six riders invited to compete. Each will have two attempts to clear the baseline starting height before it is raised to a higher level. The height will be increased until there are only two competitors left who will go head to head in the finals. The rider who is then able to clear the highest mark will become champion and likely set a world record for highest motorcycle air off a Quarterpipe.
FMX Best Trick
With numerous world's firsts landed in the FMX Best Trick during years one and two of Nitro World Games, it is returning to Salt Lake City in 2018. This year we'll see Harry Bink defend his 2017 title against a dangerous field of competitors including Pat Bowden, Christian Meyer, Josh Sheehan, William Van den Putte, Blake Williams, and Davi Johnson.
Formatting will remain the same as years past where each athlete will get two attempts to execute the best trick of their choice, with judges scoring tricks in real-time.
Nitro Rallycross (NRX)
Bigger, faster, and better, Nitro Rallycross will host some of the biggest names in the sport including Ken Block, Scott Speed, Tanner Foust, Patrik Sandell, Steve Arpin, Mattias Ekstrom, Chris Atkinson, Timmy Hansen, and the mastermind Travis Pastrana.
Nitro World Games has developed a unique and innovative track layout for Nitro Rallycross. This track is designed to intensify racing by creating more lines, bigger jumps, and higher speeds. The world's best drivers will battle for the top spot on a challenging, purpose-built, permanent track at Utah Motorsports Campus while Ken Block and Travis Pastrana look to settle unfinished business.

CRAIGSLIST FIND | 1974 MAICO 440GP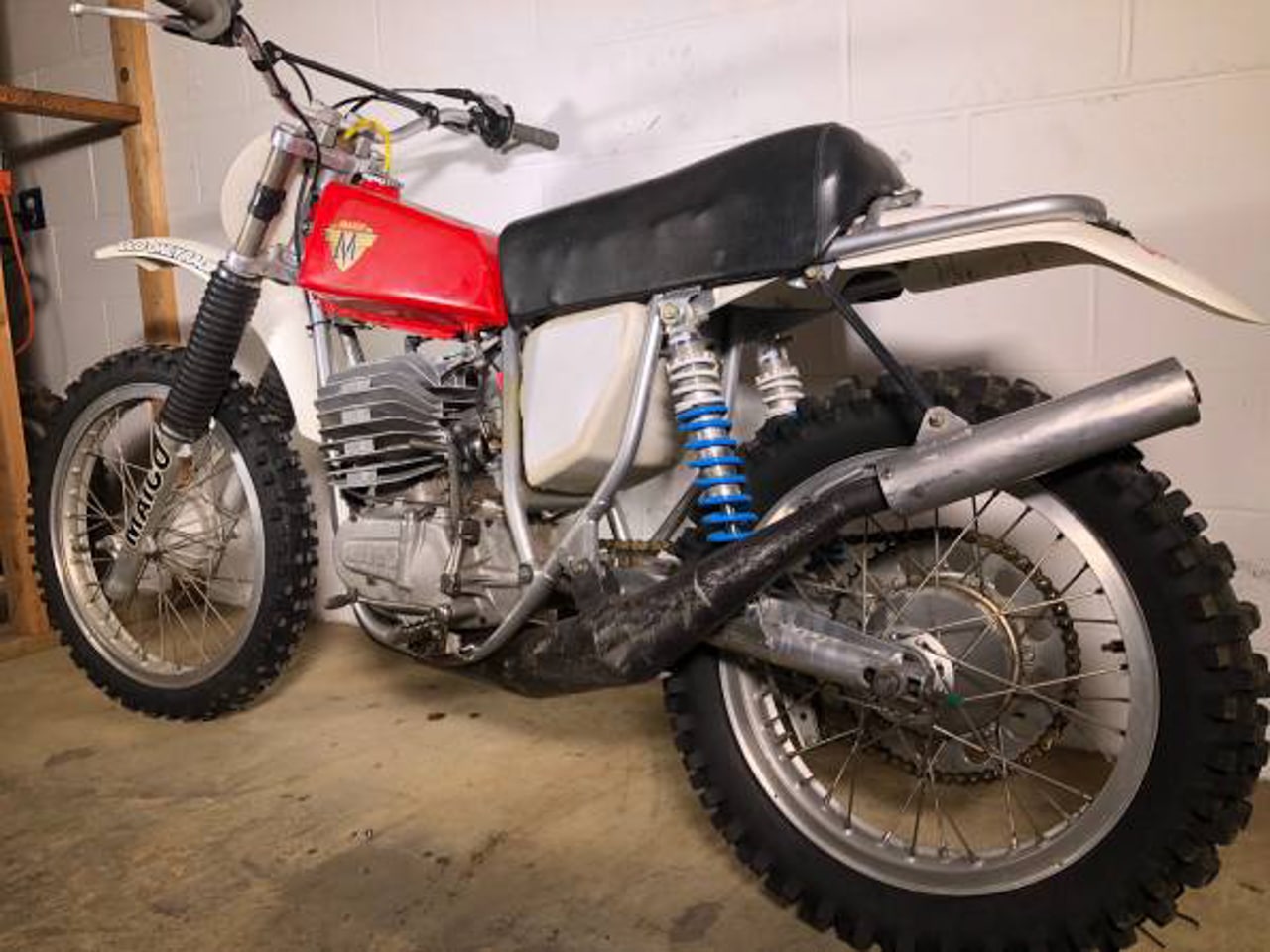 We found this old gem on Craigslist. A 1974 Maico 440 GP. Check it out. 
THOR CORPS 2019 ATHLETE SUPPORT SEASON NOW OPEN
Thor's rider support season it effective September 12th, 2018 – November 30th, 2018. Don't miss out!
For the 2019 racing season, the Thor CORPS athlete support program is proud to continue our decades-long tradition of supporting athletes across all levels of the sport. We are now accepting resumes from dedicated racers to represent the Thor brand proudly and to be true ambassadors for motocross and/or off-road racing disciplines. Space is limited and not every rider will qualify for support. Make sure that your resume is complete and up to date, represent yourself to the best of your ability and apply now for
the Thor CORPS.
To apply, simply click the link below and follow the directions to the "Apply for
Sponsorship" page.
https://ridersupport.thormx.com/login
LOST BUT NOT FORGOTTEN | GRANT LANGSTON'S 2006 PRO CIRCUIT KX250F

 MOOSE RACING QUALIFIER JACKET
Moose Racing introduces the all-new 2-in-1 Qualifier Jacket. The Qualifier is equipped with a high denier woven polyester chassis with double stitched seams and zip off sleeves. Zip the sleeves off and now you have a great riding vest. This new jacket includes 5 adjustable vents for maximum airflow, one back pocket, one inside pocket and hand pockets. Its water resistant shell comes with high quality non-fading sublimated graphics and a pre bent ergonomic sleeve design. Other features include: adjustable cuffs, high quality YKK zippers and a polyester mesh breathable lining designed to help wick moisture. Available in size SM-5X. MSRP comes out to $99.95.
CLASSIC PHOTO
Larry Brooks on a Supercross track back in 1993 riding a Noleen Yamaha YZ250.
BOYESEN BUDDY BOOGIE SPEED FESTIVAL AT PAGODA MC
Press Release: The Mortheast and mid-Atlantic's premier dirt bike festival. "The most seat-time you will get all year" – Randy Kastle, Pagoda MC President.
Calling all Motocross, Enduro, GNCC, Cross Country, casual riders… young and old, fast and slow. This is YOUR CALLING. The Boyesen Buddy Boogie is a unique Dirt Bike Festival designed to offer the best collective Riding and Racing experience available in the Northeastern and Mid-Atlantic regions.
Boyesen Engineering, Motocross Action Magazine, Dirt Bike Magazine, and ThumperTalk.com are proud to showcase the 1st Annual Boyesen Buddy Boogie Speed Festival held at Pagoda MC in Birdsboro, PA. The Boyesen Buddy Boogie has been created to include the full spectrum of Motocross and Offroad and has been designed to be a weekend-long celebration of the best that each discipline has to offer. From beginner youth riders and casual riding , to some of the fastest and most accomplished regional Moto and Offroad pilots, the Buddy Boogie Speed Festival promises to be a fun and approachable event that offers a weekend packed with family fun, riding and racing! The Boyesen Buddy Boogie is slated to be a can't miss event with opportunities to gather as friends, as competitors, and most importantly as FAMILY to celebrate all things Moto and Offroad in one single destination event. The Buddy Boogie offers riders the most available riding time throughout the weekend. Call your Buddies and come out and Boogie!
SOCIAL HASHTAGS
#buddyboogie, #doyouboogie, #pagodamc, #ridepagoda
Event Date:
October 5th – 7th 2018 (Weekend Festival: Friday, Saturday, Sunday)
Event Location:
Pagoda Motorcycle Club
441 Redlane Rd
Birdsboro, PA 19508
TEL: (610) 582-3717
www.pagodamc.org
[email protected]
MXA'S SNAP CHAT FEED
If you are a Snap Chat user then add us to your stories. Get sneak peaks of everything moto. Our Snap Chat name is motocrossaction. Or just take a Snap of the picture above and it will add MXA automatically to your feed.
TALK MOTO WITH MOTO MINDED PEOPLE. JOIN MXA'S FACEBOOK GROUP CHAT

We love everything moto and want to bring all moto junkies together into one place to share their two cents, ideas, photos, bike fixes, bike problems and much more. To check it out first you must need to or already have a Facebook account. If you don't, it isn't much work and you could even have an alias so nobody knows it is you. To join click HERE. After you request to join we will accept your request shortly after.
JOIN MXA'S FLIPBOARD PAGE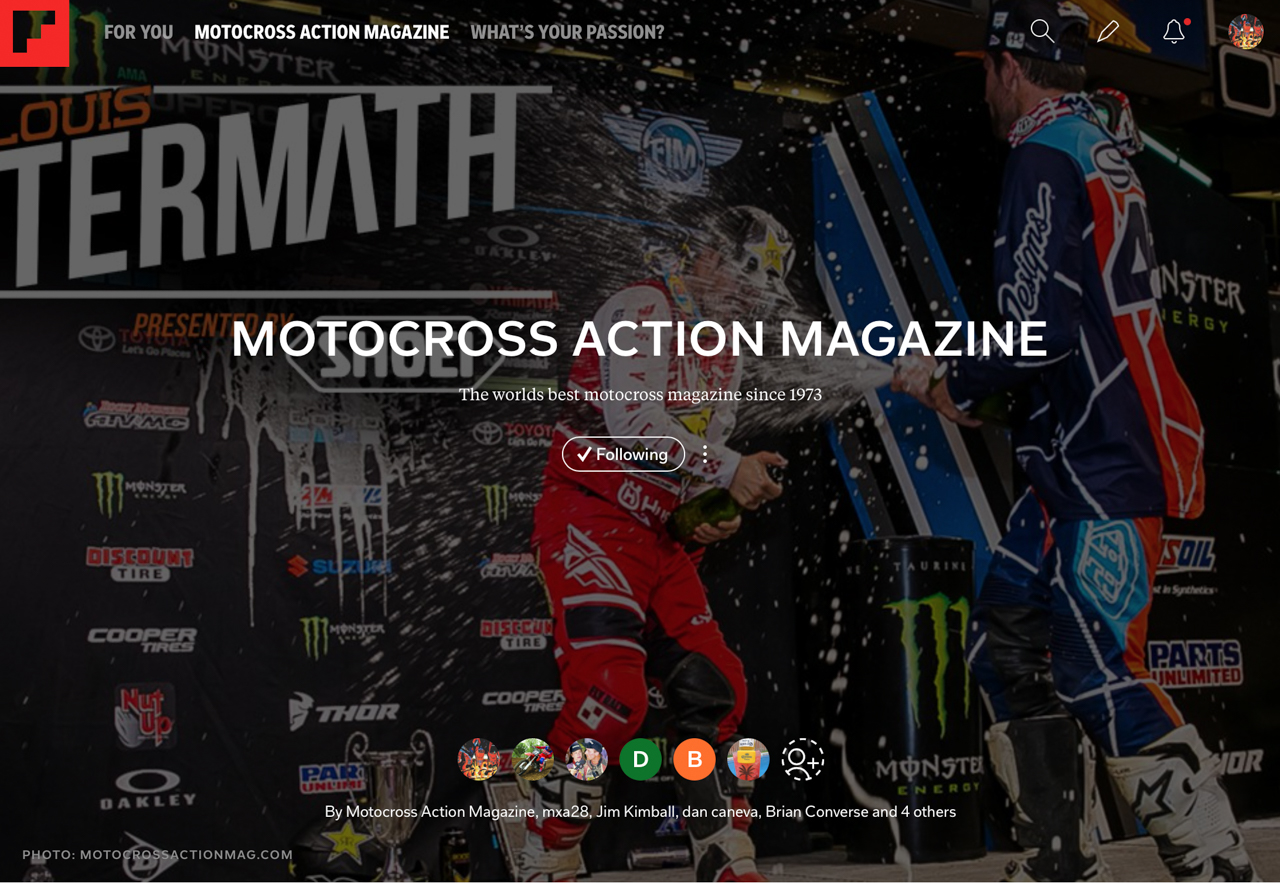 If you use Flipboard make sure to subscribe to the Motocross Action page for all the updates on our website. Click HERE to check out the page.
MXA QUESTION OF THE WEEK ANSWER
The rider is Paul Currie and the winner of the contest is Jay Bohm.

---
Moto Trivia answer: Brock Sellards from 1998