MXA TEST RIDER CHRONICLE: JODY WEISEL
HOW DID YOU BECOME AN MXA TEST RIDER?
I was already a professional test rider before I came to MXA. My racing career coincided with the rapid growth spurt of motocross in the late '60s and I was able to get jobs testing bikes and products for a variety of companies. I loved it — whether it was a BSA 441 Victim or a Yamaha DT-1 or a Rokon 340 I threw myself into my work. And that's how I got the job at MXA. I was at Saddleback Park testing some unforgettable bike for someone else when Dick Miller, then the editor at MXA, walked over to me in the pits, and asked if I was interested in working for the then-three-year-old MXA. He asked me to come up to MXA's palatial offices on Monday to meet his boss, Mike Kerley. That was in December of 1976 and I've been there ever since. The one thing I do know about being a test rider is that who you know is how you get the job and what you know is how you keep it. However, I had never met Dick Miller until that day.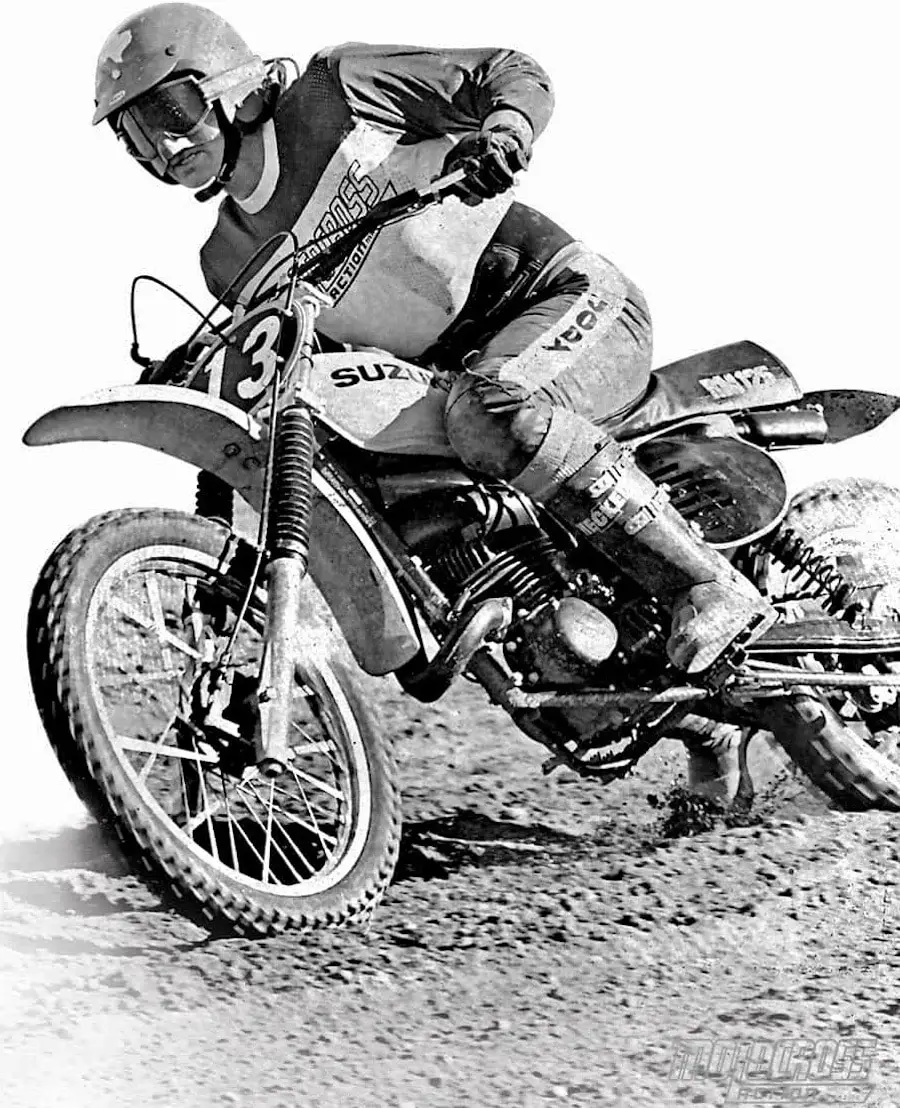 WHAT IS YOUR MOST MEMORABLE MXA MEMORY?
I love the bad bikes. I see them as a challenge. I remember racing the infamous Can-Am Black Widow and thinking that no bike can be all bad and then, for no reason, it flung me over the snow fence on the way up Saddleback's Webco Hill. I may, by virtual of longevity, be the only man to have ridden every motocross bike of the last 40 years, but it isn't the riding that counts. It is the writing. I have had the freedom to tell the truth because of my boss Roland Hinz. When my bike tests cost him Suzuki's advertising, three times, he didn't tell me to stop. When it cost him Kawasaki's, Yamaha's, Husqvarna's, Honda's, Cannondale's, Carabela's, Can-Am's and Cagiva's advertising, he still didn't tell me to be nice. The only thing he ever told me not to do anymore was saying that Greg Albertyn "rode like rigor mortis had set in."
WHO WAS TESTING BIKES AT MXA WITH YOU?
I have been with everyone from Pete Maly to the present day, but perhaps I owe the greatest thanks to Lance Moorewood, Gary Jones, Willy Musgrave and Larry Brooks. On a corporate level I would like to thank Ketchup Cox, David Gerig, Ed Arnet, Zapata Espinosa, Jim McIlvain, Mike Basher, John Minert, Tim Olson and John Basher for putting up with me. And it goes without saying that the current wrecking crew, all of them 35 years younger than me, of Dennis Stapleton, Josh Mosiman and Daryl Ecklund, is the best ever.
WHY DID YOU STOP BEING A TEST RIDER?
I'd like to appear on the cover of MXA before I stop. I was on the cover of "Cycle News" as a racer back in 1974, but never on the cover of MXA. I believe that you will read about me leaving MXA in a news item titled, "Freak Wheat Thresher Accident Kills Sleeping Man."