MXA PRODUCT SPOTLIGHT: STREET-LEGAL 2024 RAWRR MANTIS S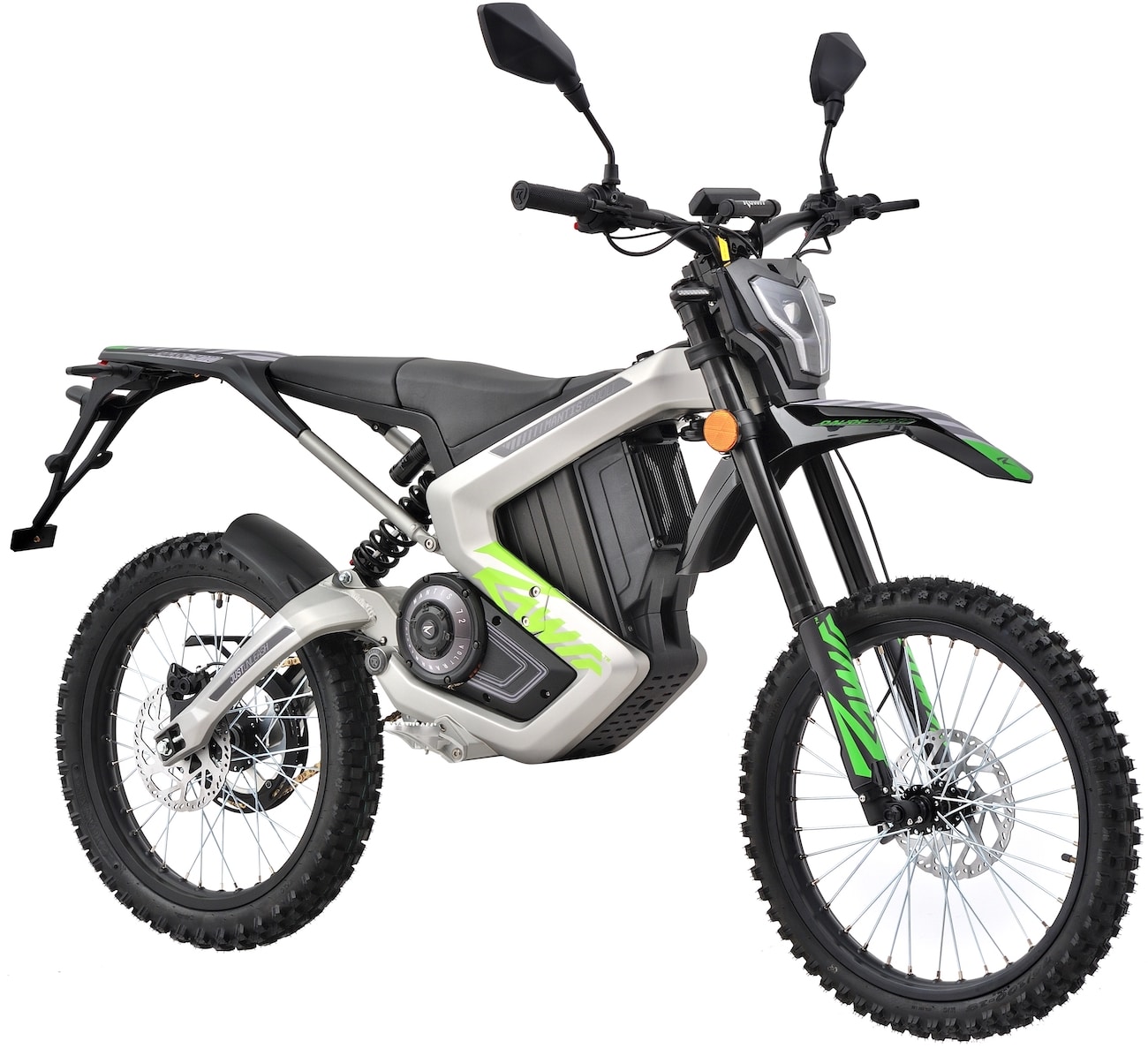 Rawrr eMoto, the pioneering lightweight-electric motorcycle company renowned for creating whole new categories of riding, proudly announces the latest addition to its top tier platform—the 72V Rawrr Mantis S. Building upon the success of the original Mantis lightweight-electric motorcycle, the S version benefits from the impressive power, handling and versatility of the Mantis platform, while meeting on-road requirements in the U.S., Canada, Europe, Australia, Japan and Central/South America. The Mantis S is fully DOT and ECE compliant—an eMoto first.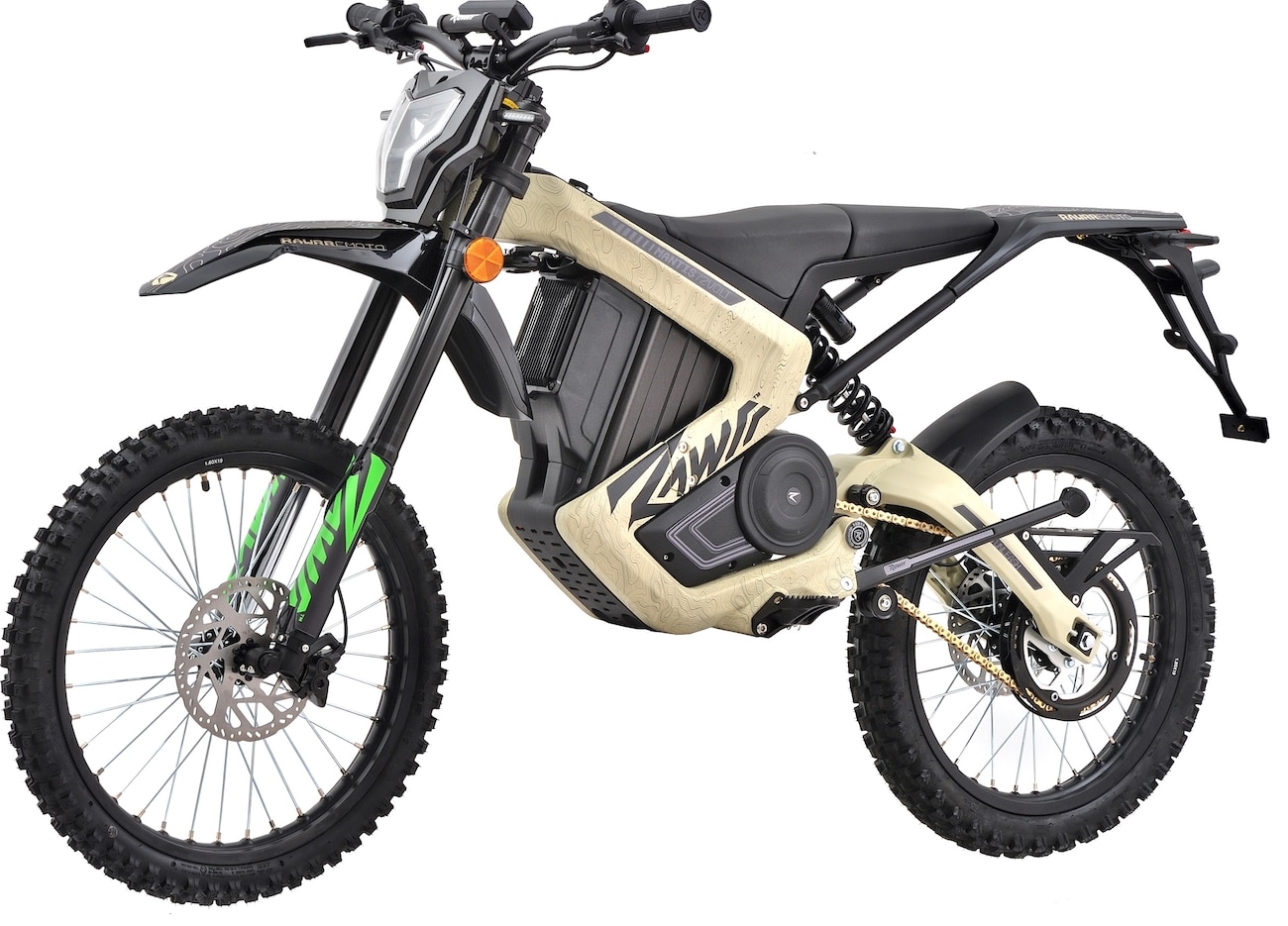 Available in three colors, the Desert Sand model stands out the most.
Rawrr leadership worked directly with governing bodies while developing the Mantis S. Now, enthusiasts and riders can experience the thrill of the Mantis platform on the street, which was not legal in most countries prior to the S model. Other eMoto makers ignoring regulations has resulted in bans, and riders have had bikes impounded and even crushed as a result.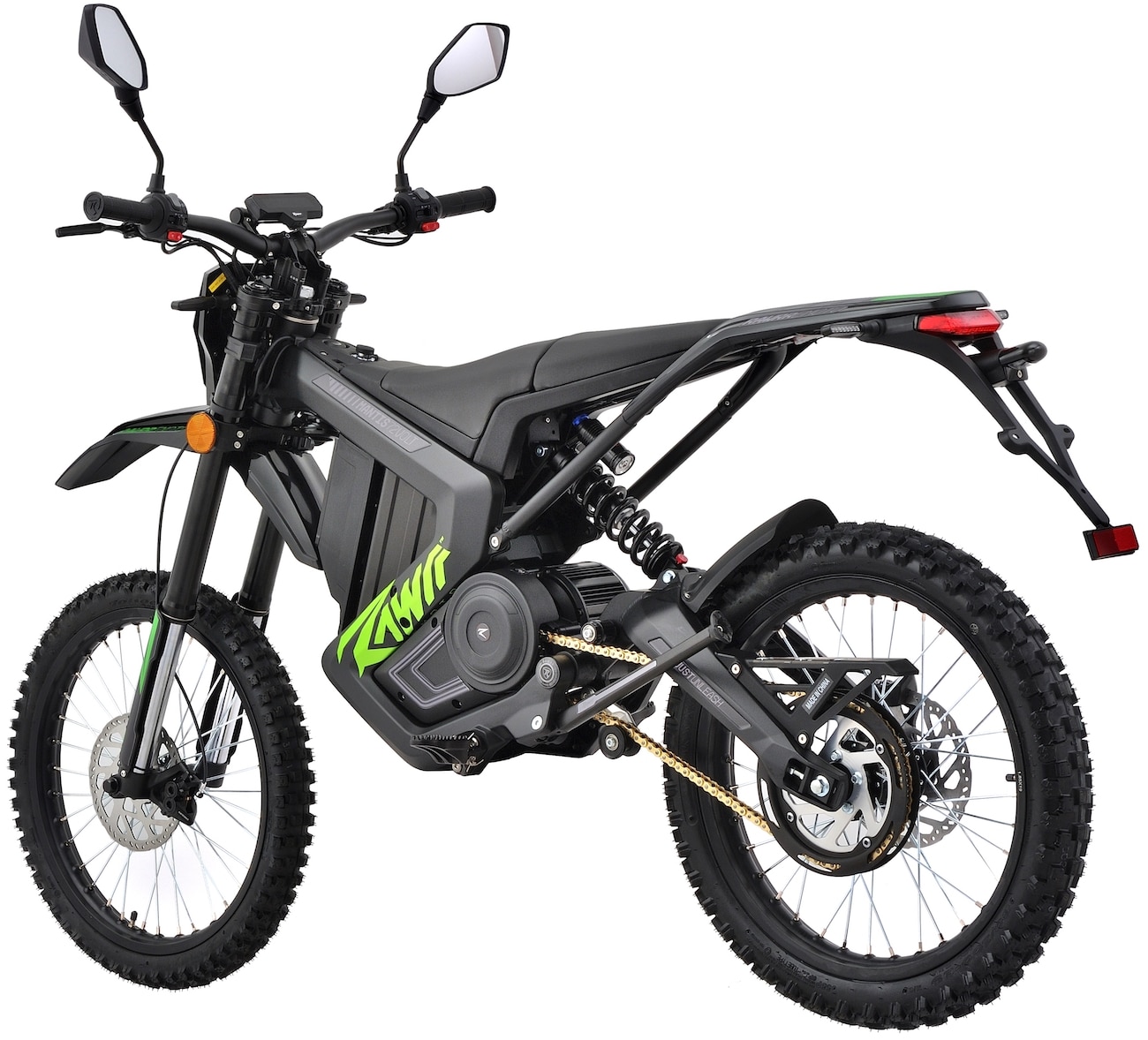 The Rawrr Mantis S weighs 170 pounds and has a payload of 225 pounds.
The Rawrr Mantis platform has earned its reputation as the leader of lightweight-electric, off-road handling and durability. Its design and manufacture take place at an exclusive Rawrr-owned factory, overseen by a team of experienced off-road and motocross riders. This expertise shines through in the Mantis' category-leading balance, superior handling, state-of-the-art suspension, and responsive brakes.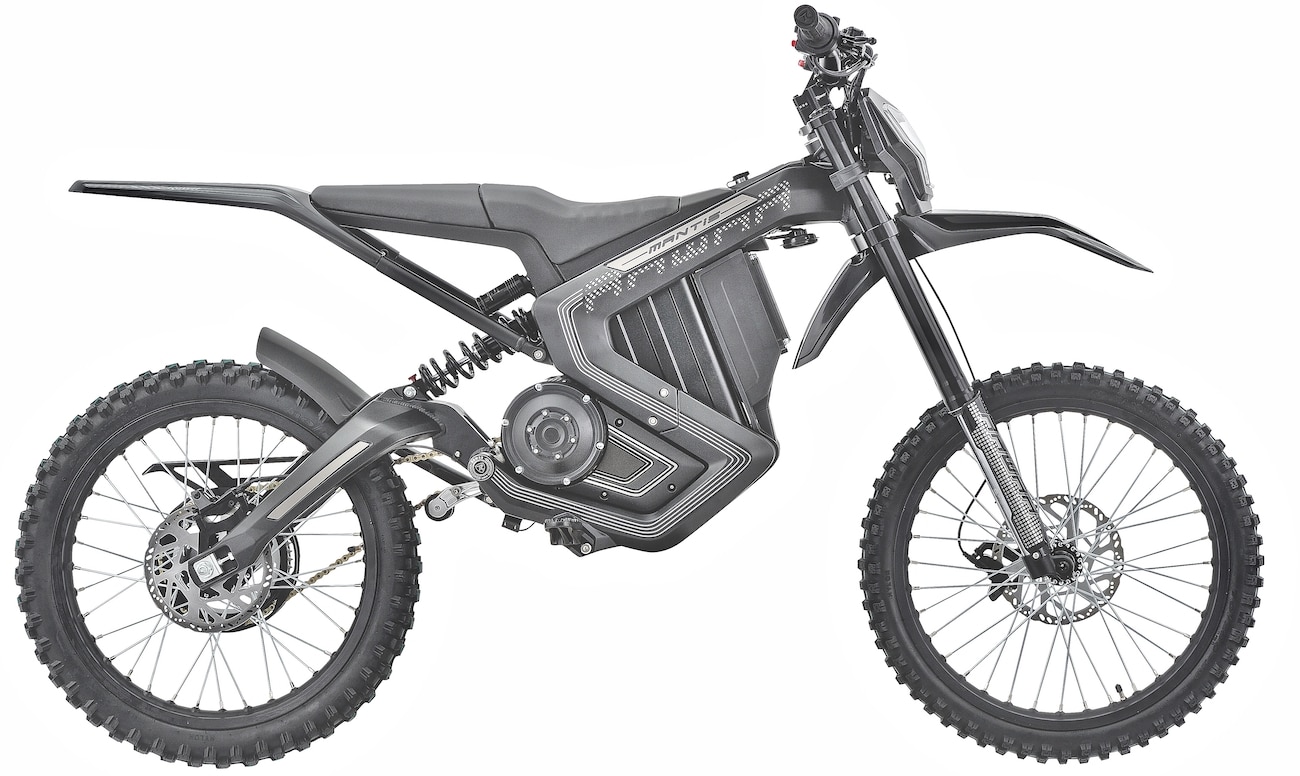 This is the off-road model of the Rawrr Mantis.
With the introduction of the S version, Rawrr is enabling a new category of riding, solidifying its leadership in the lightweight eMoto category and living up to its purpose – to unleash the power for anyone to go anywhere.
The 72-volt Mantis S comes with three modes (eco, sport and race) and a range of 80 miles thanks to a Samsung 72 V, 35 AH lithium battery. Top speed is 50 mph thanks to its street legal certification.
The 72-volt Mantis S is available for pre-orders at Rawrr dealers now and will be in stock in March, 2024. MSRP yet to be announced.
\